Managing your home with so many tasks every single day is challenging. I wrote a post on "Tips on managing your home without a helper" and how some easy to follow tips every day can help you. These days we have some wonderful appliances or gadgets which can help us with organizing our home and saves time too. I am listing 7 Time-Saving Home Appliances!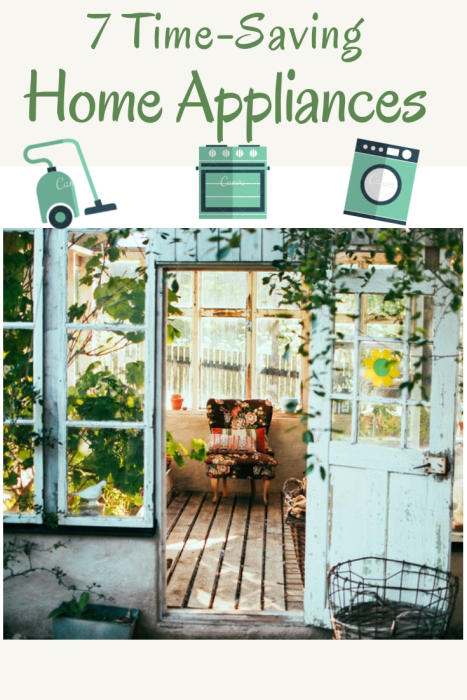 Dishwasher
This is one of the best investment we have made so far and the most used appliance in my home as I cook every meal at home so my kitchen is flooded with the dirty dishes after every meal. It comes so handy just load everything in it and get your sparkling and hot utensils.
Before buying a dishwasher I always thought that it can't do the cleaning for Indian cooking ware because of frying, masala etc. Trust me I don't have to worry for washing, rinsing twice to remove that extra oil on the corners.
I am using Bosch Dishwasher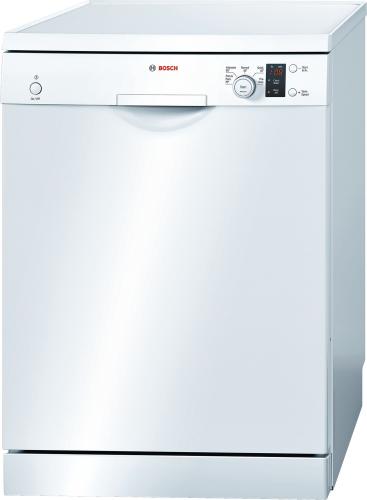 2. Dryer
When we moved to our new home we bought it as our laundry area has not much space. Singapore's weather is a bit humid and raining most of the time. I used to find it quite difficult drying the school uniform or some time clothes used to feel damp and to make things worse as I am allergic I used to keep sneezing.
The dryer has saved me from the trouble of hanging clothes, checking in between whether dried or not and to put them in if raining outside. Now even if I run my washing machine in the evening I can still manage to get the clothes washed and dried before sleep.
I am using Electrolux Dryer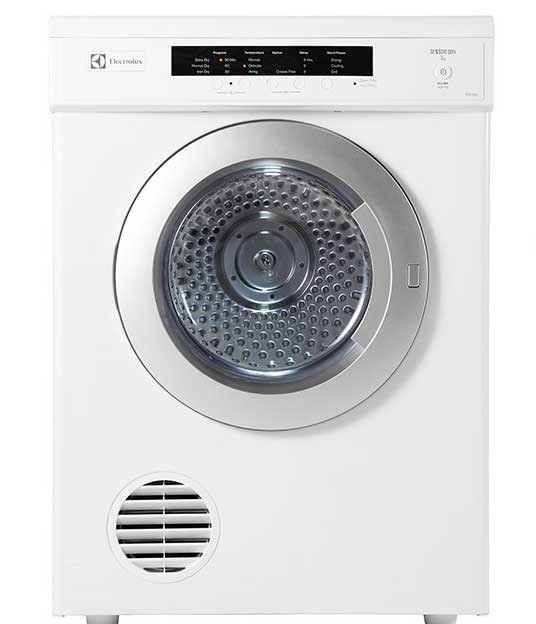 3. Vacuum Cleaner
When you have young kids, limited time, endless task to finish and still want time to play with kids this comes so handy. I have no help at home but with kids, you can't avoid mess so I try before going to bed to clean up as much as possible. These places are a real mess every day under the dining table, on the carpet those food crumbs, cookies etc which I can easily remove with my cordless vacuum cleaner.
I am using Dyson Cyclone V10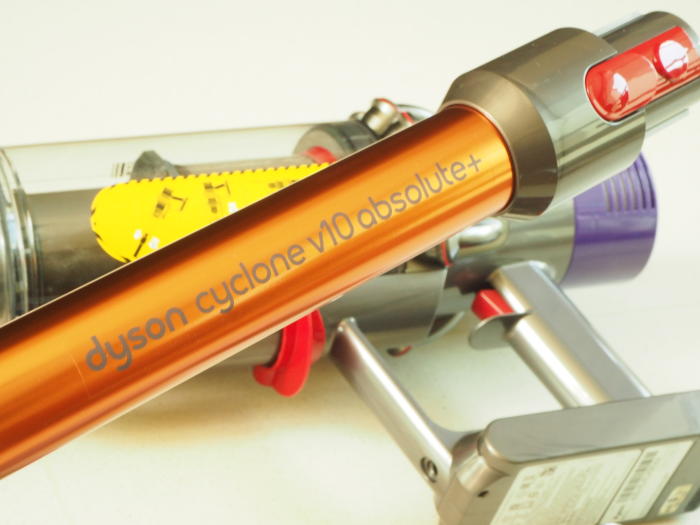 4.  Air Fryer
Even though this is my latest addition to home appliances but I am loving the ease of cooking the food quickly, less messy and almost no oil at all. I can grill, roast, cook and bake in my new Air fryer and that too without oil and using only one pot for cooking. Another wonderful thing is that I can clean the parts in my dishwasher so literally don't have to worry about my cleaning. All can enjoy the meal together!!
I am using Philips Airfryer XXL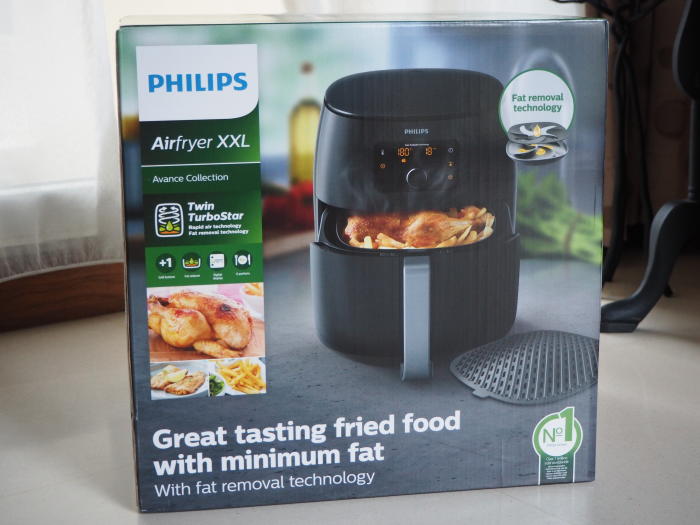 Check out my recent recipe where I baked a cake in my Airfryer!
5.  Washing Machine
You will think what so special about a washing machine as everyone is using it but if you remember I reviewed my LG twin wash washing machine. This washing machine allows two loads to be done in under an hour which really helps to save time for busy families.
I can separate my whites from coloured and still wash at the same time. It comes with a WIFI which lets you operate or monitor your laundry from anywhere, anytime. You will love this part as you can pause in between to add any clothes left.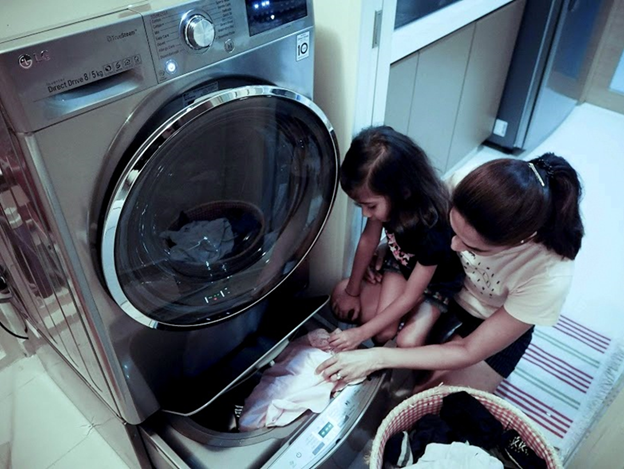 You can read more on LG Twin washing machine
6.
Dehumidifier
Since the weather here is quite humid and all the places where it is dark or moist it tends to get the mouldy or foul smell. I used to keep on buying dehumidifier packs for my home as my clothes used to be moist and especially these places really need a dehumidifier more frequently –
* Walk-in-wardrobe
* Storeroom/utility area
* Wooden furniture
I am using Novita Dehumidifier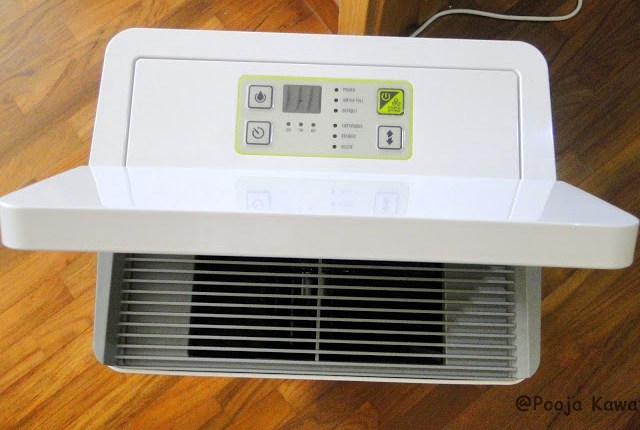 I have switched over to an electric dehumidifier to remove the moisture and save me from the hassle of buying it every week.
7. Air Purifier
We first bought an air purifier when Kaira was born and needed special care. It indeed helped us as I was with Kaira for the entire day and I am so allergic to dust mites and pollen so don't want to spread it to my newborn, it gets worst during the rainy season. Singapore has a humid weather all year around it becomes quite bad though we avoid medication and go natural way using home remedies.
It is a bit difficult with the kids as you don't want to miss the school because of these allergies. I believe all of you or your kids/ family members who got an allergy will agree to me that having those stuffed toys, carpet etc at home become breeding ground for dust mites and we have been living with it, isn't?
I am using Philips Series 3000i Air Cleaner.
This is my list of 7 Time-Saving Home Appliances!
and these appliances which really makes my life easier.
I am taking my Alexa Rank to the next Level with Blogchatter's #MyFriendAlexa challenge. Catch my reads on Twitter.
#MumsBabieswrites.