We have been planning for Genting Highlands from a long time and finally grabbed this opportunity to celebrate Nikhil's Birthday at Resort World Genting.  Can you believe living in Singapore for over a decade we didn't explore Genting yet?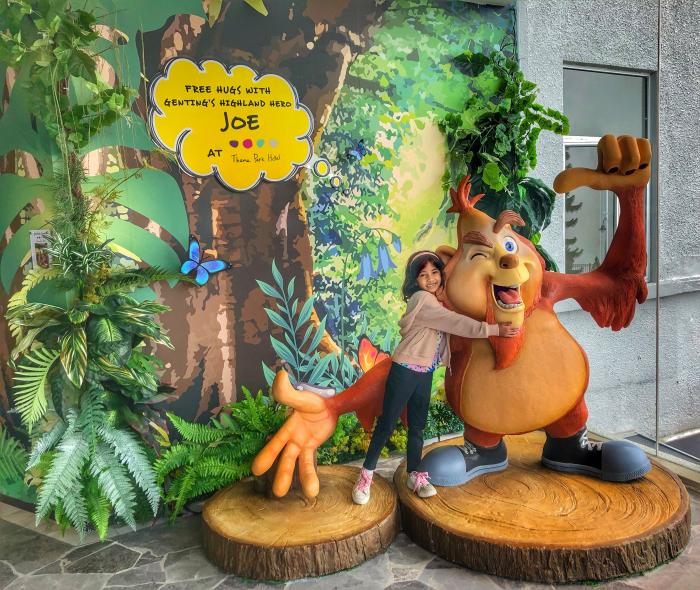 We checked out the Theme Park Hotel which is more family-friendly. The hotel check-in was really quick and good play area at the reception to keep kids occupied.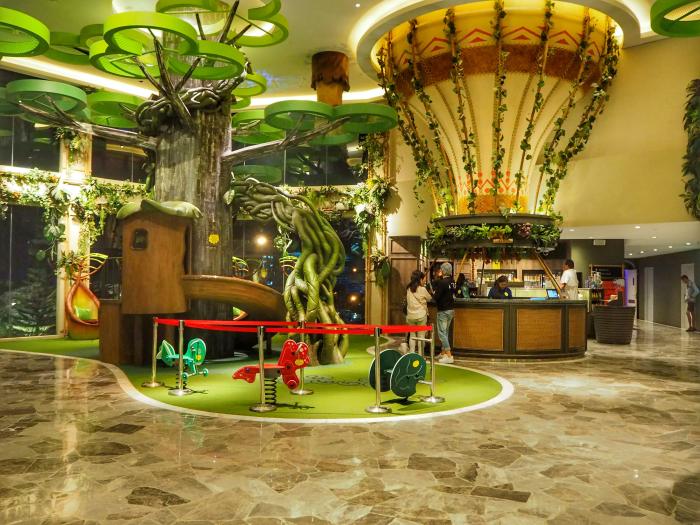 The rooms are designed keeping families in mind with two queen size mattress on a raised platform for staying together in the same room and comes with all the basic necessity. There are no cupboards in the room but got hangers and knobs for clothes on artistically done walls. There is space under the platform to keep your luggage and stuff.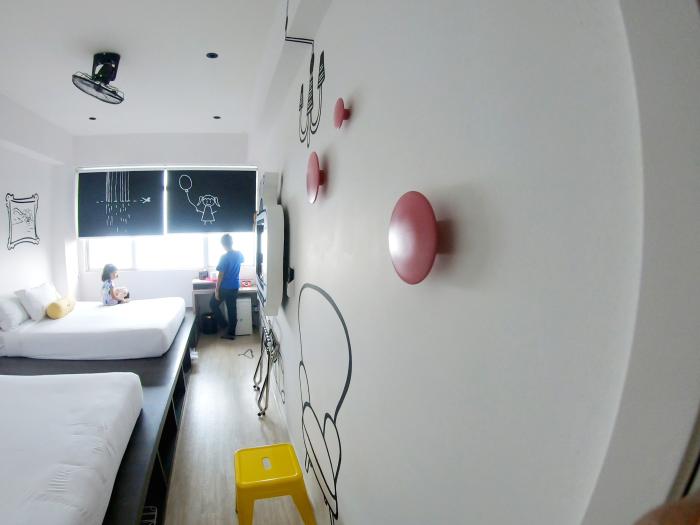 We were amazed to see that there are so many food options here to choose from different cuisines. Our first stop was at The Laughing Fish By Harry Ramsden and quite a wonderful menu to choose from this British restaurant.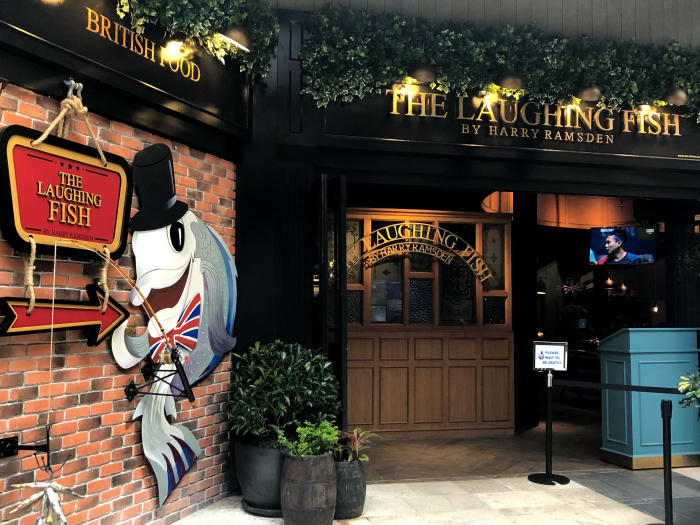 Love the setup here and ambience is very much English style.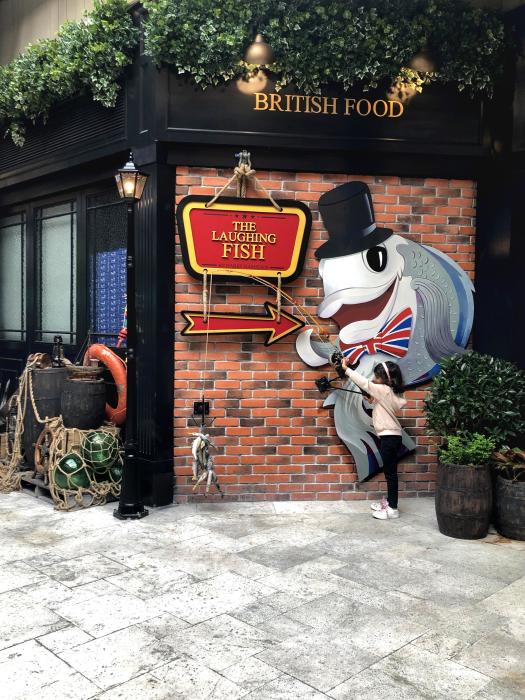 We ordered some of the yummy dishes here Chicken and Kale Pie, Grilled Beef bangers with Mash Potato, Cod Legendary, Haddock Legendary. I can say with the beautiful weather and hot food served you will love every dish out here.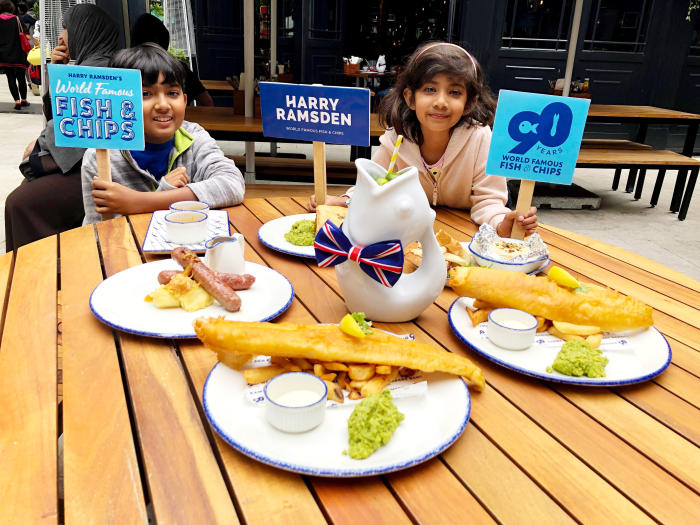 If you are here do order their Signature  Lemonade which is so refreshing and goes well with the food. Though I don't eat seafood but tried one of the fish here and quite nice. I am a cheese lover all the time so had to order Baked English Brie with thyme and garlic which was delicious.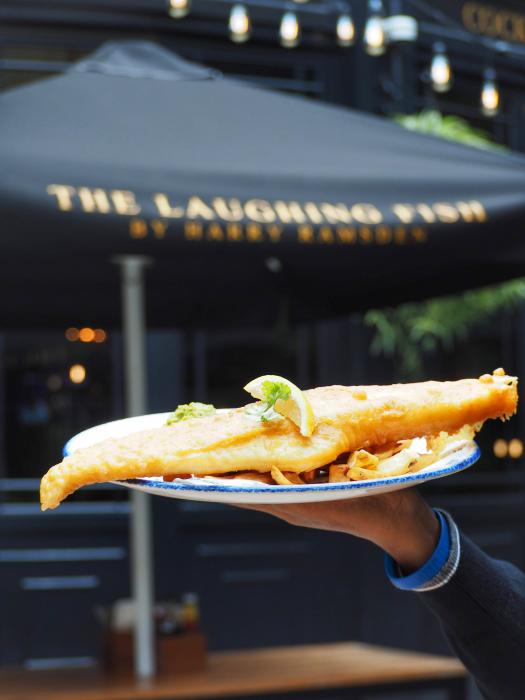 The celebration mode is on…….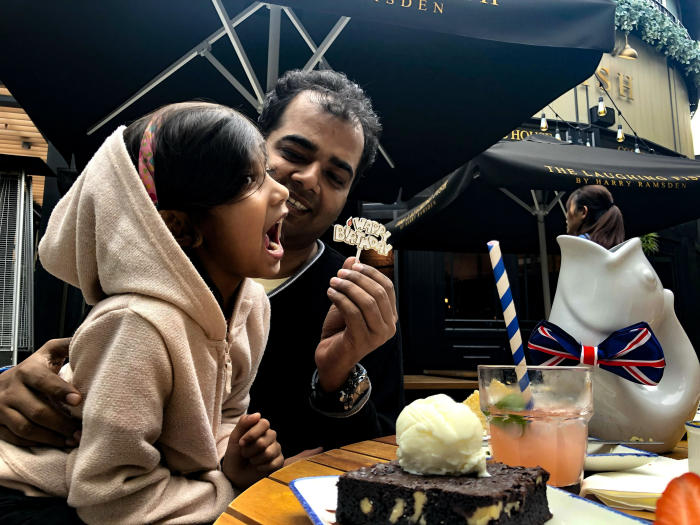 Kids were pretty excited to explore the Glass Cable Car (Gondola) which you can board from SkyAvenue Station (1,725 meters above sea level) with two stops taking you to Chin Swee Temple and Awana Skystation.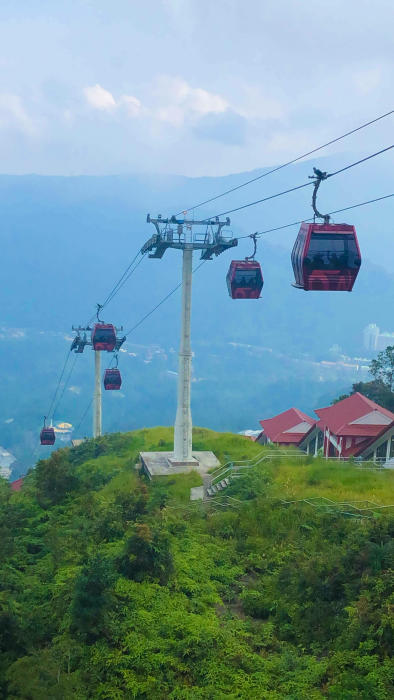 We headed to Chin Swee Caves Temple which has a rich heritage, beautiful architecture and located on a rocky slope near the peak of Resorts World Genting.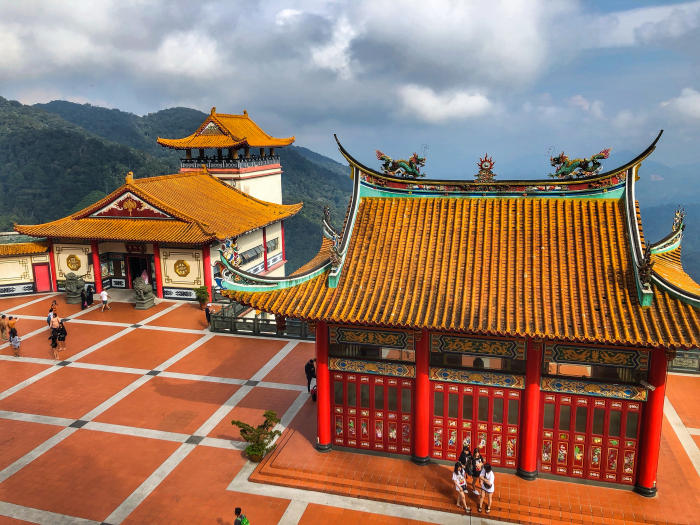 The key landmarks include the iconic nine-storey lamp-lit pagoda, the open-air Sky Terrace, and a 15-metre tall statue of Buddha.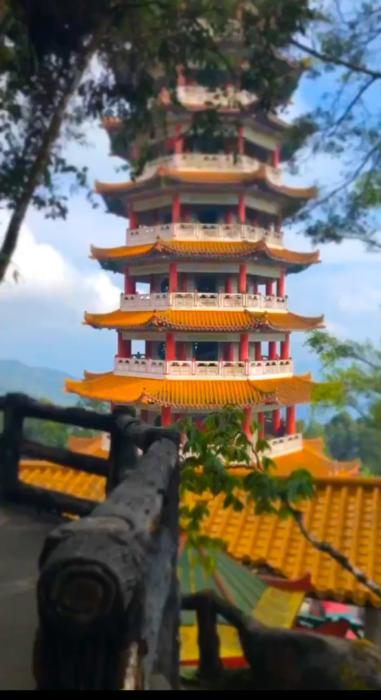 You can take the cable car and shop till you drop as Awana SkyCentral has all the premium brands to shop. We spent a good time until the kids were tired.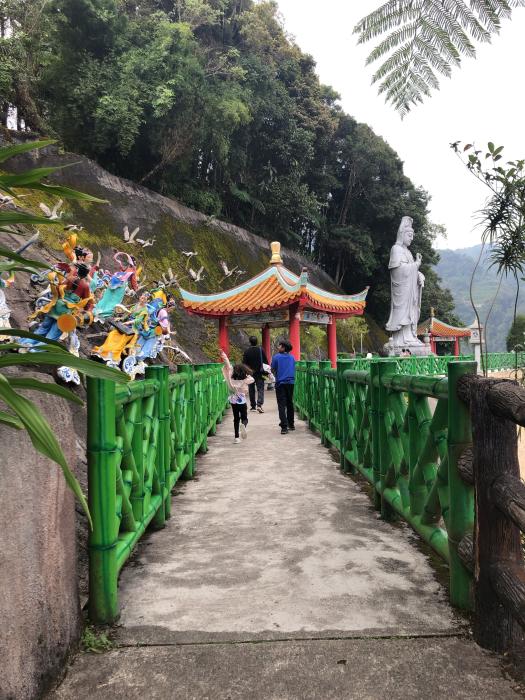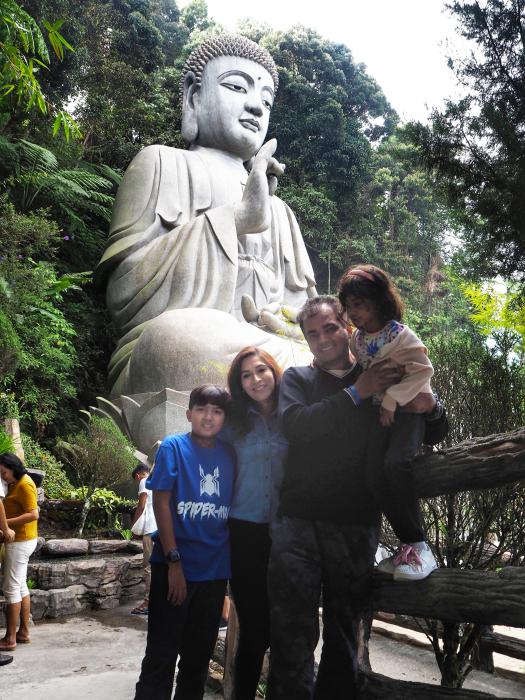 High Line Roof Top Market  ( Level 4, SkyAvenue)
It offers the best variety of fresh seafood and you can't miss the fantastic variation they give to the usual dishes.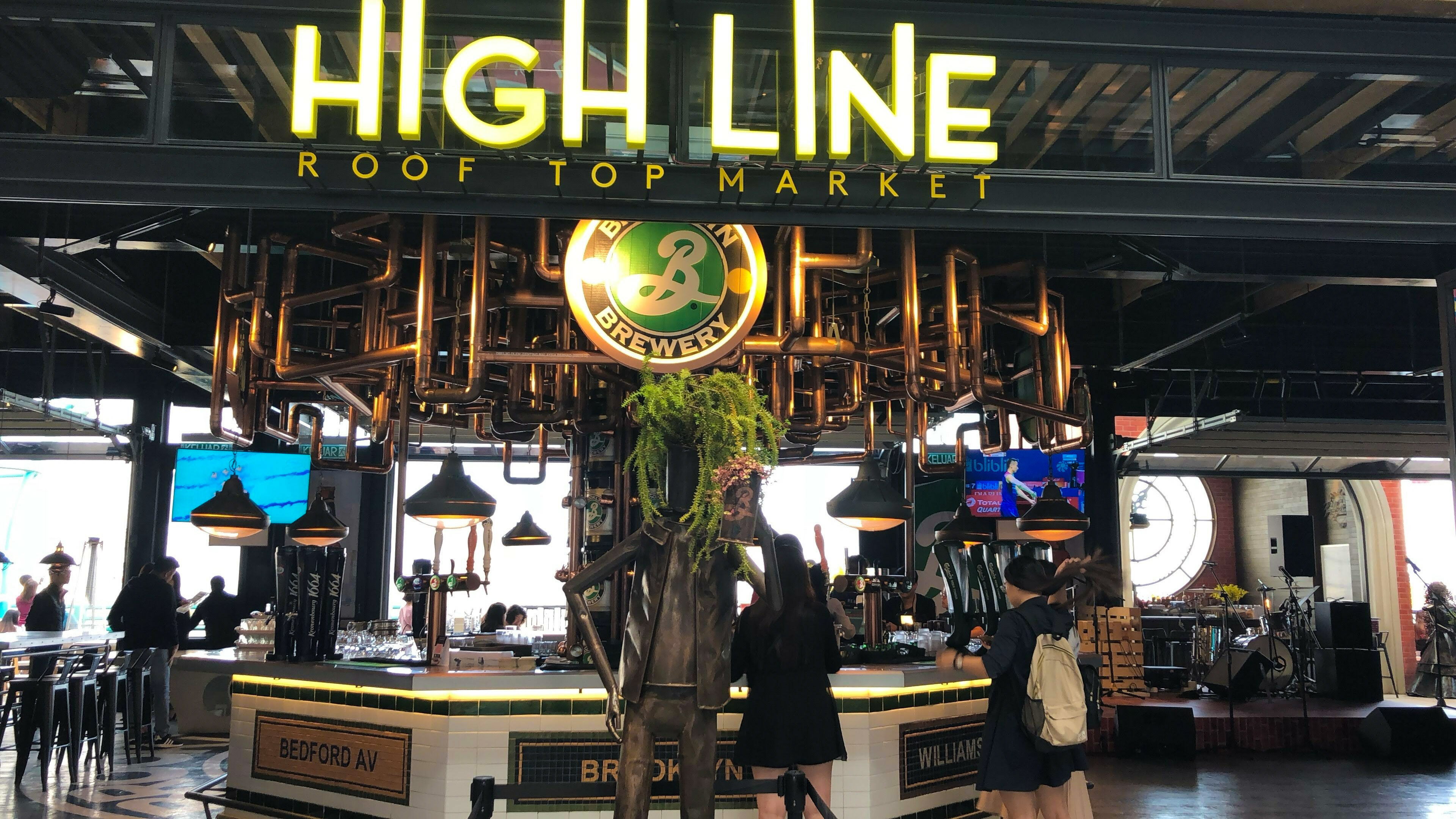 Have you ever tried a Lobster Nasi lemak?? It takes the regular Nasi lemak to another level. You can't and you shouldn't miss Seafood bucket Kam Heong Style cooking. That taste and flavour still linger in my mouth as the blend of spices in this sauce were amazing with ingredients like shallots, garlic, curry powder and more. The entire bucket costs you RM88.
Other dishes we tried were Hangover Burger, Man vs Meat platter and meat was quite succulent along with Prawn Fried Rice.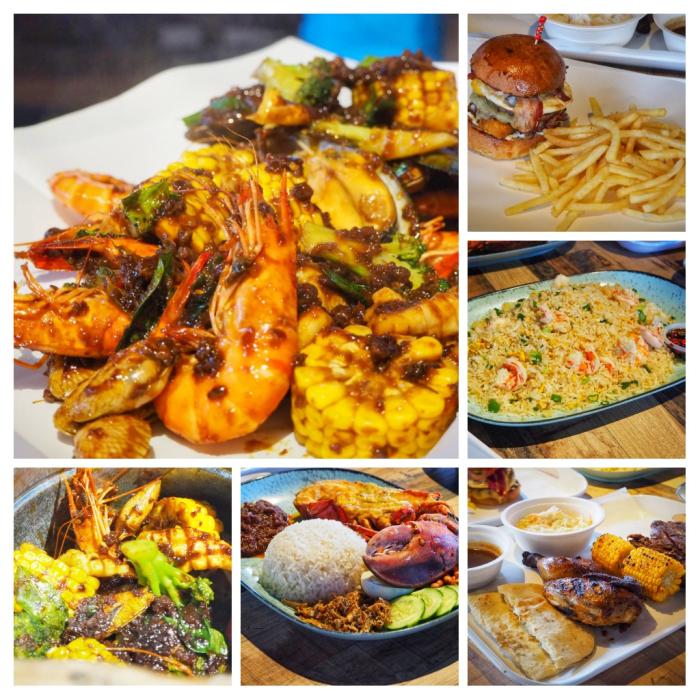 ImaginaTricks
We are so glad that we made to this show at the right time and surely you will be glued to your seats until the very end. It is an action-packed show with an amazing blend of acrobatics, cabaret, dance and comedy.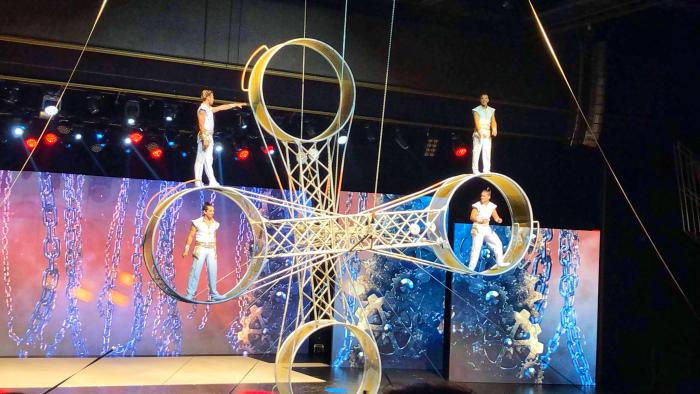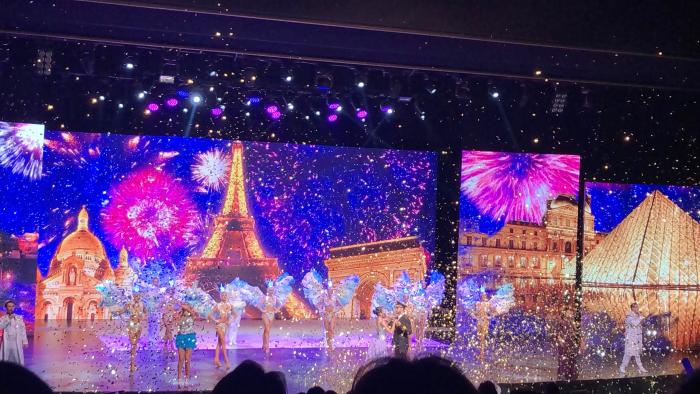 From running, jumping, dancing, skipping, chair balancing, bicycle riding on a thin wire is outstanding.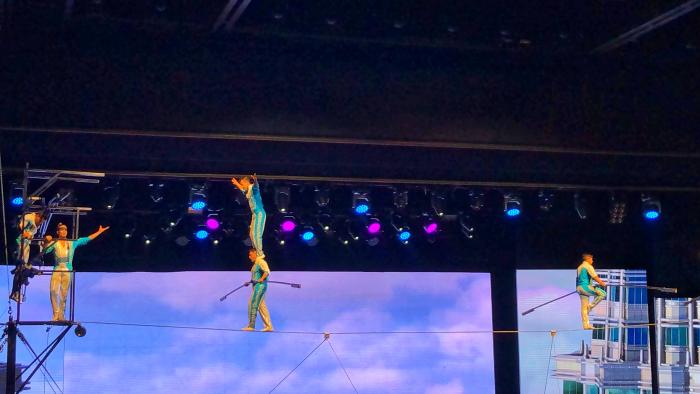 Isn't our first day quite amazing going on a Glass cable car to Historical Chin Swee Temple, Shopping, eating the yummy, unique dishes and ending our day with such a marvellous performance?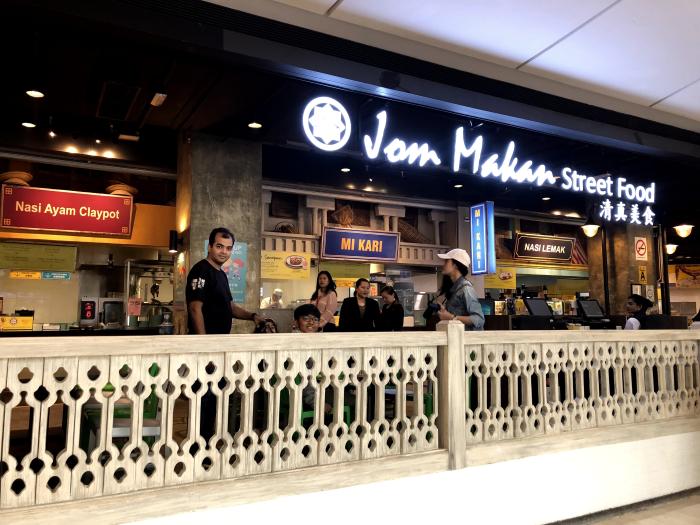 For our breakfast the next day we tried the Jom Makan Street Food which offers the typical local Malaysian style food and it is halal certified. If you are vegetarian they even have one of the Indian stall offering the veg food.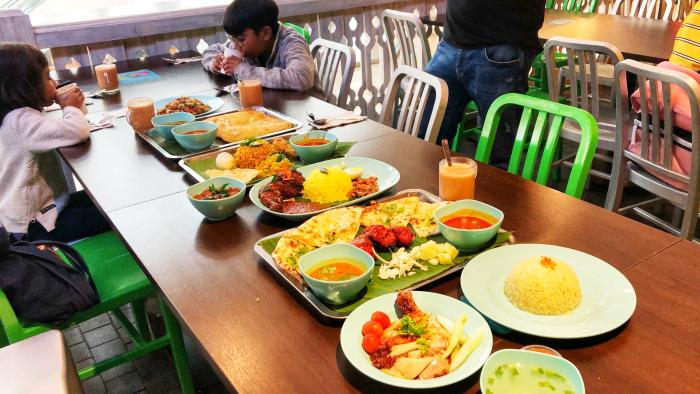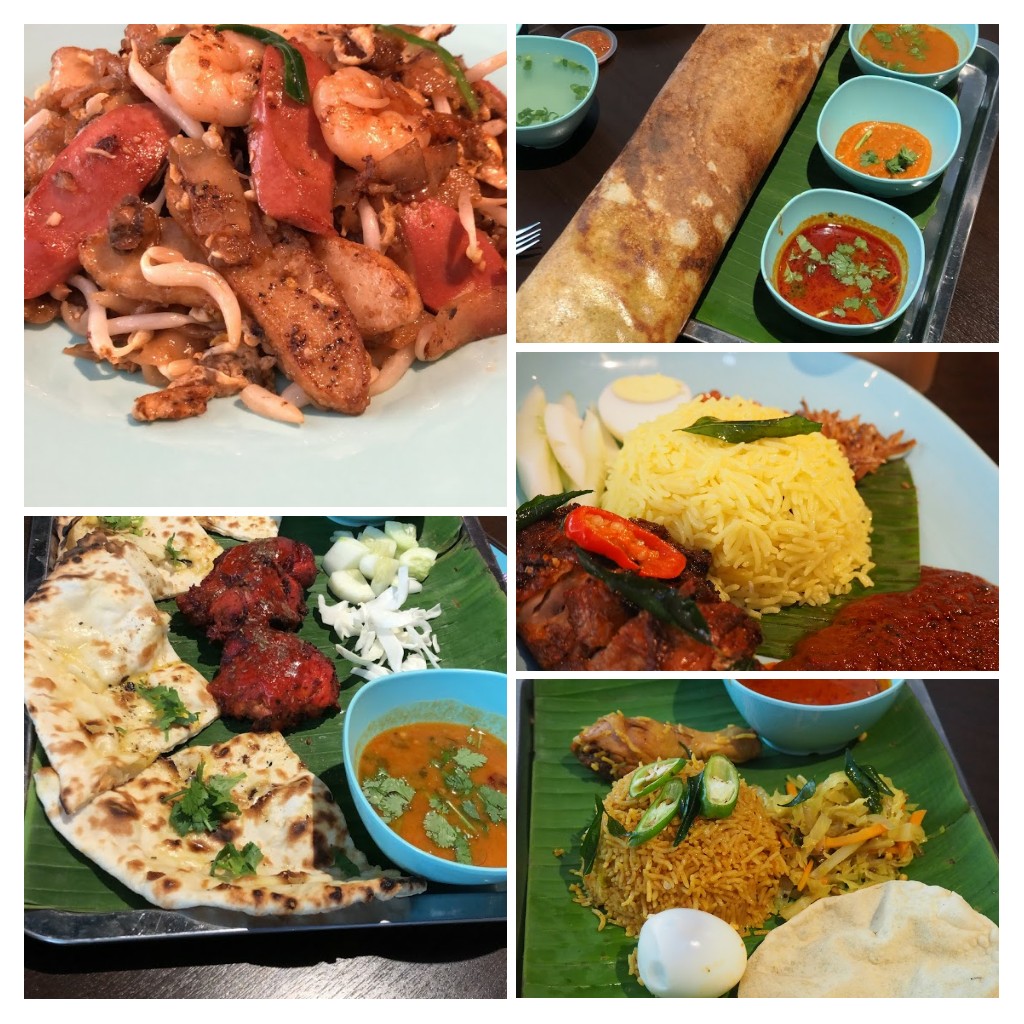 Guess where we have planned to go next………
Resort World Genting Skytropolis Indoor Theme Park!
Virtual Reality at The Void
It is a whole new world of virtual reality where you get to dress up and land into the real Star wars field. With the multi-sensory effects, you will feel each and everything even a bullet hitting you or you hitting a bullet at others. Have you team together to fight and protect yourself. You can't miss this opportunity as it is not like any other virtual reality.
Your kids can go but there is a minimum height limit to enter.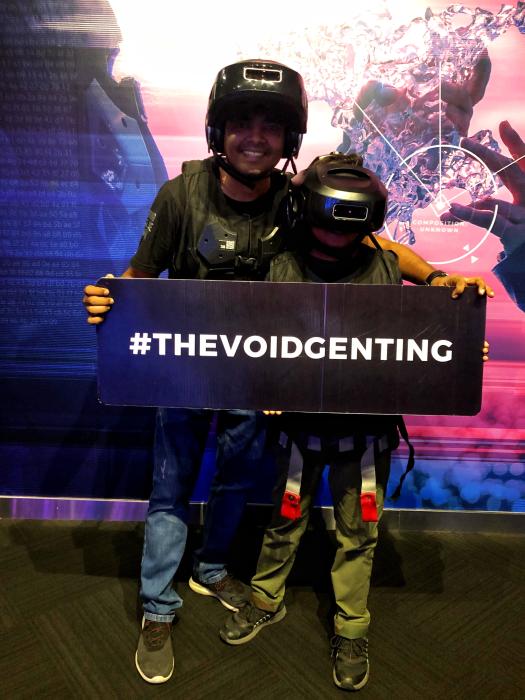 Skytropolis is the place for all the adventure lovers you have all the rides which with adrenaline rush and one which is suitable for the entire family. You took the 1-day pass and the best part is if you have the park band intact, you can come back until the park closing time.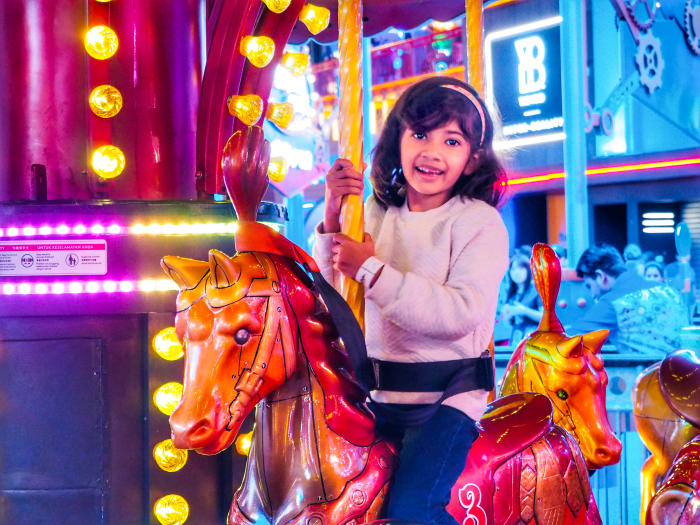 Malaysian Food Street 
This is typically like Singapore food court and serves quite a few familiar dishes. This is not a halal-certified place unlike Jom Makan but the food was scrumptious.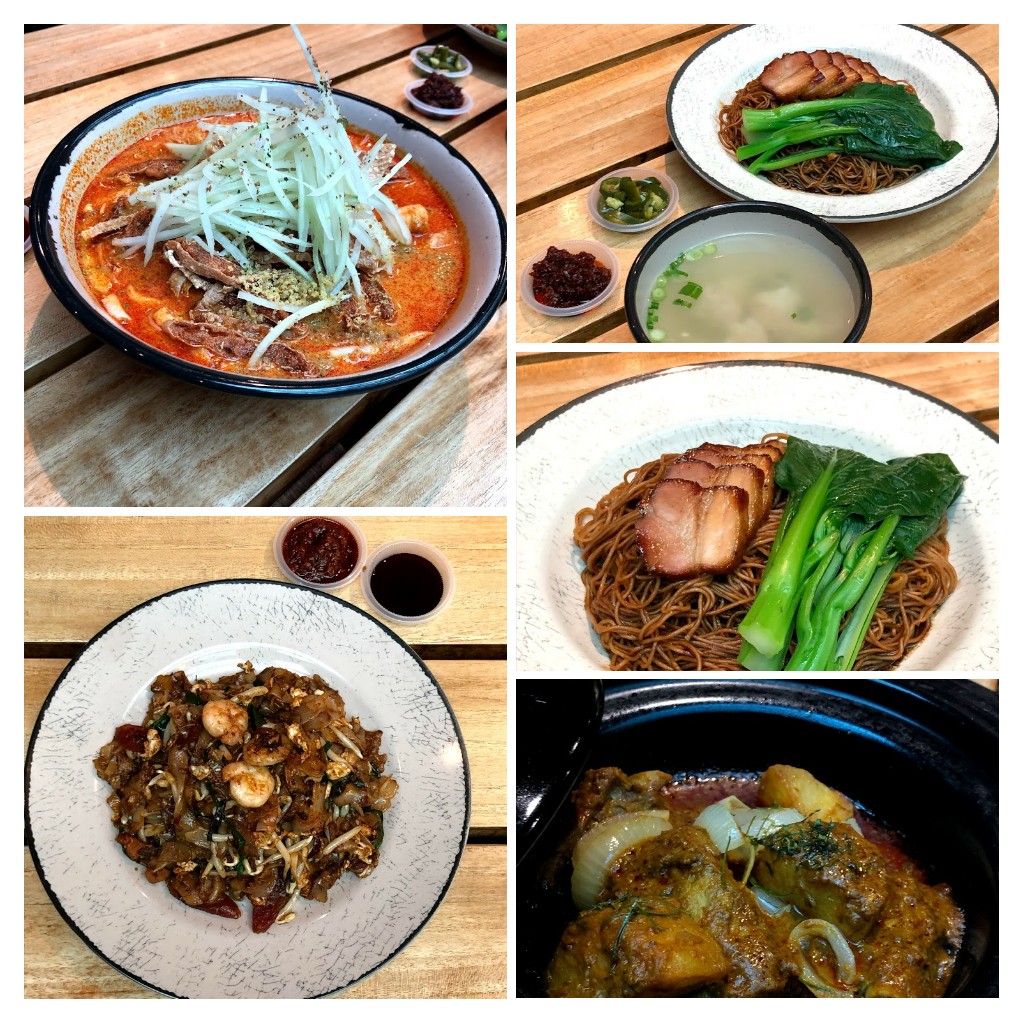 Curry Laksa has very authentic rich taste especially if you are a curry lover and I can add some more chilli to it. I am loving the various version of Kuey Teow here as had tried the fried Kuey Teow and now this Penang Kuey Teow
Rendang Pork Rib was very tender and flavourful.
This place has so much to explore and time for some more thrilling attractions.
Zombie Outbreak
As its name says – Enter at your own risk!! This one you really can't prepare yourself, once you enter the zombie house there is no looking back at all. With every door and window, something creepy will happen. Don't miss the fun!!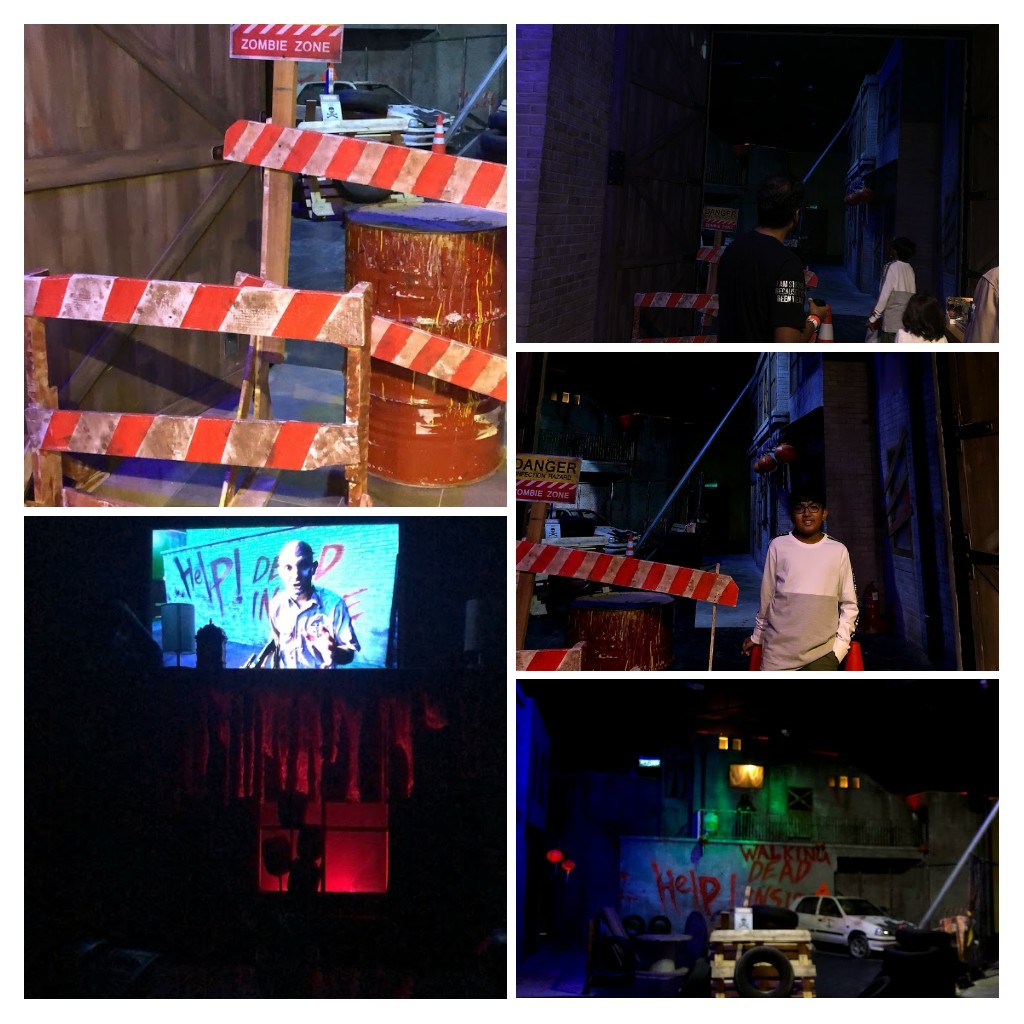 Jurassic Research Centre
If your kids love the Dinosaurs like my kids then this is one should be a must on your list. The Dinosaurs are so real and life-size that at a certain time you will have that feeling of being surrounded by all of them. Can you identify different species of dinosaur here?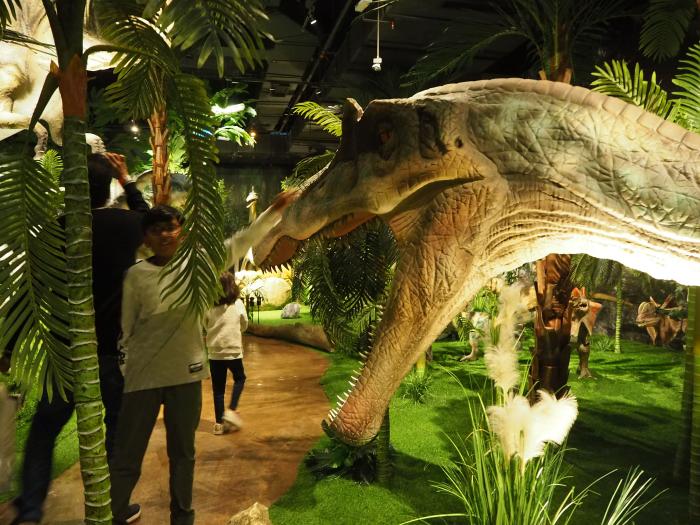 Ripley's Believe it or Not! Odditorium
We all have watched or read Ripley's Believe it or Not but to experience it makes it such an amazing experience. I wish we could have got more time to spend at this corner.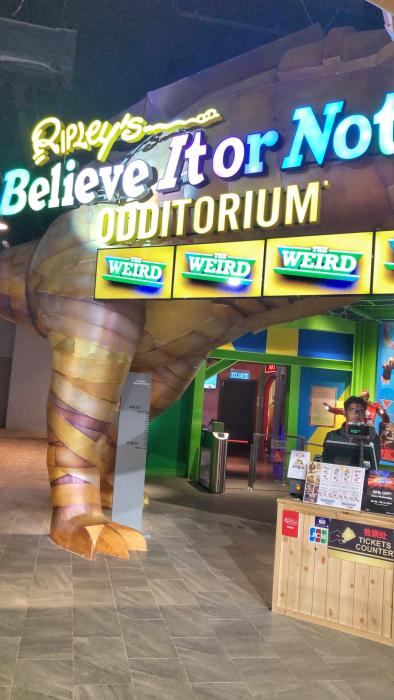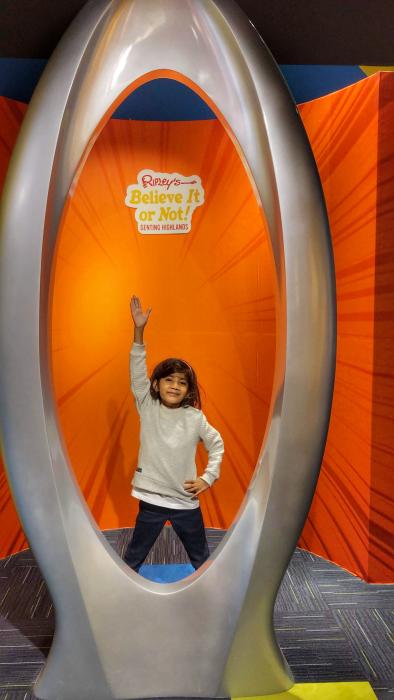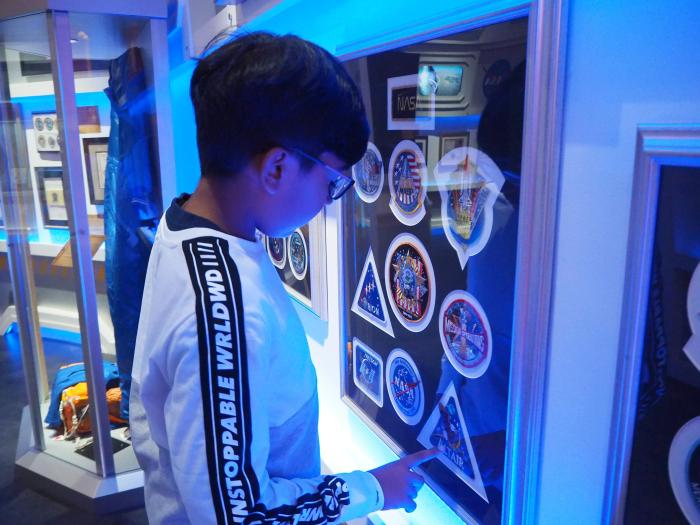 When you part of the place you visited!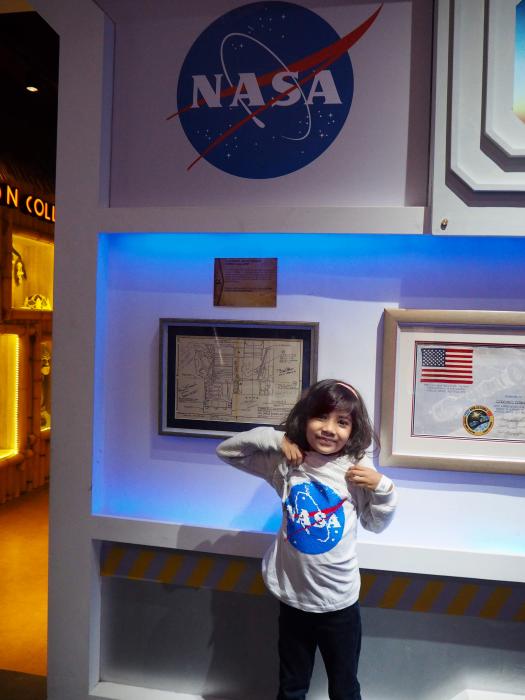 4D trick Art Museum
Trick Art is always fun and you really need to run your creative juices to get the best out of it. These pics definitely make the best travel souvenirs.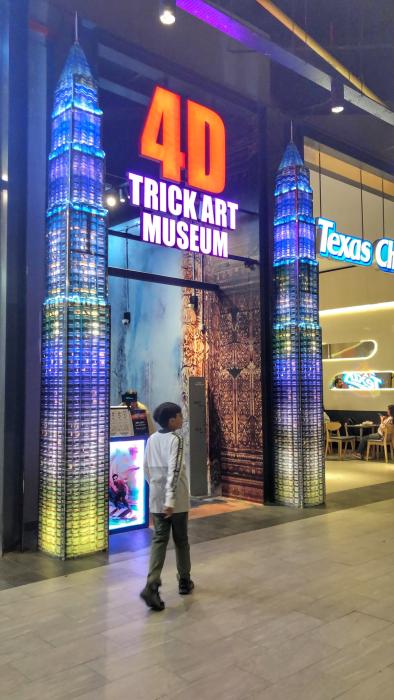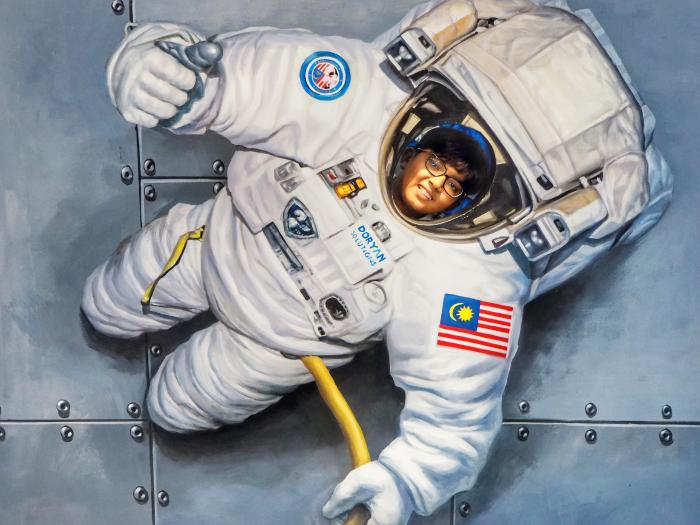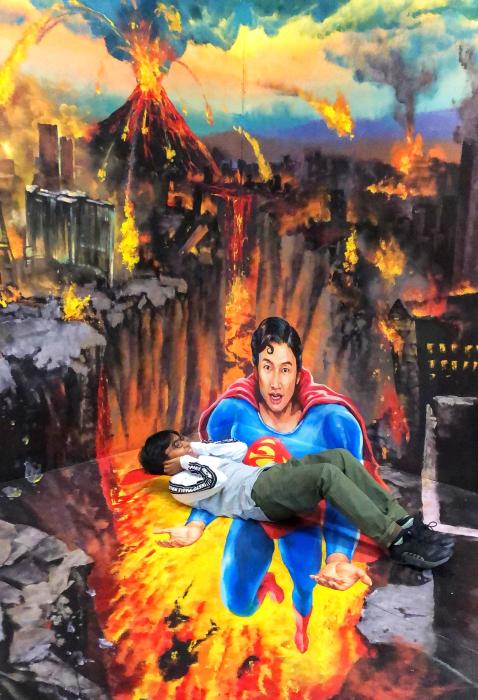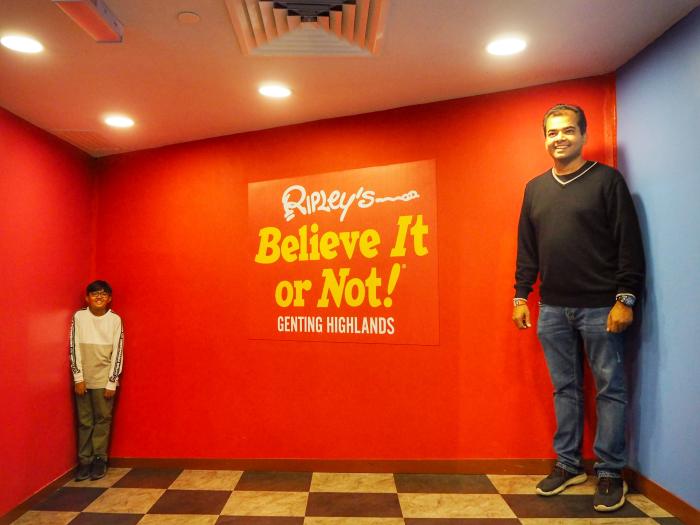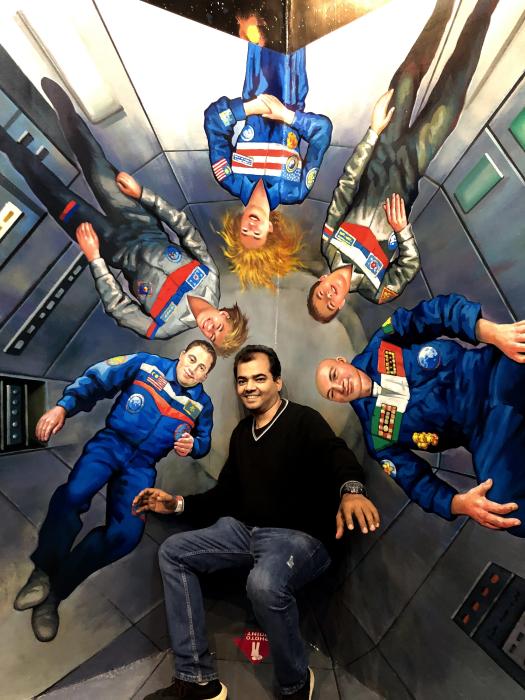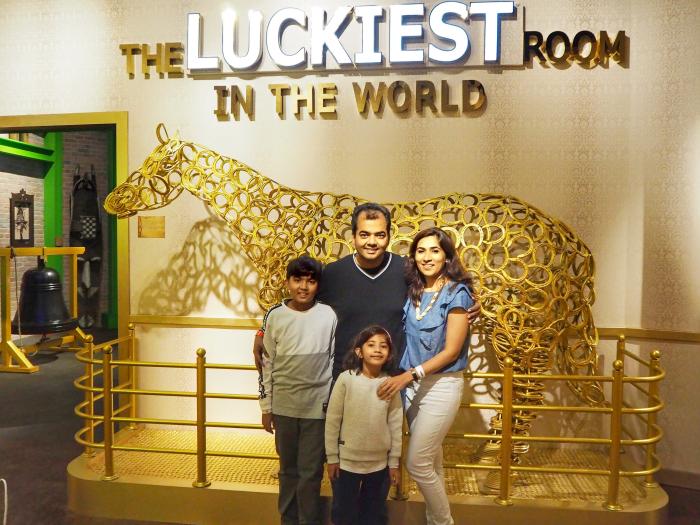 Snow World
This is your perfect winter holiday destination which gives you the feel of the North Pole with snowflakes, Freezing weather yet some beautiful photo ops. Aayan and Kaira both had enjoyed Tobogganing.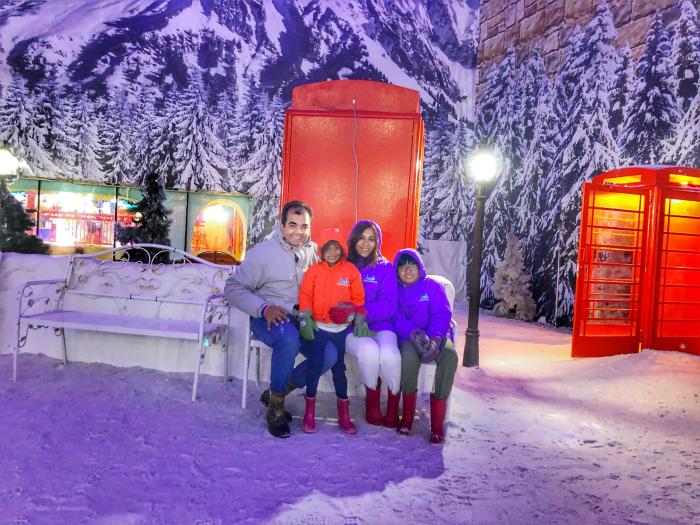 We headed to this Spanish restaurant, La Fiesta for dinner and to celebrate Nikhil's Birthday as well. I personally love the decor and it was quite nice and cosy for dinner.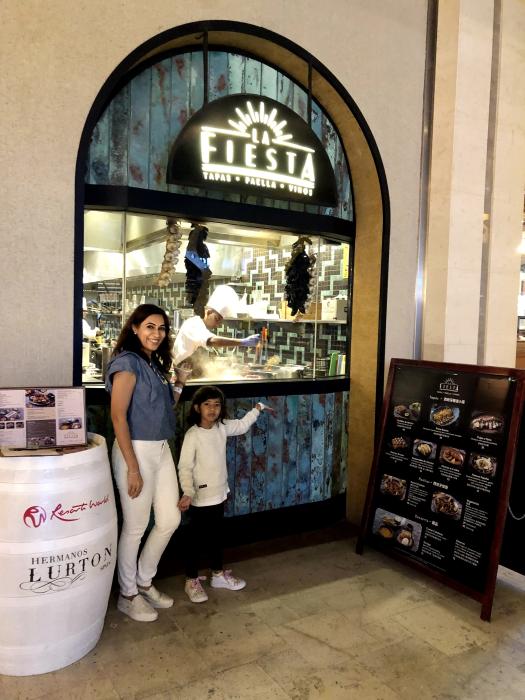 Seafood paella is their signature dish which is served along with either chicken or seafood. Paella is basically Spanish rice. We had a Tapas platter which comes with a variety of dishes and it is more of a sharing platter. Who doesn't love churros??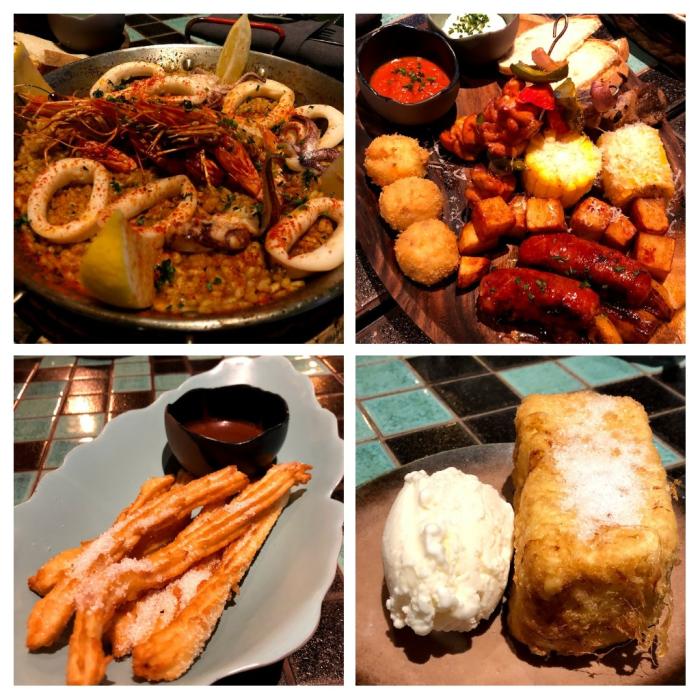 The show-stealer of the evening was Picasso – a drink freshly prepared in front of you with a special technique using flames with a mix of gin, cognac, cinnamon, dried fruits.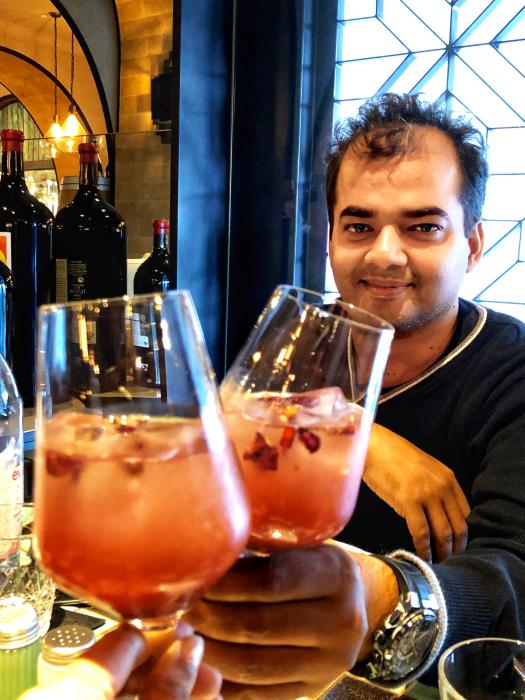 We had a wonderful time at Resort World Genting and such a memorable experience for the entire family.