Pasta is one of the quickest and healthy meals for your little one so I select the wheat-based organic pasta and here I have Baked Pasta with some veggies, cheese in it. It is quite filling for the mealtime with cheese, veggies, butter in it.
Baked Pasta is another quick modified version of my regular pasta minus tomato, garlic, white or red sauce but it just tastes yummy somehow I manage to grab one spoon from the meal. Though she was unable to finish it but enjoyed.
Ingredients
Pasta – Handful
Carrot- 2 tbsp(Grated)
Zucchini- 2 tbsp(Grated)
Onion- 1 tbsp(chopped)
Milk- 1/4 cup
Butter- 1 tbsp
Cheese- 4 tbsp
Method
Cook pasta in a boiling water until tender. Drain the water and transfer it to another bowl.
In a ovenproof bowl take grated carrot, zucchini and onion.
Add cooked pasta, butter and milk. Sprinkle little salt and white pepper.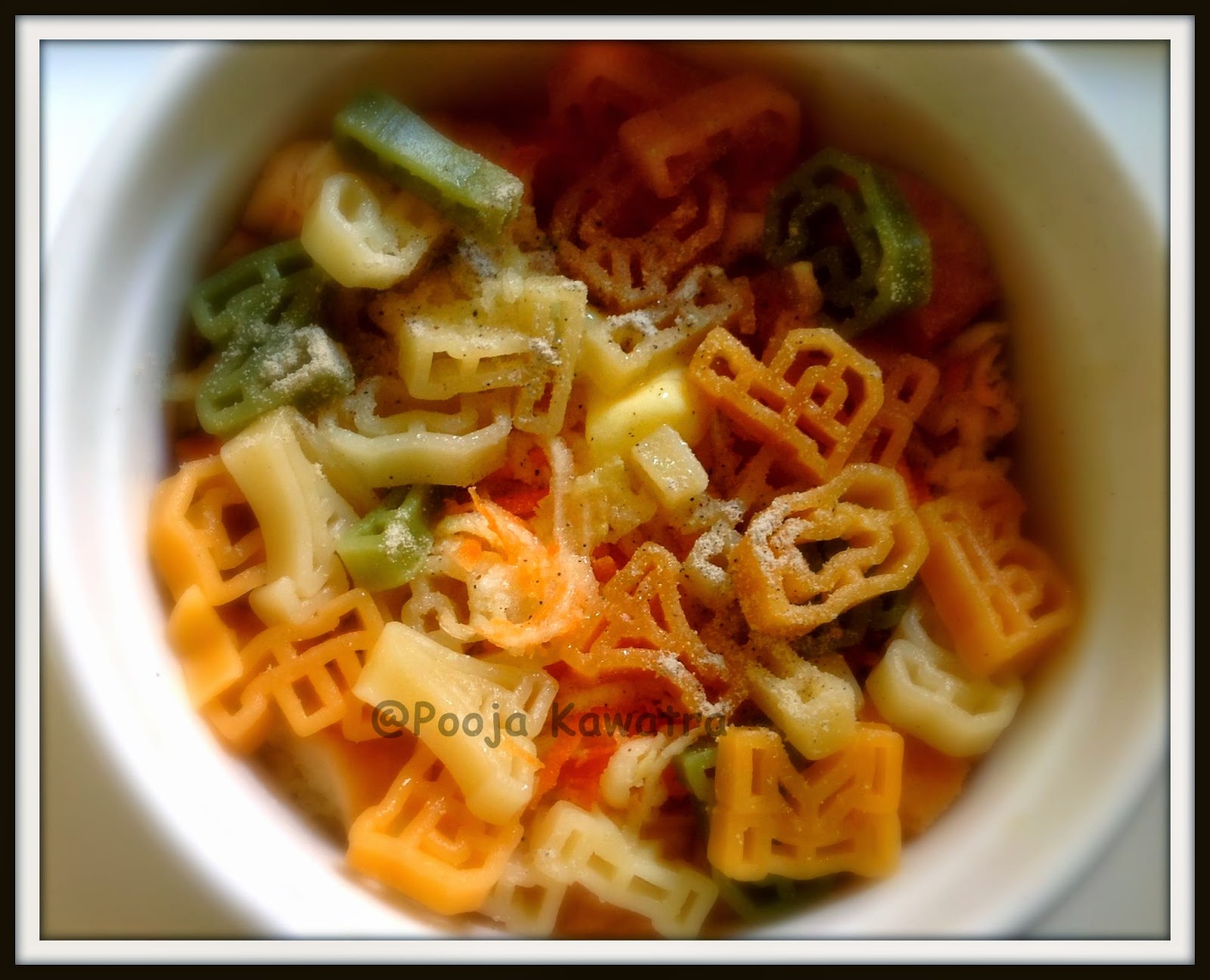 Top it with grated cheese.
Bake it for 10-15  minutes as I want it to have some milk texture and not very dry for my toddler. ( Adjust according to your oven)
It is a good option for fussy eaters as well.