Eggy Vegetable rice is another recipe which you can make your little one but adding veggies and egg to make it a complete meal.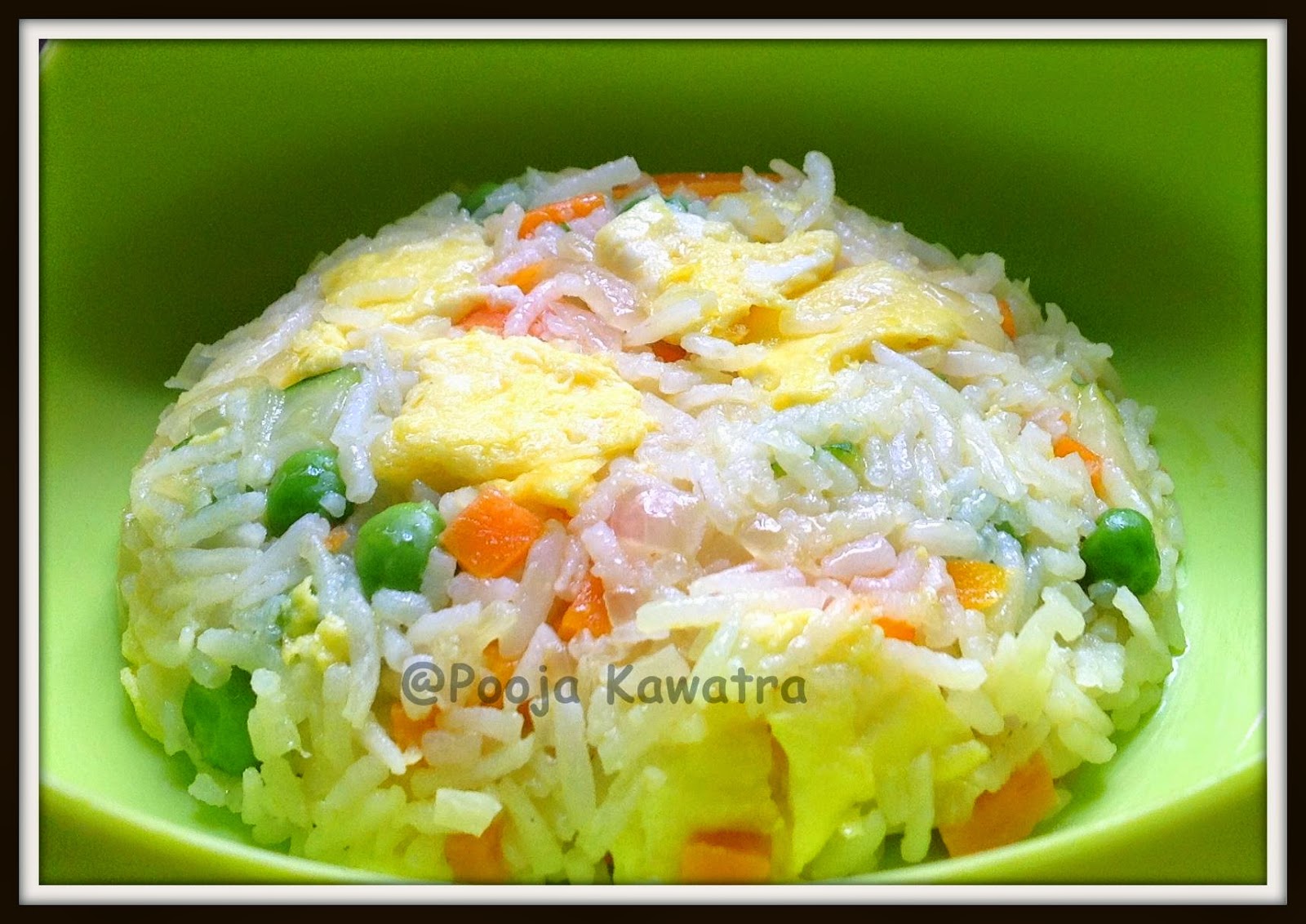 With teething baby you just need to keep on trying as one day they will love the food and very next day don't even open their mouth. My baby only loves to eat plain rice sometimes so thought why not just add few veggies and egg to make it a healthier option for her.
I took few veggies which were in the fridge but you can add according to your baby's taste.
Ingredients
Boiled Rice- 3/4 bowl
Peas- handful
Carrot- 3 tbsp cubed
Onion- 1/2 chopped
Zucchini- 2 tbsp cubed
Egg- 1
Butter
Salt
**Veggies are slightly steamed
Method
In a pan heat butter ,add onion and saute it. Add all the veggies, salt and cook for few minutes.
Add rice to it and cook for another few minutes.
In another pan make a soft omelette cut it into pieces and add it to rice.
Stir it well and serve.
You can garnish it with cheese.