Potato coin is a quick and easy to go recipe which I have used to make a breakfast meal for my little one and not many ingredients used here. Though a lot of variation can be done here as I sometimes mix potatoes with grated veggies or steamed veggies etc. Potato is favourite with the little one as you can give it in various forms for them to explore and enjoy on their own.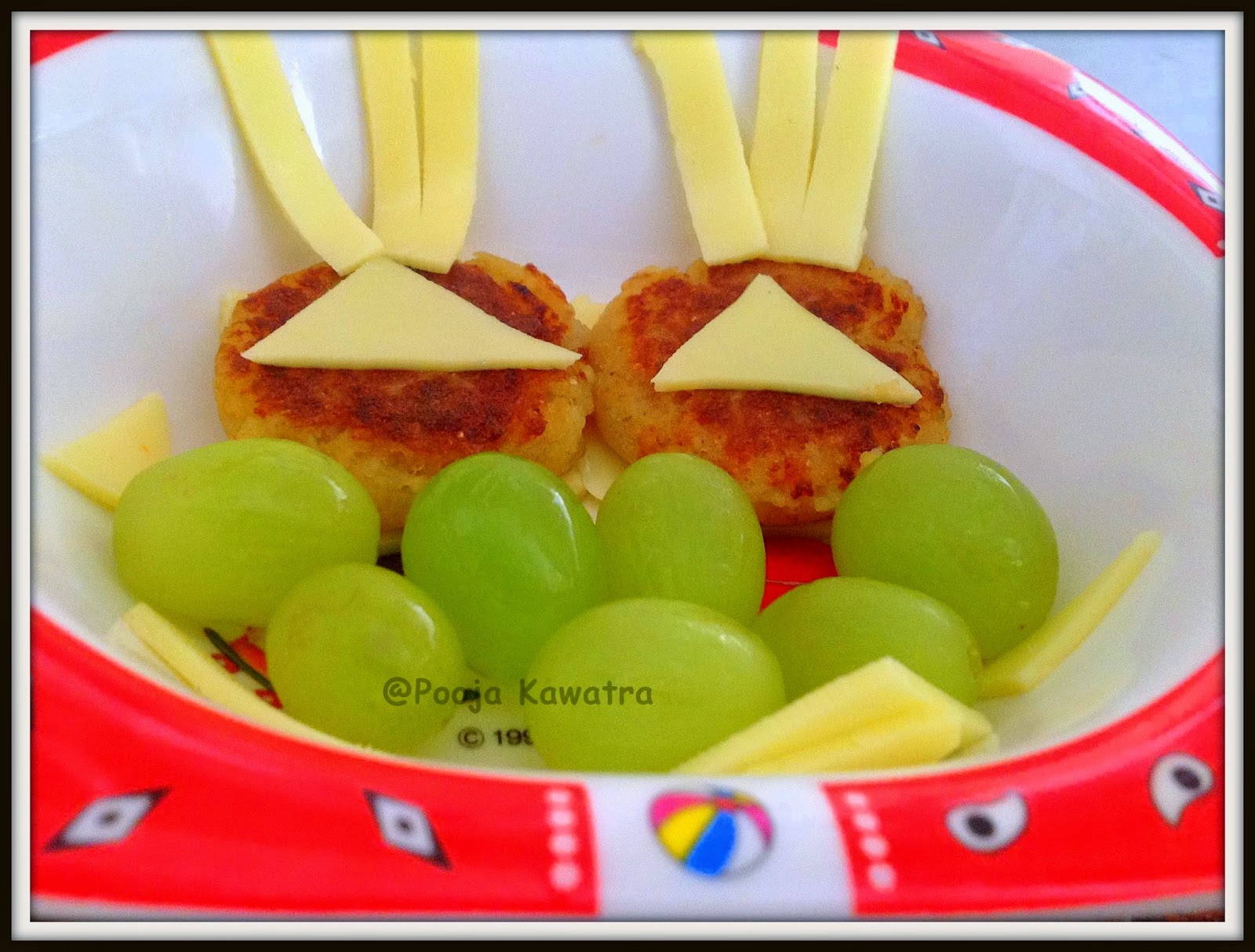 Potato coin recipe here though not a good click!
Ingredients
Boiled Potato- 1
Homemade bread crumbs- 2 tbsp
Salt(optional)
Butter
Method
Take a boiled potato, breadcrumbs and salt mix it well. Do note that potato and crumbs are binded together otherwise it will not make a proper cutlet coin.
In a pan take 1 tbsp butter and make potato mixture into coin shape and cook it from both the side.
Served here with grapes and a little bit of cheese. You can fill the cheese inside as well but usually, babies take a long time so cheese filled inside can become a bit harder.
You too can enjoy it by adding spices to it.