It came to me as a surprise when I received an email from Max factor to be part of "YOU X MAX FACTOR" campaign. An inspirational initiative by Max factor to honouring a generation of strong women with enriching life experiences, who have emerged beautiful inside out. I was invited to speak as one of the panelist to share my journey.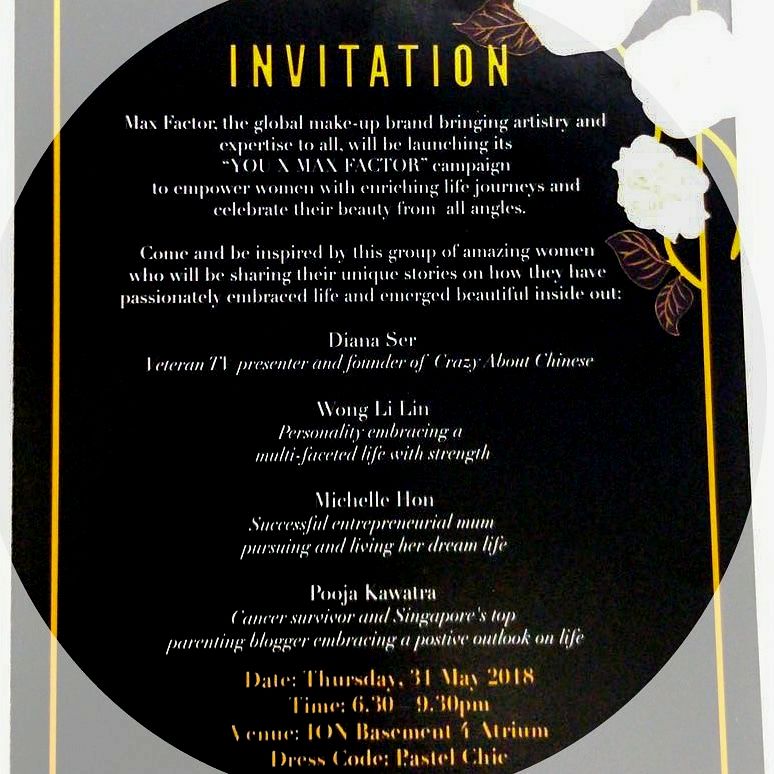 Isn't it wonderful to see your name on the invitation and more glad to share my journey as a Cancer survivor and Singapore's top parenting blogger embracing a positive outlook on life!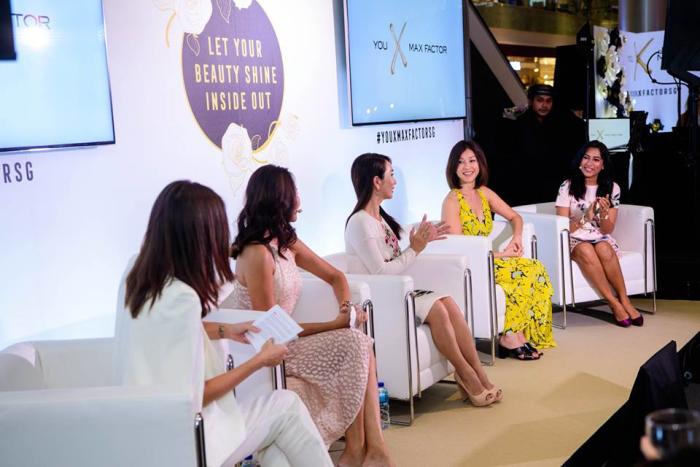 A lovely evening with our emcee May Wong and fellow panelist Michelle Hon, Diana Ser and Lilian wong where we shared about our journey highlighting Motherhood, Career, Leisure and various challenges we have faced. It was so inspiring to hear from them.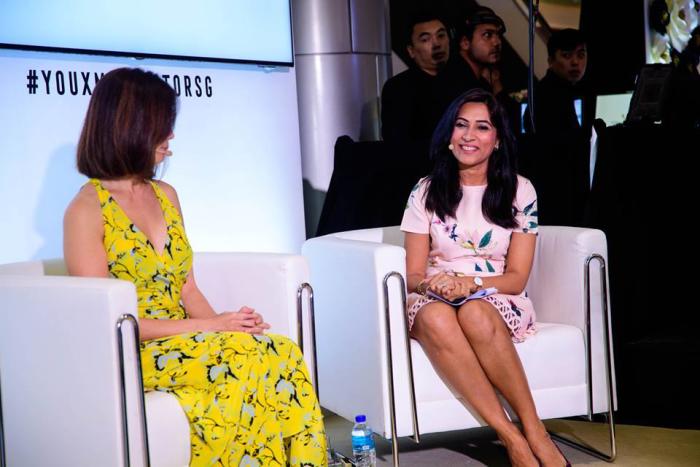 It was my first time speaking on the stage and sharing my journey as a cancer survivor, definitely an emotional moment to open this chapter of my life but I really wanted to share this phase with everyone that if you have decided to do something there is nothing which can stop you.
I have always believed in "Tough time never last but tough people do".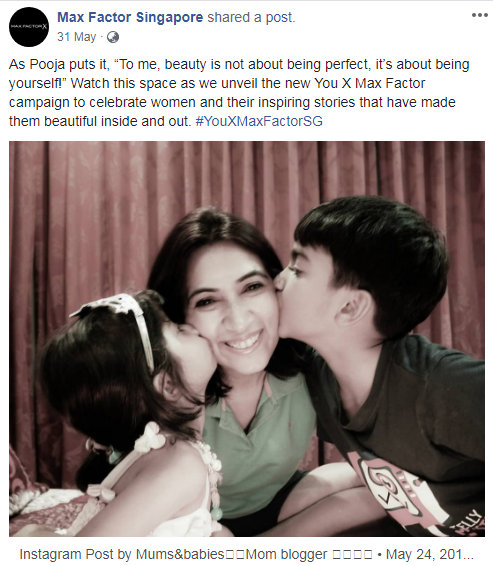 The greatest gift in life is being a mother. Although the feelings of joy, love and anxiety can be overwhelming at the same time, motherhood has taught me to enjoy the simple things in life and to cherish every moment with my loved ones.
I strive to be a role model for my kids and to stand strong to be a pillar of support whom they can always look up to and feel proud of!
Though it is not always easy, beauty lies in these rough patches and imperfections.
To me, beauty is not about being perfect, it's about being yourself!"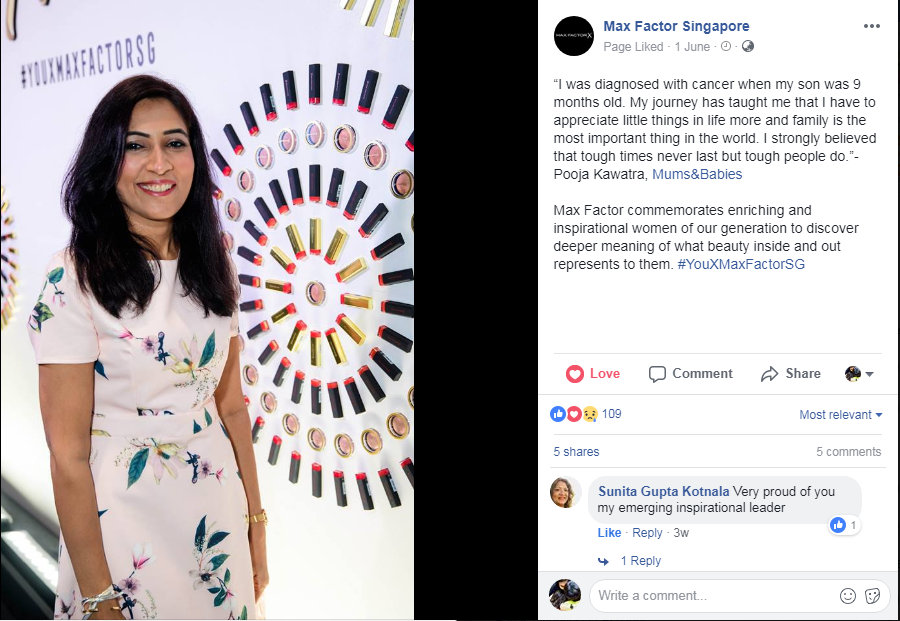 I was diagnosed with cancer when my son was 9 months old and it was so difficult to accept it. Cancer really drained out you physically and emotionally both, that one year of treatment has taught me a lot.  My journey has taught me that I have to appreciate little things in life more and family is the most important in the world.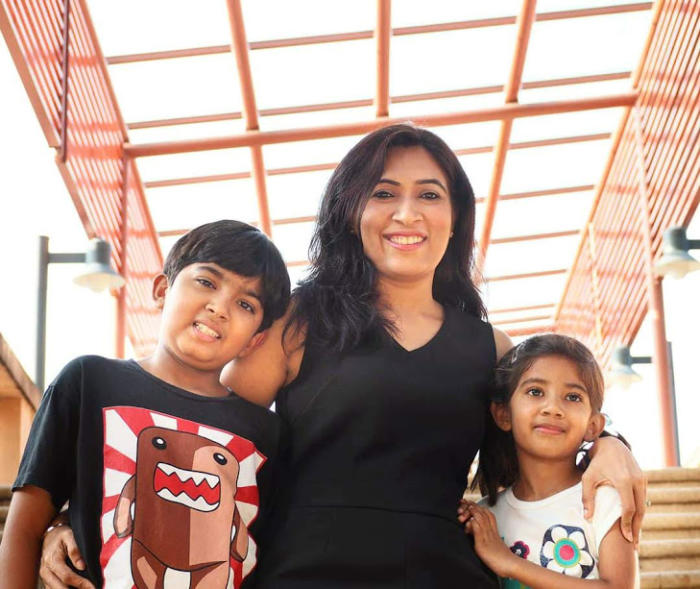 There isn't any one thing which has changed me as a mom but growing along with my kids has changed me manifold. I have started enjoying the simple things in life when your day is not complete without a hug/kiss. When sitting alone without kids looking or calling "Mumma" makes you feel so empty.
I find most beautiful about being a mother is that "Motherhood has made me what I am today!"
From my experience, I would like to say that you can make a career without an office also and be true to yourself as we are not superhuman. Enjoy your motherhood journey along with it.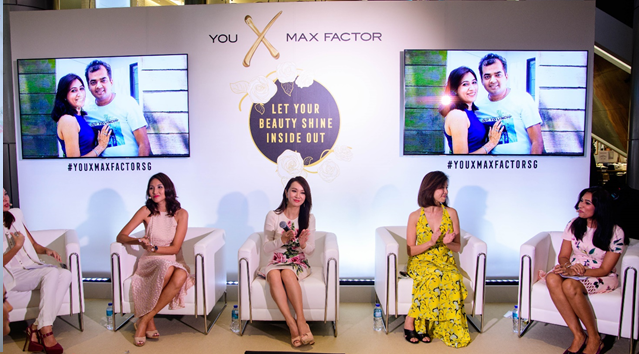 "You can't change the way things are but you can change the way you look at things". For that, you really have to work, work and work until you find out what you were searching for!!
We have to realize that no matter where we are right now, we can always take it up to the top.
I have worked in the corporate sector for 13+ years but stepped down the ladder after my second one was born as my priorities were different. As I was at home with my two kids, I started exploring more opportunities and started to concentrate more on my writing and the things around them.
I knew I can't change the things at that point as my heart was not ready to go back to the office.
My hubby, Nikhil has been my greatest support at every step of my life.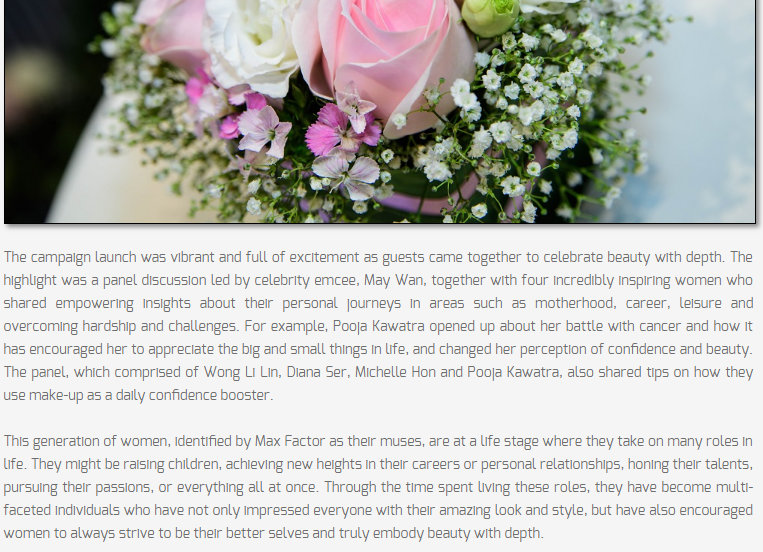 Just took this beautiful excerpt from http://freshgrads.sg!
Enjoying every moment of my life and making beautiful memories.
Thanks, Dubois Jerome, GM South East Asia and Maureen Abenoja, Regional marketing director for giving us the platform to share this part of the journey with everyone!

Some fun moments from the event!!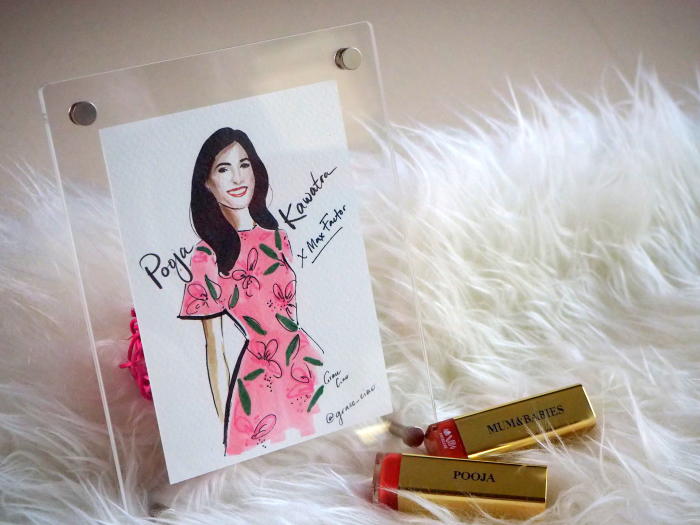 Wonderful meeting you ladies!