Christmas is that time of the year which we all eagerly wait to see that spectacular look everywhere, beautiful smiles on everyone's face, kids waiting for secret Santa and we all welcome New year.While writing this post I thought "
What Christmas means to our family
", for us it is the hope and good health that god has blessed us this year and really thankful for every moment we have happily lived, wish  to get the same blessings in coming years.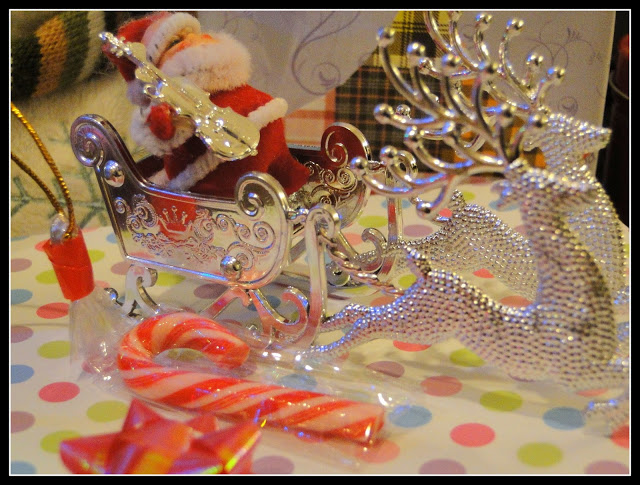 This year has been special to us,
we have moved to our own home
and all the while every year, I used to tell my kids that they will have a bigger Christmas tree for them once we move to our own home. So glad that this year their wish came true to set up a bigger tree and hoping for more beautiful things to come their way.Even though traditionally we don't celebrate
Christmas but it is the time of sharing and giving
, to join the same feel I used to set up a Christmas tree since Aayan was born. We decorated our first Christmas tree when Aayan was just 18 months. I felt so nostalgic going through the old photos and how blessed we are as a loving family.
My little Santa all dressed up for his first Christmas and missed those cheeky time.
Way back to 2010 when Aayan has learnt to do a little bit of decoration on his own along with mumma's help to set up our Christmas tree
He started to have a sweet tooth just like his dad and every other occasion has to be with a cake. We baked together while enjoying our holidays and here is the heart shaped chocolate cake for this cutie boy who wants to add his beautiful touch to cake. Well, don't be alarmed with the art on his legs that was his new stamps which he tried on himself.
When Aayan started with his kindergarten, our Christmas tree was more of his crafty Christmas!
                     Another reason why little boy was so happy, who won't be …. !!!
This little snowman has been with us from few years as he is his lucky charm.
We have been most of the time recycled our Christmas tree and decoration too. Year after year the Christmas tree still brings the same happiness and joy.
A visit to mumma's office to see if some goodies there too.
He wrote his wishes on a Christmas ball which was placed along with all the wishes across Singapore.
This was another beautiful year when Aayan wished for a fairy and blessed with a little sister "Kaira"
What more beautiful than a everlasting bond of love between a brother and a sister!
We started a new tradition as this was the time Aayan developed the interest for reading, so we thought it is a good time. Though it is 12 days of Christmas we had 24 days of Christmas with one story time book each day!!
It was more of fun selecting the favourite books and then using those old magazines to wrap them.
This year Santa was more generous as Bro-sis duo will be sharing them.
This is first Christmas in our own home so got a new tree as promised, we are only one day shy of Christmas so kids are still waiting to see how good they have been this year and what Santa is going to bless them.
A letter to dear Santa with our wish list(it is hidden) can't disclose it..Shhh! Santa is reading… Aayan asked me, Mumma what do you think? How I have been this year- is it like mostly really super good!  For mumma you are extra special super good with a Star *.
Christmas "Thank You" note is already placed under the tree.
Our Christmas tree all decorated to brighten up our day and can you spot the"Santa STOP here"
At the last stop of this blog train, we will be visiting the host, Danessa Foo at Prayerfull Mum. Christmas is a time for families to gather and create new memories to hold dear to their hearts. Read on to find what Christmas really means to this Christian convert who came from a Muslim family.