Sometime back there were only few brands in the market for baby wipes, so as a parent we never had much choice while selecting them but nowadays market is flooded with many baby wipes and still difficult to select them unless you have tried them.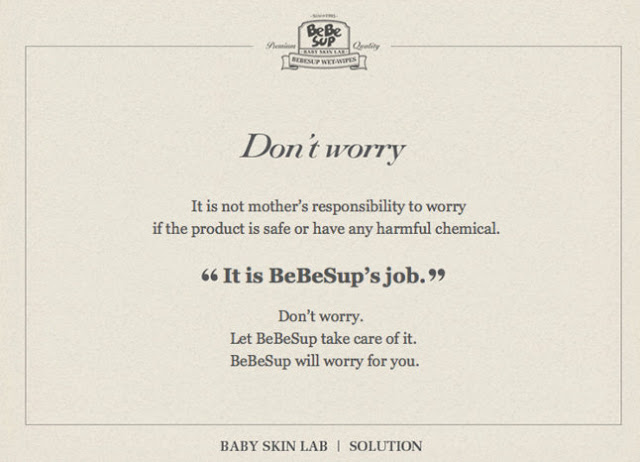 Recently saw BeBeSup on few of the websites like Q0010, Lazada etc where you can get a sample for almost free to try before buying a bigger pack which I thought is quite good then buying a big pack and not liking it.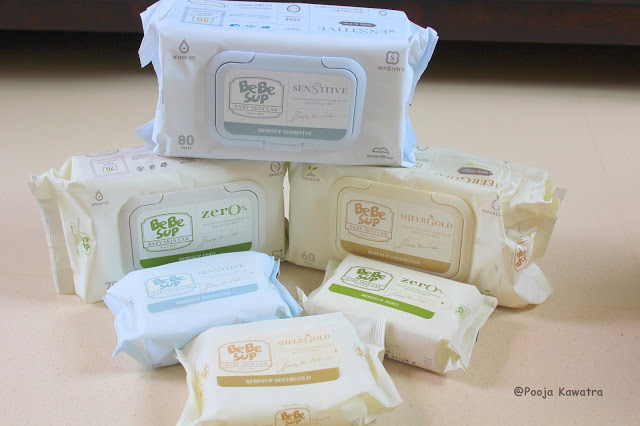 They comes in two size – Travel and Cap. I got my hands on these wipes to use it for my family and will be reviewing them.
Whenever you are selecting the wipes do look out for these ingredients which are commonly found in many baby wipes – Paraben,  Methylisothiazolinone(MIT), Phenoxyethanol and many more harmful ingredients.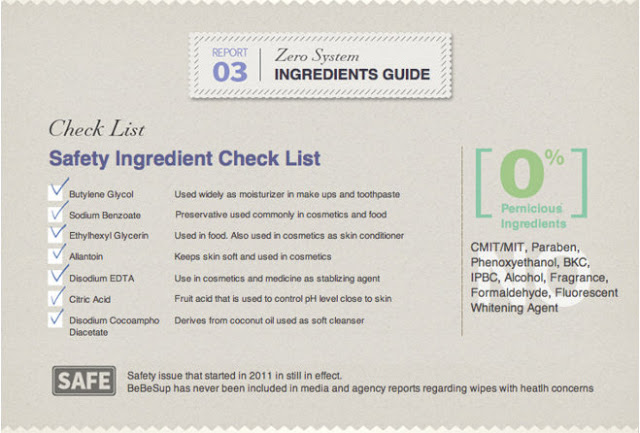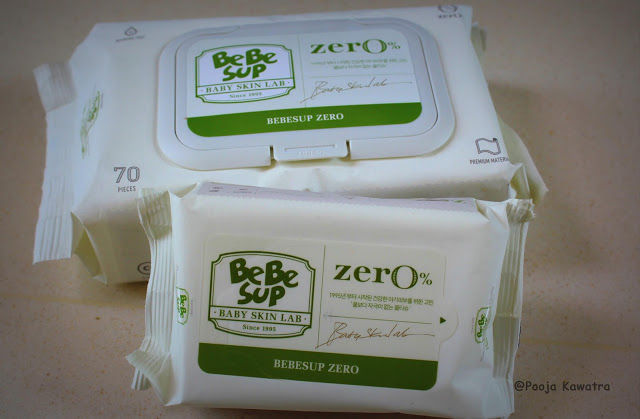 BeBeSup Zero is for general usage which can be used for everyone in the family including newborn.
 It is perfect for kids to take with them for their school lunch, picnic. Travel pack is quite handy and smaller than a pencil case. BeBeSup Zero wipes are quite wet and with a good quality material which is not harsh on the skin.
If you read the ingredients on it, you will notice it has black food extracts from Black bean, Grape and Blueberry making it totally natural. These extracts have the abilities like anti-inflammatory, skin stabiliser, help elasticity, re-generation and skin nutrition.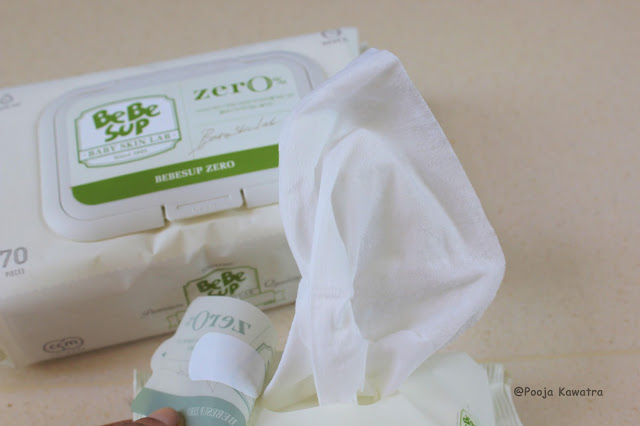 BeBeSup zero cap has got 70sheets /pack @ $3.90 and their travel pack has 20 sheets /pack @$1.50. They have got a thickness of 55gsm.
BebeSup Sensitive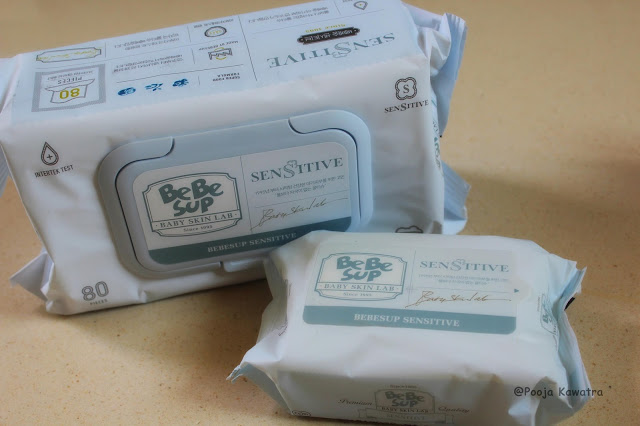 BeBeSup Sensitive as the name suggests is for sensitive skin and normal care for newborn. It was awarded as "Best baby wipes chosen by the consumers" in 2014 Customer Satisfaction grand prize. These wipes have premium embossing which I personally like over the normal wipes and have got the super food extracts from Almond, Orange and Blueberry which has anti-inflammatory, skin regeneration, skin vitalisation and active skin abilities.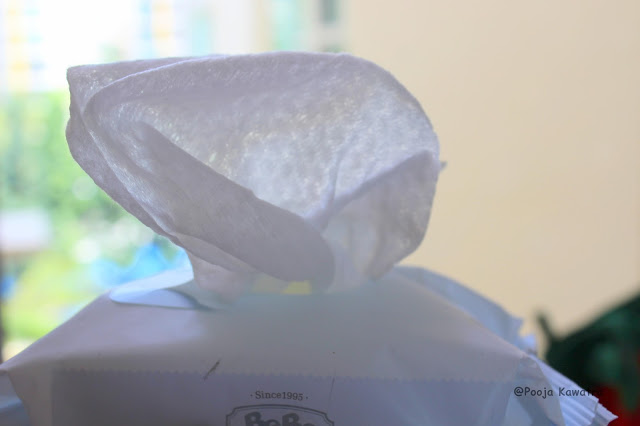 These wipes comes in a travel size: 20 sheets/pack @$1.90 and Cap size: 80 sheets/pack @$5.90. They are embossed and thicker than the Zero range around 65 gsm.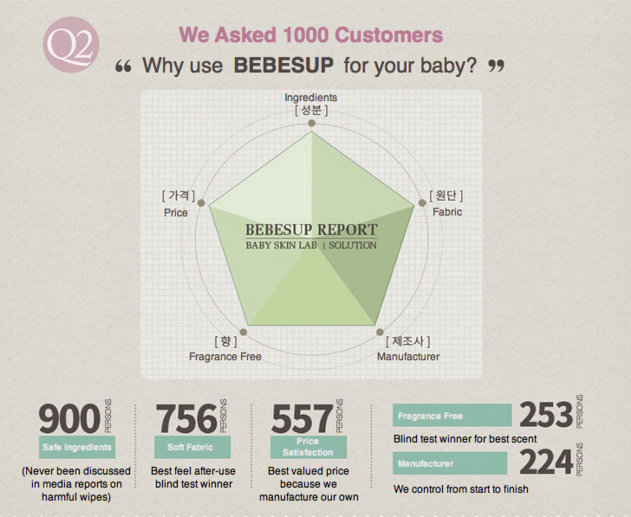 BeBeSup Sheer Gold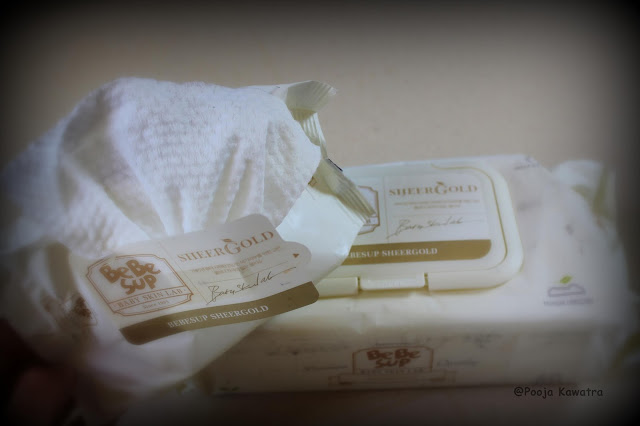 BeBeSup Sheer Gold wipes are the premium and biodegradable wipes that is made with 100% premium rayon fabric that hold extra moisture for soft and moist feeling. These wipes have got the gold food extracts from Gold Honey, Gold Kiwi and Gold Caviar with an ability to restore skin nutrition, skin reform, help elasticity and moisture skin.
They have got 100% rayon premium embossing and very rich in texture. Totally adore this range for kids as well as for myself.I use it to remove makeup too without leaving my skin dry and is perfect for you and your family.
Sheer gold wipes are priced @ $2.50 for travel: 20 sheets/pack and Cap at $5.90 for 60 sheets /pack. These are thickest wipes in the range with 75 gsm.
Thanks to BeBeSup for giving their premium Sheer Gold baby wipes(travel pack) to our lucky readers.
(function(d, s, id) { var js, fjs = d.getElementsByTagName(s)[0]; if (d.getElementById(id)) return; js = d.createElement(s); js.id = id; js.src = "//connect.facebook.net/en_US/sdk.js#xfbml=1&version=v2.3"; fjs.parentNode.insertBefore(js, fjs);}(document, 'script', 'facebook-jssdk'));
Giveaway #7BeBeSup Baby wipesSometime back there were only few brands in the market for baby wipes, so as a parent we…
Posted by Mums&Babies on Tuesday, December 29, 2015