When I got to know about this new product, I thought of reviewing it and sharing my experience using them. Probably you may not be able to make out from the packaging unless you open and use them.
When I received the products for review all the related information about the product was in a USB drive and I was already impressed that when they said no to paper, they really mean it.
NooTrees® Cleansing Treatment Wipes with Eco-Dot© Technology, a range of three textured
wipes with special biodegradable exfoliating dots:
Aqua Skin© moisturising wipes with added hyaluronic acid, Vitamins A & E and Omega 3 & 6
Spa Skin© with added essential oils for relaxation
Age Impact© anti-ageing wipes with added Q10, peptides and antioxidants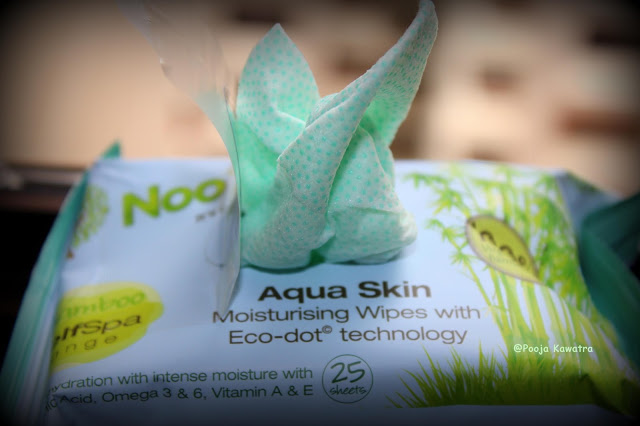 These wipes has got a little texture in the form of dots which gives a bit of scrub when cleaning or removing your makeup.
These travel and pocket wipes are from the same range of Bamboo Hands Face wipes which I felt are very handy while going out with kids or for their school or lunch-time.