Eczema or dry skin is becoming quite common these days and especially with the recent haze making it worse. I have noticed that kids skin turns out to be quite dry than usual and my hands are worst affected. Other day I was reading about Four Cow Farm on the internet and their products seems really interesting though I don't always indulge myself in organic products.
So, what is so fascinating about Four cow farm that made me try their products?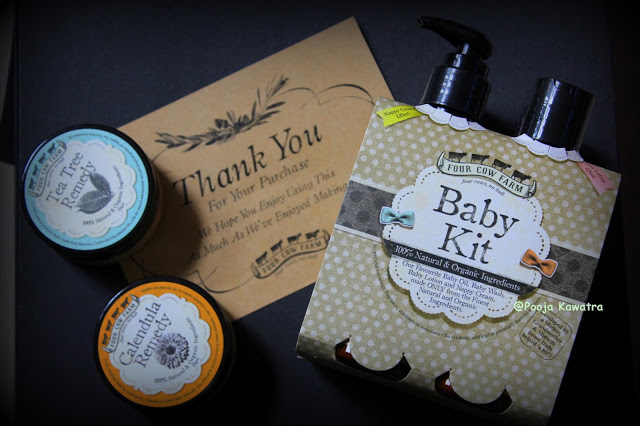 Four cow farm was started by a Midwife, Mum & Grandmother who wanted to make creams and balms that were as good and natural as possible for her two little grandchildren (one of whom was born with eczema). Today, their products are so popular that the whole family including dads is committed to providing the best handcrafted natural skincare products from their farm in Queensland. I am a big fan of home remedies or products which can be used straight from my kitchen.
Four cow farm uses the best and most nourishing and effective natural ingredients, you won't find palm or coconut oil or their derivatives as the main ingredients in their products as they are not as effective, soothing and beneficial as the pure cold-pressed olive, macadamia, sweet almond and sunflower seed oils which contain the natural vitamins. 
I took this photo from the baby kit I have received from them which has a little note for all the parents.They have listed on the pack itself that it does not contain parabens, synthetic detergents, phthalates, propylene glycol etc.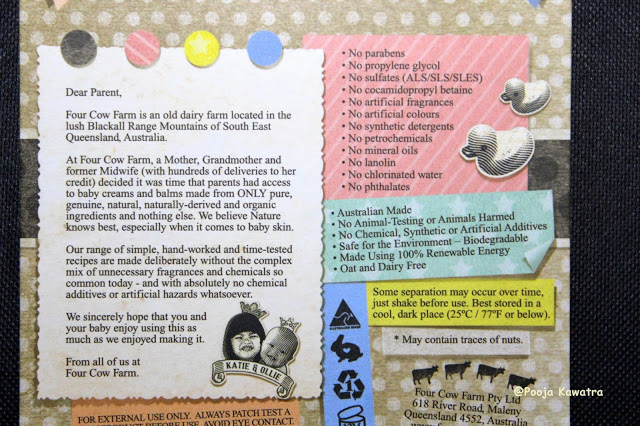 All the products are prepared in the best possible way -which means selecting not just the right essential oils and fragrances but also top-quality carrier oils, preservatives and emollients.
You will receive all your products with necessary information about the products. I was going through all the information provided along the products and it is amazing how in-depth information they have for each product sold by them in the market. Each piece of information not just provides you with one or two liner but the whole set of uses beyond the usual one.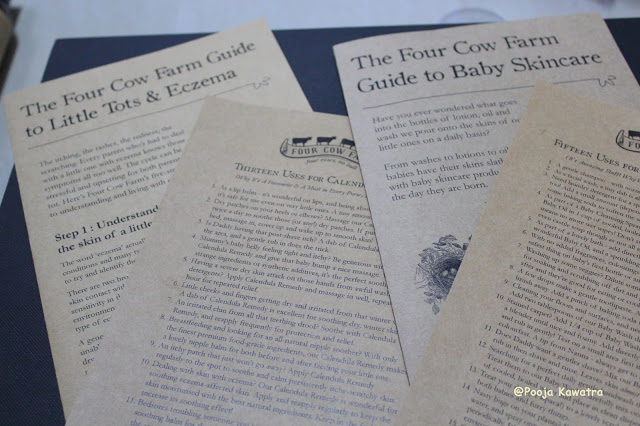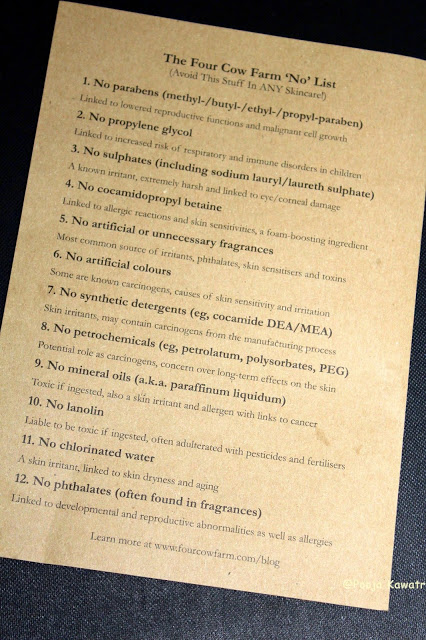 Here are the products and their super rich balms which I have opened to show their natural texture and colour.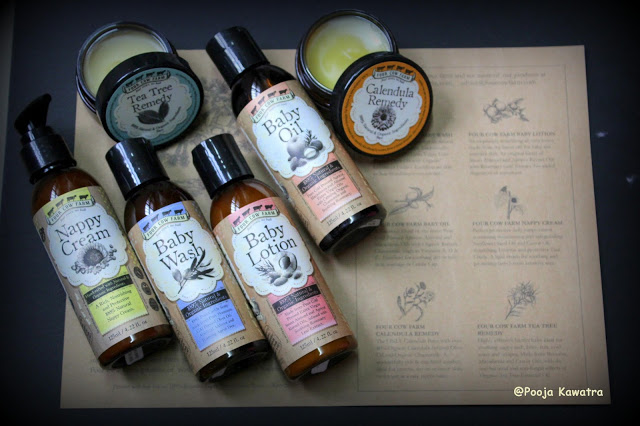 Baby wash : The only traditionally handcrafted 100% extra virgin cold-pressed pure olive oil liquid castile soap. The purest natural hair & body wash available, perfect for baby skin or adults with fine, dry or sensitive skin. Wonderful on face, body or hair. No Foaming additives, fragrances or preservatives.
You can use this safely on your babies skin or hair wash, I even like to use it for myself to have that extra softness. You can also use it as a face wash and it won't leave your skin tight and dry.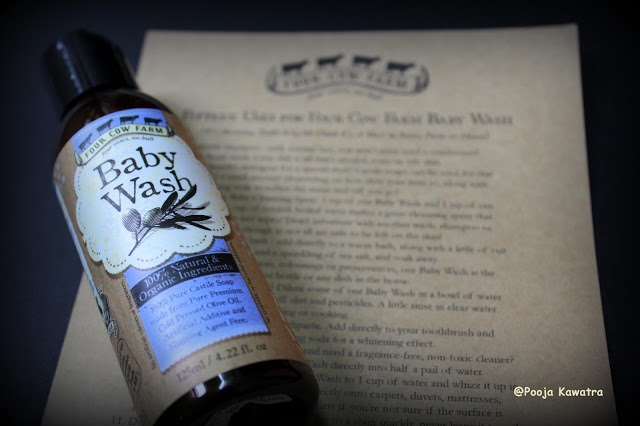 Baby Lotion:
 An exquisite blend of the finest top quality oils(sweet almond and apricot kernel) for baby, fine & sensitive skins. Most expensive 100% natural preservative, and highest quality olive derived emulsifier. I have used the baby lotion on both my baby's skin and mine too, it is quite gentle on the skin and can be used in hot weather as well. Since it is too light and get gently absorbed by the skin leaving it oil free and soft.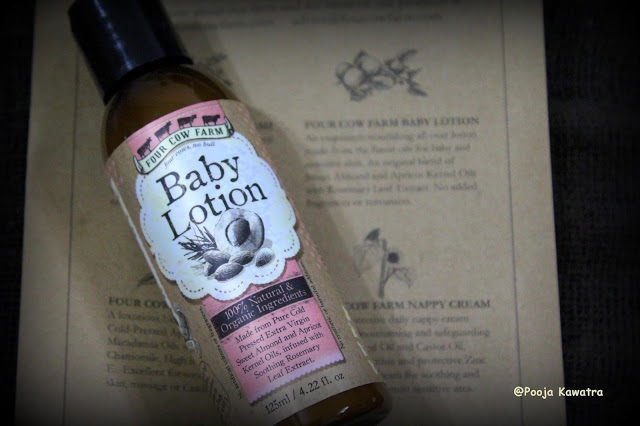 Baby Oil : Baby oil is an original blend of the richest extra virgin cold pressed oils(Macadamia, sweet almond, apricot kernel). Oil is quite light in the texture and it goes really well for baby massage.I gently massage my baby girl legs with this oil before putting her to sleep and she finds it very relaxing.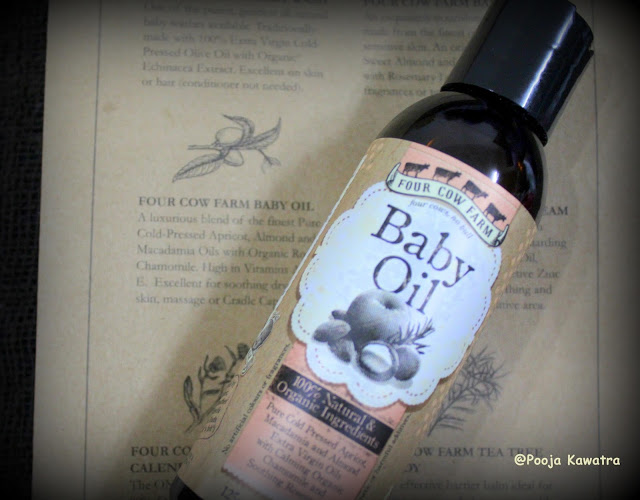 Nappy Cream : Gentlest daily use protective cream using extra virgin cold pressed sun flower seeds and castor oil. I find it really thick to do its work properly by creating a barrier and protecting baby's sensitive areas. It does wonders for healing the rashes too and good to use specially at night with diapers.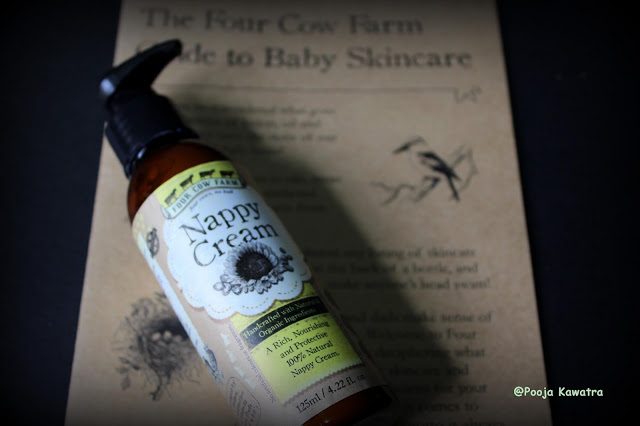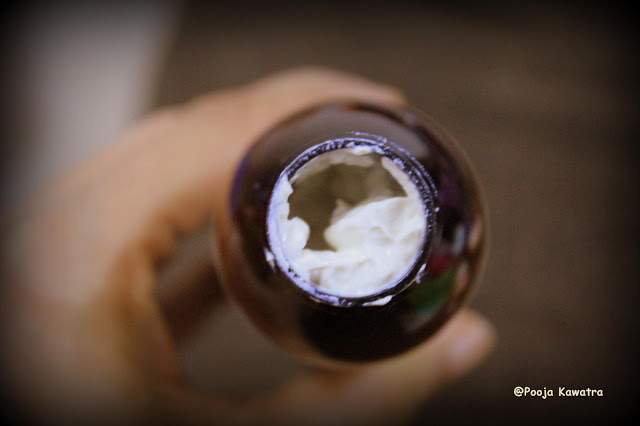 Calendula Remedy : The only hand-infused calendula balm made from over 80% organic calendula Infused extra virgin cold-pressed olive oil.Perfect for Eczema & Dry skin & lips, safe for use on dry lips & nursing nipples. You can even place in refrigerator for more relief. This is so heavenly trust me as I have got itchy and dry hands, I keep in the refrigerator and apply whenever it starts feeling itchy.
My little girl wants to be a model for this balm so she was testing it along with me and she find it too soft and creamy(that is a 2-year-old term). It means that is nice to cover her hands and perfectly get blended into skin.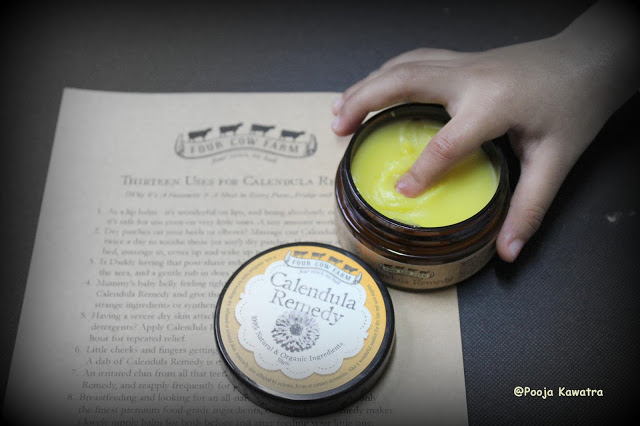 Tea Tree remedy : Original blend of the richest extra virgin cold-pressed oils (Macadamia, sweet almond, apricot kernel). Gentle & perfect for dry skin due to nappy rash, mosquito bites even cuts and bruises. Overall I can say it is one solution which acts as an emergency balm for your little ones.  I find it very effective for those small cuts and bruises they get it while playing in the playground or sometime by cycling etc. They will start pretending to apply something to their so called wounds. This balm comes very handy as fits perfectly into a small bag as well and top most it is natural.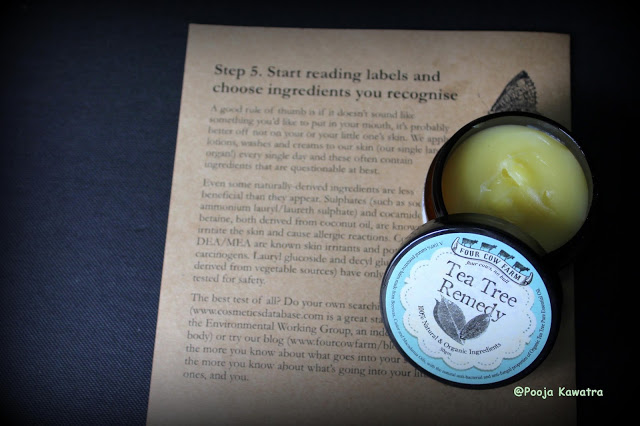 Overall I find all the above products are quite gentle on both my little one and myself without leaving it dry. All the products have the required information before using them and if you want to read more about their products and approach, you can go to their website and read about each product.
You can buy their products online as well and they have offered a 10% discount for our readers using the promo code : FCFMUMS. 
Thanks to Four cow farm for this lovely giveaway to kick start the festive season with these gorgeous gift sets.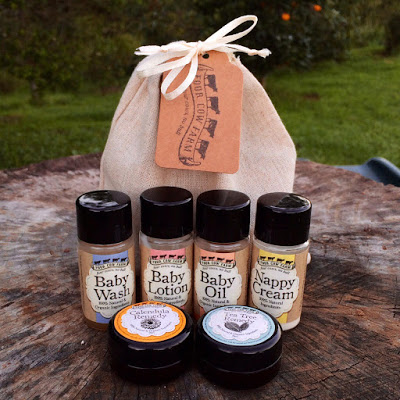 (function(d, s, id) { var js, fjs = d.getElementsByTagName(s)[0]; if (d.getElementById(id)) return; js = d.createElement(s); js.id = id; js.src = "//connect.facebook.net/en_US/sdk.js#xfbml=1&version=v2.3"; fjs.parentNode.insertBefore(js, fjs);}(document, 'script', 'facebook-jssdk'));
{Mums&babies review & giveaway- Four cow farm }Eczema or dry skin is becoming quite common these days and specially…
Posted by Mums&Babies on Thursday, November 19, 2015