Spring maternity is a well known maternity brand in Singapore and who doesn't love their maternity and babies clothing range. I find their maternity dresses quite soft and comfortable just as you want them. Last time when I visited their showroom and was totally lost with the choices they have in the baby/kids section.
Recently I was checking their new products and came across this gorgeous " Personalized Keepsake box" just perfect for your little one.
To me it looks like a little treasure box for keeping my sweet beautiful memories which I will pass to my kids when they grow up or you can just use them to keep the trinkets. I have clicked few photos of this gorgeous box which you might miss when at the Showroom.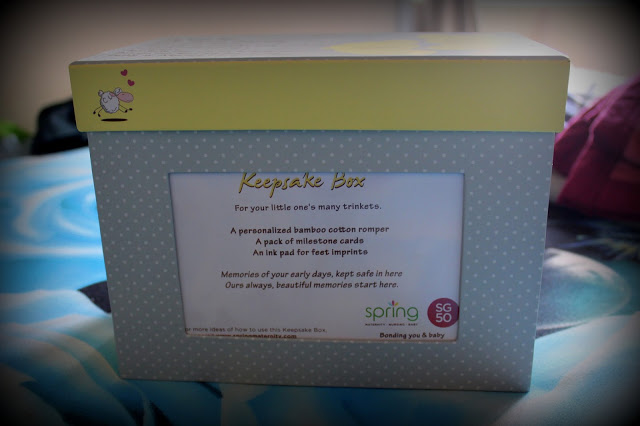 Isn't this sweet like a letter to your kids with wishes on the box for them.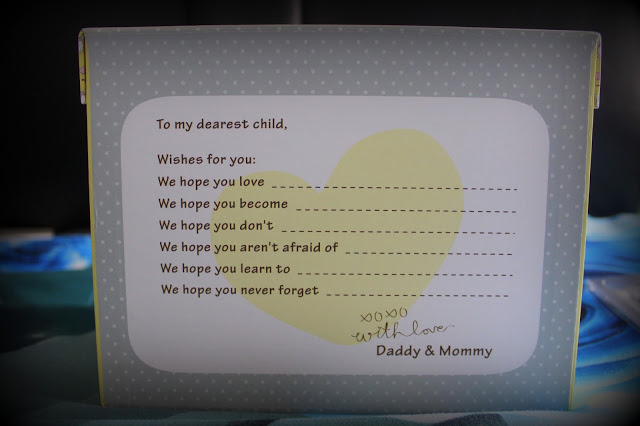 We love taking baby feet and hands imprints and I am sure everyone would have done their best to capture them. You can do that on this Keepsake box as well!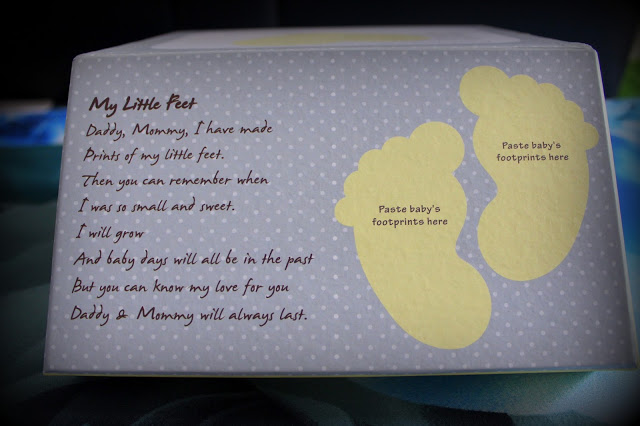 You can even write down Birthdate, Time, Weight, length and Birthplace.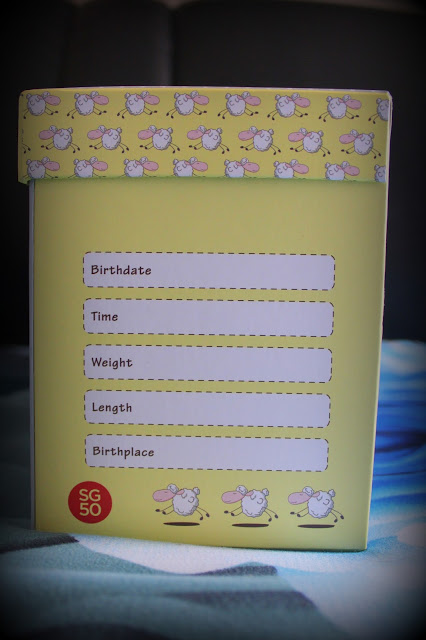 A sneak peek inside the box to see what else you get with this beautiful box.
A bamboo cotton romper 0-3 months goes perfectly with SG50 theme.
A special ink pad
A pack of milestone cards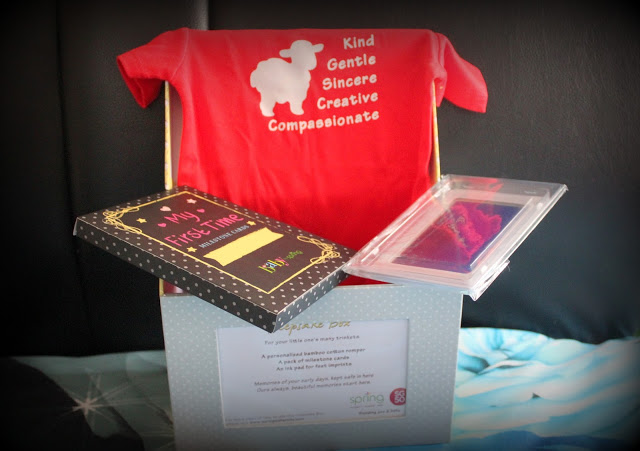 A close look at these lovely milestone cards.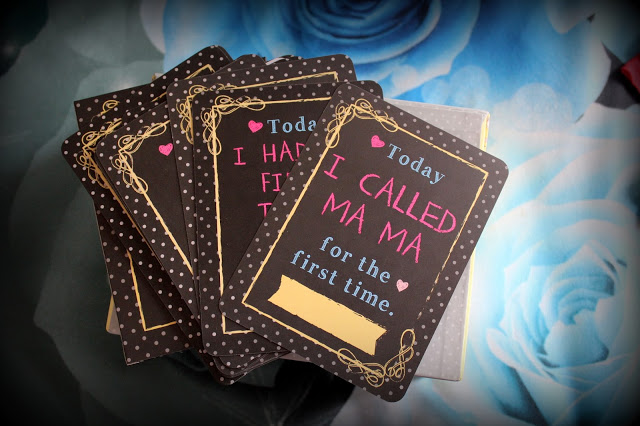 I think they are simply perfect for your little one or you can gift them to any newborn to create memories with this keepsake box.
Thanks to Spring Maternity for sharing this lovely Keepsake box with us.
We have something special for our gorgeous babies !!
We will giving away the Keepsake box to our lucky winners
(function(d, s, id) { var js, fjs = d.getElementsByTagName(s)[0]; if (d.getElementById(id)) return; js = d.createElement(s); js.id = id; js.src = "//connect.facebook.net/en_US/sdk.js#xfbml=1&version=v2.3"; fjs.parentNode.insertBefore(js, fjs);}(document, 'script', 'facebook-jssdk'));