Stir-fry garlicky mushroom is my another recipe with mushroom and it seems like I am loving mushrooms these days. Why not?? Mushrooms are full of nutrients and can help the body to fight with many diseases. Surely you don't want to skip this important food which gives you taste the and health!! Perfect combination!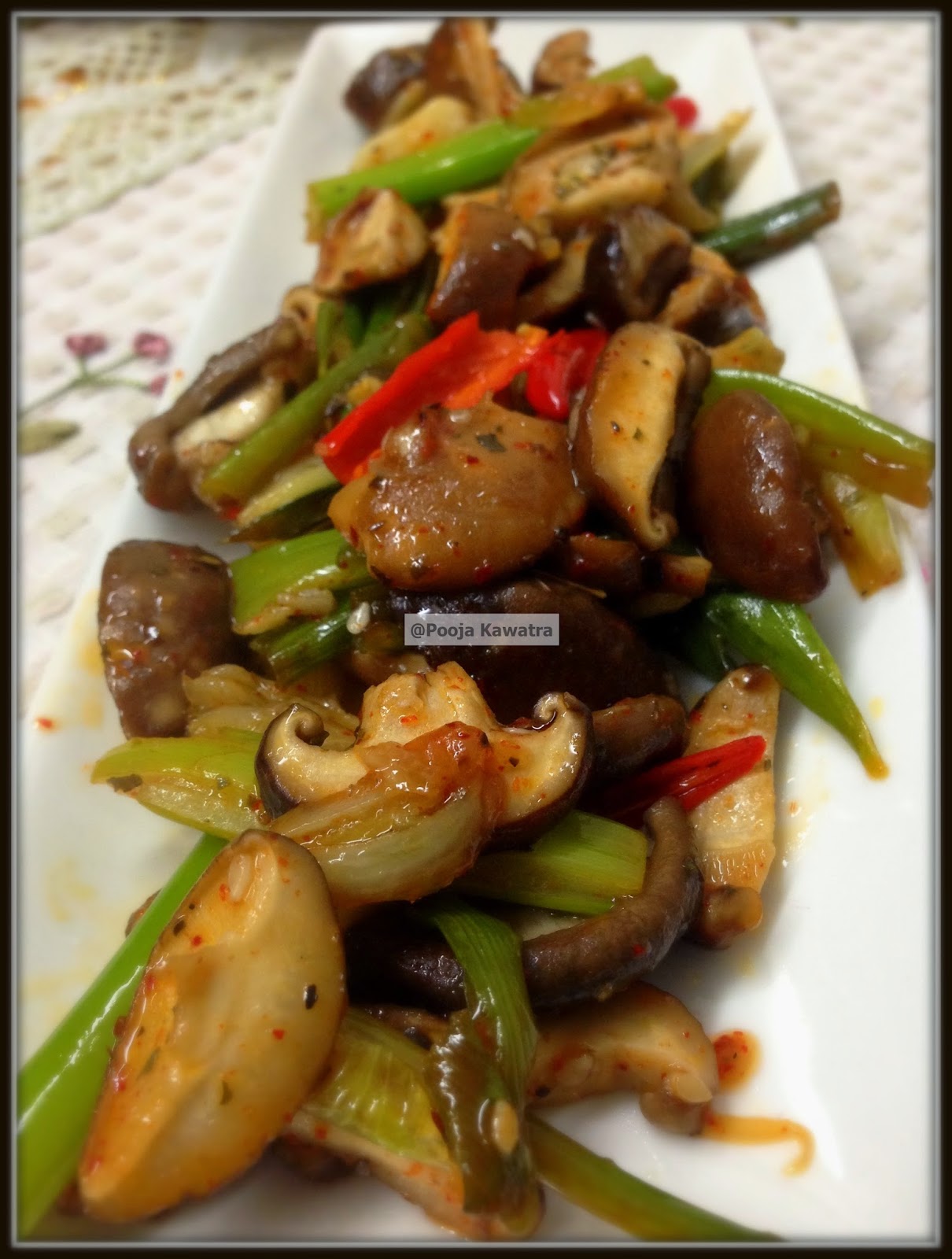 Stir-fry garlicky mushroom
Serves -2
Ingredients
Shiitake mushrooms-10(sliced)
Garlic-3-4 pod
Green onion/Scallion- 1
Red Chilli-2 (Cut)
Salt
Red chilli powder
Sugar- 2 tsp
Method
In a pan heat oil add garlic, green onion and saute for 2 minutes.
Soak mushrooms in hot water for 5 minutes and dry out on a kitchen towel.
Add mushrooms and red chilli to it and stir well.
Mix red chilli powder and sugar well add it to mushrooms.
Lastly, add salt.