My little gal is not a big pasta fan as such but she loves to try, so I keep trying few different shape pasta for my little one- star, alphabets, Penne, Fusilli, spiral etc and with a variety of base so she won't get bored easily.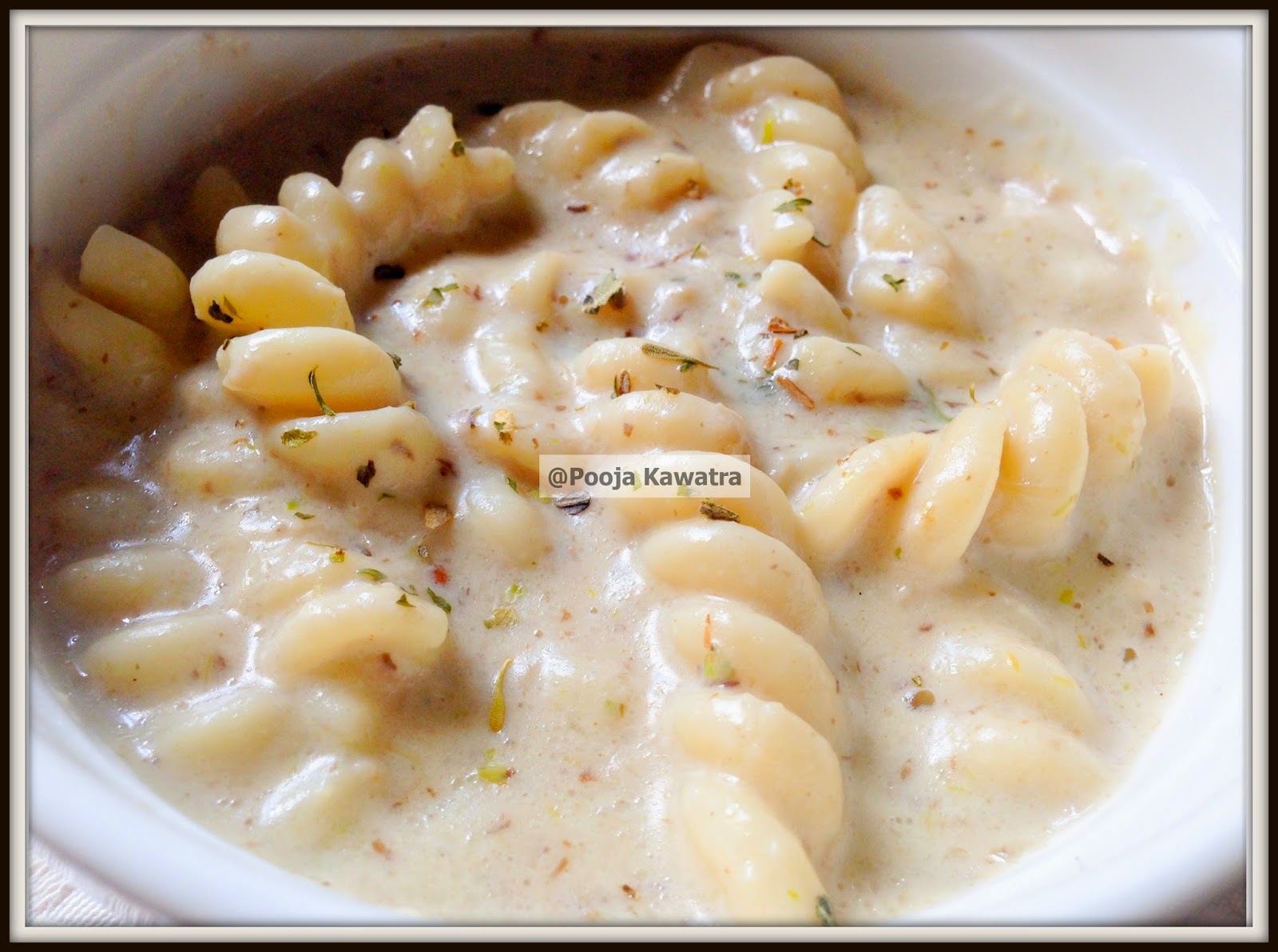 Everyday thinking about a different yet interesting healthy food for babies/kids is not easy sometimes.
This time the sauce I have prepared is cream style roasted mushroom as pasta base.
It is so creamy with the perfect mushroom flavour that you can even eat it as a side dish if not adding to pasta or slightly thin it milk or water to make mushroom soup.
** 10 Months onwards ( Check for allergy to mushrooms)
Ingredients


Spring onion/Red Onion- 1 small
Garlic- 3-4 pods
Mushroom(any)- 5-6 chopped
Butter- 2 tbsp
Full cream Milk- 1/4 cup – 1 cup
Plain flour- 1 tbsp
Pasta ( any shape)- handful
Salt(optional)
Herb
Method
1. In a pan heat butter and saute garlic for a minute. Now add onion and roast till slightly brown in colour.
2. Add mushroom to it and stir for 5-6 minutes. It will leave lot of water also so let it dry up.
3. Add flour and roast with mushroom before adding milk to it.
4. Once it is bit cooked add milk and mix gently so that no lumps are formed.
5. It will start getting thicker, cook on low flame for 5-7 minutes. If necessary add milk or water to it.
6. Gently blend it to get a smooth base for pasta.
7. Boil Pasta separately according to instructions.
8. Add pasta to the sauce and garnish with dry herbs.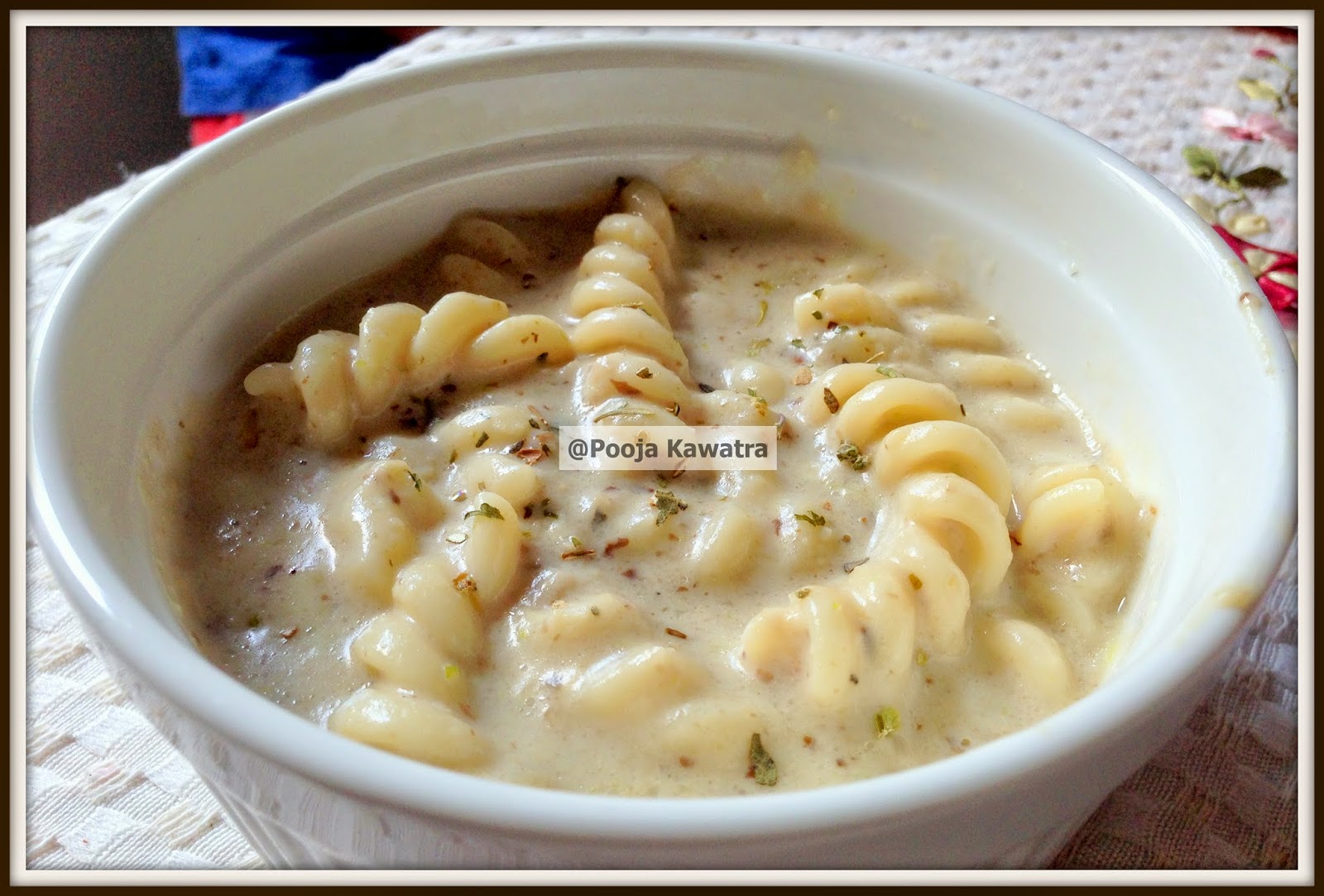 **Base remain same for serving to family members just need to add salt for them. You can garnish and serve along with roasted bread.