The festival feel is still on and those childhood memories of Diwali are still fresh in my mind. When we used to wait outside the kitchen to see what special menu is there for Diwali this time. Though living outside India, you miss the feel of change in weather, exchanging Diwali gifts or last-minute selection of Diwali dress. Every year I try to prepare one festive sweet at home for Diwali and this time it is Beetroot Kalakand. Initially, I thought of preparing just kalakand but then I want to add some colour to this sweet and Beetroot was the perfect option.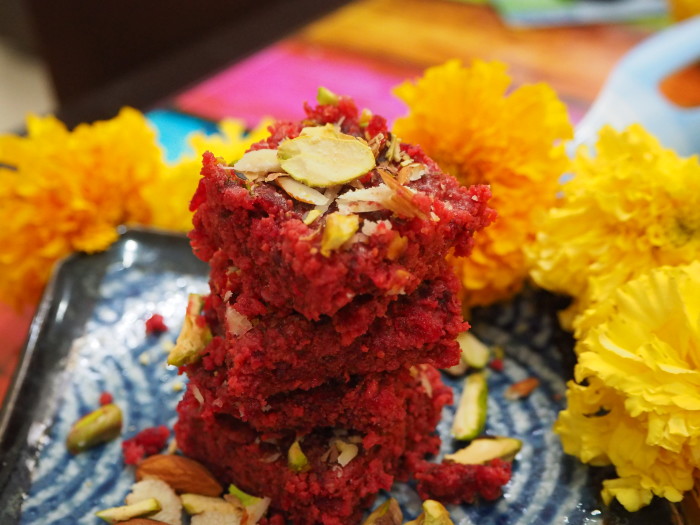 Ingredients:
Beetroot- 2 medium ( Grated)
Khoya/Mawa – 100g
Paneer – 100 g
Milk- 150 ml
Ghee- 3 -4 tbsp
Sugar- 120g or according to taste
Cardamom powder – 1 Tsp
Garnish Almonds and pistachio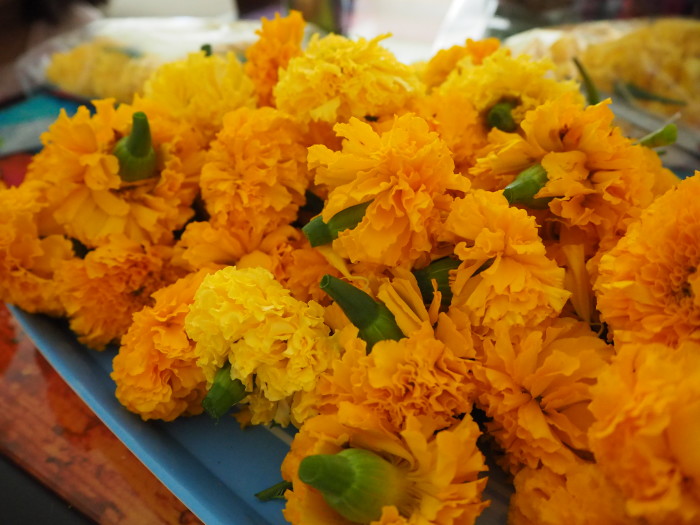 Method:
In a pan take ghee, add grated beetroot and saute it for 5 minutes.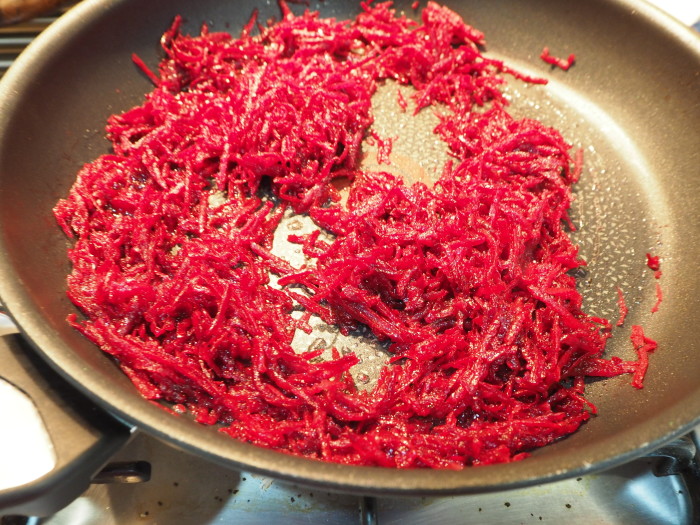 Add milk to it and lower down the heat to simmer well. It will help the beetroot to soften and cook properly without any rawness. Now add sugar, paneer** and khoya to it.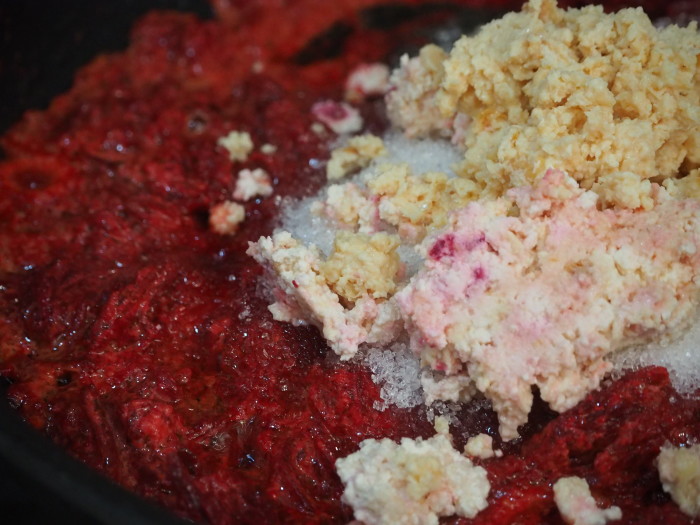 You will see that there is water because we have added sugar to it. Add cardamom powder to it and keep stirring it until it is properly mixed and start leaving the pan side. At this stage, the texture will be something like a dough which is coming together. In a greased tray, pour the mixture evenly.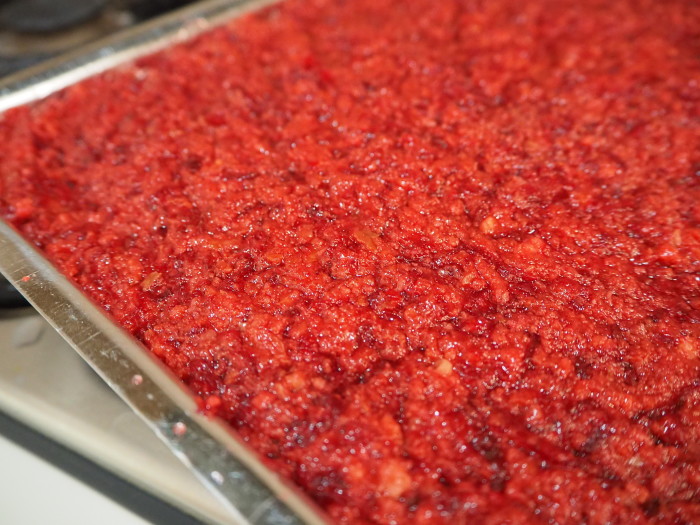 Let it cool down and garnish it with cut almonds and pistachios. Refrigerate it overnight before serving.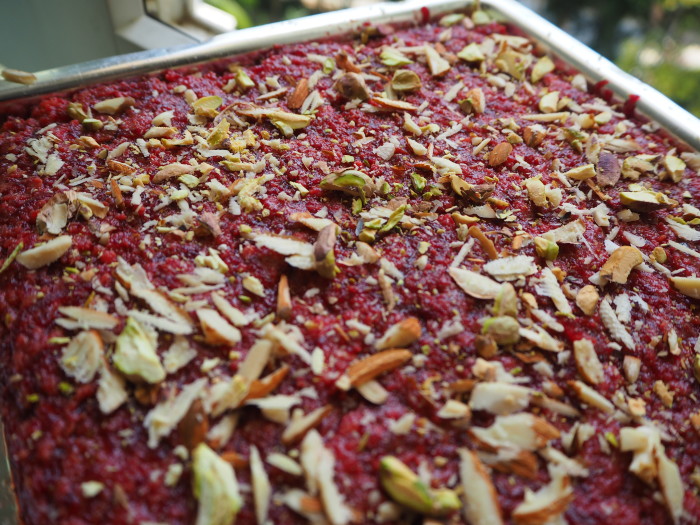 Cut into the square pieces and enjoy!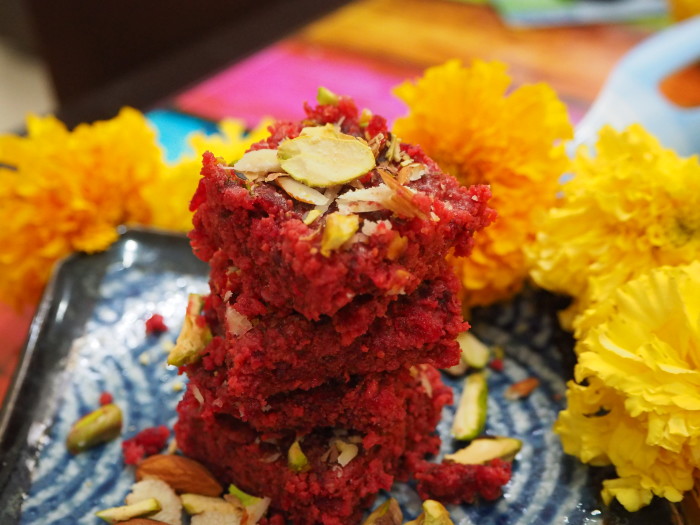 **Fresh Paneer: For making fresh paneer just heat a litre of milk and when it is boiling add 1 lemon juice or vinegar. It will start curdling and take it off from the heat. Now wash it properly to remove any citrus taste and tie it up in a muslin cloth to remove all the excess water. You will have fresh paneer to use for the recipe.
HAPPY DIWALI!