Can you miss the fun when your favourite characters are in town?? Yes, a day with Mister Maker to add more fun to  holiday outing with the kiddos. My kids have been growing up watching him and the Shapes. He always made craft look so simple that my kids will pester me to replicate the crafts at home each time they watched his shows. Does this happen with you?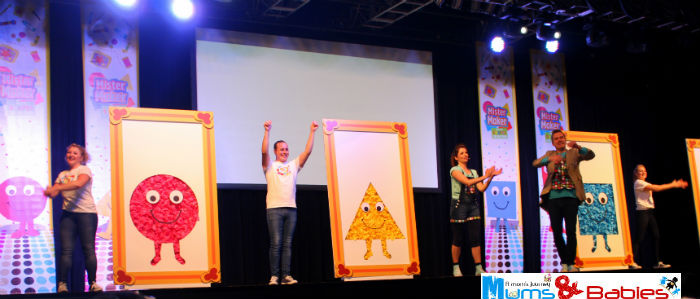 A day with Mister Maker
The much awaited day arrived. We eagerly made our way to D'Marque at Downtown East. We were all given a set of 4 coloured papers for a "special craft". There were huge cheers and loud claps when Mister Maker made his appearance. Oh yes, watching him live with his famous polka dots vest and spiky hair really made the kids go crazy.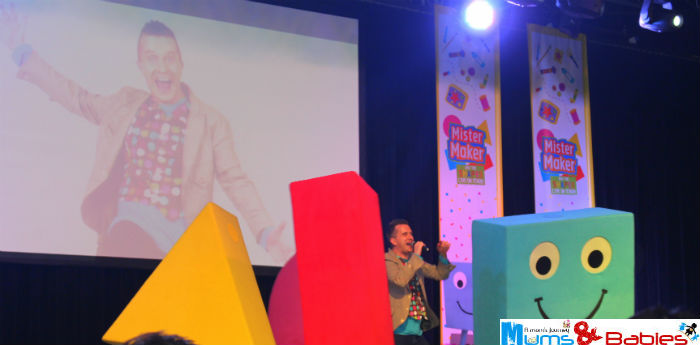 It was not just the kids that went berserk. Grown-ups, including myself, felt really excited watching him live. Even though there were times I used to dread switching on his shows on tv for the kids, watching him live making his craft was something different. He really kept me and the rest of the grown-ups entertained by his wits, that only we could understand.

The first half of the show was really entertaining. Dancing to the craft was one of my personal favourites. The Hokey Pokey version of the craft song was quite entertaining and got the mini makers, as Mister Maker calls the children crowded the front of the stage and religiously followed his instructions.

The second half got even livelier when the Shapes made their appearance. It was really nice to see how mini makers got to play a huge part to bring the Shapes alive. Before the break, mini makers got to crush their colour papers and pass it to the supportive crew as they walked passed the audiences. These crushed papers were used to make life-size shapes (circle, square, triangle and rectangle) within 60 seconds with the help of Tocky. And that was when the Shapes made their appearance.
One mini maker Genevieve and her father had a chance a to come up on stage to help Mister Maker with his art. She even got lucky to choose her participating prize from the Doodle Drawer.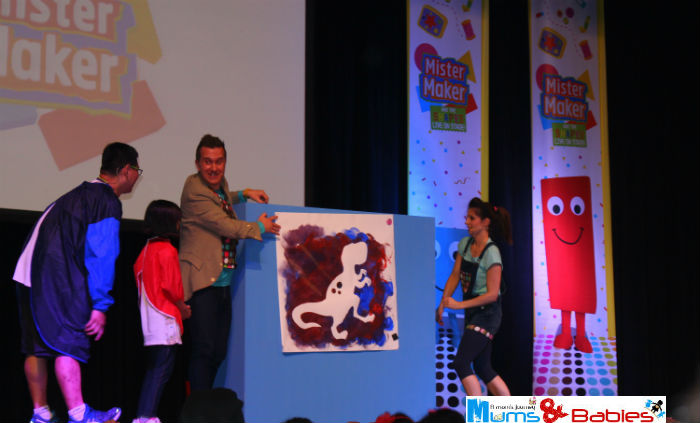 After that, Mister Maker and his Shapes kept everyone entertained with the groovy moves. Mister Maker himself happily showed off his dancing skills towards the end of his show…. Something you don't get to watch on his regular tv episodes. Mini makers and all other with my kids in a nightclub while he grooved on stage.