I really don't go in for many different range of products and prefer to stick to those I am comfortable. As recently my skin has become quite sensitive to the products. I restrict myself buying those products with fragance and which are not natural.Thanks to Herine for letting me know about BSoul bath set range. I knew that when she is recommending, it must be good for me but I was keen to know more about it. She also advised me to go through details on the Meditrina website for more information.
First thing I noticed on the website was "100% eco-friendly" and "100% skin-friendly"
All those who follow Vegan, please note that it is not tested on animals.
Bsoul's motto is to create bio-compatible natural skin & bodycare for users. Completely free from oil derivatives, silicones and plastics- this range of shower products is suitable for all ages including children/babies. Recently there were lot of news about the baby products in market, so was really worried about kids using their baby products with a false claim.
Well ! I learnt that Bsoul products are totally safe on kids, so I think all my body wash, kids wash will be replaced with this one. Bsoul bath set consists of shower bath, shampoo and conditioner.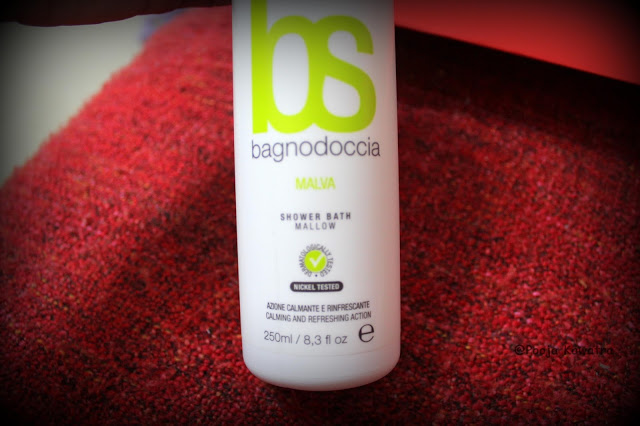 I just took a closer photo to show you all that it is "Nickle tested"


BS Shower Bath
When I opened this shower bath bottle the fragrance was very mild like those gentle products and felt very natural. This is even before I have used the product on my own. I got to know that since all Bsoul products are nickel tested they are totally safe to use on your kids skin as well.
This delicate bath and shower gel takes care of your skin, leaving it soft and velvety. With new generation vegetables surfactans, enriched with hydrogliceric Mallow and plant extracts such as Chamomile, Oats and Calendula, all organically grown, it guarantees thorough cleansing while not disturbing the body's natural water layer. So there will be less moisture loss from our body and that suppleness will be maintained.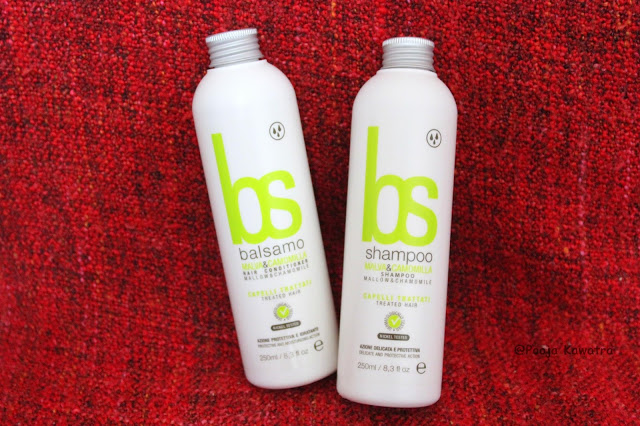 BS Shampoo
Rich in vegetable cleaning agents, vegetable proteins,organic Calendula, mallow and chamomile, this modern shampoo ensures correct hygiene of the scalp, leaving you hair well conditioned, with no static electricity and easy to comb after shampooing. You may notice that it is indicated for dyed and treated hair on the bottle but it is safe to use on all types of hairs.
It doesn't contains:
Petroleum derivates
Silicon
Plastic substances
It was suggested to use the shampoo by diluting with water so that we don't dry out our scalp totally. Unless if you have on hair products or super oily scalp then it's ok to use as it is. I have dry hairs so i think quite good for me.
A conditioning emulsion rich in natural ingredients such as certified organically grown Chamomile, Mallow and Rosemary. It endows special bounce to your hair without weighing it down, at the same time making a targeted protective action. Although indicated for dyed and treated hair, this also can be used on all types of hair.
I have just removed the bottle cap to show that you can squeeze to get the desired amount without wasting or overflowing of the content.
Again like BS Shampoo the conditioner also doesn't contains: