South Korea's Top Animation Character Pororo Makes his Way to Singapore with Southeast Asia's First Pororo Park! First opened five years ago in Seoul, Pororo Park integrates entertainment and educational elements in an indoor playground setting with seven Pororo Parks in South Korea and three in China.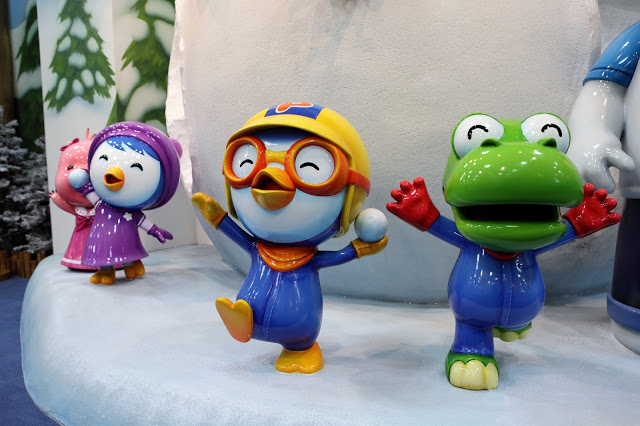 Singapore's largest character-themed indoor edutainment playground Pororo Park opens its doors in November 2015.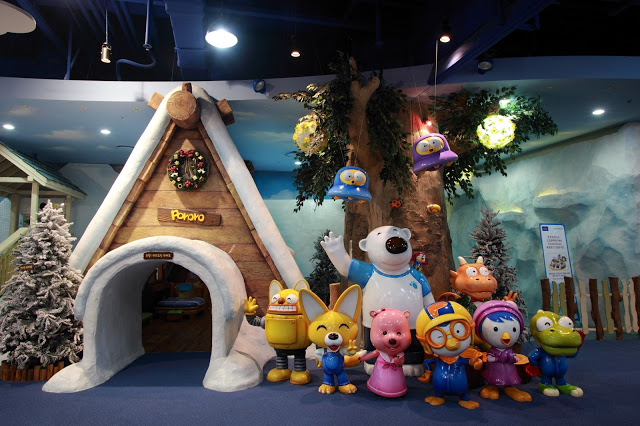 Pororo the Little Penguin will be making its grand arrival to the shores of Singapore on 11th November
with the launch of Pororo Park Singapore. The award-winning animation is broadcasted over 130 countries, including Disney Junior Channel and Okto Channel in Singapore.
Conveniently located in the heart of the city at Marina Square's new retail wing, fans of Pororo can delight in the 11,000 square feet indoor edutainment playground that integrates a theme ride, indoor playground attractions, educational classes and entertaining shows under one roof.Play, Learn and Experience.
Pororo Park Singapore is themed around the animated series that follows the adventurous Pororo
and friends, who often encounter challenges and learn practical and moral lessons through their exciting adventures in Porong Porong Forest.An indoor playground with a difference, Pororo Park Singapore offers attractions that are designed to entertain, exercise and educate children while reinforcing good social skills in a group play environment.
Main Attractions:
Join Pororo the Little Penguin and his beloved friends; Crong the Dinosaur, Eddy the Fox, Petty the Penguin, Loopy the Beaver and Poby the Polar Bear in a delightful exploration journey through the snowy village of Porong Porong Forest.
 Pororo Express: a train ride for kids and the iconic center piece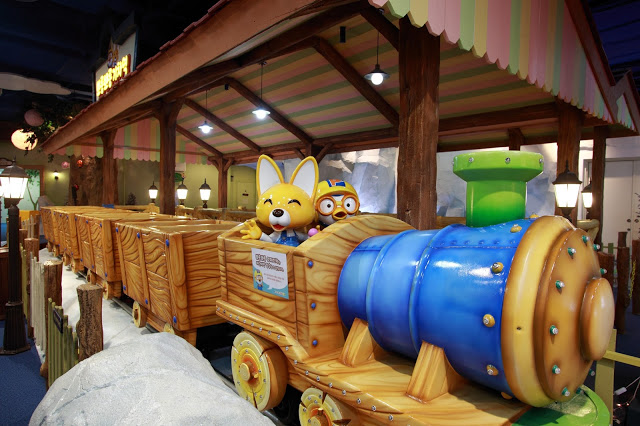  Pororo House: a replica of Pororo's house in the series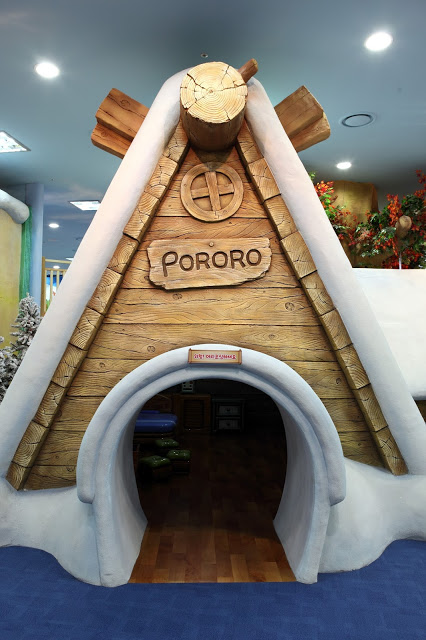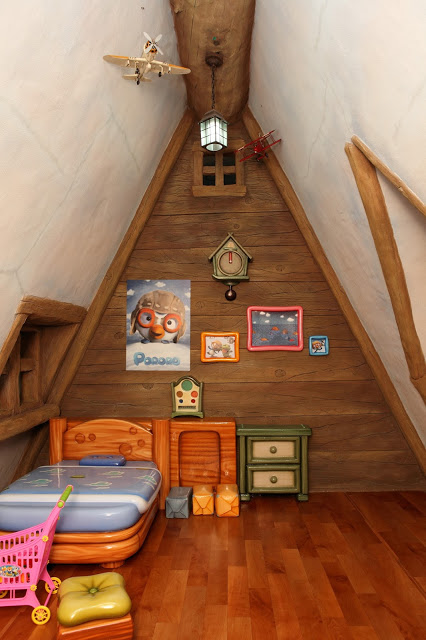  Crong's Backyard: a play area extension to Pororo House
 Shark Ball Pool: an all-time favourite with toddlers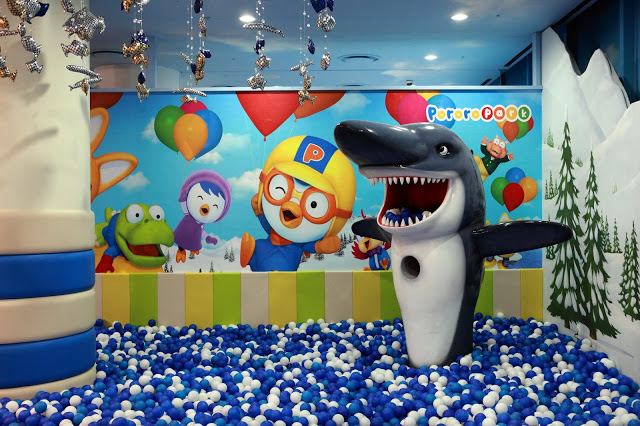  Poby's Jungle Gym: fun play system for active young adventurers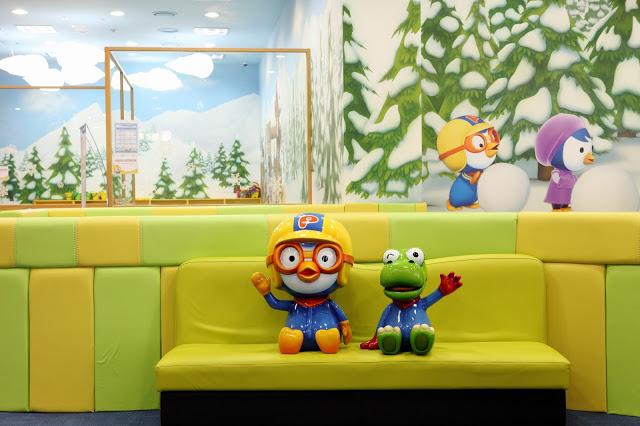  Hinoki Experience: a play area for toddlers filled with Hinoki wood. Hinoki is known to have health and skin benefits.
 Eddy and Petty's Rooms: two classrooms cum party rooms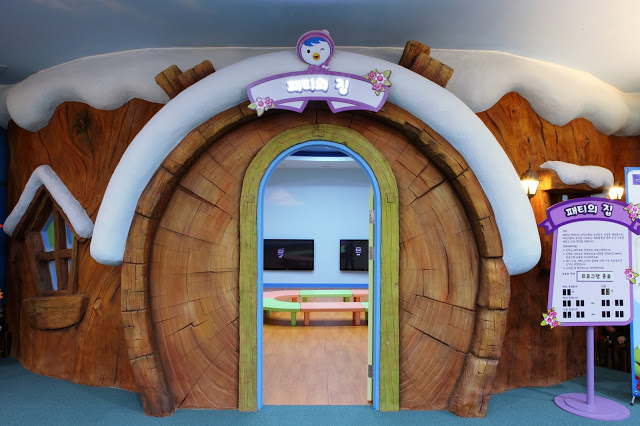  TongTong's Little Theatre: for live shows and performances Loopy's Café The 60-seater Loopy themed café will offer a varied menu for both adults and kids. Free Wi-Fi is available at the café. Outside food and drinks are not allowed except for babies below 1 year.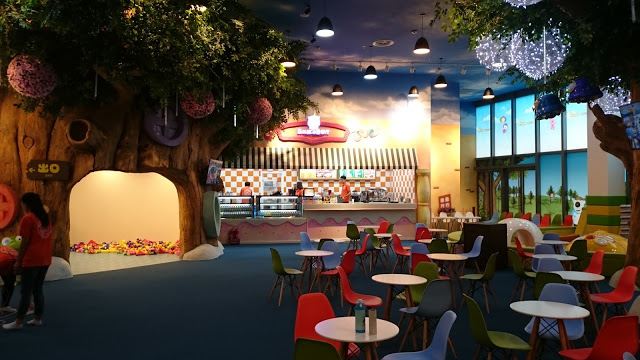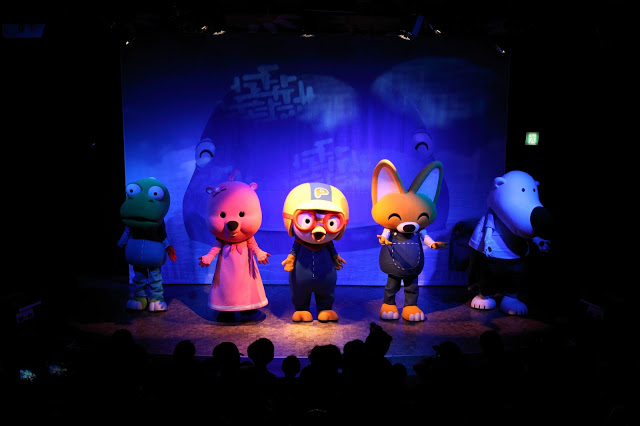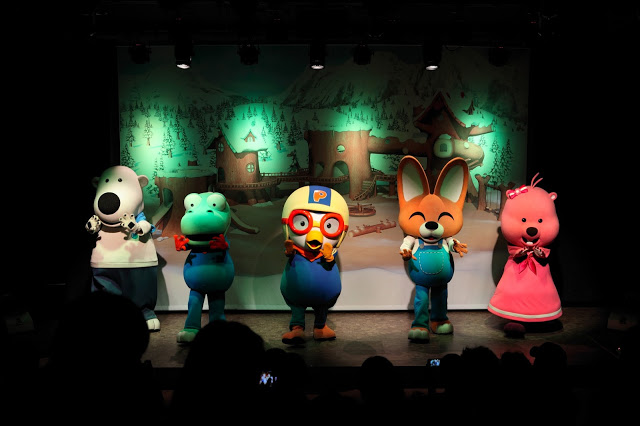 Rody's Toy Store The retail store will house a variety of items ranging from toys, stationery to kid apparels and other souvenir items.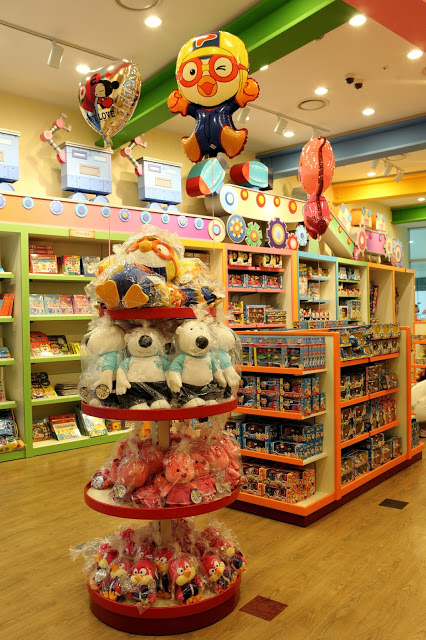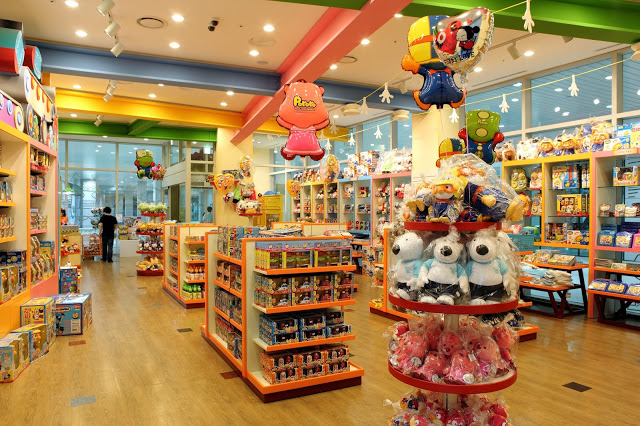 Facilities:
Pororo Park has family-friendly facilities
Children restrooms
Nursing room
Shoe shelf spaces
Designated area for Parking Strollers
Admission Rates: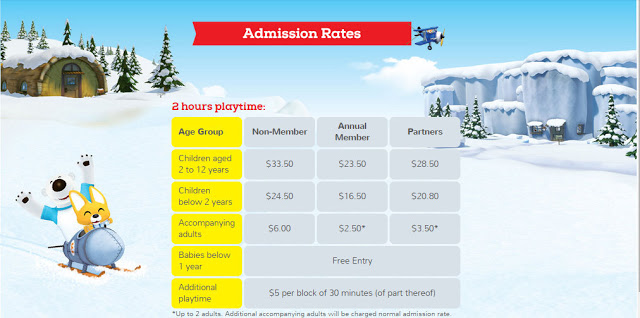 Membership: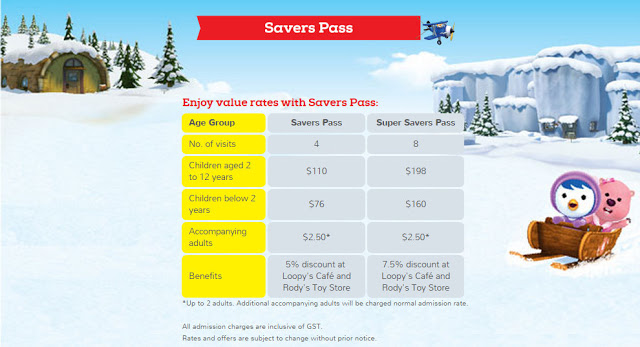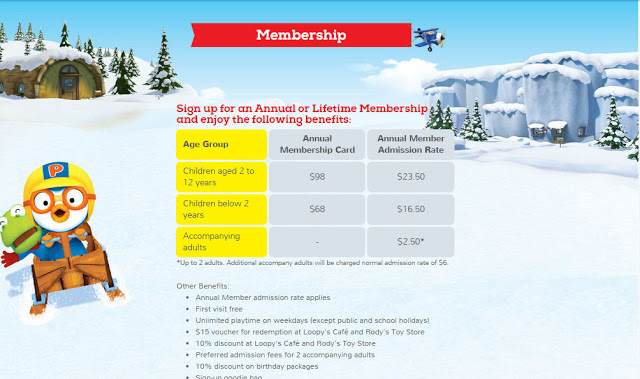 Location: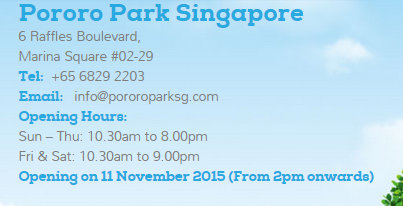 {Media Release}
Pororo Park Singapore