Birdz of Play as its name says is a bird themed playground inside the
Jurong Bird park
which offers both wet and dry playground for kids to have a great day.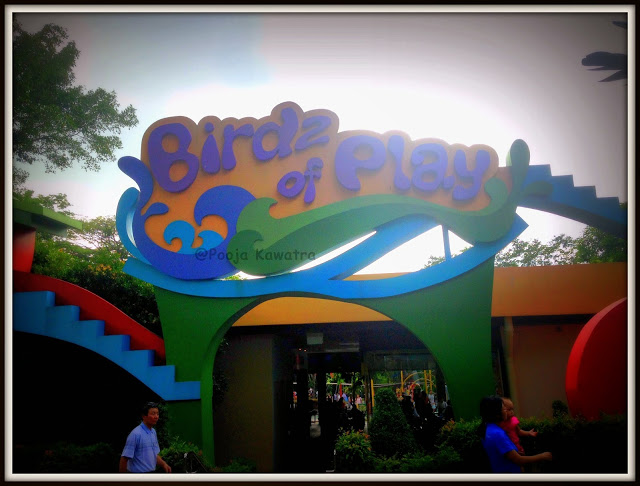 These birds are the main attractions of this water playground with lovely colours to brighten up your day.Water is splashing from all the corners – Bucket, tunnel, slide for kids of all age group.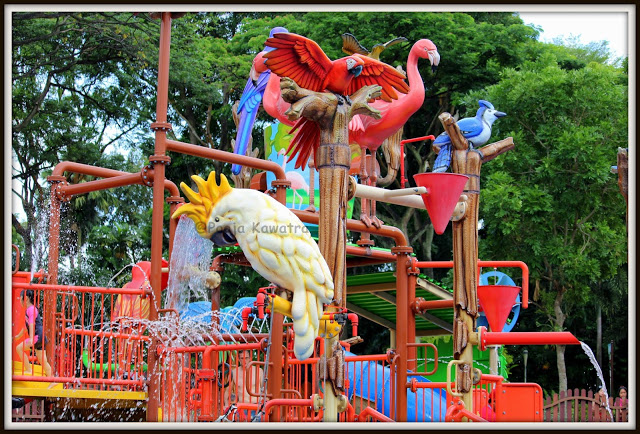 Kids loves this giant tipping bucket for the ultimate soak experience to get fully drenched.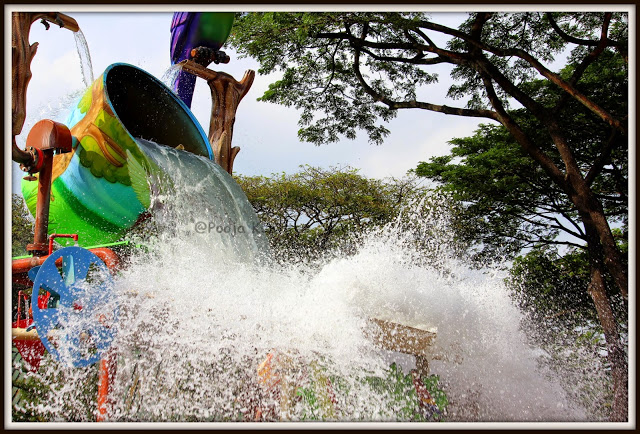 Just look at all the kids sitting down and waiting for the next round.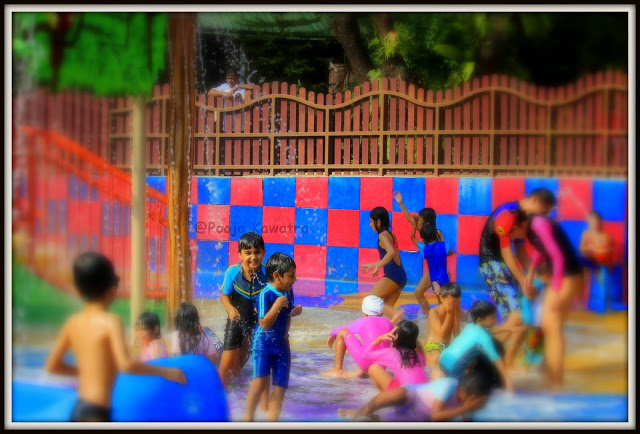 Aayan's favourite was sliding down this water tunnel slide which was filled with water towards the end, so when kids slide down they end up in a big splash.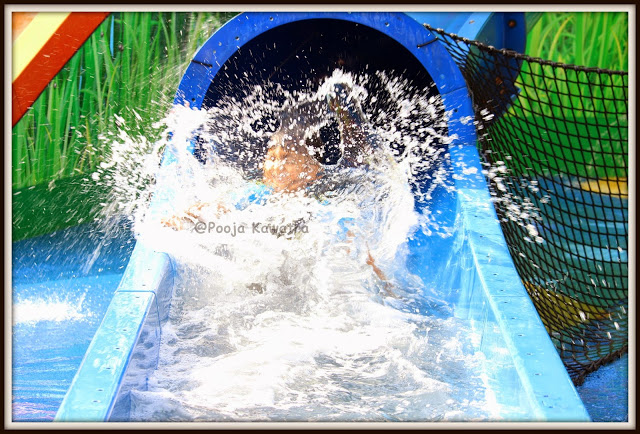 A view from other side of the playground.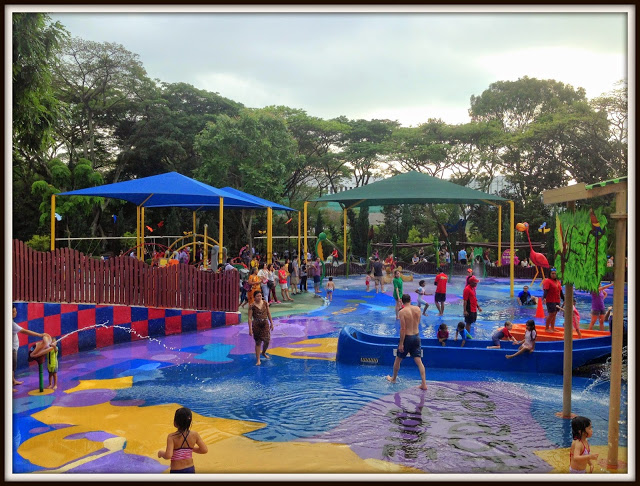 Flamingo wet area is for the babies and toddlers to enjoy in the shallow pool as not too much of water so little one can easily play.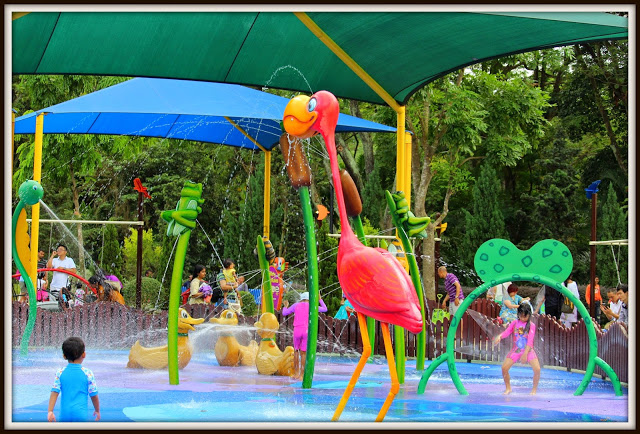 Kaira was so happy to dance in the water actually it was slightly cold when we went in so took her some time .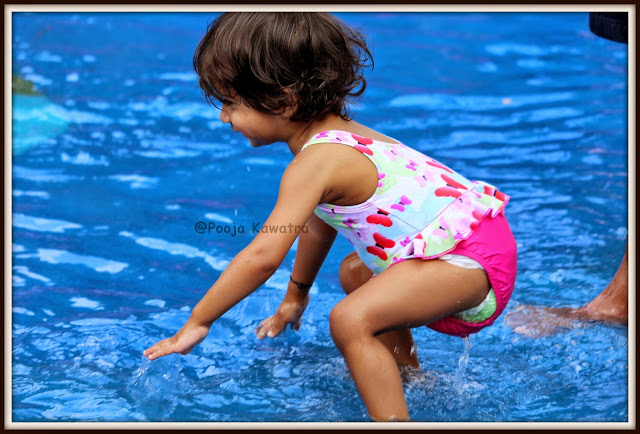 She wants to run in the water and splash the water, so here we go mumma and kaira hand in hand enjoying the water.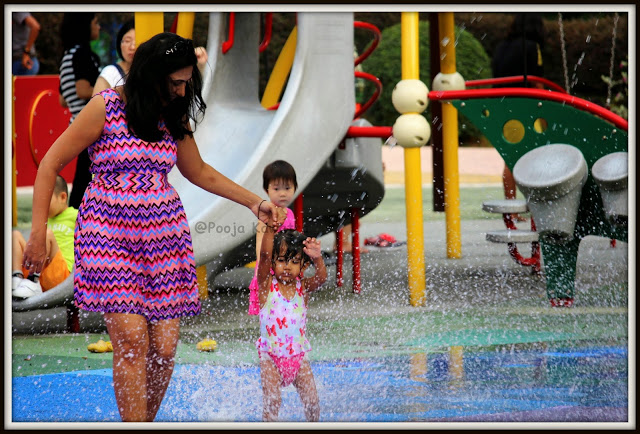 I couldn't click any photos from the dry playground as both of them don't want to come out of the water. When they came out it was the playground closing for day.
There is a shower area to take shower , changing room and nursing room too.Definitely this phone booth is not a changing room.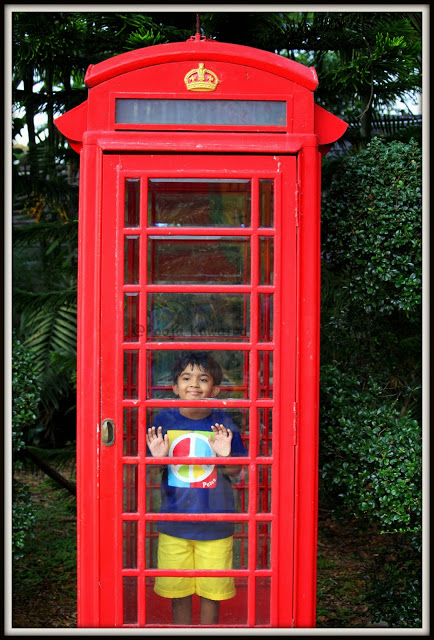 Though there were other things to explore but believe me with kids your 100% concentration just go looking at them.
Our family photo before we pack up for the day and all tired with a fun filled water play. Don't look at the clock not the correct time displayed.:)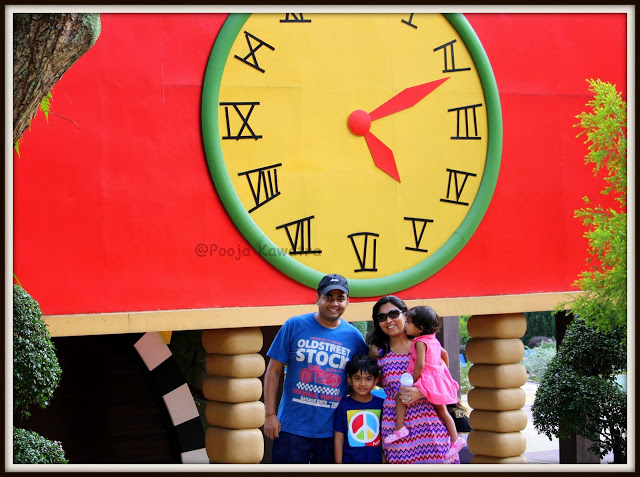 Birdz of Play
Weekdays : 11 am- 5.30pm
Weekends, Public holidays and school holidays : 9 am -5.30pm