I think still not too late to post about the sweet little things kids does on Mother's day as it is not yet father's day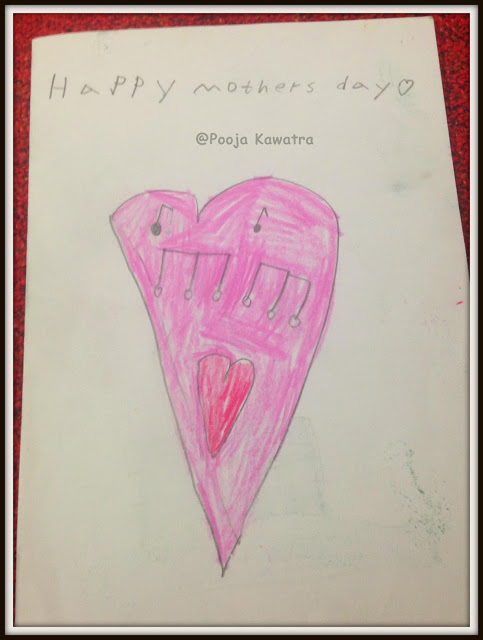 Officially we all celebrate Mother's day on this particular day but I feel unofficially I am celebrating motherhood every second of life since the day I became a MOM. With my little one's around me, I am always sure to get  millions of hugs and kisses every day !!
 It starts from Good Morning Mumma, Bye bye Mumma, thank you mumma, sorry mumma, love you mumma, good night mumma and the list can go on …
Last week while taking out some books from Aayan's bag I saw a card inside but he came quickly and said," No ! You can only see this one on mother's day." He hides the card for a week.
It's a surprise for mumma!!
He didn't sleep at his usual bedtime so that he can wish me exactly at 12 midnight. When the clock strikes 12 he wished me," Happy Mother's day mumma !! I love you so much!" and Kaira followed exactly like her big bro. The moment she saw Aayan is giving me a hug she came quickly to give a big hug with "I love you mumma."
Best part was she saw aayan giving a kiss and she wants to kiss at the same level on another cheek.. My cheeky little princess she is !
A lot of things both of them have done that day to make it a beautiful day and this was the beautiful card he made for me ! Totally worth capturing.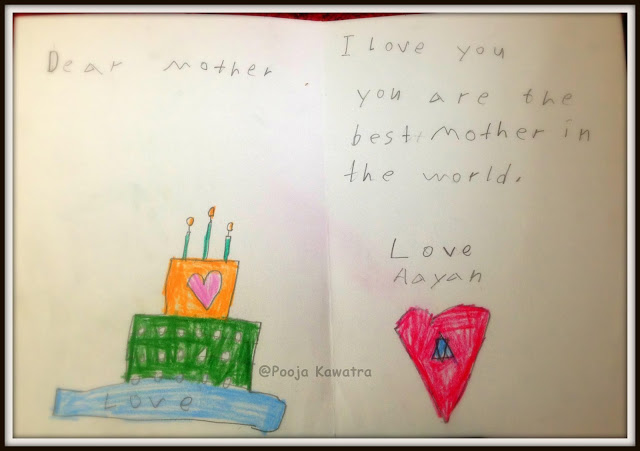 Such a Blessing !
@10th May'2015