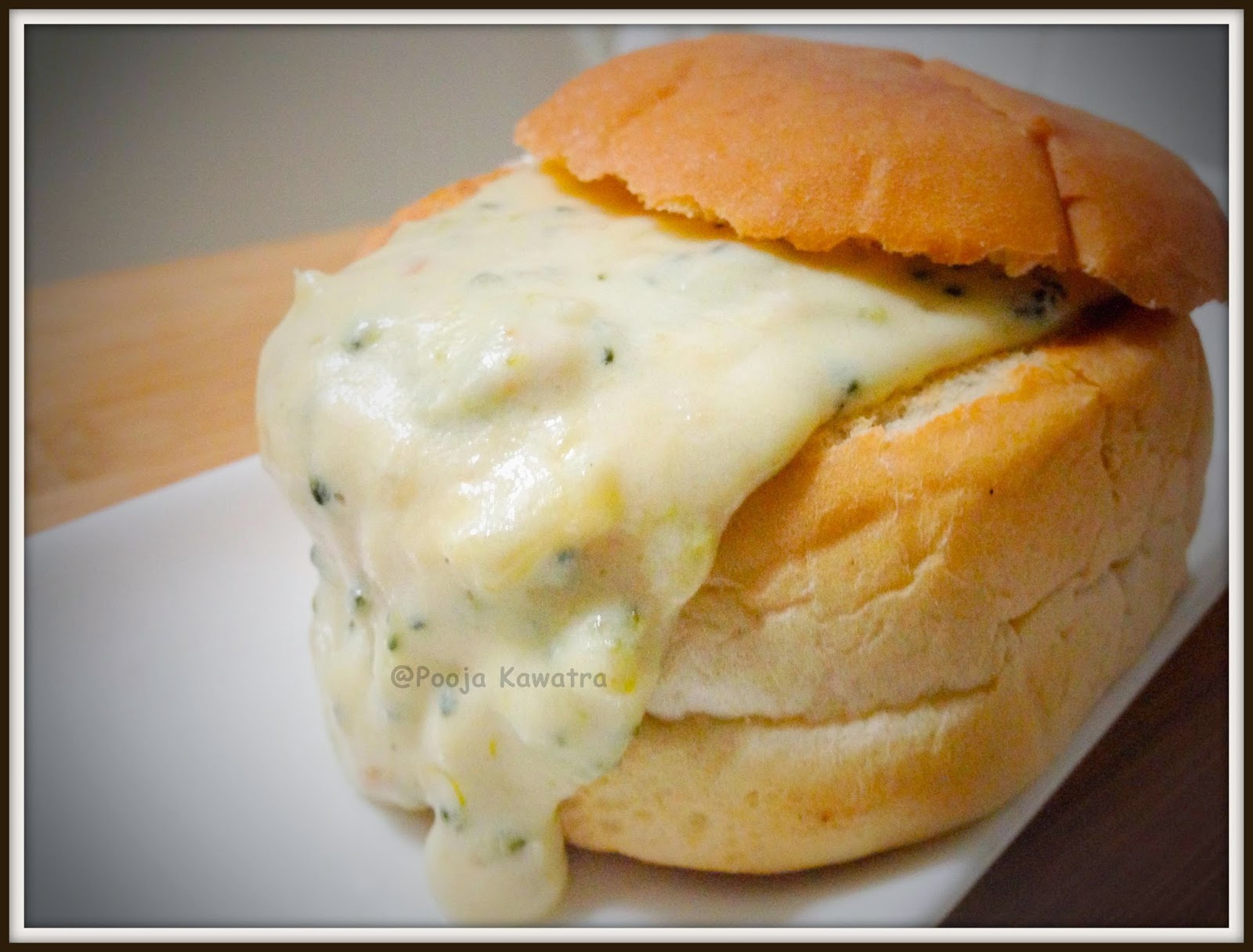 Sometime back tried preparing Broccoli Cheese soup and this time want to prepare another combination with Broccoli though preparation wise almost similar with little modification.
I am in love with Broccoli and whyn't with so many health benefits it is one of the best food.
Broccoli is usually there at home but this time i have an opened mushroom packet and had just 4-5 mushrooms left so thought of preparing Mushroom Broccoli soup.
Serves- 2
Ingredients
Broccoli- 2 florets ( Cut into small)
Mushrooms- 4-5 (Chopped)
Onion- 1 small (diced)
All purpose flour-  tbsp
Whole milk- 1/2 cup ( Room temperature)
Butter- 2 tbsp
Cheese – optional
Salt (optional)
Method
In a large pan melt the butter, add the onion and saute them for 3-4 minutes.
Now add the broccoli, mushroom and saute it for 5 minutes.Sprinkle the flour on top of it and cook properly so that the raw taste will go off.
Cover the pot and let it simmer over low heat for 20 minutes.Check whether broccoli and mushroom are cooked and soft.
Add the milk in small portion ( take the milk at room temperature, cold milk will form lumps) and whisk constantly until it is completely combined with the flour.
Stir in vegetable/chicken stock and check the consistency, the soup should be thick.
Lastly add in cheese, salt and stir it.Actually want to get the proper bread bowl but couldn't find it, so used the normal bread bun and pour the soup in it( Soup shouldn't be too runny other it won't stay inside the bun.