We got the free
tickets through their online contest to visit their newly opened playpad  "The
Polliwogs @Robertson walk. "
This
new play pad is definitely welcomed by all the parents and specially by who
lives on west or south of Singapore, as earlier they had to travel all the way
to East coast .This central location is a convenient, beautiful and calm.
We have got another wonderful
option for kids to enjoy the indoor play .
Children can climb the
walls, water beds, flying foxes,  mazes , balls pools and cannons. It has
got few levels for kids to go
up and down, crawl. This play pad has few new slides which were not
there in the other one.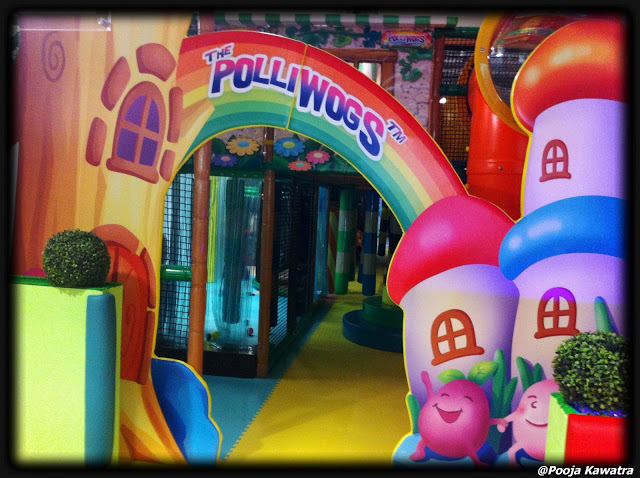 We all were so excited to go inside and play
that totally forgot to click the entrance and few other places.
You will be welcomed by 2 counter staff at the entrance and they
will give your kid a band to wear during the entire stay in the play area.
On
the right side there is a separate area to keep your shoes in a cubby hole and
strollers which is quite spacious.
Polliwogs
arrangement in both their play pad is well planned, separating the
infant/toddlers area from big kids area, which gives the parents with little
babies a sense of comfortness that little one will not get hurt
with the super active big kids who wants to run, jump from everywhere.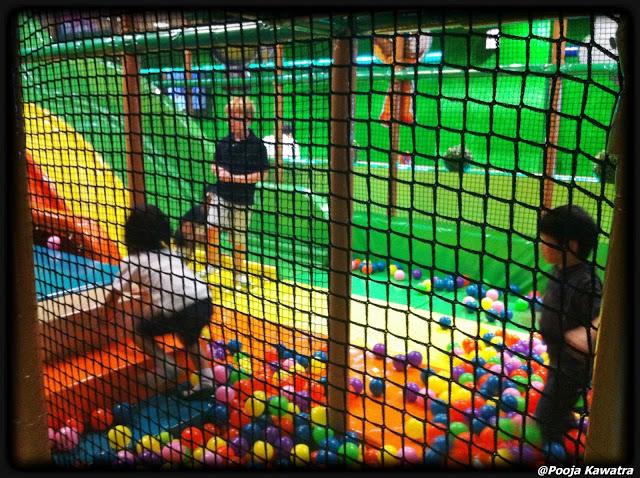 I think a ball cannon is quite popular with all
kids, collect all the balls, carry them up to the next level and shoot at
everyone. Wow! What a fun it is, isn't?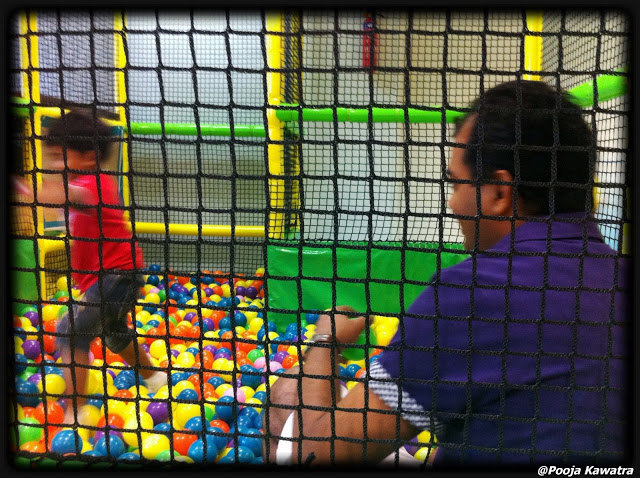 Kids called this play
area as "Spider Man cage" with
a spider sitting on the top. Inside it has lot of different play activities for
kids to enjoy and keep them engaged.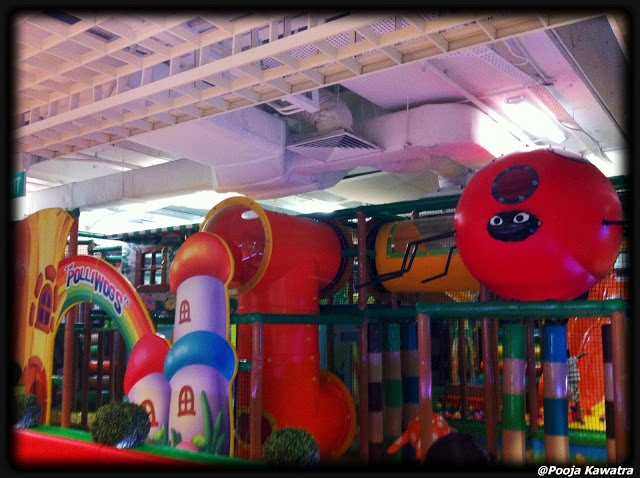 Kids really enjoyed these obstacles
crawling, climbing and jumping on them and this is a small
Spider shape seat to go round and
round.
If you enter the cage
just behind where staff is sitting, you will see this climbing wall and half of
the kids were climbing and falling down. They were simply enjoying climbing and
then falling down.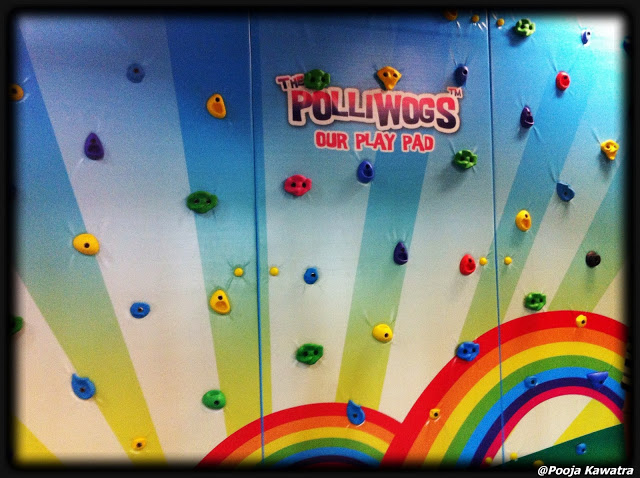 Next to this climbing wall is this space where
kids were enjoying with their grandparents. Good way for grandparents to revive
their childhood as well.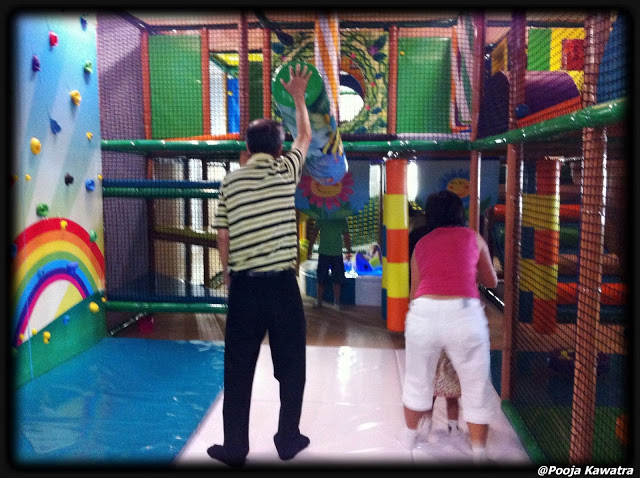 Another one to hop on and hop off and in the
other photo on the right my son wants to try all possible ways to play. Quite a
few more to explore here in every nook.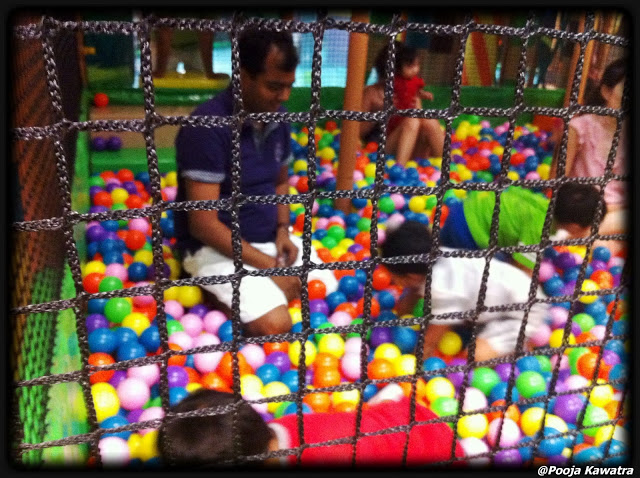 Water trampoline which resembles a swimming
pool( Kids term) filled with gel and kids can jump , roll over it .Photo is not
very clear as I didnt get a single chance to click the photo properly here.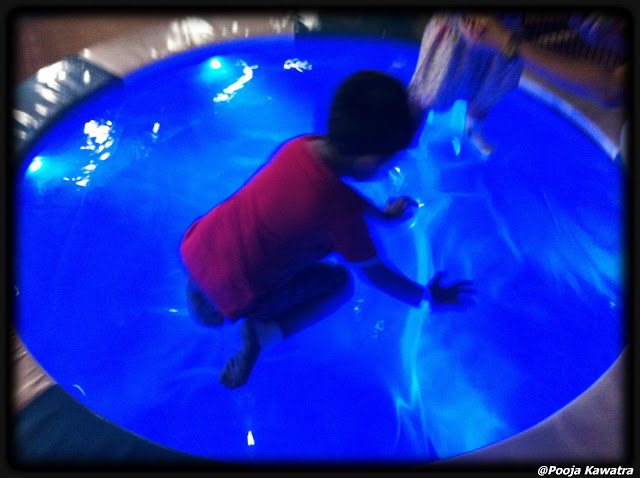 At the other corner there is more open space
for babies/toddlers to play and walls are lined up with numbers and play things
for motor skills outside the party hall.
This transparent water slide which surely is
fascinating to little one and just perfect to enjoy.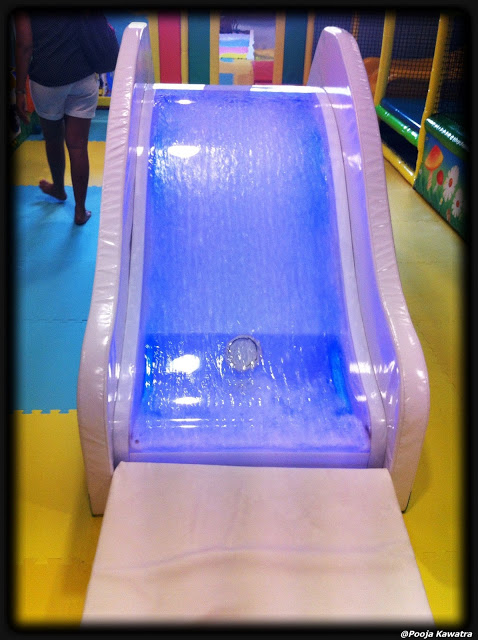 a rotating carousel which is decorated and
babies were hiding inside.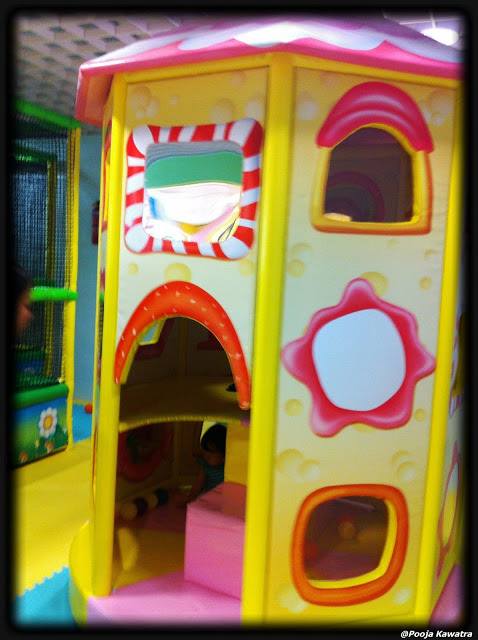 and a separate ball pit for little one to
enjoy on their own.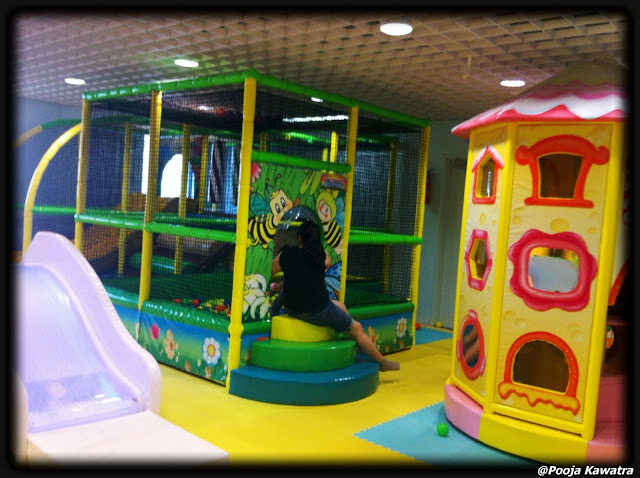 They have got 2 big and bright function rooms
for kids birthday with a sliding partition to accommodate the bigger parties as
well. You can select the variety of packages for the birthday celebration.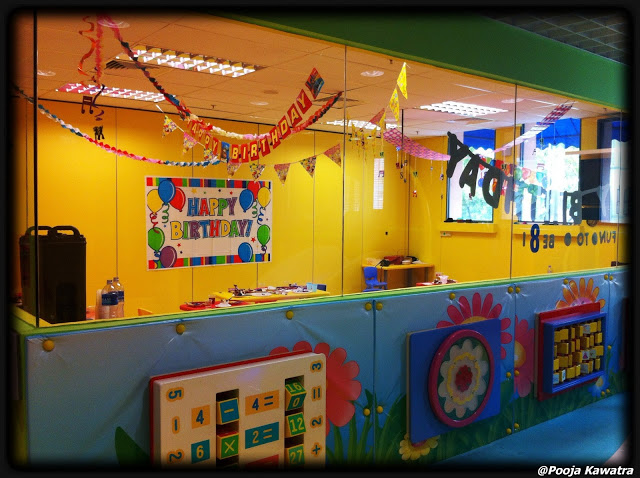 Play pad has sufficient sitting arrangement
for parents – a cafeteria with a wide range of drinks and finger foods for
both adults and children. Payment is only by cash.
**Toilets/ Baby changing rooms are inside the
premises.
**Children can only go to toilet when
accompanied by an adult.
**The Baby changing room is spacious and
located at one of the corner next to party rooms.
**Socks
must be worn at all times while in the play arena and party rooms. If you
forget to bring socks, no worries as you can buy them at the reception. Adults
entering these areas are required to wear socks too.
Where : The Polliwogs @Robertson Walk
11 Unity Street
#02-18/19 Robertson Walk
(that's in the area of Liang Court and UE
Square)
Ticket
:Children aged 2 to 12 pay $20 for unlimited play on weekdays (kids below 2 pay
$13), and $25 for 2 hours on weekends (kids below 2 pay $13). Accompanying
adults can go for free.
All the terminology used for referring the
slides is courtesy my son, Aayan. I just wrote as he refer them

M&B
recommendation  :  A must visit for kids and
parents to have a wonderful time together.