In one of my recent post where I have mentioned about my Breastfeeding journey and have always looked for the breast milk storage options in the form of bottles from which we can directly feed our baby. I wish this would have existed when I started my breastfeeding journey 7 years back, it would have been easier for me to juggle between work and feeding.A couple of weeks back when I saw the product launch of "Hegen" baby bottles here in Singapore, the first thing which strikes me was its design. Brainchild and founder of Hegen, Yvon Bock a super mom of four kids understands how challenging the breastfeeding journey can be. Designed to minimize spillage and wastage- making every drop count and maximizing the goodness that can be drawn from nature's gift.
Hegen's newest revolutionary Press-to-close, Twist-to-Open(PCTO) innovative bottle is the world's first baby bottle without a screw neck, allowing parents to easily press on and twist the bottle lid with zero spillage.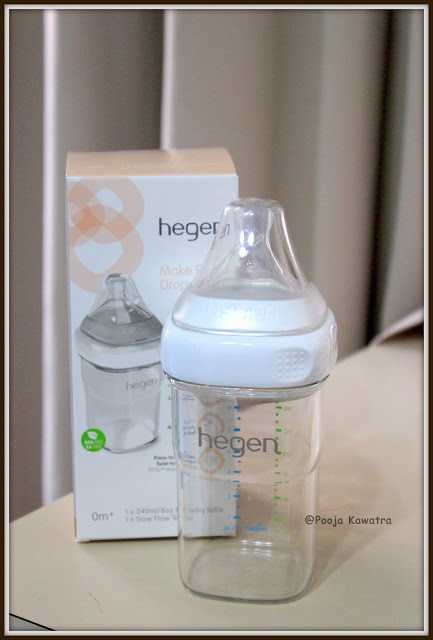 Did you notice the thumb depressions and non-slip dots on the bottle cap to open the lid with a single press and twist? It's square-shaped design and wide mouth are really helpful you can just change the lid to store or feed else mix your milk powder easily(if formula feeding) and for cleaning even if you don't have too long bottle brush.
I believe all the parents specially new parents will agree to it that feeding baby in the middle of the night with half asleep many a times find it difficult to twist and close the bottle. This unique feature of one hand closure for bottle is so convenient for parents. Another important feature which all parents look for is anti-colic bottle and Hegen bottle comes with Bulit-in-Anti-colic- air vent.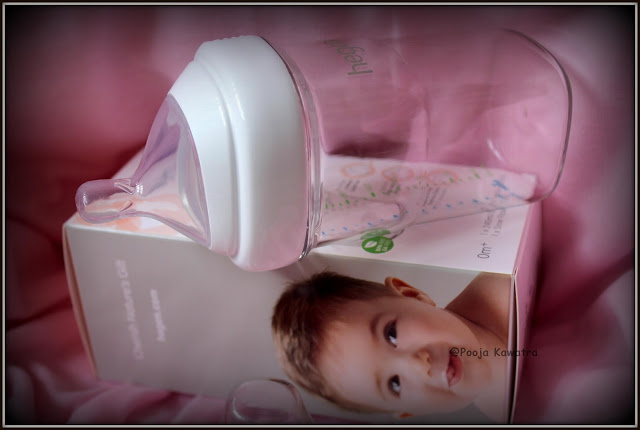 One thing which I totally adore in Hegen bottles is its soft asymmetrical and elliptical shaped teat which mimics mother's breast, enhancing the latch-on naturally. I don't know why no one ever thought of having teats in this shape instead of having it in the centre of  bottle. You always feed babies holding or resting them on one arm and feed from other hand so bottle shape should be in that angle only. I find that with this style there is less spilling of milk from the bottle.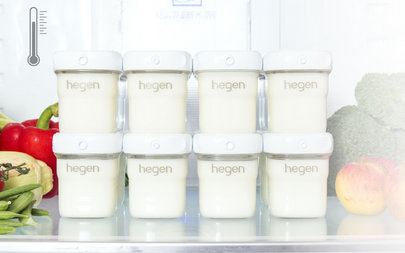 Good thing about these breastmilk storage bottles is that with the snap on interconnecting lids you can combine all the bottles and stack them together in your refrigerator for storing breastmilk. Bottle has got the clear visible measuring markers so easy for anyone to take out the bottle with exact breastmilk.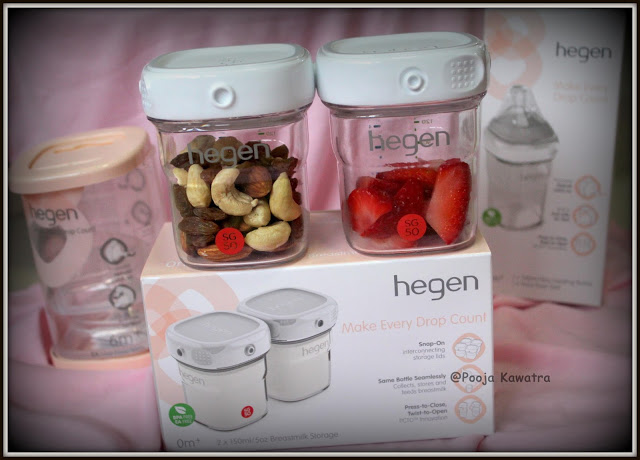 Well! My little girl has just moved on from breastfeeding and more inclined towards self feeding. I have transformed my storage bottles to easy-to-go-on-snacks-containers with her favourite snacks to munch on. The squarish shape and wide neck helps the tiny hands to go inside the container to take out the snacks. I can snap them together to keep it inside my handbag.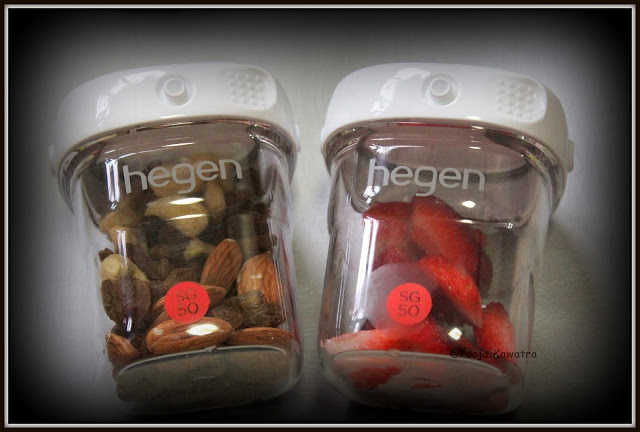 You can stack horizontally or vertically also and it will be close to 300ml whichever way is convenient for you. It has got soft and square shape for ergonomic hold and stability which is perfect for little hands.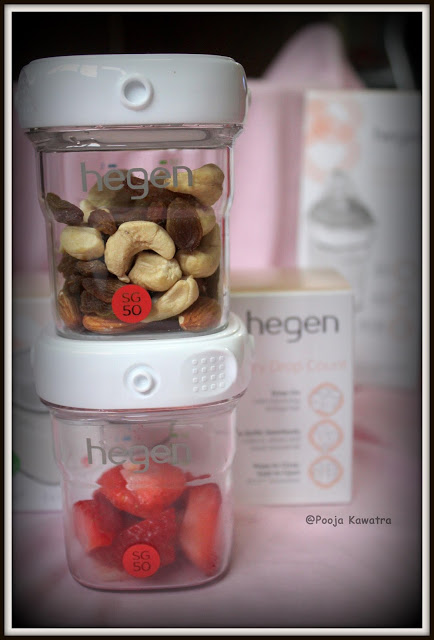 Hegen bottles features- You can refer to this photo while using Hegen products.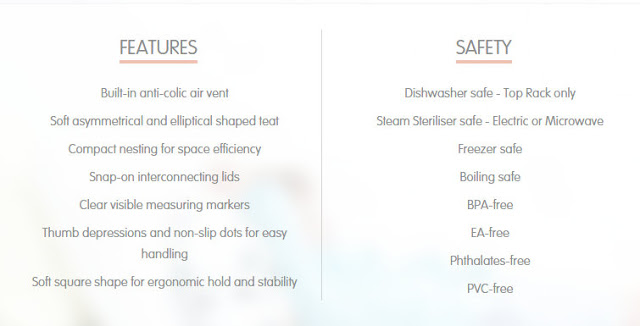 Thank You Hegen for sponsoring it to Mums&babies for review purpose and my girl absolutely loved it. I loved the sweet little note from your team.