Idli is a savoury steamed cake which is quite popular in India as an ideal breakfast or snack. It is prepared from a fermented batter making it soft and fluffy. Usually, it is made from rice and dal combination. This time I want to give a try making idli with dalia( broken wheat or cracked wheat). Dalia is one of the healthiest food which is rich in fibre, high in protein, and low in fat. Here is the recipe of Broken wheat idli.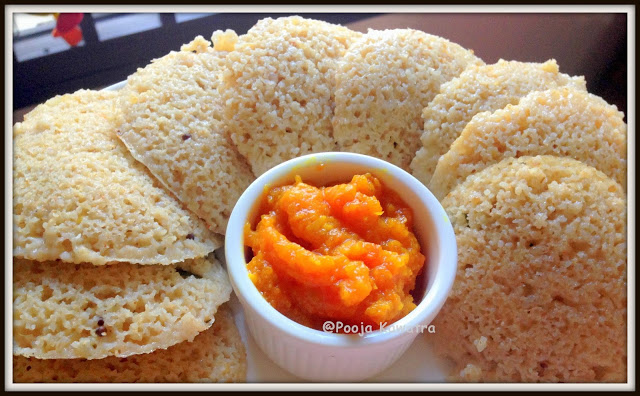 Ingredients
Roasted Dalia- 1 cup
Curd- 1 cup
Salt
Curry leaves- a handful
Mustard seeds- 1 tsp
Asafoetida- a pinch
Oil
Method
Dry roast dalia until it turns slightly brown and let it cool down. Gently grind the dalia in a blender, it should not be of a powder texture.
In a pan take oil add mustard seeds and let it splutter, add curry leaves and asafoetida.
Mix dalia and curd together, add salt, mustard seeds, curry leaves into it. keep it aside for 30 minutes to 45 minutes.
In an idli mould, steam it for 12- 15 minutes depending on your steamer.