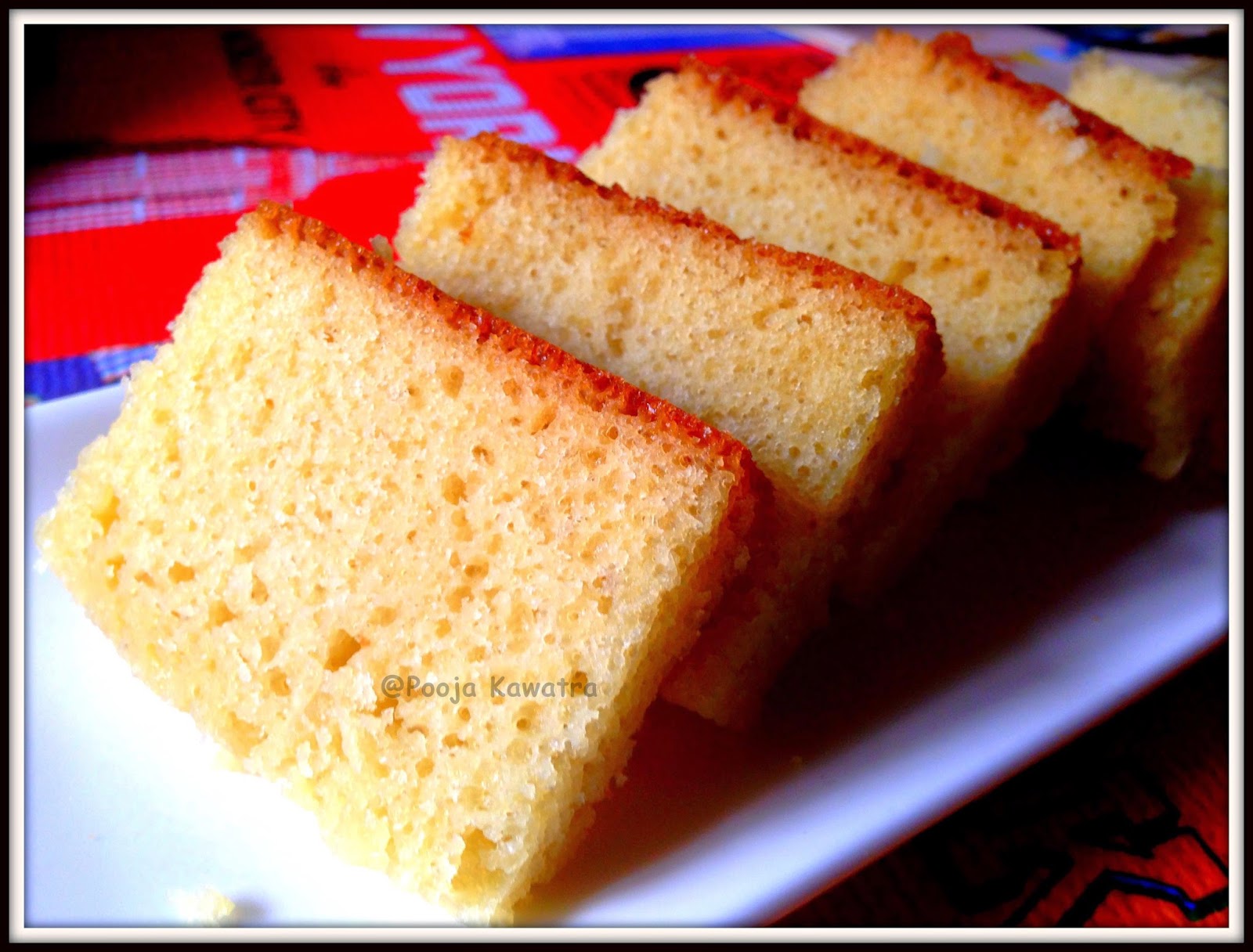 I have been thinking to bake this yoghurt cake from a very long time but every time end up baking chocolate stuff( Thanks to my Kids and their love for chocolate cake).
This time I have decided to go for it even if that means baking two cakes at a time- Yoghurt and another one for sure chocolate cake.
It is a quite easy one and you don't need much ingredients to bake it.Best part no separate bowls required it is like just one bowl you need.
You can enjoy it anytime as it is so light and fluffy and go well with anything !
Ingredients
Yoghurt- 1 cup(not sweetened )
All purpose flour- 3 cups
Sugar- 1 1/4 cup
Eggs-3
Olive oil – 2/3 cup
Baking powder- 1 1/2 tsp
Vanilla extract- 1 tsp
Salt – a pinch
Method
Whisk Yoghurt, sugar, eggs, olive oil and vanilla. Add in flour, baking powder, salt and fold evenly without any lumps.
Preheat the oven to 180 C and line the bottom of the pan with parchment sheet and grease the sides as well.
Pour the batter into the pan and bake for 35-40 minutes or until the top is brown and tester comes out clean.
Let it cool down properly and don't rush to cut into pieces.
Cut into pieces or small slices accordingly.