Thanks to
WowART
for providing us the free passes for their holiday classes at Hokey Pokey this december.
Aayan had a wonderful time preparing the craft on his favourite topic " Christmas " and with christmas round the corner this was the best opportunity for him to enjoy during school holidays.
He has attended two classes " Magic Snow Globe" and " Christmas Tree" respectively.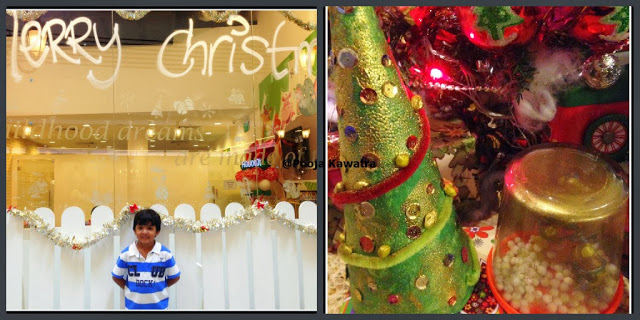 Best part about any craft class is how much freedom a kid gets to explore his creativity as we don't expect kids to be preparing the perfect models..
Kids artwork should be a " masterpiece to cherish when they grow up and recalls their tiny hands work."
Aayan started his Christmas tree with coloring it which he did with great efforts.Next came the decoration which everyone loves and all the kids spent whole heartedly 1 hour to decorate their tree from putting the glue and setting the embellishments.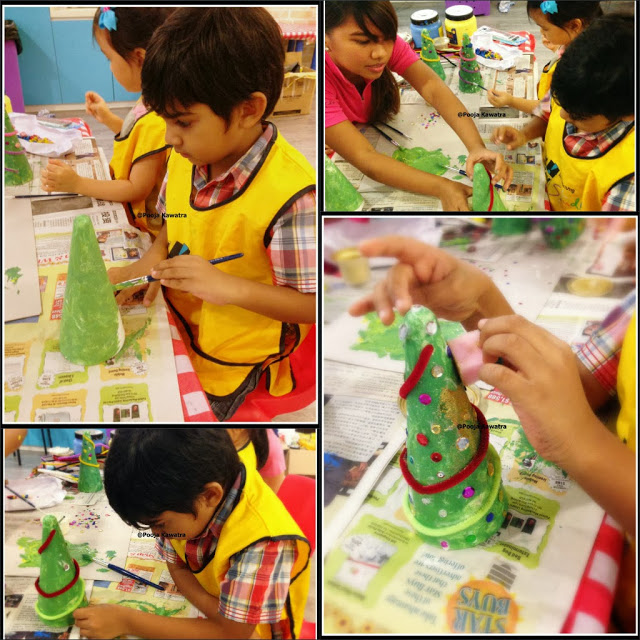 Now comes the glittery part to match the festive season… glitters … everyone choose golden !!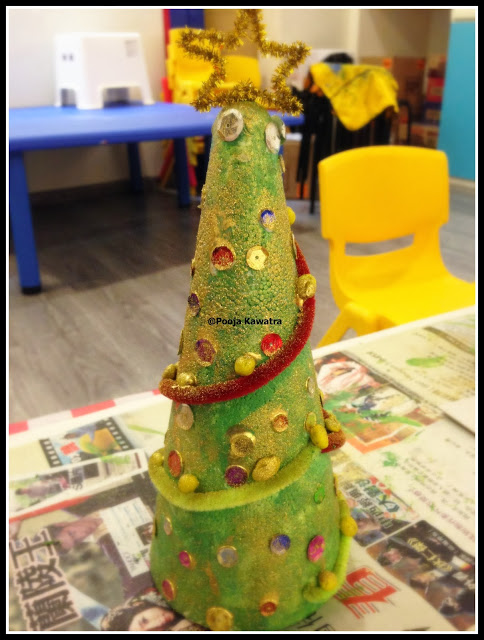 Aayan equally enjoyed making his Snow globe as his Christmas tree. He loved the variety of colors to choose from preparing his snowman.
Admired his hardwork to make little snowman with so much efforts and teacher was really helpful.
Snowman has got big eyes and nose their most prominent features

!
Setting up the snowman inside the globe took 1 day to dry and set up properly.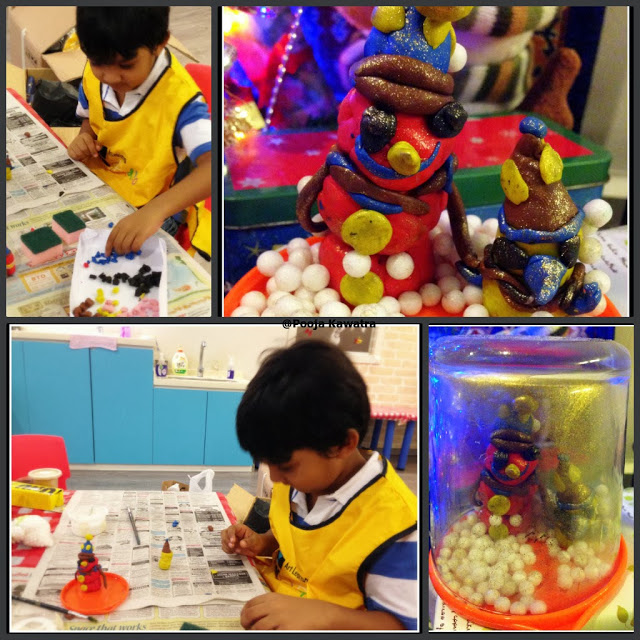 Now come the glittery part to match the festive season… glitters , everyone stuck with golden !!
Here is our all hard-work done for "Christmas tree " and " snow globe" sitting nicely under the tree at home.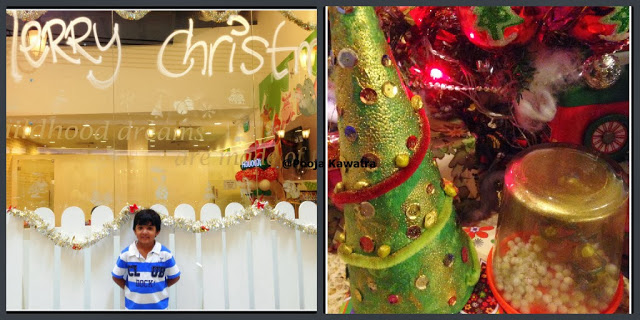 Merry Christmas !!