Motherhood is an overwhelming journey when becoming a mom for the first time is full of joy, love and a lot of anxiety at the same time.
The very first thought is "Will I be able to do a justice to all my roles and be a good mother?" (read PERFECT). Now going forward I will gain a title "Mama is my name".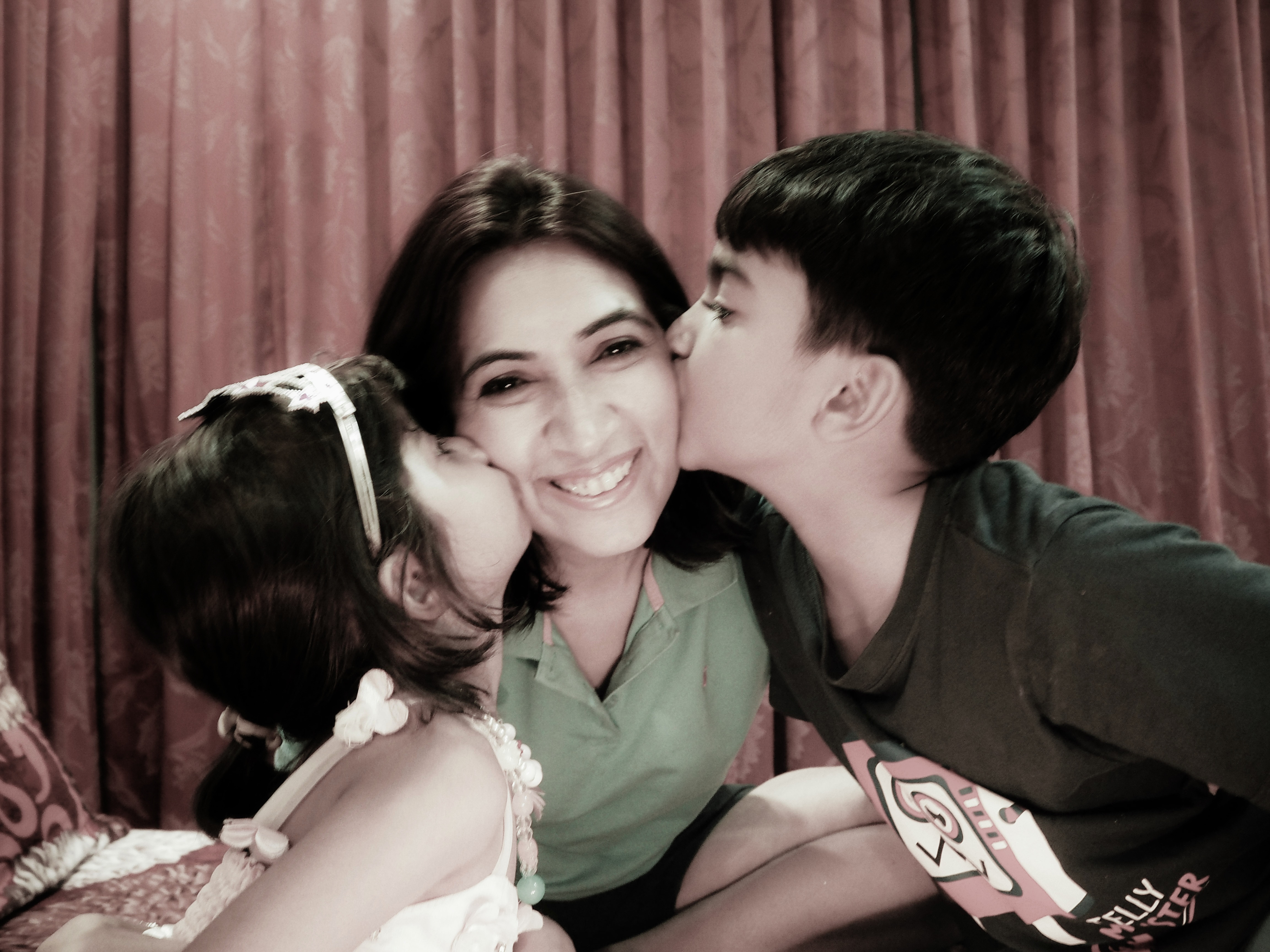 I feel that we are never prepared for Motherhood at any point of time but the first feel of knowing that "YOU ARE EXPECTING" just changed every emotion in you. When you know that the little one growing inside you simply makes your entire world perfect.
There isn't any one thing which has changed me as a mom but growing along with my kids has changed me manifold.
Motherhood has changed me to enjoy those simple things in life which can bring the biggest joy and content in our life when I watch Aayan & Kaira playing and building their own stories but still for them everything revolves around mumma only whether they are busy sitting in any corner of the home but mumma's presence is all they need and make me feel loved.
Motherhood has changed me to hold an expertise in time management and becoming a multitasker where my mind works like a storm all day long, walking back home I have 10 different planning scheduled what to cook, homework was done, bills paid, grocery, school uniform ready, medicines, vaccination.
I am surprised that even with this everyday routine life is as colourful as a rainbow.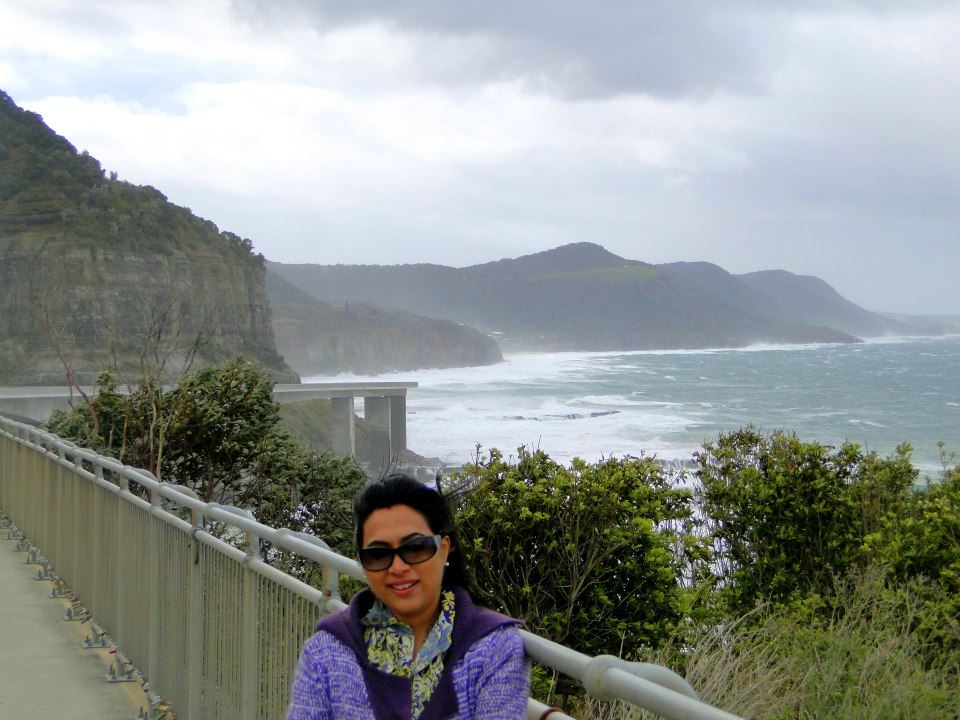 Motherhood has changed my view that being messy is part of those growing years which I will miss when my kids will not be little anymore.
A few years back, I was the person who would love to have everything perfectly in place but my kids made me realized that one day I will miss this mess and even my perfect home will be boring.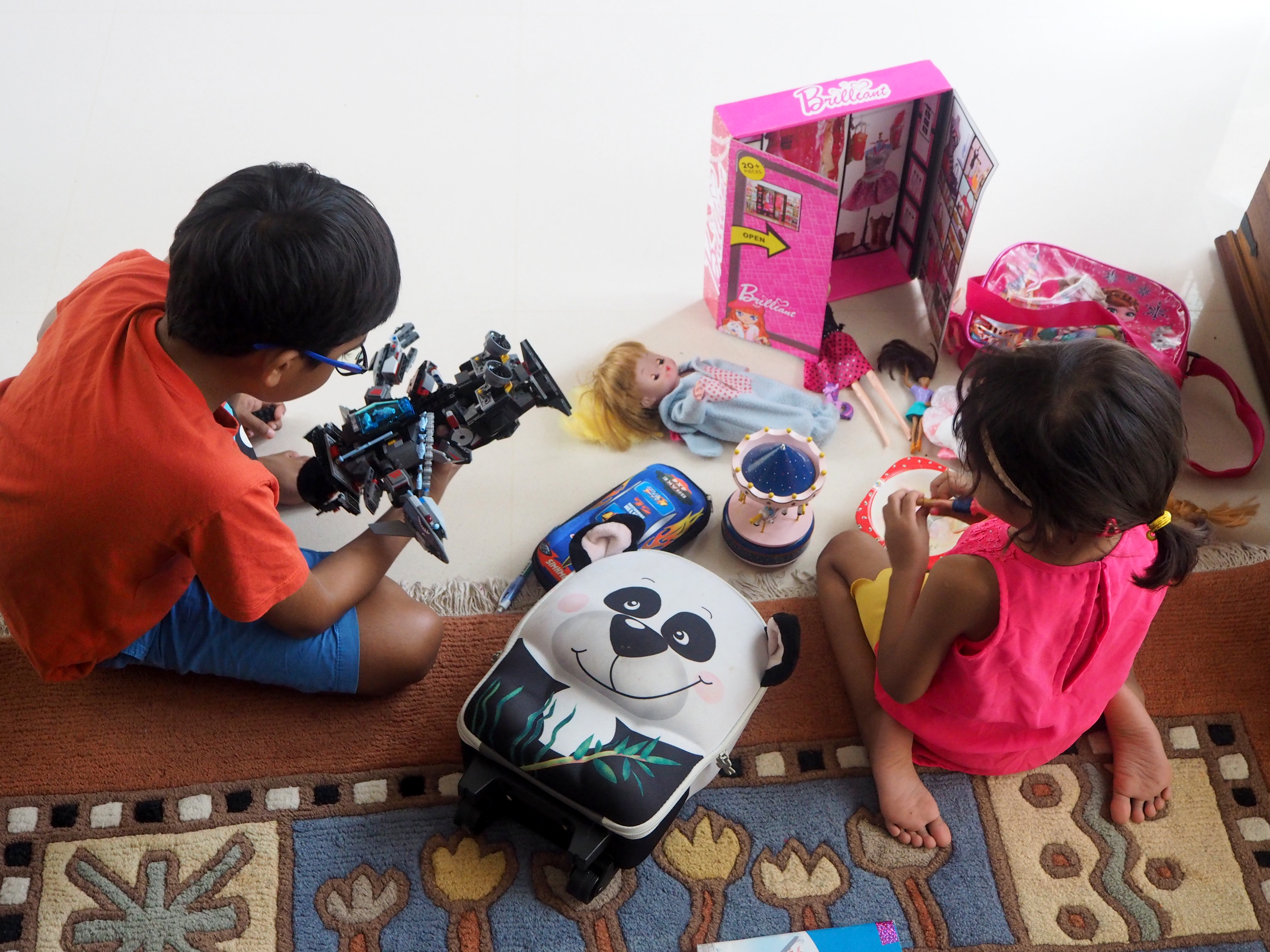 Motherhood has changed me to cherish the moments with both of them and their never-ending talks, stories about school, friends, how much they love each other, how they fight together like cat & dog, their achievements, love notes  and a big tight hug full of kisses will never let me have a dull moment in my life.
I have realized that how unimportant some of the things are that I used to stress about earlier.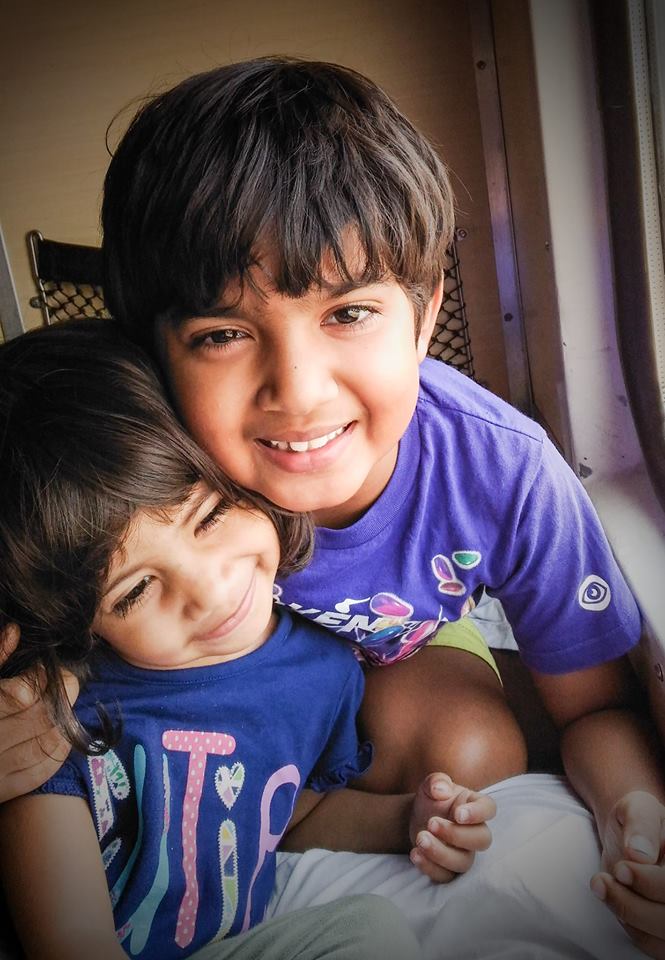 Motherhood has changed me to treasure my little one who gives me that strength and a reason to overcome any tough time in life, they are the best people with whom I can share and enjoy every moment.
Just hearing those magical words "Love you, Mumma to the moon and back", "We love you so so much", "Mumma is the best" and these words make me feel so important and a reason to enjoy every moment of motherhood.
We all together makes our family complete.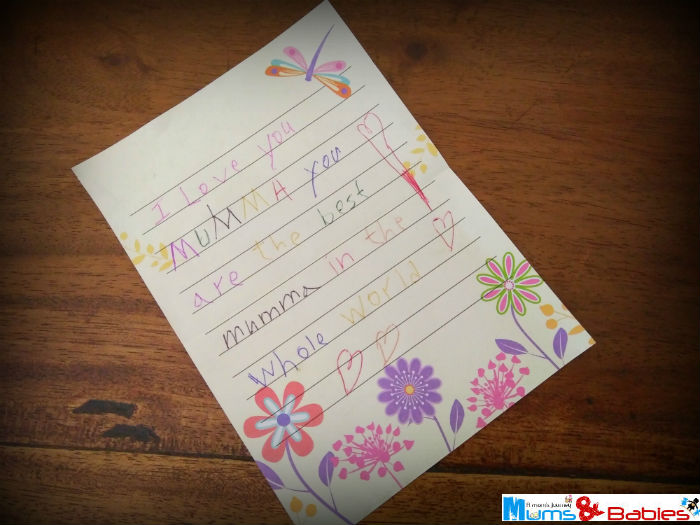 Motherhood has changed me to realize that V (WE) comes before M(ME) when raising a baby 24/7 on your own and managing everything on your own, still keeping your sanity.
Kids only need you and your love for which there is no other way around whether you are tired, sleepy, sick, stay at home or working.
I care less about what others think of me and more what my family feels about me.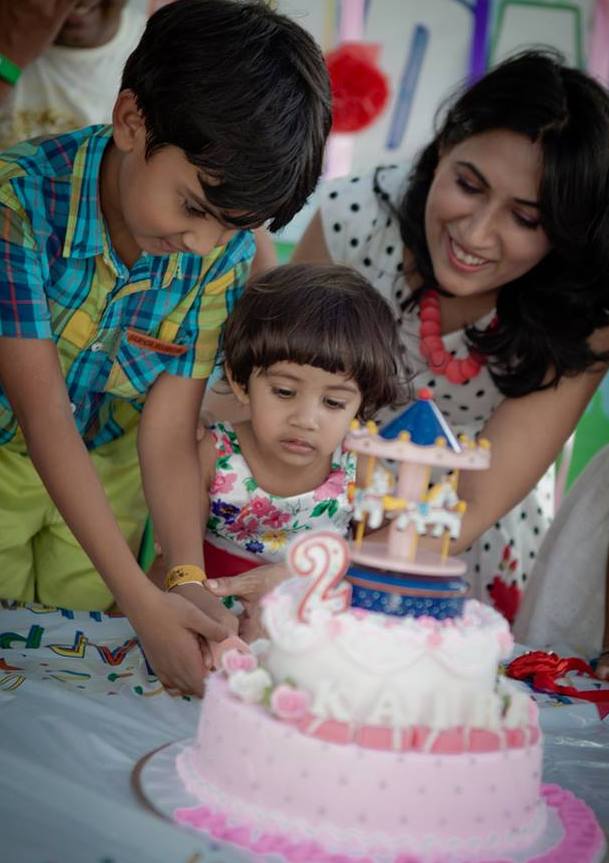 Motherhood is a journey which has changed me to be a stronger woman with my heart walking outside my body but my mind keep thinking about my little one all day along where my kids see me as their role model.
As a mom, I do feel weak at times but for my kids, I always want to be strong as a pillar whom they can always look up to in their life.

Motherhood has made me what I am today!
This is how I felt about Motherhood! Do you have a story to share with me? Would love to hear from you.
Hop on this Blog train with other 41 amazing moms who have come together to share their journey on "BLOG TRAIN: HOW MOTHERHOOD HAS CHANGED ME?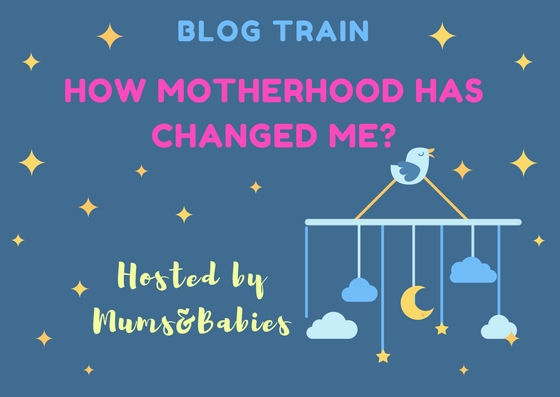 Next on this blog train is Shweta Ganesh Kumar, who blogs at www.timesofamma.com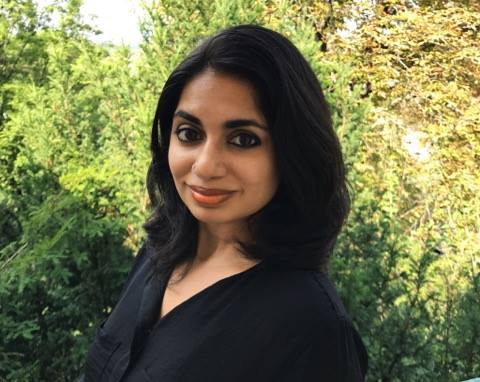 She is the bestselling author of 'Coming Up On The Show' and 'Between The Headlines', two novels on the Indian Broadcast News Industry.
Her last worldwide release 'A Newlywed's Adventures in Married Land,' a modern take on Alice In Wonderland got rave reviews from critics.
Readers alike and has been consistently ranked high in Amazon India's 100 bestsellers in Indian writing list. She is also a parenting columnist and a full-time hands on mother.
She started her career as a television correspondent for CNN-IBN in India and in 2011 she became an expat mother who continued to write and live and learn. You can read more about her short fiction and travel columns here.
Her parenting columns have been featured in magazines like 'Mother's World', 'Child Magazine', Venture magazine, Mom and Me Bloggers, First Moms Club, World Of Mums and more.
She is also the Founder-Editor of The Times Of Amma, an online community dedicated to inspiring mothers one y at a time, featuring real-life stories on honest parenting and interviews with inspirational mothers and grandmothers.
In March 2017, the Times of Amma was featured on the Buzzing Bubs List of 10 Fabulous Indian Mom Bloggers to follow Shweta currently lives in Budapest with her two children and husband.