As a mom, I have been reading to my kids since they were toddlers and this practice has helped develop their interest in reading every day. 
My daughter Kaira had started showing interest to read on her own but was finding it slightly difficult to blend words and recognize the sounds (phonics), which led to frustration as she couldn't read on her own.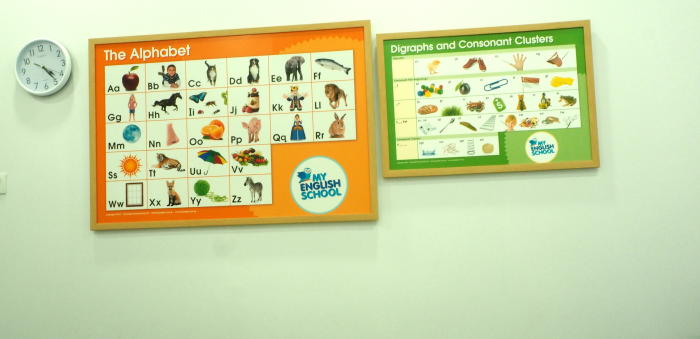 Since we usually speak our Mother Tongue at home, it is natural for kids and us to have our everyday conversation in our mother tongue and it is easier for kids to pick up the language.
For Kaira, she mainly had exposure to our Mother Tongue as I was with her at home all the time but she picked up English from her brother before entering her Kindergarten. However, she was not very confident about it.
Reading books to my kids has been my priority.  At the same time, I also introduced the self-read books where kids can feel, listen and recognize words to create more interest in them even though that meant only flipping the pages only.
During her screen time, she watches her favourite cartoon which has helped her add more words to her vocabulary.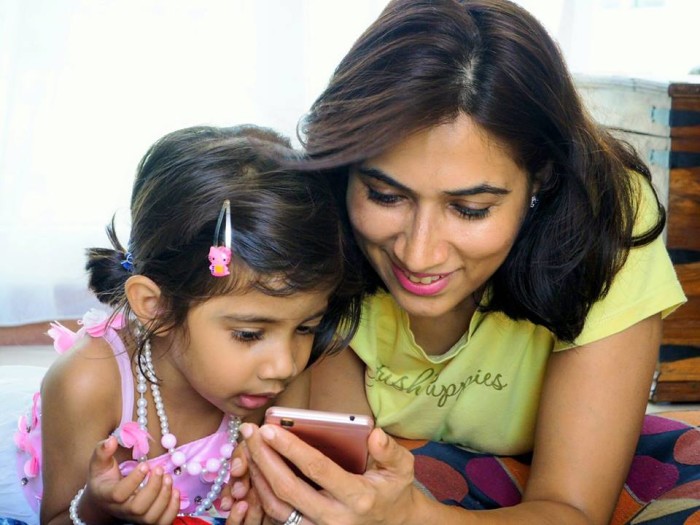 That is only one part of learning as you need to learn more with your schooling. We needed to look for a school that could help my daughter in improving her English skills.
I figured out a few centres and was looking for something near to our place, so we decided to bring Kaira to My English School (MES) centre at Our Tampines Hub to let her sit for the trial class.
I was a bit familiar with My English School as my elder one learnt his phonics and reading from them and how well he used to read even before he started his primary schooling. It also helped to develop the interest for lifelong reading which definitely helps to boost the confidence in kids.
A New Beginning
We booked our free assessment with My English School, Our Tampines Hub but Kaira was not prepared to attend as this was her first time going for any class. As these are non–parent accompanied classes so Kaira had her own fear that she cried continuously and we had to miss two trial class as halfway through she would come out.
We don't want to force her to attend as we feel that kids have to show some readiness and interest to learn anything. We came back again after a week's time when she was more settled.
The teacher did the assessment and advised us that she will fit into the "Foundation class" where MES teaches students "phonemic awareness (basic sound recognition and manipulation) to prepare them to learn phonics.

My English School teaches students aged 2.5 years to 12 years old at two levels: pre-primary and primary. The classes are held once a week with every lesson running for 90 minutes and you have an option to select a weekday or weekend class with different time slots.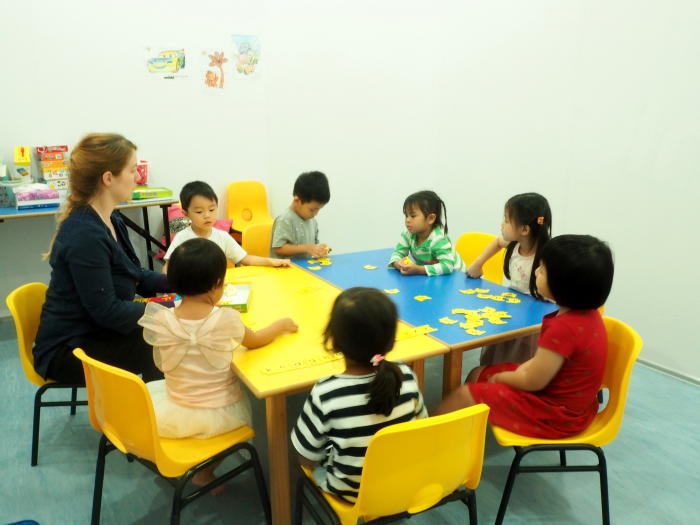 The Initial Challenges 
Initially, for a couple of classes, Kaira found it a bit difficult as she was confused with few alphabets but later on, once she had picked up the words correctly she started enjoying the blending of words and recognizing them. What I really liked was that she was making an effort to notice words everywhere, be in the shopping mall or in a magazine or newspaper and then reading them aloud along with their sounds.
Kaira's Teacher is quite approachable and really encourages her students in the class as Kaira always emphasizes the word "Funland instead of a class". After every class, I got short feedback about her learning and where she was facing difficulties and needed to practice to improve her reading skills.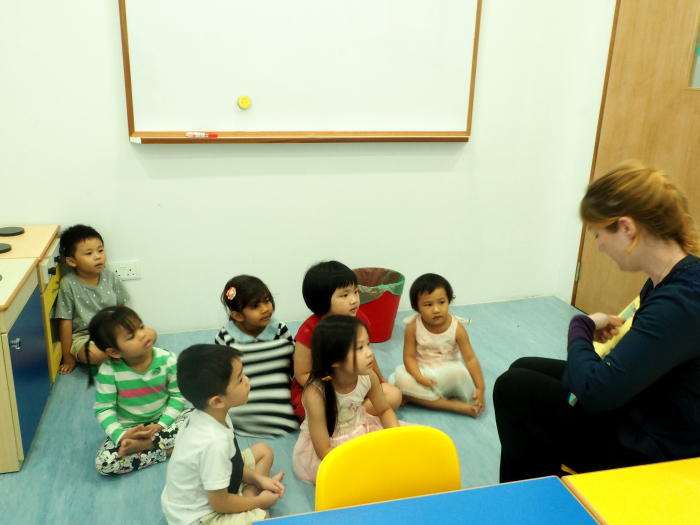 I think for me it is easier to relate and comment from my personal experience that all these literacy skills (reading, listening, grammar and vocabulary) together form the basis for writing in primary school.
The Benefits of studying in a structured environment at MES

I felt that even though we read every day but with kids, they find it more interesting, learning in a structured environment along with other kids of their age and they pick up words and sentences in a better way while communicating with other kids.

Upon enrolling Kaira at MES, I was not expecting any changes overnight or in a couple of classes as it took her a while to get used to the teacher, other kids and a new place but gradually after a month or so Kaira was more keen to start reading short words, and breaking them down to understand the sounds.

Since she gets some practice work to do at home that really helps her to start thinking and finding more words with those sounds. Also, she gets into the practice of writing every day.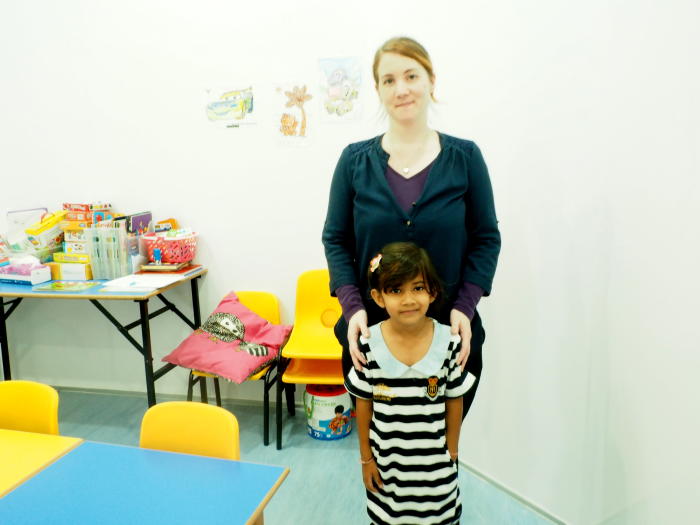 Have you tried Phonics classes before for your kids or are planning to send for one? You can go for a trial class at My English School!