In this digital age, it is so convenient to sit in front of laptop, television, tablet or smartphone and why not? Isn't it that we all find it more interesting than heading out but between all this where is that outdoor play which is a synonym of childhood and you all will agree here that this is a typical scenario in everyone's life. These words always remind me of my childhood "Let's Go Outside and Play".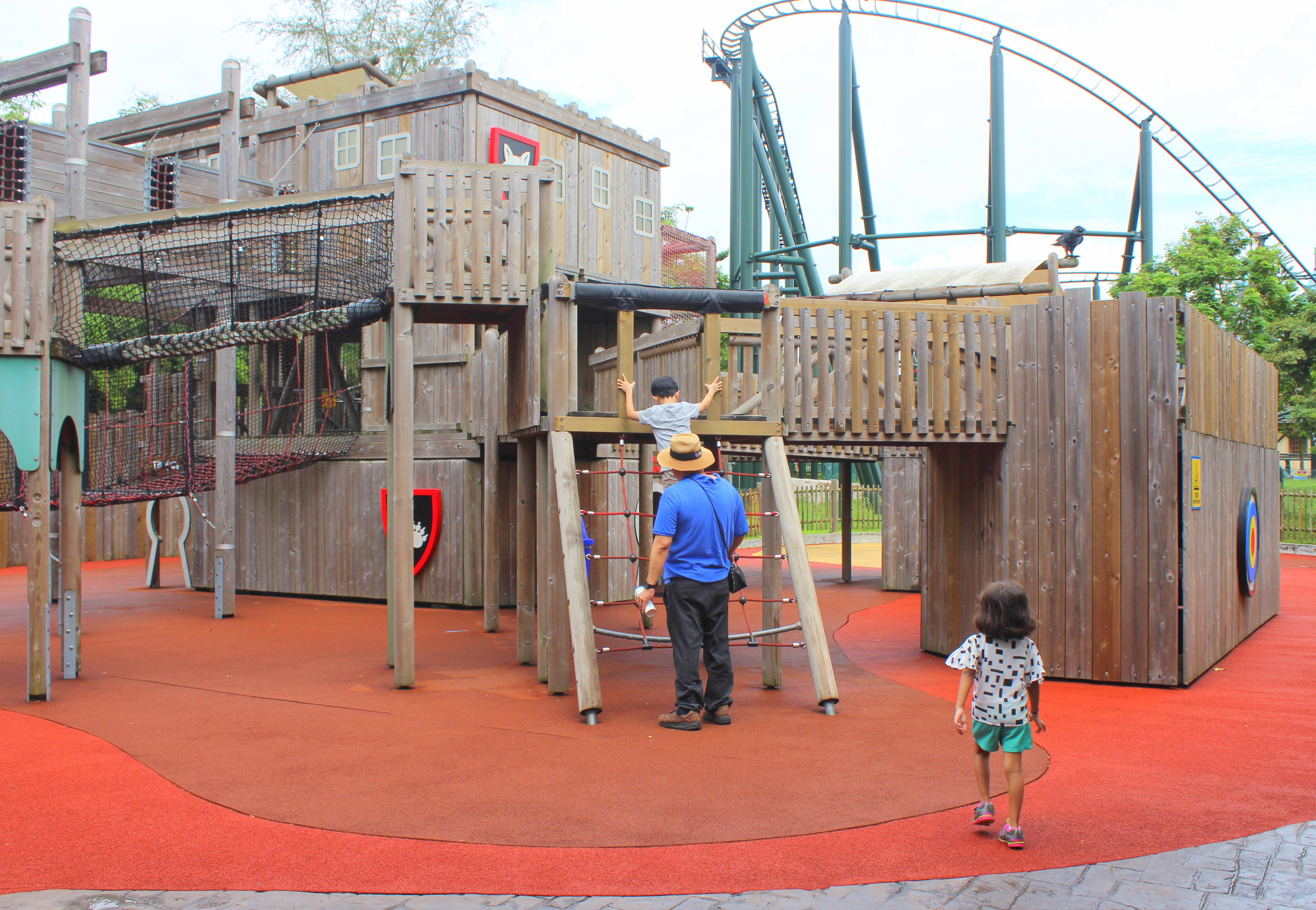 There are many reasons why outdoor play has reduced as parents have a lack of time, kids have enrichment class or tuitions or at times no one to supervise kids. We all know the importance of outdoor play for kids both physically and socially, it allows them to explore the world in their own way.
1.  Health
As a parent, we can't compromise on the healthy lifestyle and know that playing outside has many health benefits in a long run. When they start from young they will develop a healthy lifestyle as an adult. Kids will be more active when outside, which also helps them to build strong bones and fewer health issues like obesity. I was advised by the doctor to expose kids to more sunshine so that they can naturally absorb the vitamin D which is essential for our bodies and living here in Singapore we need more sunshine as compared to other Asian counterparts. Take them out for walk, cycling, swimming anything!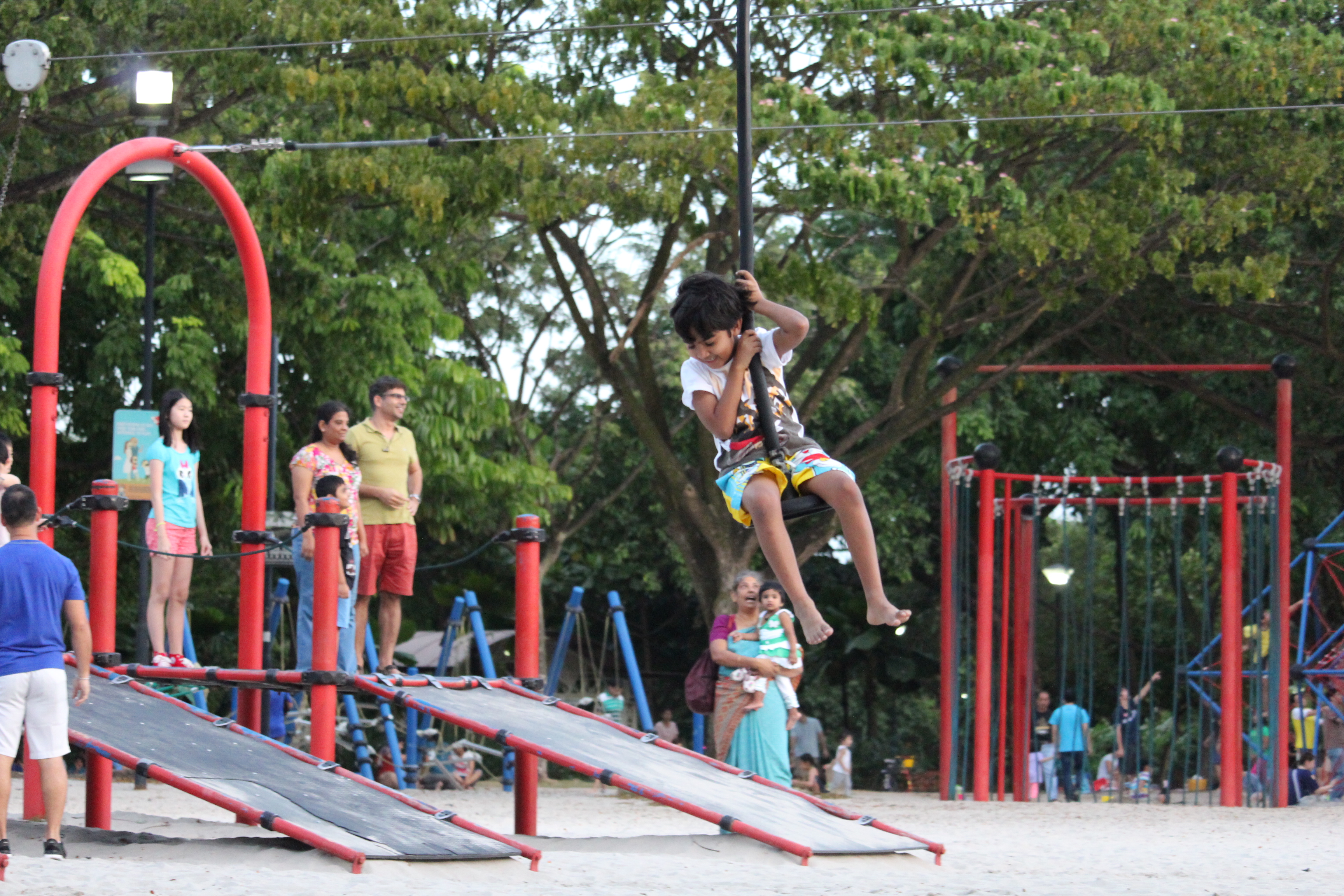 2. Social Skills
The outdoor play is the best way to make friends and socialise, it is a good medium to interact and make friends. This is how my kids have made friends from all races and some of them are for a lifetime. Our play areas are very well equipped and kids have more space to join in games and activities, kids are not hesitant or have any barrier around them to choose their friends and all these skills comes naturally to them.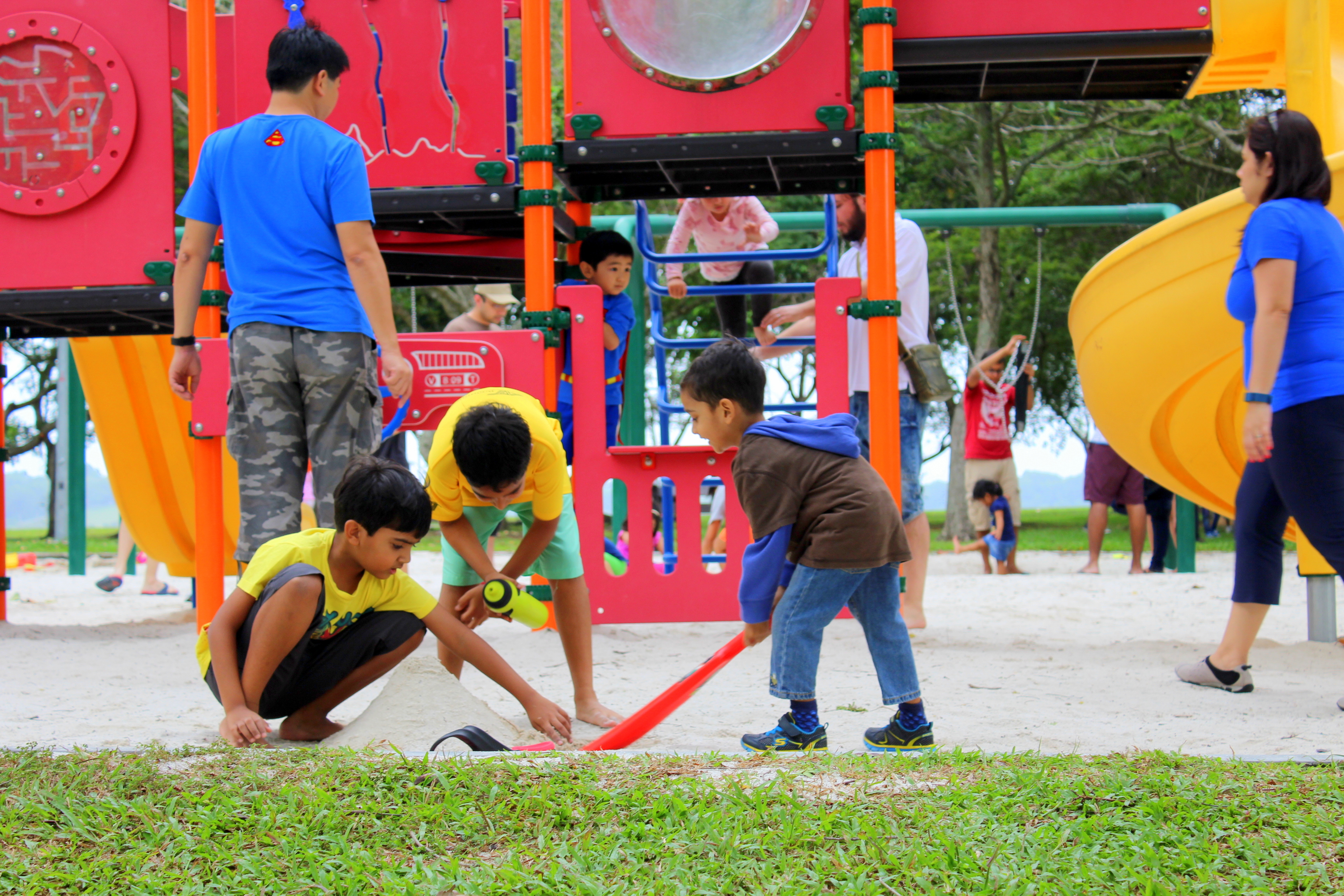 3. Freedom to explore
Outdoor play gives our kids an opportunity to be in the company of same age group and have kids conversation, unlike the one they have at home with parents. While playing with others kids help them to be more patient and independent when they wait for their turn or on resolving their fights and be self-reliant.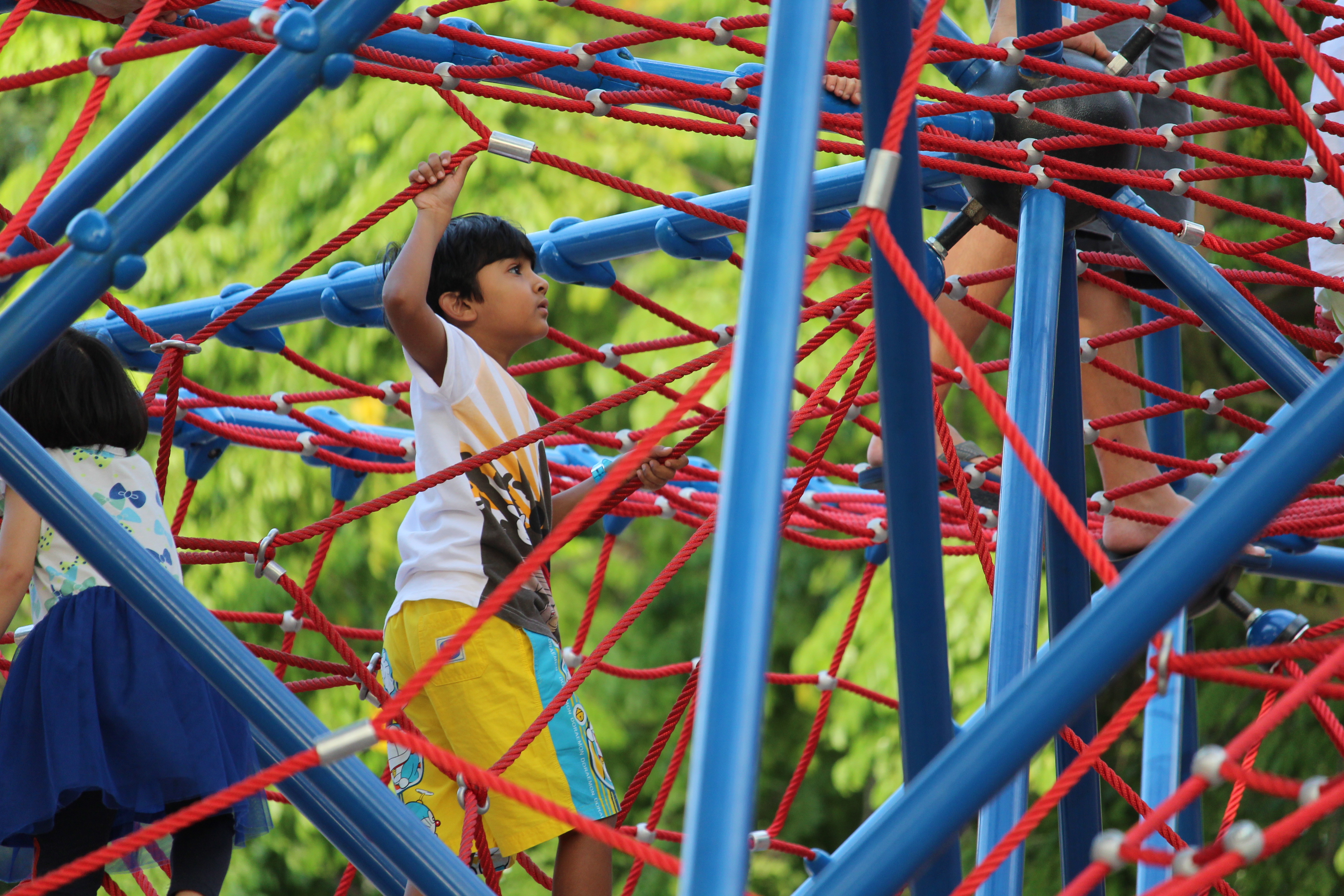 4. Be creative
Outdoor play is great for encouraging kid's creativity as they are away from the confined indoor environment. This gives them a chance to get creative with things around them especially when they have no toys with them and how beautifully they transform the things around them to make it a play. These days I can find many dry leaves in the playground everywhere and my daughter along with her friends make a home with dry leaves and stones or those green leaves they cook up some food for everyone. You don't need anything expensive to enjoy or get creative.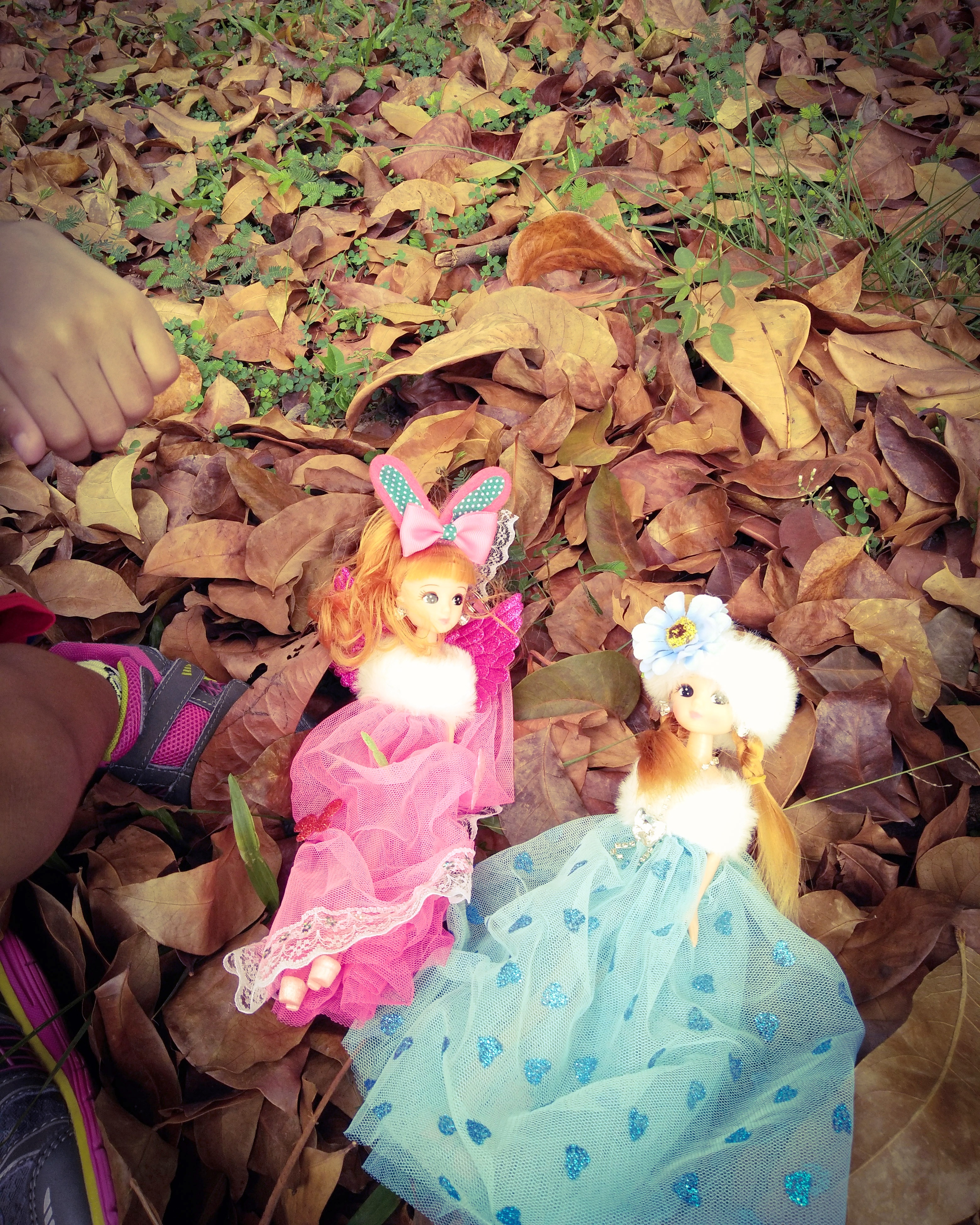 5. Happiness
Remember the time when it is raining and kids can't go out all they keep on saying is how boring it is to sit at home. Do you know that kids happiness level is attached to the outdoor play.  Outdoor play helps them to use their energy level in the right direction giving them the much-needed happiness and relieves the stress level as well. You will notice that kids who play outside rather than sitting in front of gadgets have better sleep pattern and less depression.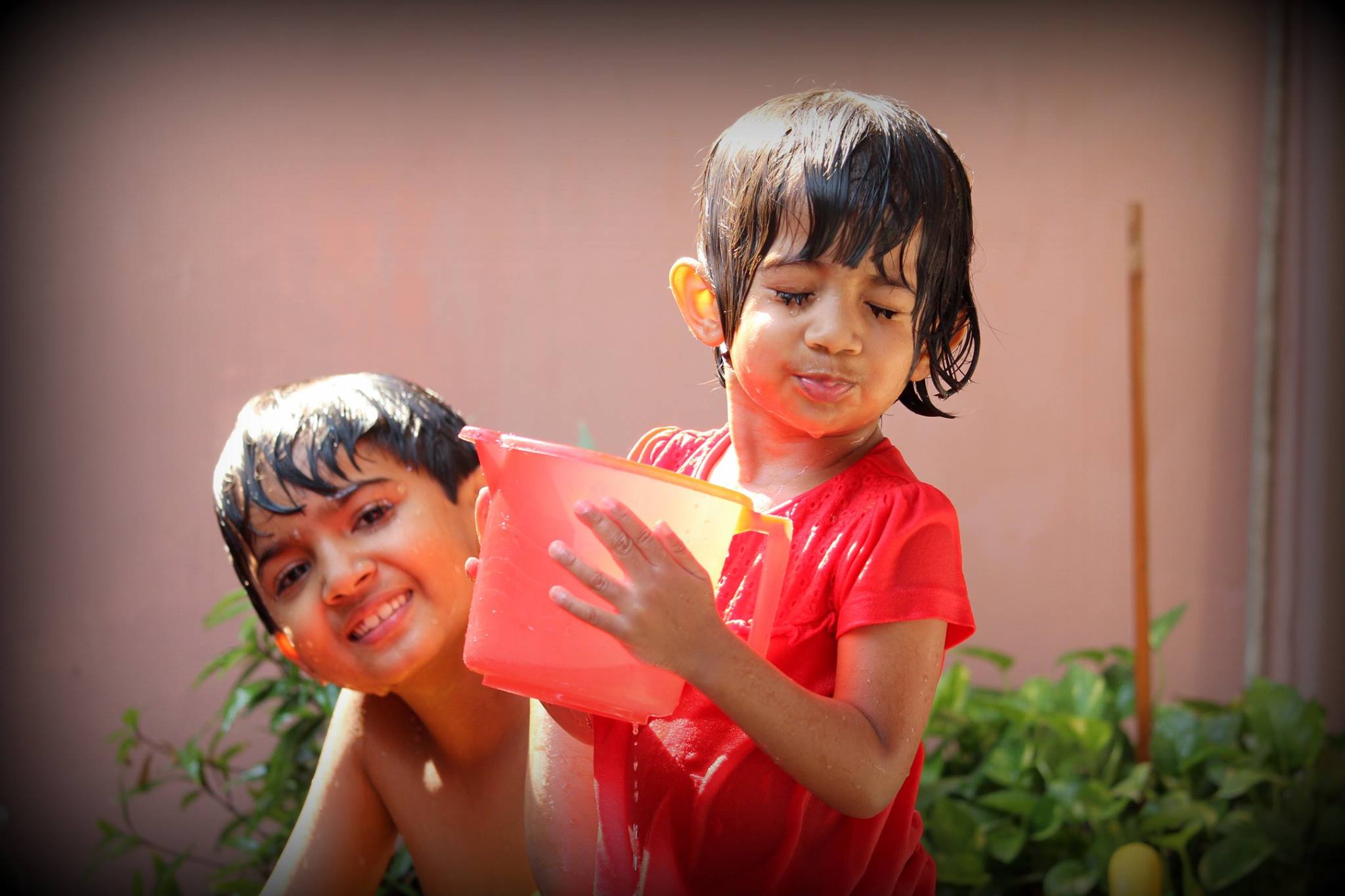 "Kids learn from experiences whether big or small, good or bad. That's why Friso provides the right nutrition for your child to be strong inside to take on challenges."
#frisostronginside #frisosg #frisoexperience
Read more about Learning and Experiences here. For more information on Friso, check our their Facebook page or Instagram.
You may like: