This year begins with a new home, new place, new school and a new routine, both my kids started attending school – one with primary and other one with a preschool. For my little one it is the first time so it is parent accompanied for a week. So, my morning hours are really crazy preparing and packing lunch. Now with two breaks and school bus, I need to pack something healthy to keep his energy level up. Luckily I got to know about
BoxGreen
while searching online about healthy snacks
BoxGreen is on a mission to promote healthier snacking by sourcing and delivering natural and healthy snacks. Frankly speaking, I have only heard about those beauty subscription boxes delivered to doorstep but this is the first time I have heard that we can get guilt free healthy snacks delivered every month at your doorstep.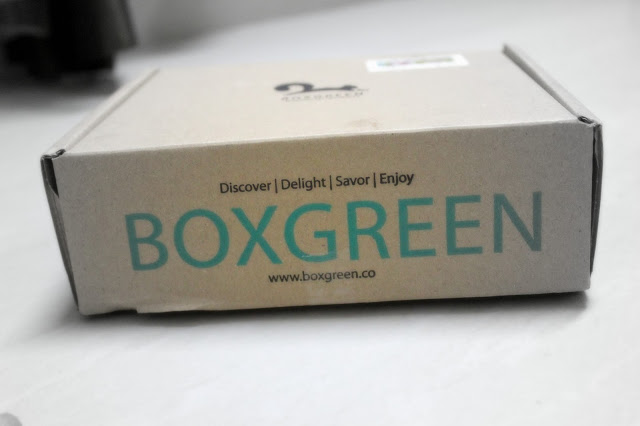 Each snack contains wholesome ingredients – with no artificial sweeteners, flavors or colors. They are a perfect choice for kids too.
What is your preference ?
– Do you like salty – They have!
– Do you like crunchy – They have!
– Do you like fruits – They have!
– Do you like nuts, seeds– They have!
– Do you like chocolate- They have that too!
You can choose from the different variety they offers on their website.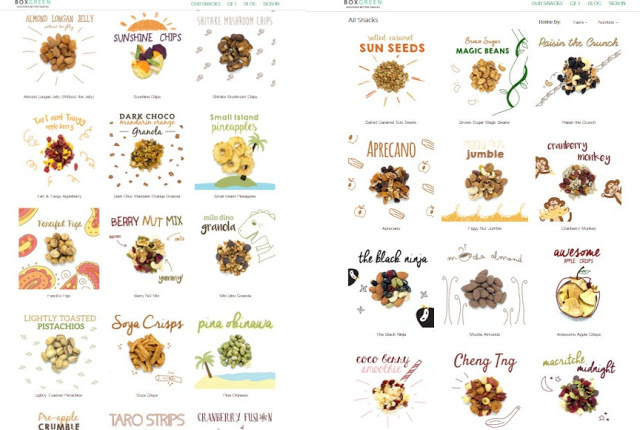 Here is what you can enjoy in your BoxGreen! First month I didn't know what to expect in the box, so it was like a surprise for me. It was all nicely wrapped in this brown paper and with a note to brighten up your day.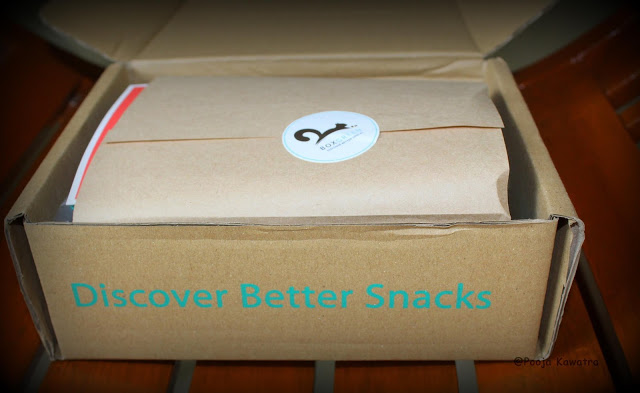 There are different varieties of snack in each monthly box which are sourced from local trusty supplier who roast, bake, cook and pack the snacks. Other partner branded snacks are sourced mainly from the US or Europe.
I have received 4 snack varieties in my box and total of 12 bags of snack per box which were individually pack for a single serving of 30g.
From left to right is the packs of Brown Sugar Magic Beans, Salted Caramel Sun seeds, Peanut Pretzel Muddy Bites and Raisin the Crunch.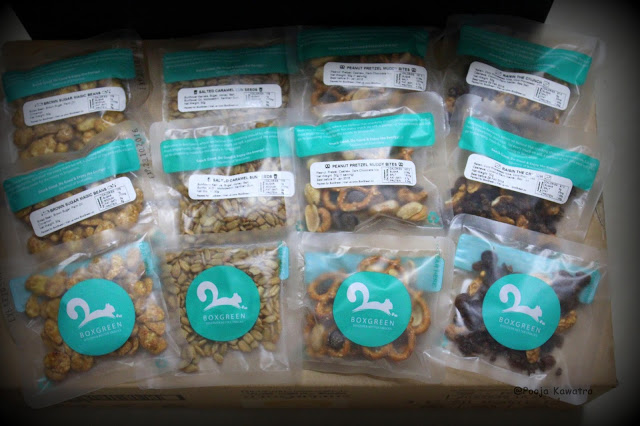 Sugar Magic Beans is crunchy with a dash of Cinnamon and taste nice whereas Peanut pretzel has some chocolate taste so was all grabbed by my kids.I liked the raisin crunch flavour with sweetness and crunchiness.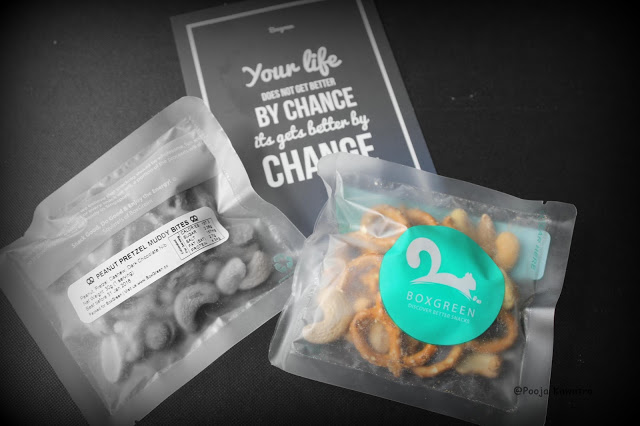 Loved the way they include a thought for the day card which is so inspiring.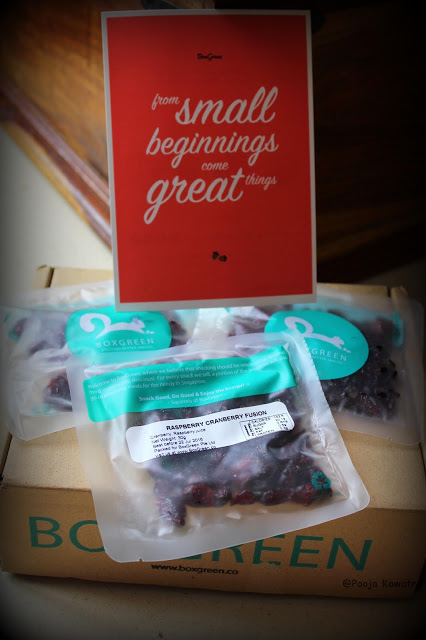 Something from my second box which I have received and snack pack was totally different this time.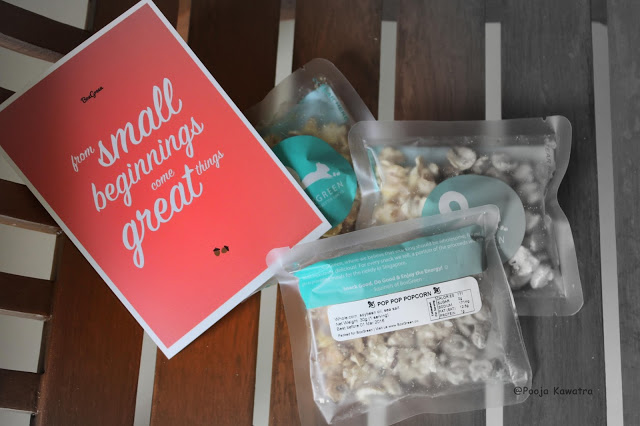 Can you guess what yummy snacks I have got for me- Sun-dried Apricot, pop pop popcorn, Raspberry cranberry fusion, Awesome apple crisps. I was in love with all of them this time as I can indulge myself eating fruits anytime of the day.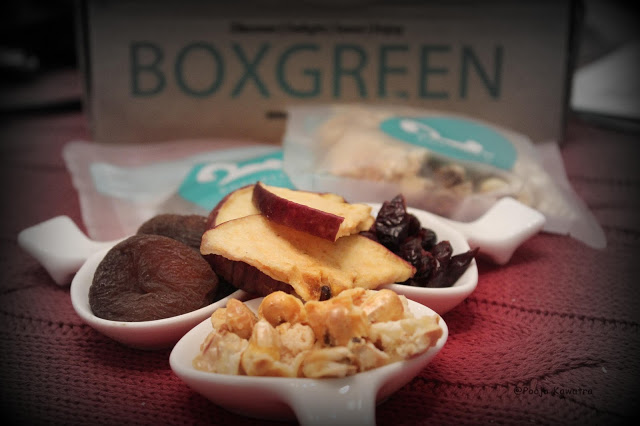 You can top up overnight oats with these crunchy apples, raisins and apricot to make it a complete healthy breakfast.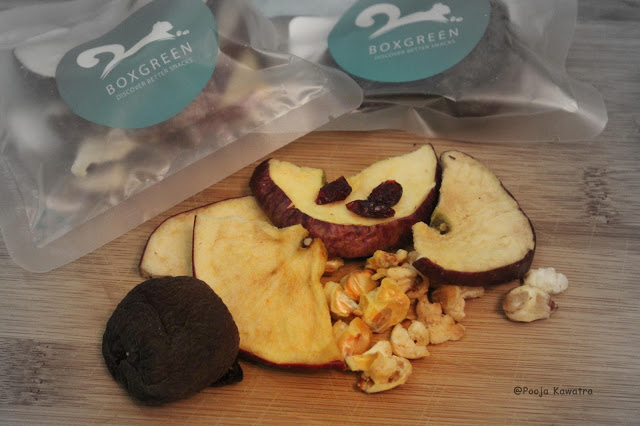 These apple crisps were really awesome with fresh fruit taste and natural sweetness with crunchiness. I have noticed that Nett weight for them is 20g as compared to rest others which is 30g.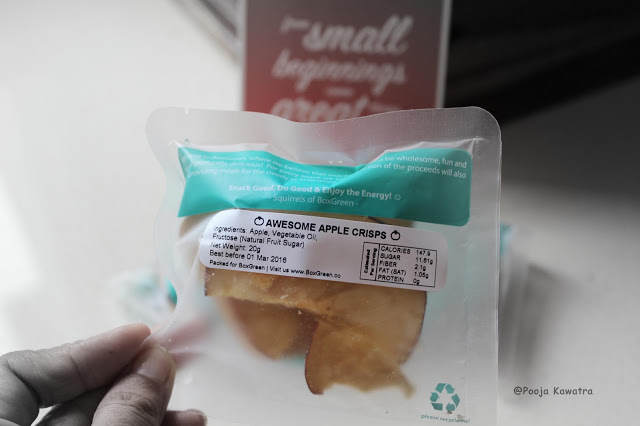 You can just serve your kids or guests like this only and they will enjoy it.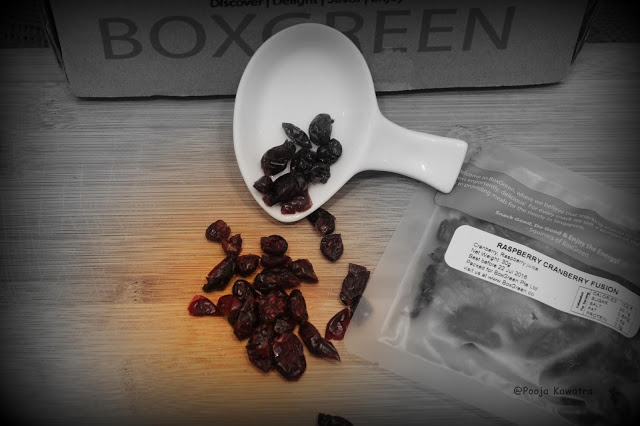 How you can order these boxes 
Go to BOXGREEN and create an account with them. Now start browsing variety of snacks from "Our Snacks" tab according to your taste buds, add them to your pantry. All your added item will be displayed as a list on the right side of the page. If in case you have any queries, please check them here

Be assured with the quality and review of the product as BoxGreen has got an exclusive nutritionist reviewing all of these snacks.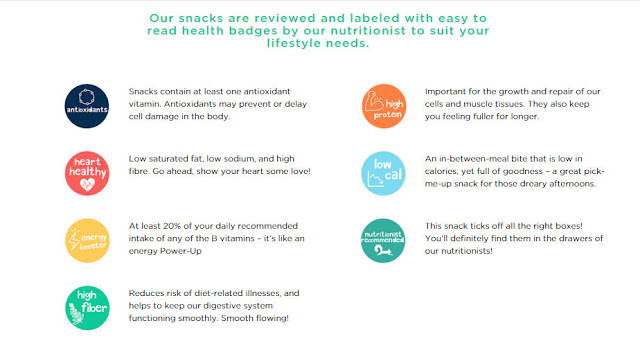 Overall I have enjoyed all the snacks as it has got a mix of sweet, salty, crunchy, fruity. It is something quite convenient to carry and store for a longer time, as they are individually packed to retain their freshness.
If this monthly box comes with 30 servings(like 1 for each day) as a mum it will be really helpful for me to organize everyday and it is indeed a good way to introduce kids to healthy eating by including dry fruits in their school snacks. Frankly speaking my second box didn't even lasted for 3 days as pop corn was gone in 10 minutes. My hubby and my girl loved apple and apricots so reserved it, I loved raspberry and apple though i got share in rest other snacks too.
Well! Single serving goes just right with my one cup of tea and something to munch on with it.
Thanks to Boxgreen for introducing and sponsoring these healthy snacks to us for a review purpose.
All the readers can avail a 20% discount on these healthy yet yummy snacks by quoting "Pooja20" while making a purchase.