When you are a mum your birthday celebrations are year around and not just to one particular day so we finally decided to enjoy a family retreat at Amara Sanctuary Resort!
Even though we have been visiting Sentosa for years now but always find something new to spend time with family.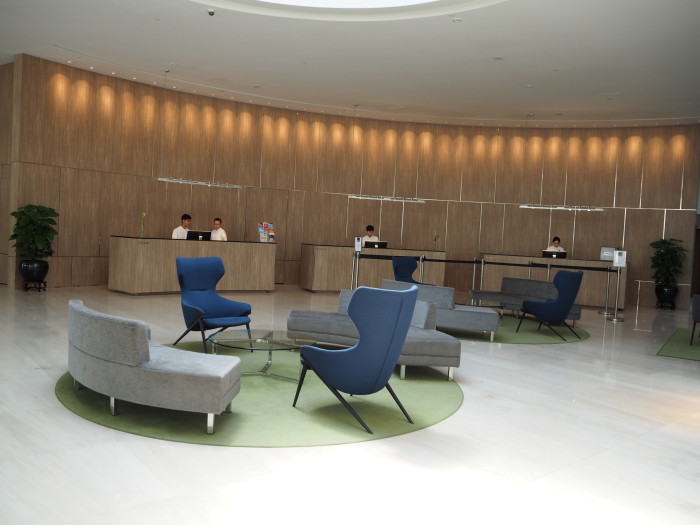 Check-in process was quite fast for us and glad that we didn't have to wait for our room to be done because kids were super excited to know that we will be staying in one of the villas.
The resort has a free buggy ride which is quite convenient if you have elderly and kids along with you.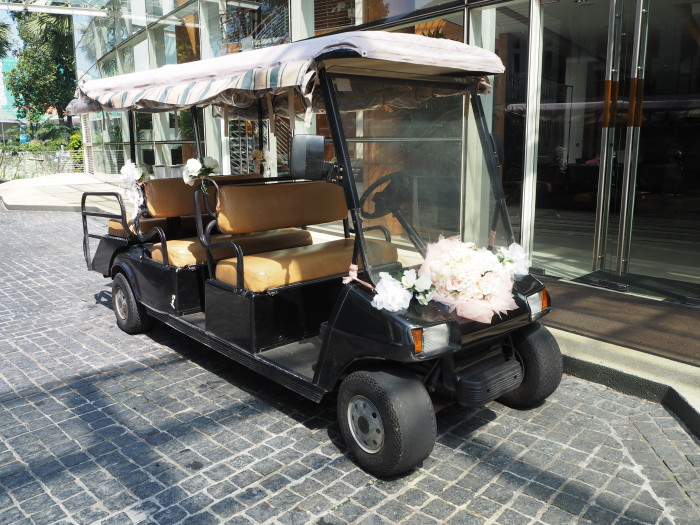 I must say this is something you look for in your vacation just away from the buzzing city life and enjoying in stay so close to nature without travelling too far.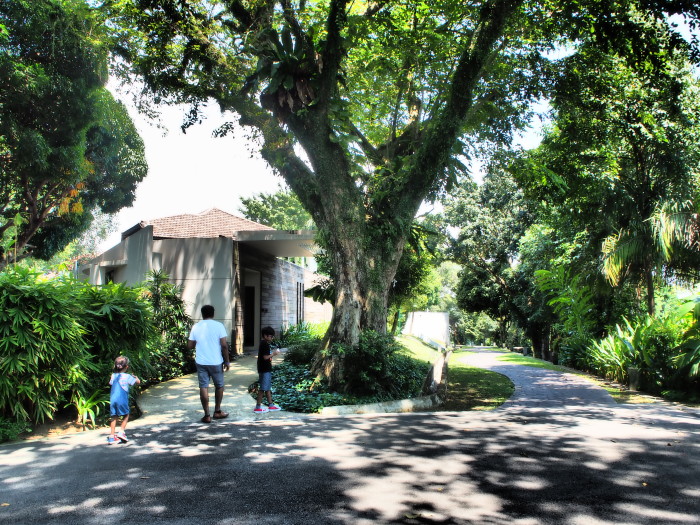 AMARA SANCTUARY RESORT VILLA
Here is our 2 BEDROOM VILLA which is perfect for the entire family to stay and you won't feel that you are staying in a hotel.
Let me take you to the villa-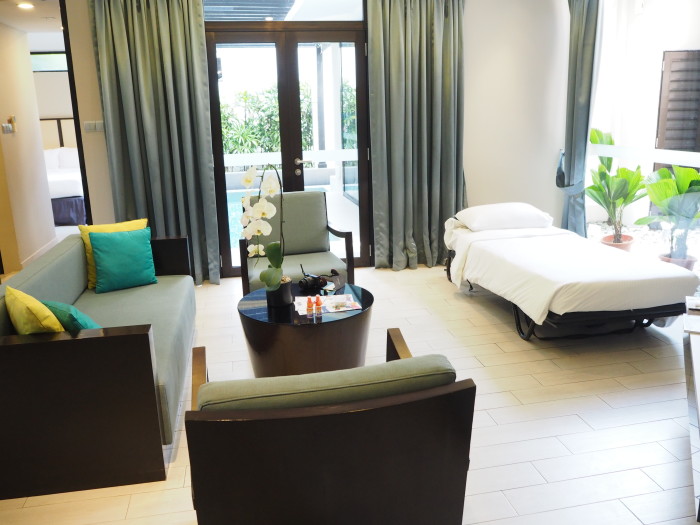 This is the living area with sitting arrangements- sofa and dining table.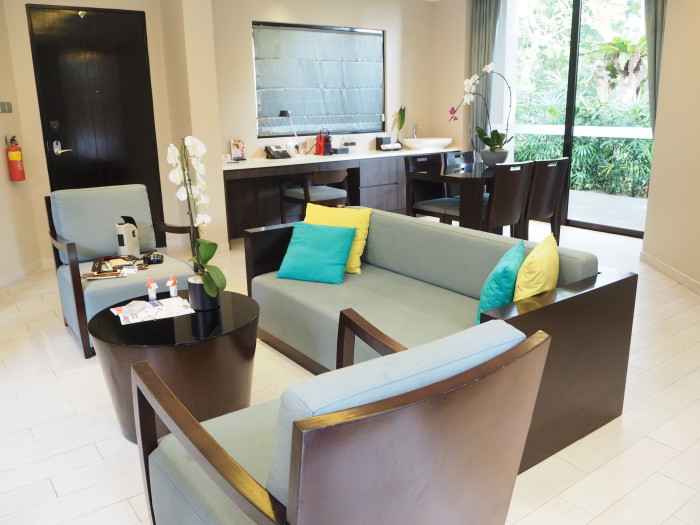 This area was quite useful for working also and got a coffee maker with complimentary coffee.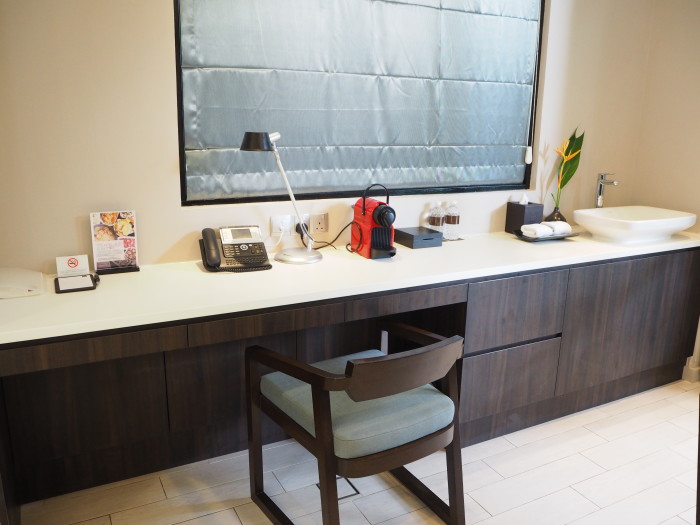 These mosquito repellent sprays came very handy with kids especially if you go out for a walk.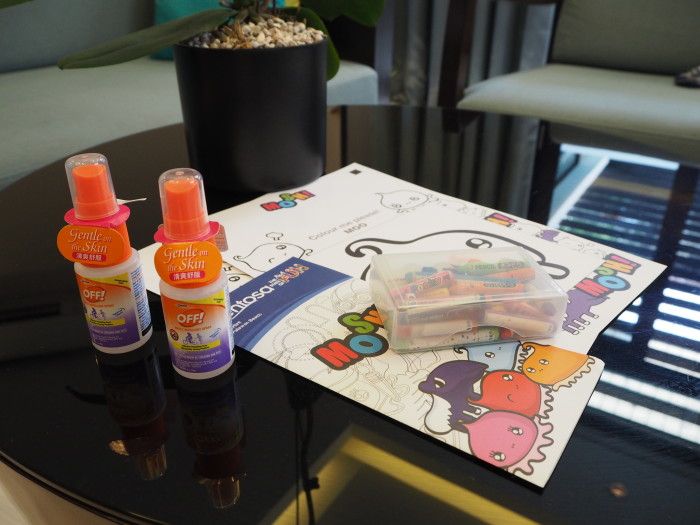 PRIVATE PLUNGE POOL
The private plunge pool with bedrooms on either side with a glass sliding door and only the doors on the master suite will open and kids room glass panel won't open which is quite safe.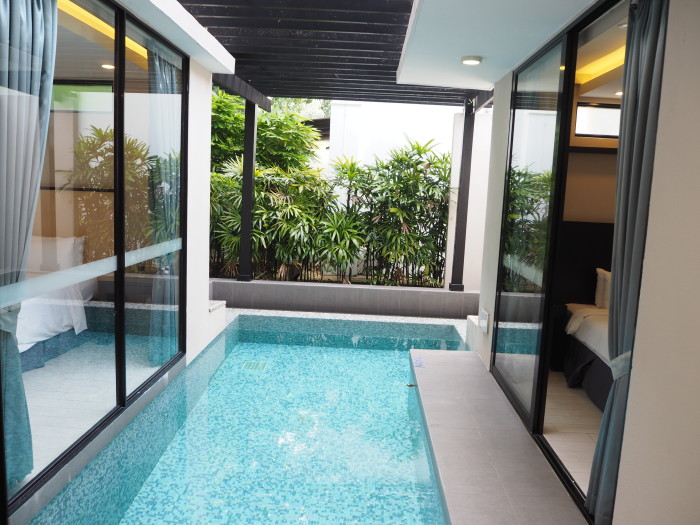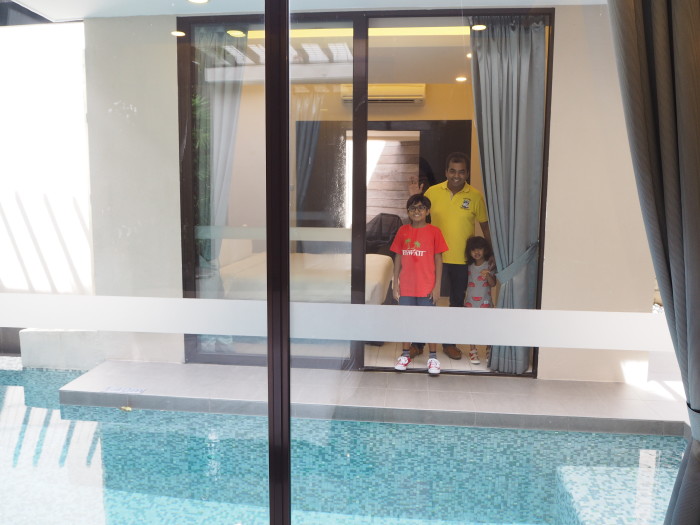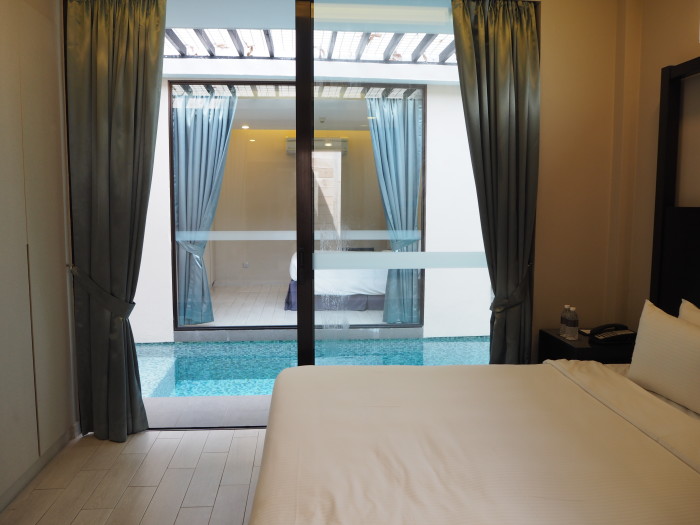 This bathroom was quite big and the stone tub was the highlight here.
Even though there was another bathroom but they insisted to stay in the tub to enjoy. I felt there should have been a sliding door next to this tub.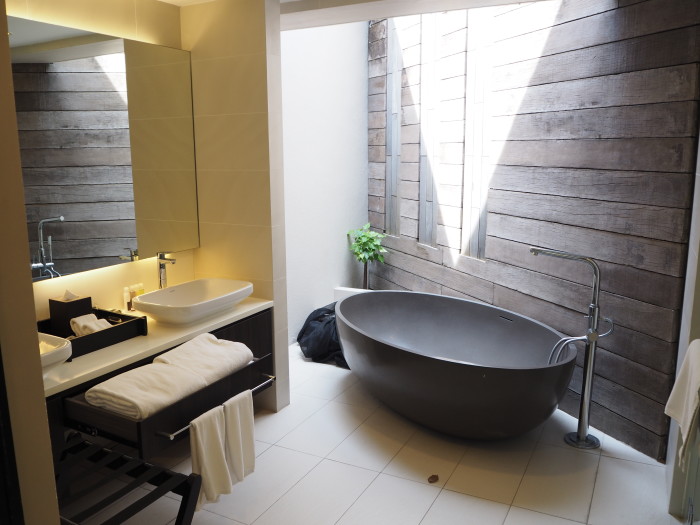 HIGH TEA BUFFET
After check-in into our villa, we went for High-Tea Buffet to enjoy some yummy treat at the restaurant.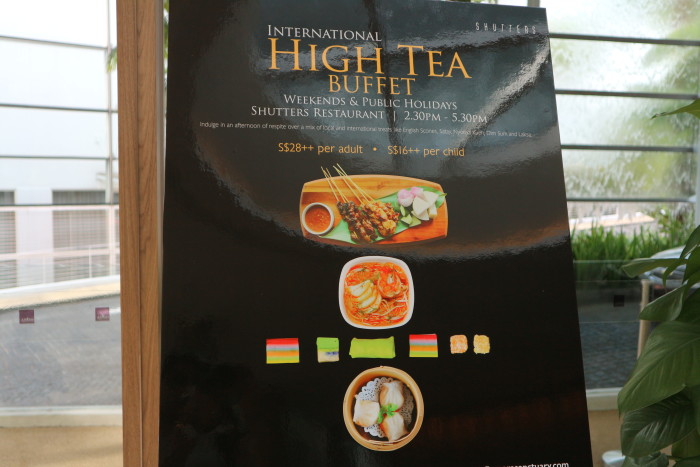 Although I don't have a sweet tooth but you will always find me near the dessert counter where for sure I will be trying out everything along with fruits.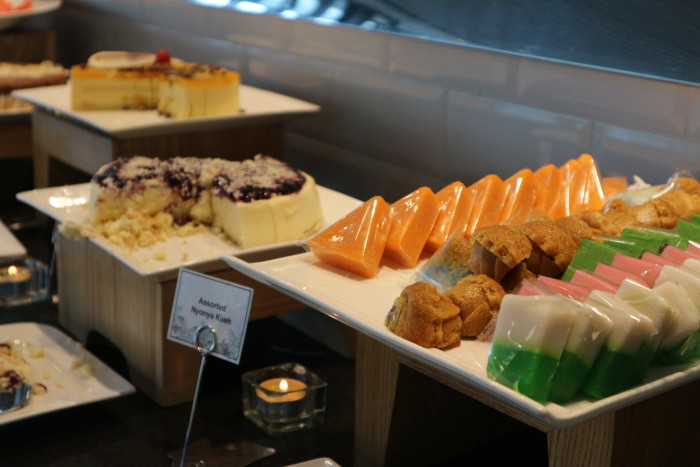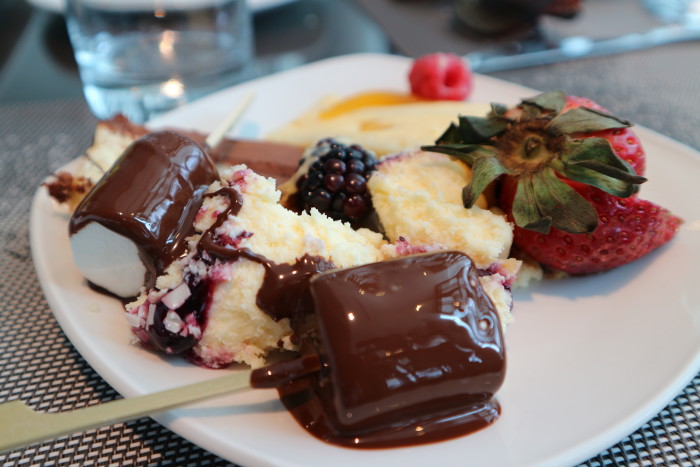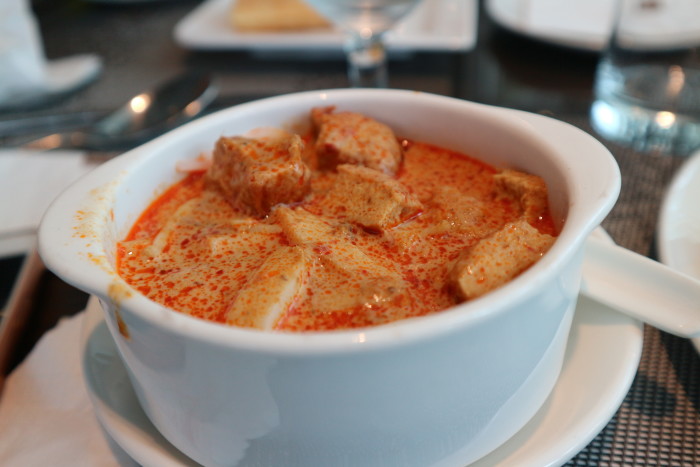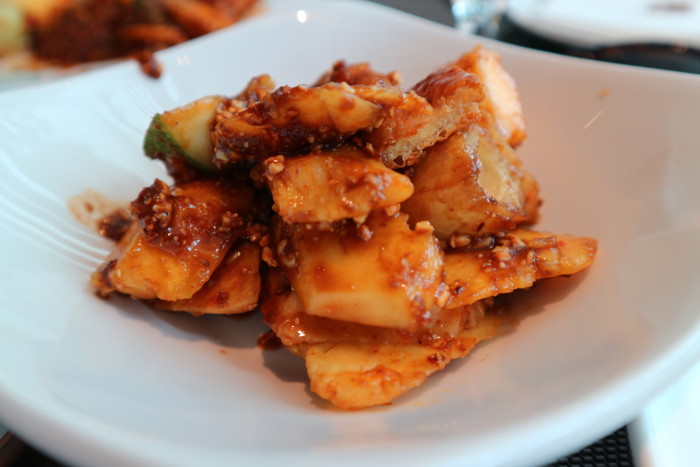 HOTEL POOLS
There was so much to explore within the resort and so many pools.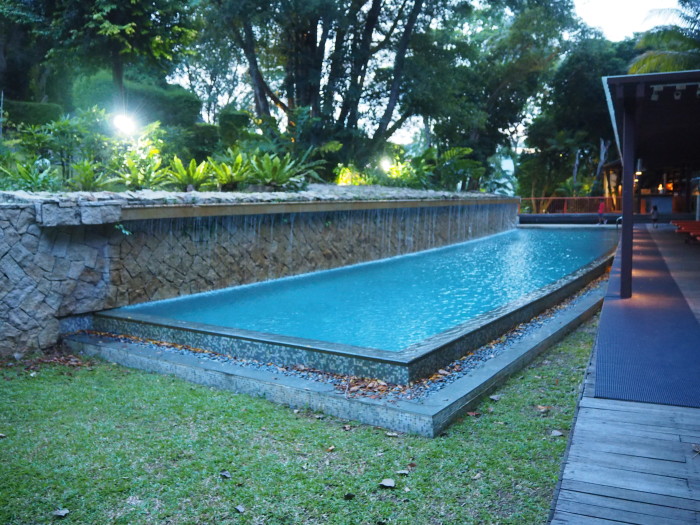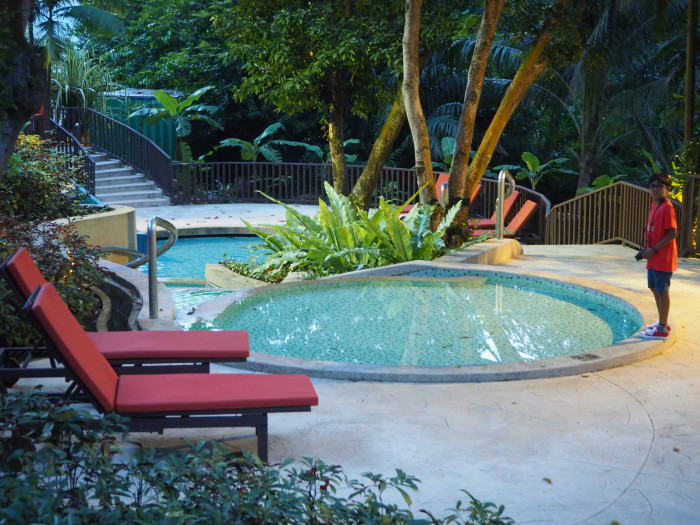 Can you see the little girl with happiness after she saw the pool with a slide?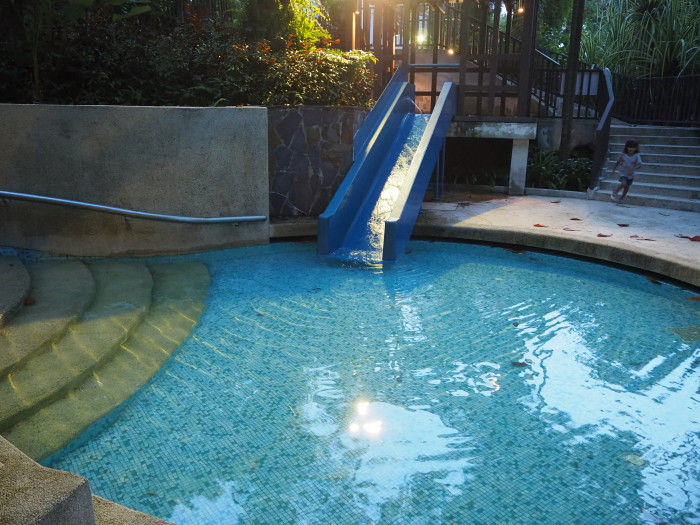 We didn't get the chance to explore this beautiful rooftop infinity sky pool as I find it was more for couples than for the families.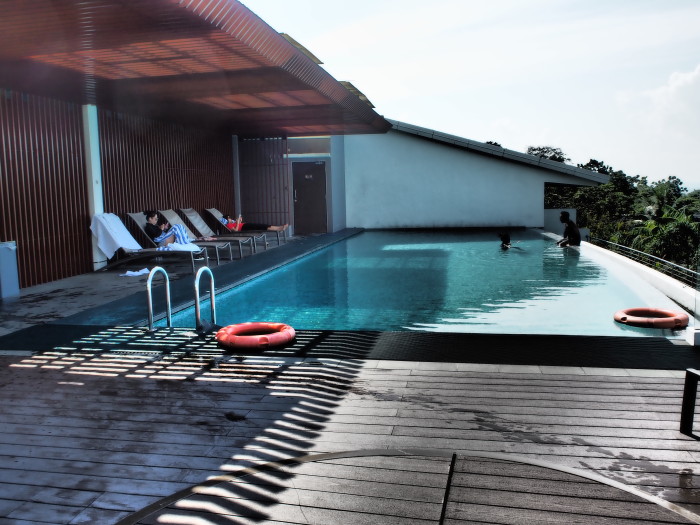 Mumma and Kaira enjoying some time sitting next to the pool as she was not ready to go inside and felt water was cold.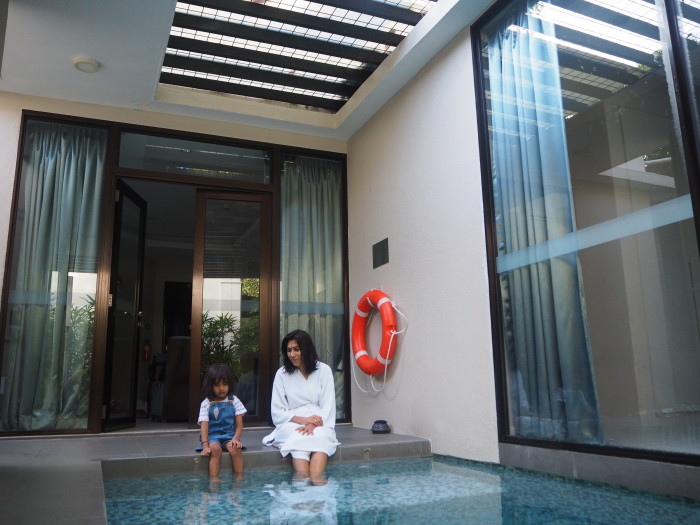 Kids were really happy as they got ample of space to explore and so close to nature. Seeing a peacock so closely reminds me of my childhood time.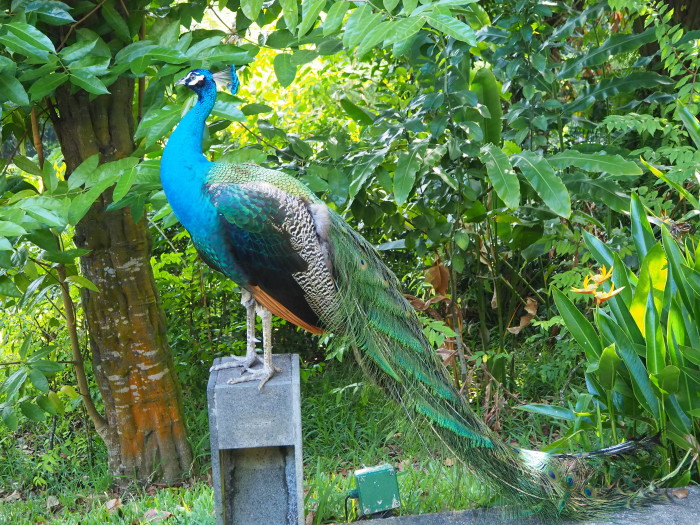 The fun time when you have Grandmom and you can show her all the places around.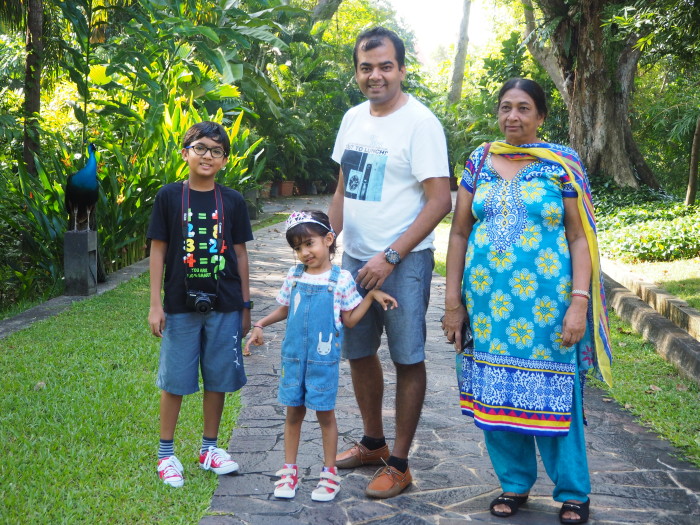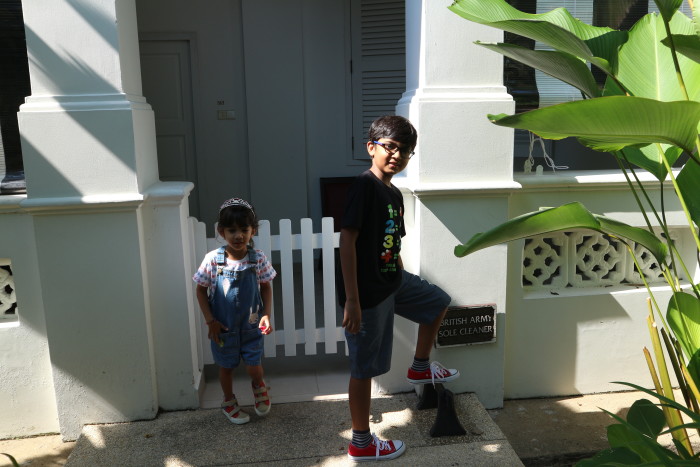 This Glass Pavilion or Glass Chapel looks quite beautiful and the magical part is that antique bell restored from the oldest chapel on Sentosa Island and a waterfall-feature serves as a picturesque backdrop to the chapel.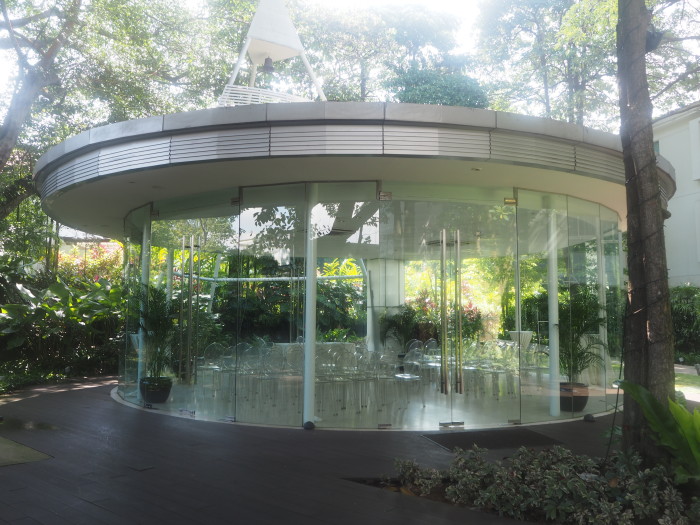 BREAKFAST BUFFET – THE SHUTTERS
Heading over to The Shutters for our Breakfast buffet! Overall the good variety of food for everyone to enjoy their breakfast but I was looking for more options for vegetarian as my mom was with us.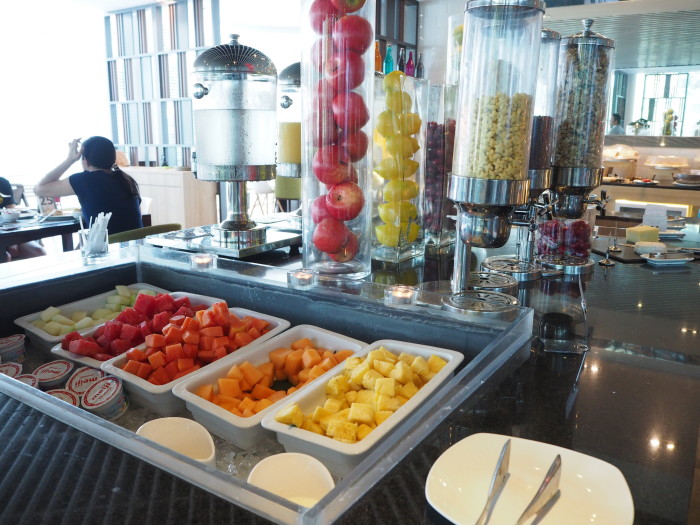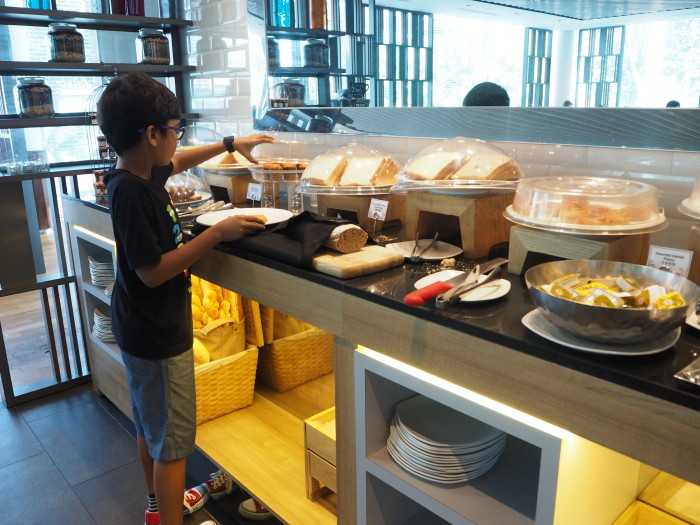 It was convenient to sit back for long as the place was not super crowded though I expected it to be packed during the Breakfast hours.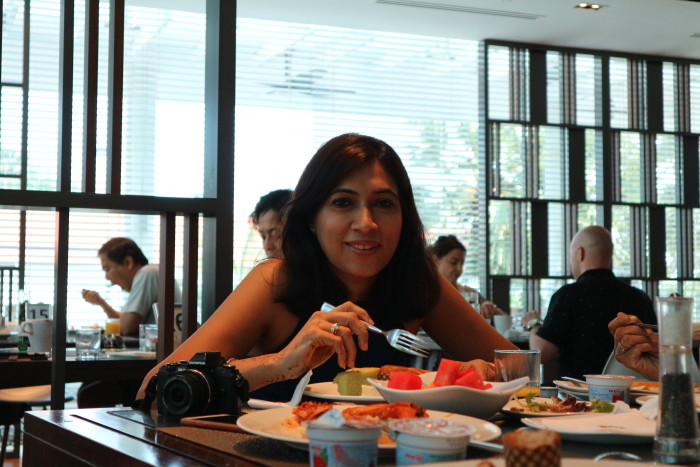 The resort has a mini counter with few food items which you can purchase and are reasonably priced for those midnight hunger pangs.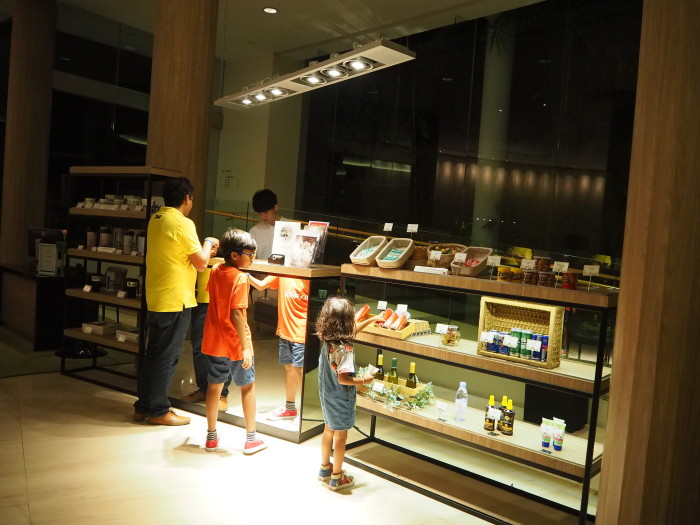 This is very old Singapore style cart with snacks or Kacang Putih snack is a childhood favourite among locals. Traditionally sellers would park their bicycle or cart outside the cinemas and schools, served in a paper cone usually made from old newspaper.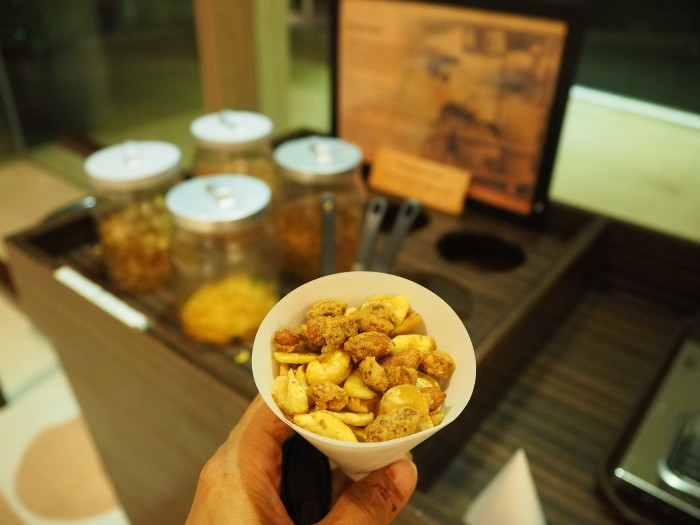 Every room has travel size mozzie spray but you recommend to bring along if you have kids.
Bring your baby/kids shower wash as I missed bringing in mine.
Room has locker, Bathrobe, Iron, Iron board
We had a wonderful staycation so close to nature and enjoyed a relaxing getaway.
You can check more details about the resort and facilities here.