It is so beautiful to wrap our entire year into this little world where I  can flip through those memories anytime and they bring the same happiness always. I was just checking my Instagram and saw there was so much I have shared last year but I might not be able to write everything. Some of the beautiful memories and let's say GoodBye 2017, Welcome 2018!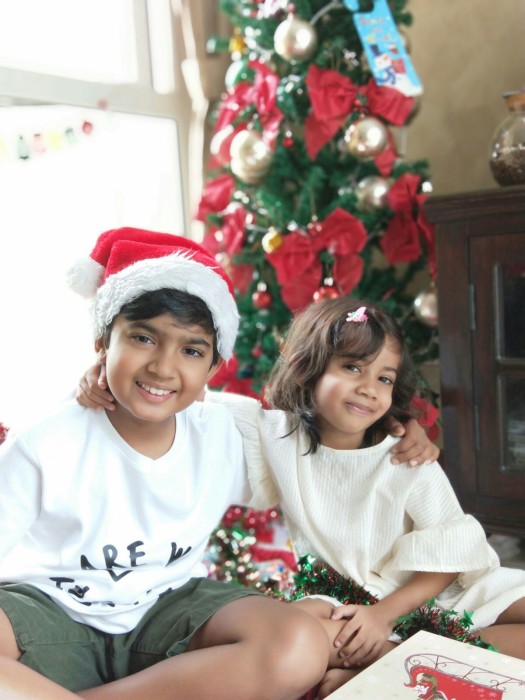 My day starts with them so year definitely has to be this gorgeous photo of my angels. Rewinding to last year when we received this booklet from Aayan's school and reminds me of the 1st day of primary school tour and he said, " One day I will make this robot because I want to be a Scientist" and since then his wished to go for "Young Explorer's club" so that he can learn Science.
Some of the random pics I click when dropping them to School and I am enjoying this motherhood. 
Our trip to Jaipur-
Feel blessed to spread the love and do my part as a Cancer Survivor-
When I was interviewed and featured by New Age Parents Magazine, it is so emotional when everyone around you considers you as an "INSPIRATION'.
My little one going for his 1st overnight camp-
Read on the blog: My 1st Overnight Camp 
Fun time Mumma and Son!
Celebrating Aayan's Birthday in Bintan
In love with him forever
Mother's Day 
My doll really wants a castle for her birthday and here she goes with mumma's DIY!
Kaira's Birthday Staycation – W Sentosa Cove
My darling hubby's birthday and this pic say all!
Rakshabandhan!
My Doll's first performance
My sis has sent to me this old pic of both of us with our  Dad! 
My Birthday photo can't be complete without them
Found this old boarding pass in one of the old boxes, its been 10 Years in Singapore!
This year I became part of TApfluencer with TheAsianparent!
My first ever blog train hosted on Mums& babies along with 60 moms and it was a huge success. The best part was knowing all the wonderful moms and how beautifully we have bonded together with MOTHERHOOD.
Here is my #DontJudgeMBU with my super duper bunch of crazy girls "Mom Bloggers United" who are always there!
My Little Kanjak
Aayan's first time cooking!- Super proud my boy
Super excited to meet Jeff Kinney author of "Diary of a Wimpy Kid."
This year Diwali with mom after ages! 
Our 14th Wedding Anniversary this year!
Our last minute Christmas decoration
Wrapping the beautiful memories of 2017 with MUMS&BABIES awarded as "TOP 100 SINGAPORE BLOGS"
Thank you, everyone, for making it to the top list with your love and support!! 
Wishing everyone a happy and blessed New Year 2018!