Aayan has started wearing spectacles from last two years and recently there was a change in his vision. There could be various reasons for the change in his vision but one of them is not the proper fitting of the spectacles. Recently, I have participated in Project Eyelet Junior to help him control his myopia. Not a good feeling but do you know that Singapore has the highest myopia rate in the world?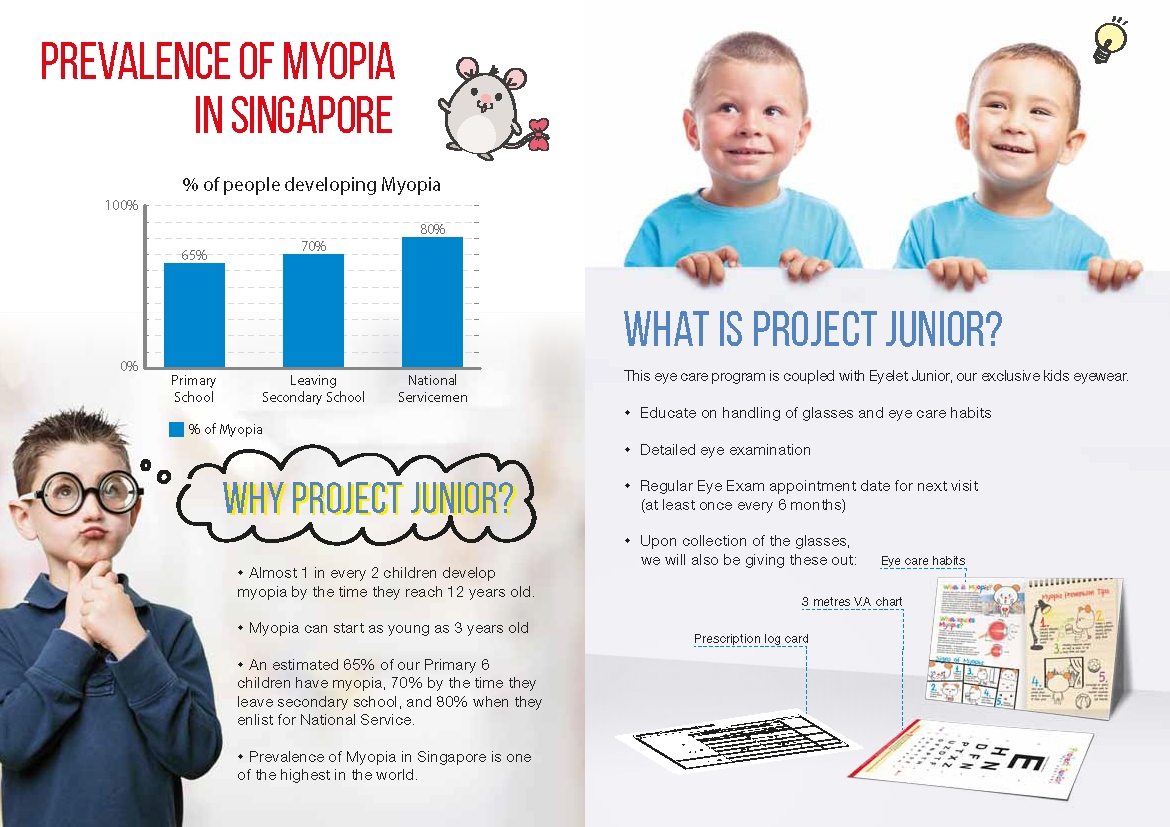 I thought of joining this awareness as this is the pretty common issue among kids these days. Even though I myself wear glasses every day and know how important it is to follow good eye care habits but kids sometimes tend to miss out following it with their rough and tough wear.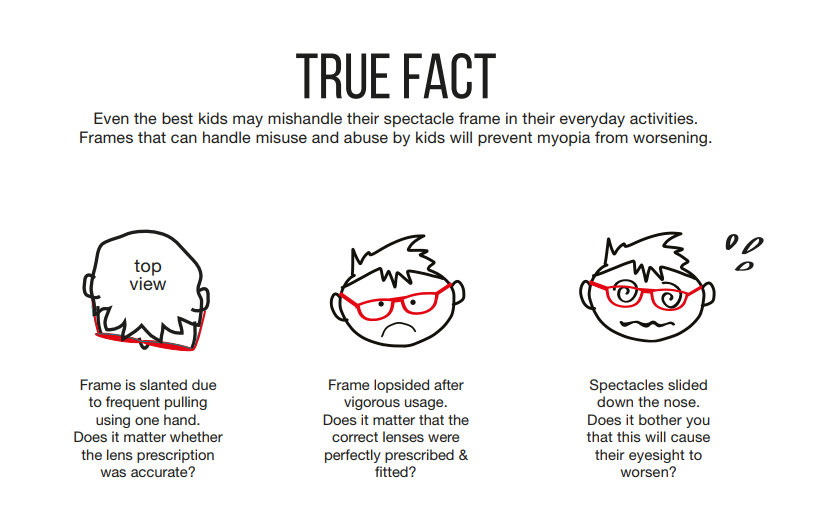 Project Junior is an initiative by Nanyang Optical with more than 15 years of experience on Eyewear Research, Design and Development, where they have conducted a comprehensive study on the eyewear wearing behaviour of kids for a wide range of activities at various venues under different environmental settings. They have come up with an ideal solution, the Eyelet Junior, to address the common issues encountered by kids wearing prescription eyewear.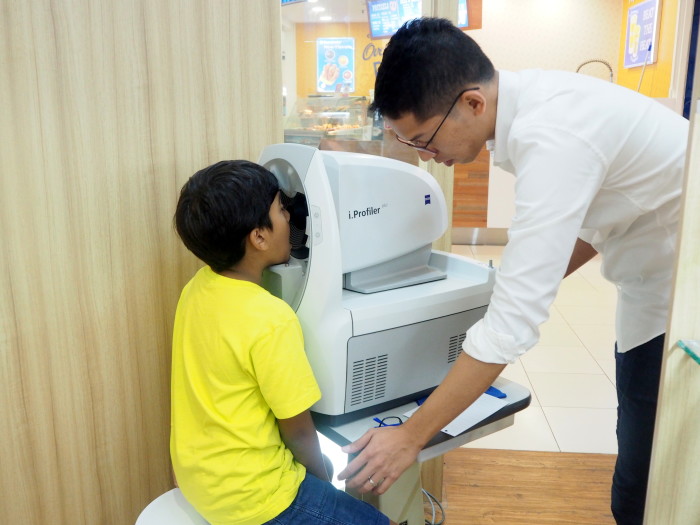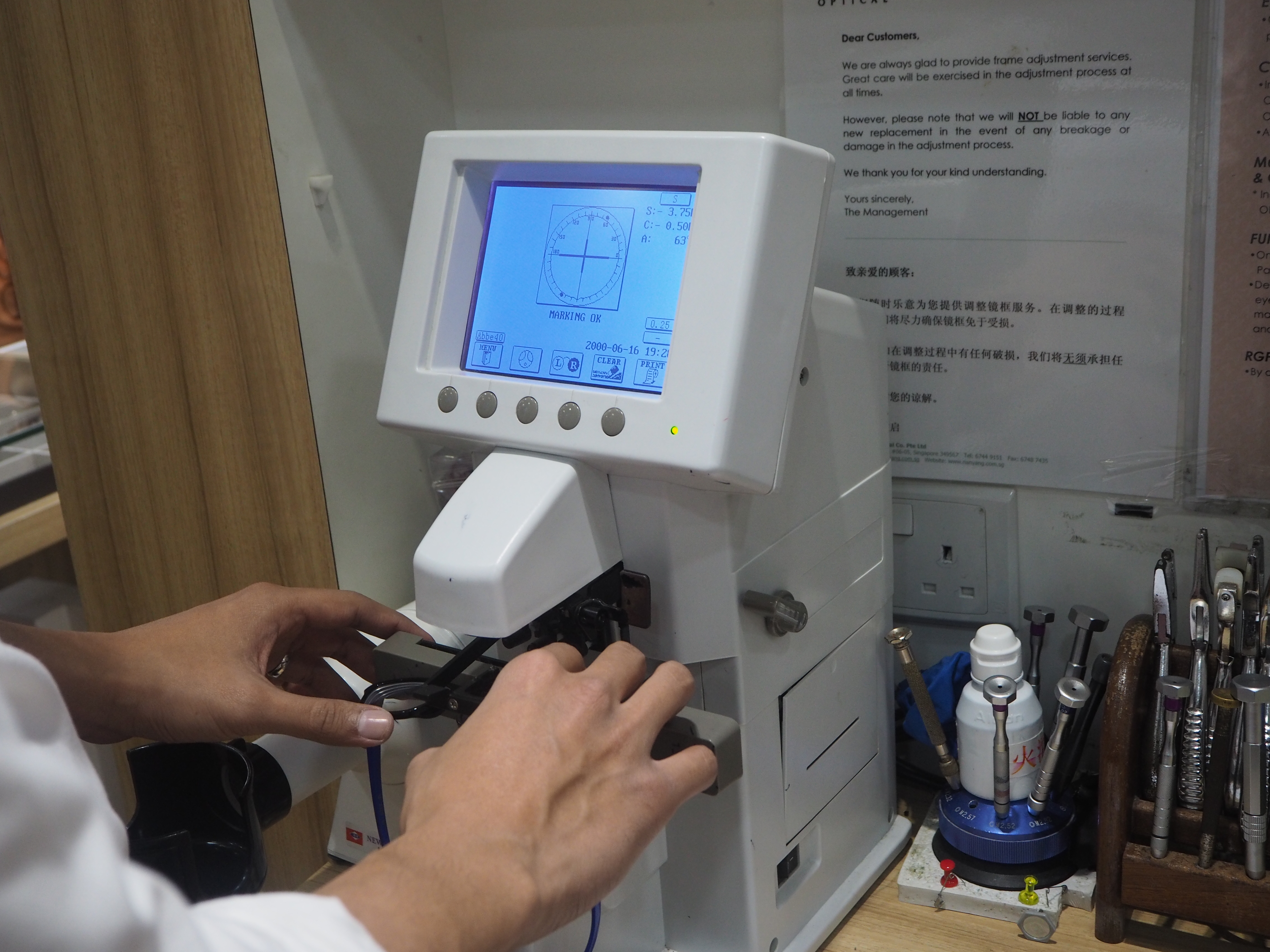 We met Amir at Nanyang opticals who has guided us with all the procedures where he will check Aayan's eyesight.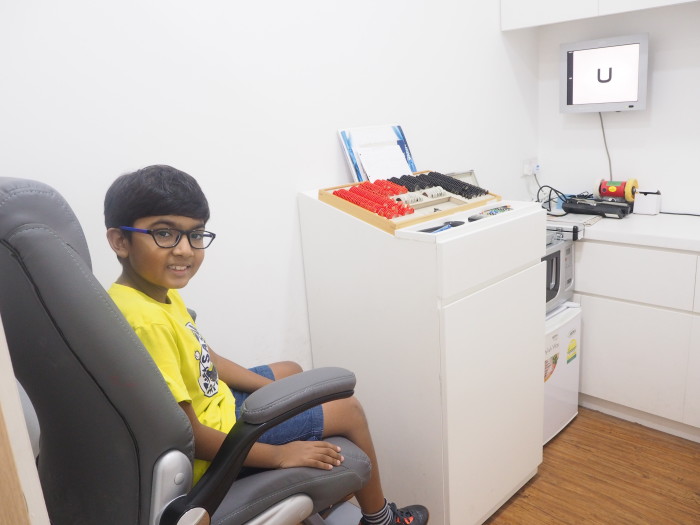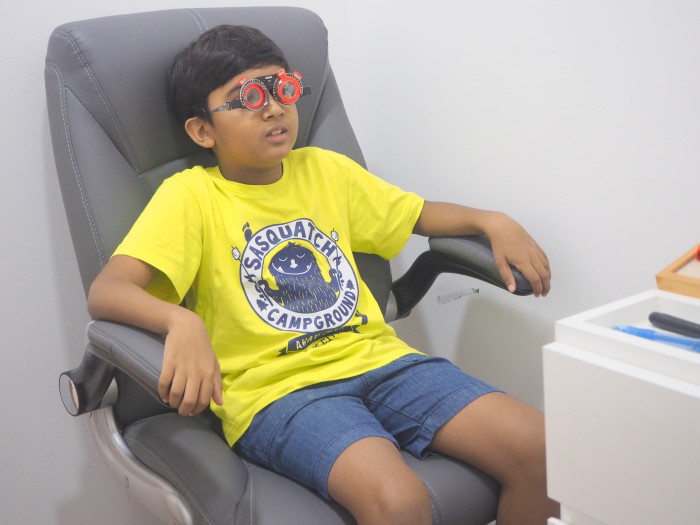 This is the first part of the eye check up – 3 Meters Snellen chart + Eye care Habits
This chart will be given out to everyone who has purchased their children's eyewear and it is to educate parents about Eyelet Junior.
There will also be Eye care advise/tips (at the back page)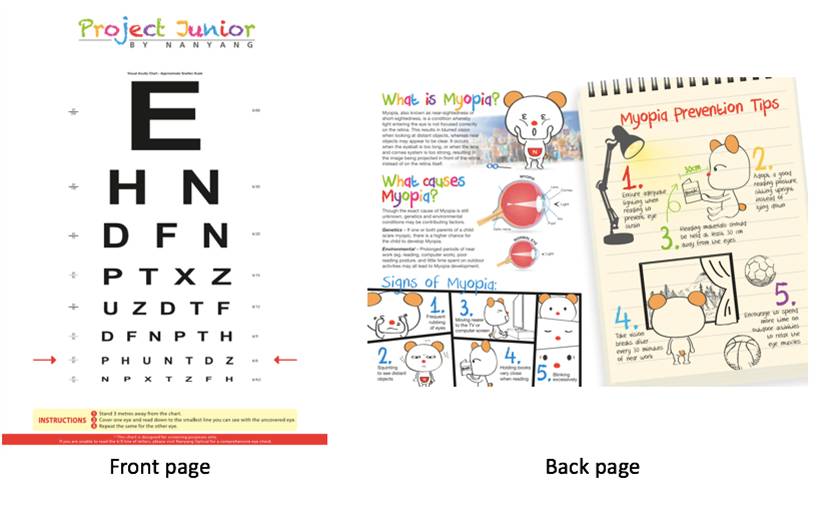 All the details were recorded on the preliminary recording form and will be attached it to the back of the customer record card.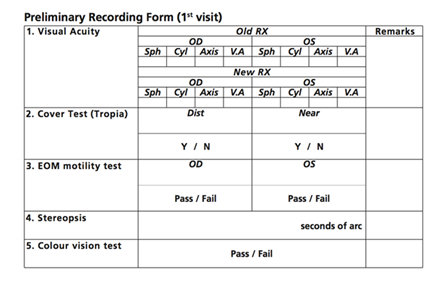 These were the tests conducted
Visual Acuity
Cover Test (Tropia)
EOM Mobility Test
Stereopsis
Colour vision Test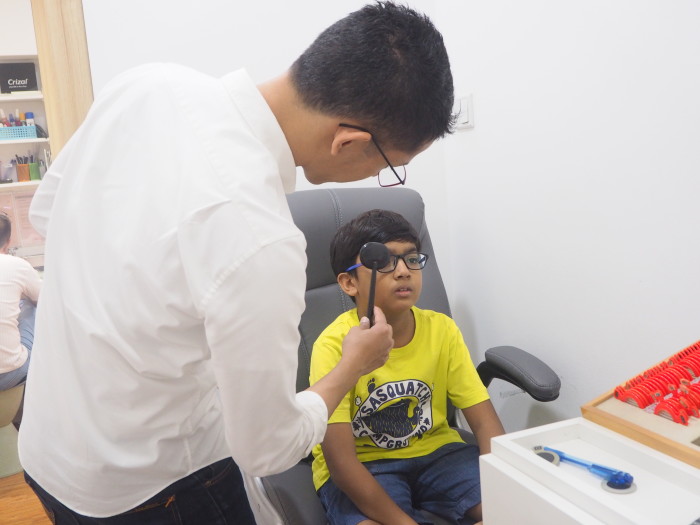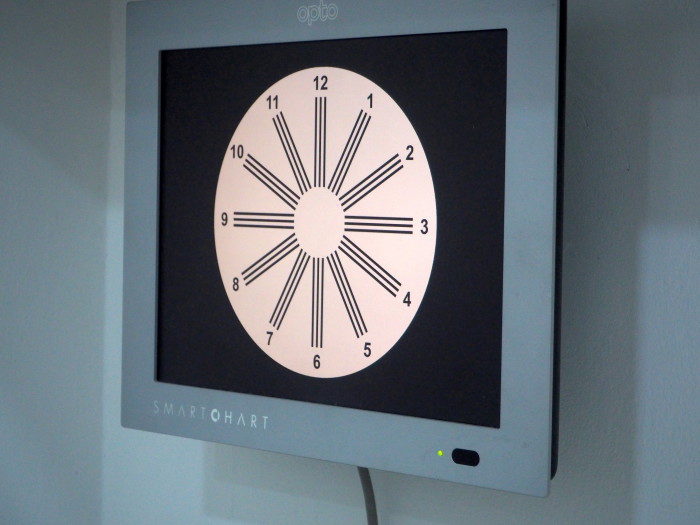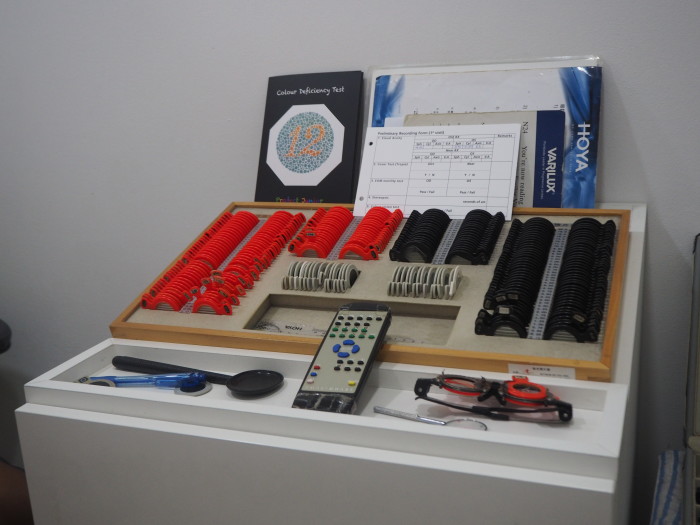 Continuing with the various test!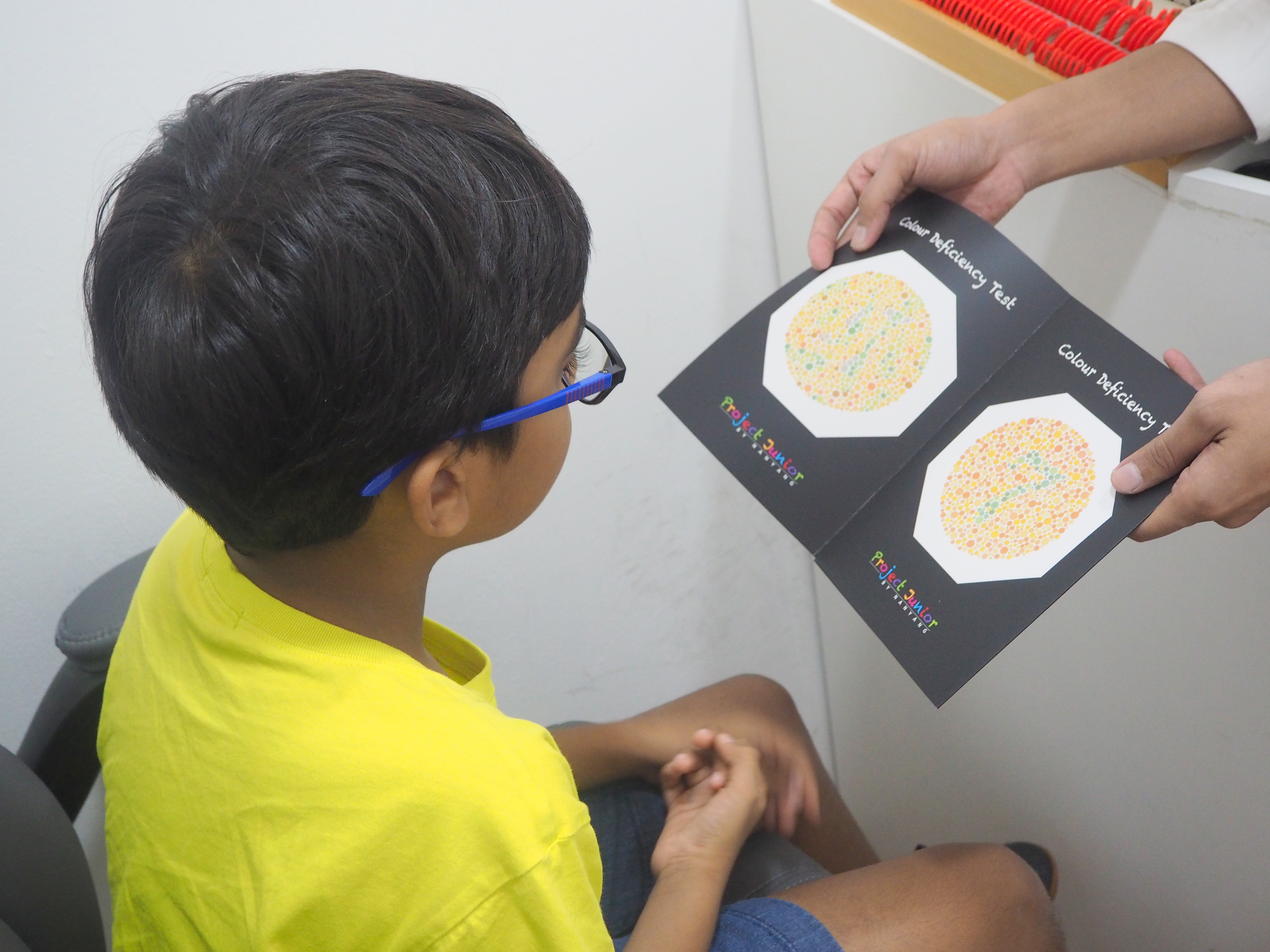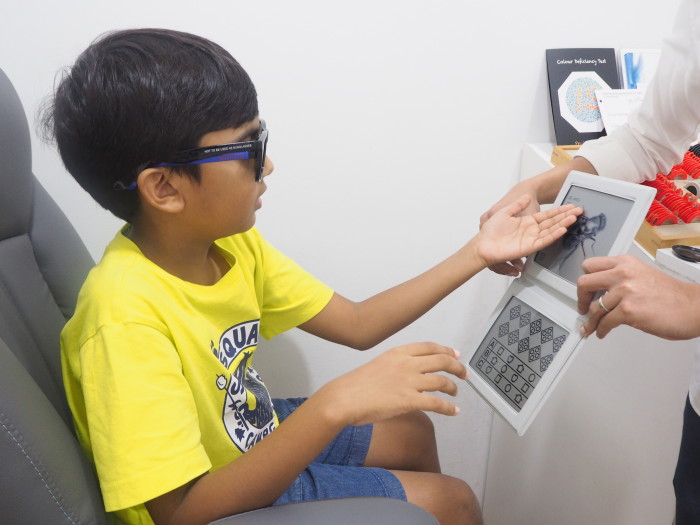 After the detailed eye checkup, we visited the kid's corner to select the frame and like always we end up choosing a blue frame as usual.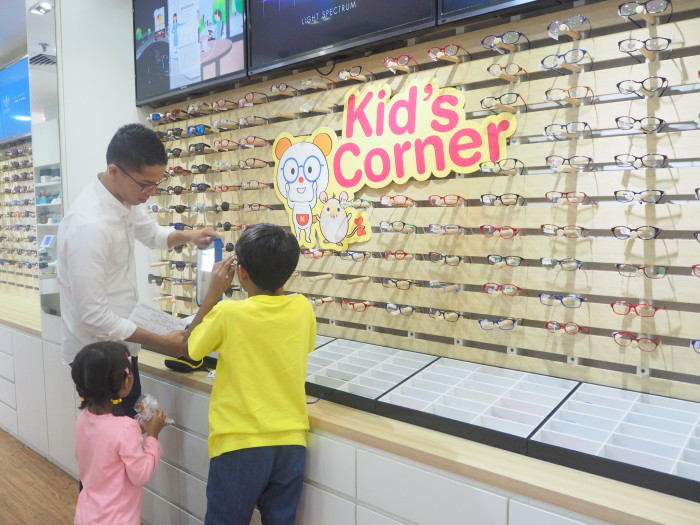 Trying the new frame and setting of the new lens with the proper measurement.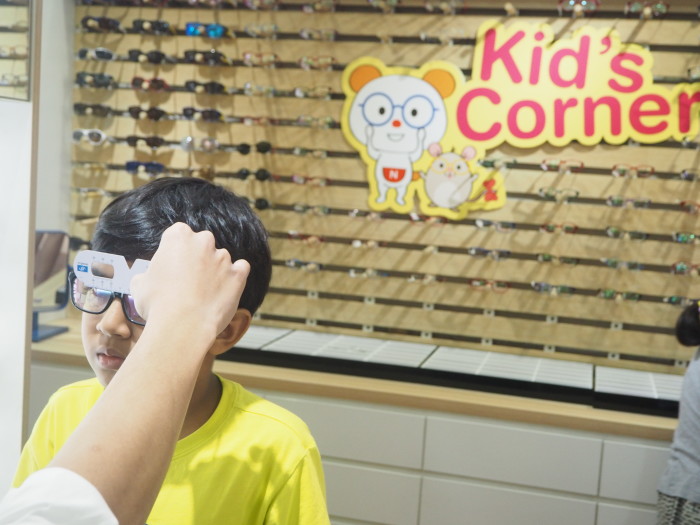 The world's first spectacle lens indicating a reduction of myopia progression by an average of 30% for Asian children between the ages of 6 to 12 with at least one myopic parent (this represents some of 60% of young myopes***)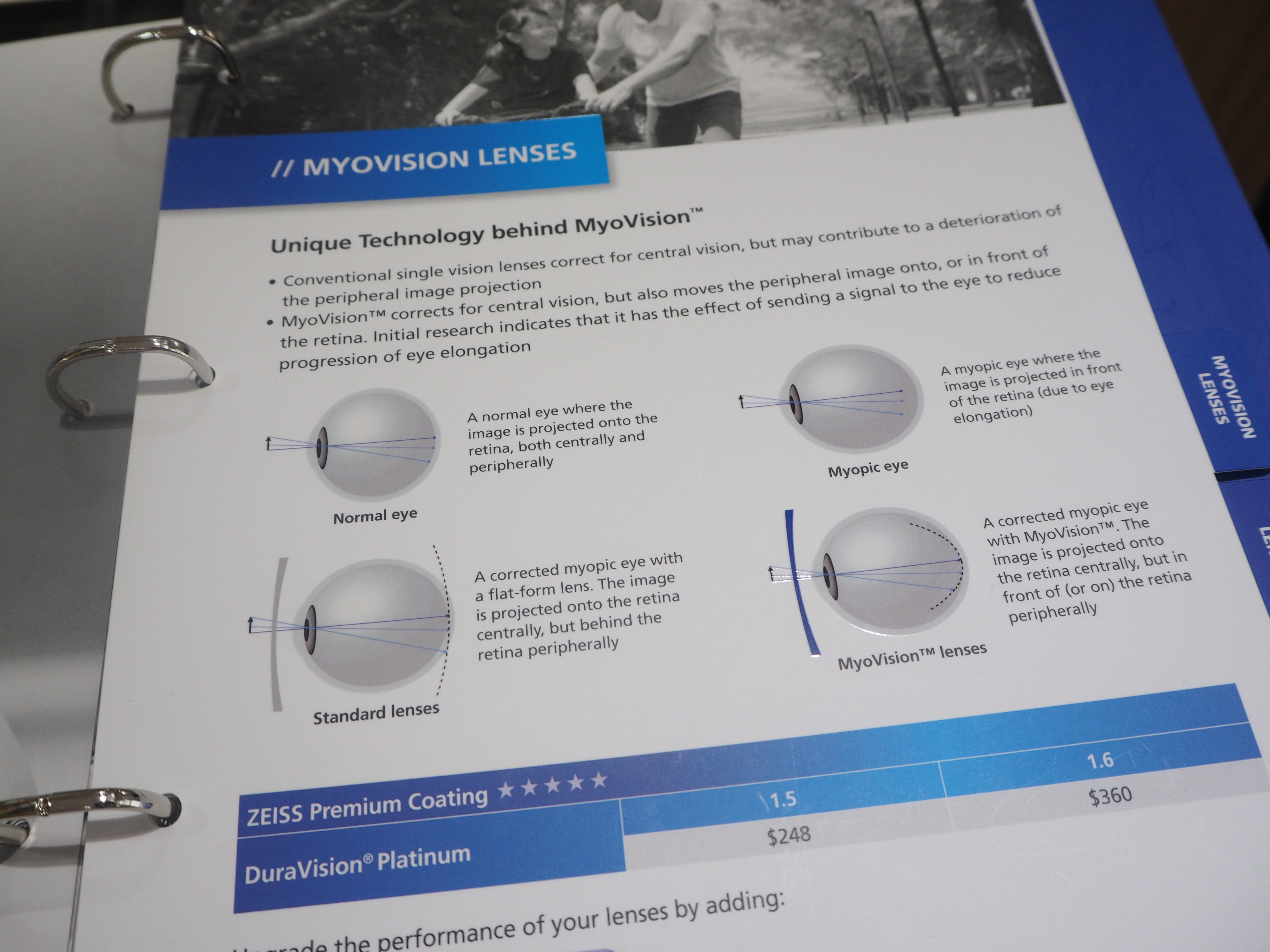 We received our Eyelet Junior glasses with Myovision lenses from Zeiss and Aayan has started wearing them so will go for another eye checkup after six months.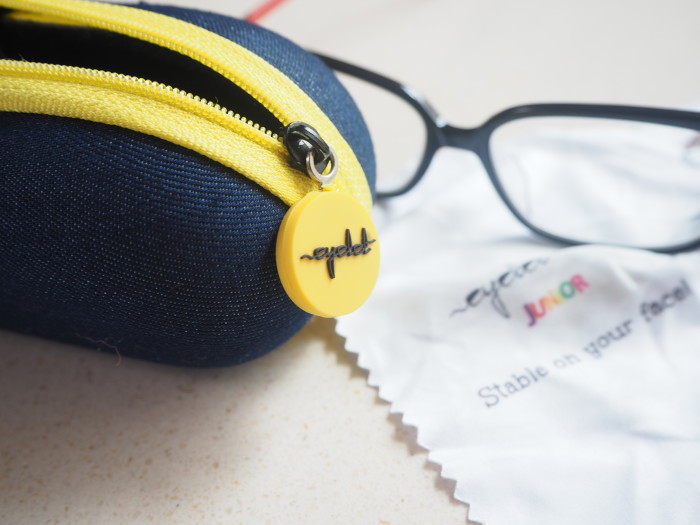 The best part about these frames is that stitch-locking system replaces the conventional screw locking system. The process is eco-friendly with no soldering involved and the temples are made of recycled polymers. These frames are pretty flexible which is a plus point especially for kids rough and tough usage.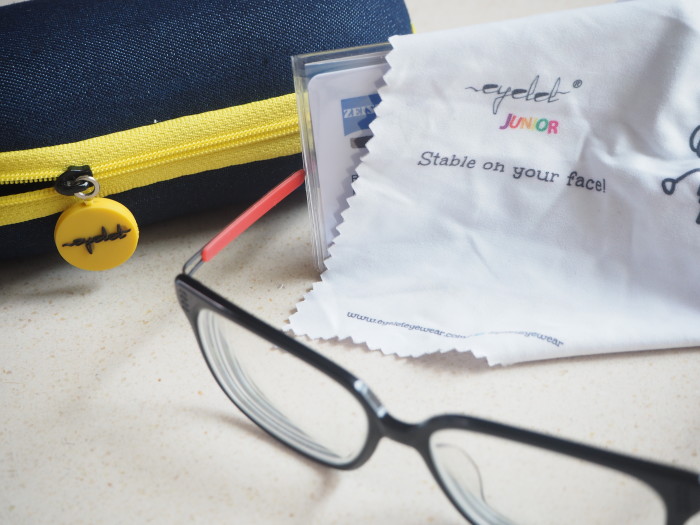 For all the parent there if you are looking to get a pair of Eyelet Junior with Myovision Lenses from Zeiss at $298 instead of $ 465 with my promo code "PROJECTJUNIORPOOJA".