At first look you will find it a little different from rest of the playgrounds as it is comprises of two areas –
Indoor playground (Entertainment)
Water wonderland ( Sensory development)
We started with Indoor playground and were welcomed by this beautiful, bright reception. I just loved this wall which they have turned into a chalkboard style.
This is the playarea and as a reviewer my first thought was same as yours but I am not comparing it with other playgrounds and there is a reason behind it that you too should not compare!
Here you will find different kind of Multi-Sensory room to create a stimulating and relaxing atmosphere. It actually aims to provide an environment for kids with special needs.
Exploring colours in these bubble tube can be exciting for anyone and leave them thinking how colours are changing.
I was quite impressed that how efficiently they have used the place and divided it into different rooms for the sensory development and coordination.
This was really a fun place for kids to play and conserve water while learning.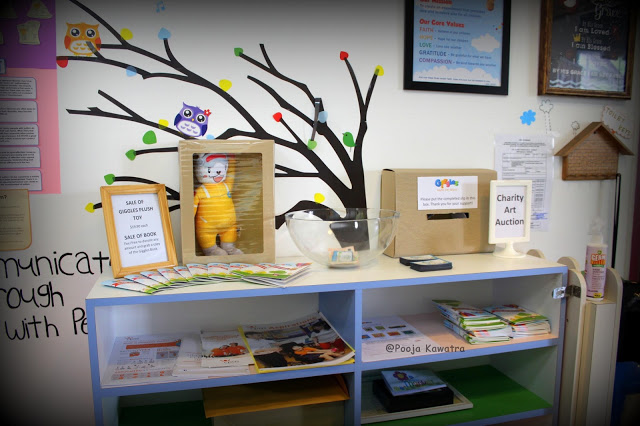 This wooden plank bridge is lovely how kids learn to balance themselves.
At first Kaira was a bit afraid to walk on this bridge but when Aayan hold her hand, she was pretty fine to walk on it too.
They make their own tunnel and bridge to crawl and hide.
This was very good to balance and coordinate while moving in circles.
Another creative way to transform it.
A pretty sweet corner for little one where they can enjoy on their own.
This magnetic wall was a good learning station and felt like having one at home too.
They have this section where you can do all creative work using this chalkboard.
Your own dressing corner where 8 out of 10 are frozen dresses. See the girls power!
Giggles Club Benefits!
Mums&Babies facebook page fans are entitled to 20% off non-member rates until 30th April'2016.
Thanks to Giggles for offering 1 complimentary ticket each to 2 winners.
[email protected] playground [Review+ Giveaway}As a parent, I am exploring more and more playgrounds for my kids where they…
Posted by Mums&Babies on Wednesday, February 17, 2016