Everyone loves pancakes and other day I had no eggs left in the refrigerator and want to prepare some pancakes. So I thought of preparing them using yoghurt. I have not used any exact proportion here this is to quite close to what I have prepared and you can make 3 pancakes from it. Here is the simple recipe for yoghurt pancake which your little one will love.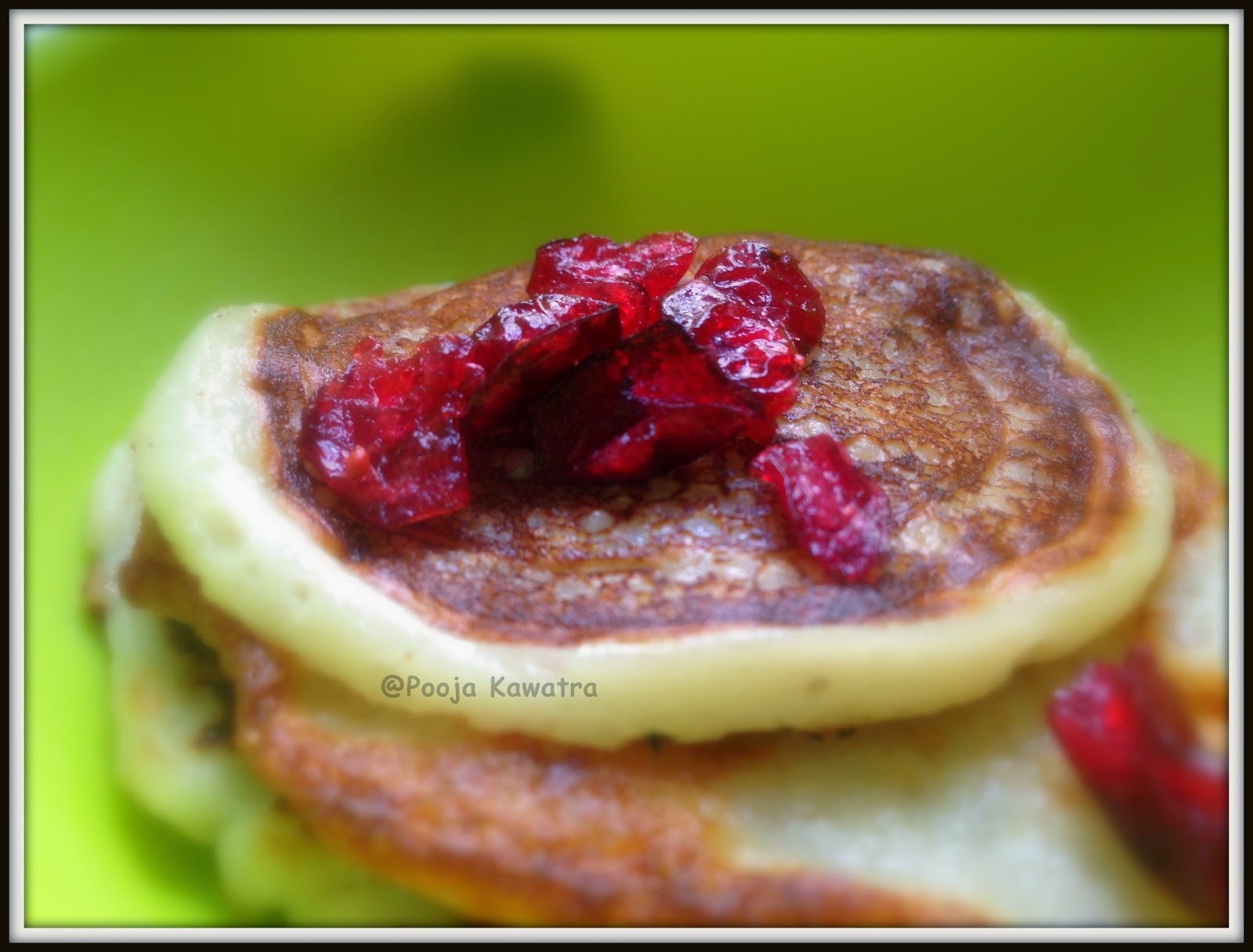 I have added a little sugar but it can be replaced with apple or fruit puree to that sweetness to the pancake. You can top it with dry fruits and or anything your little one like it. I have served it with some dried cranberry as my little girl love it.
Ingredients
Yoghurt- 2 tbsp
All purpose flour- 1 tbsp
Baking powder- 1/2 tsp
Sugar- 1/2 tbsp ( can avoid also)
Method 
Mix all the ingredients and let them rest over the counter for 5-7 minutes.
In a hot pan take some oil and spread the pancake batter.
Turn the sides when it is done or golden brown in colour.
You have got a fluffy and soft pancake.
I have topped it with dry cranberry before serving. You can serve it with honey, maple syrup, fruits.