Kaira was super excited for her birthday and she too like her brother planned on her own to travel so as to celebrate in a hotel.
Well, that is how we usually celebrate together as a family by travelling to some new place and you would have hardly seen me throwing a party.
It is their day and full attention to my little munchkin. This time Grandma was also here with us so double celebration and more gifts. We did a birthday staycation at W Singapore Sentosa Cove!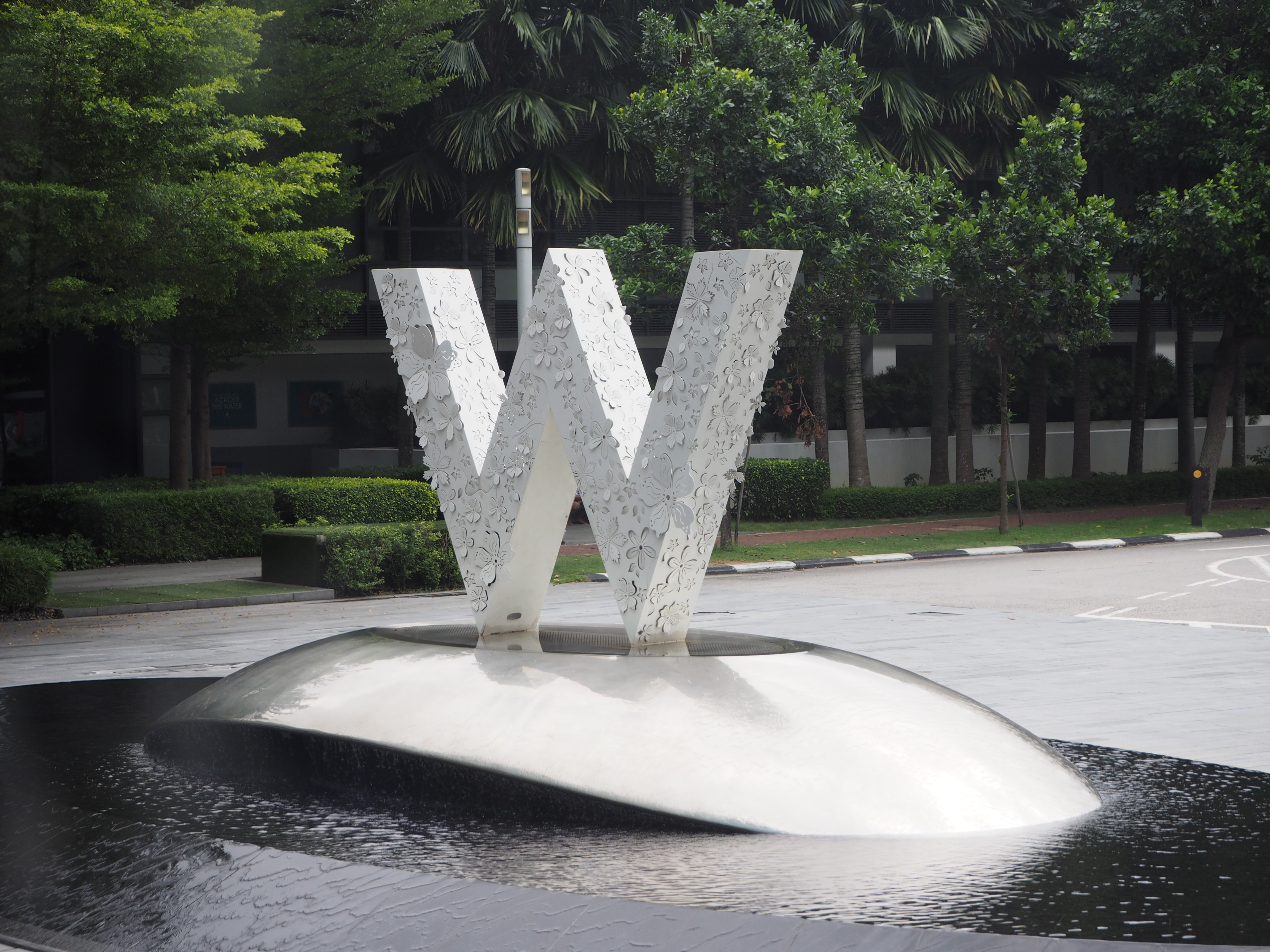 I will be writing a separate post on how many birthday cakes she got on her birthday.
My kids were running around in the lobby the moment we reached the hotel and my hubby said to do the check-in meantime he will take the kids around.
I was quite amazed by the check in process as it took not more than 5 minutes to check-in.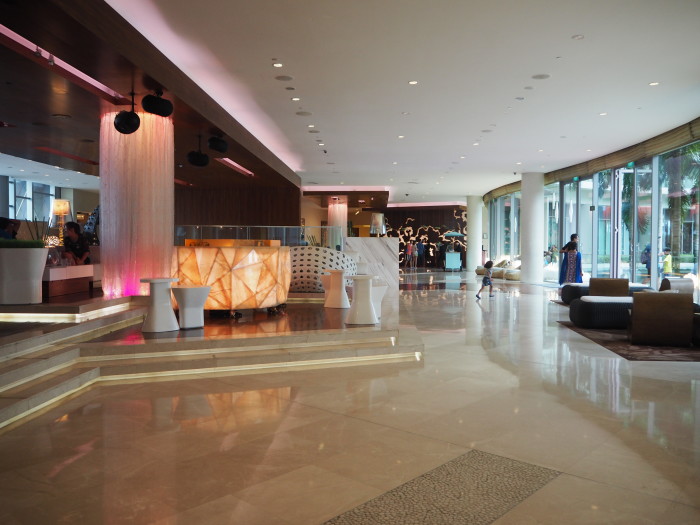 Probably this is the fastest check-in I have done so far. Just my IC, card details, signature and we were done with the process.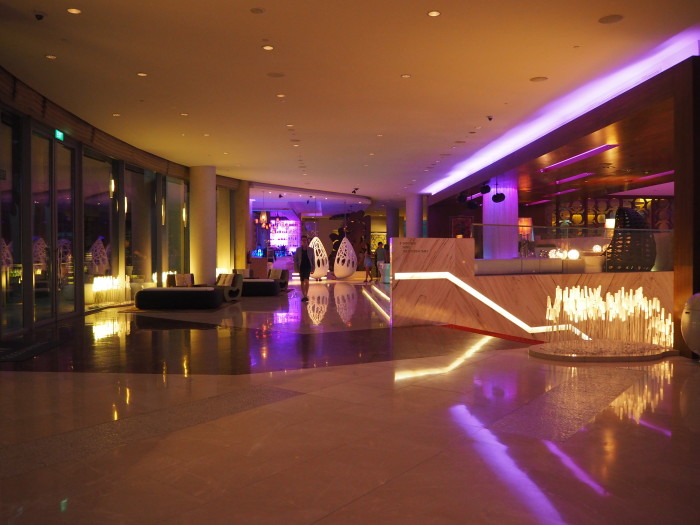 This is the view from hotel balcony facing one marina club and all yachts around.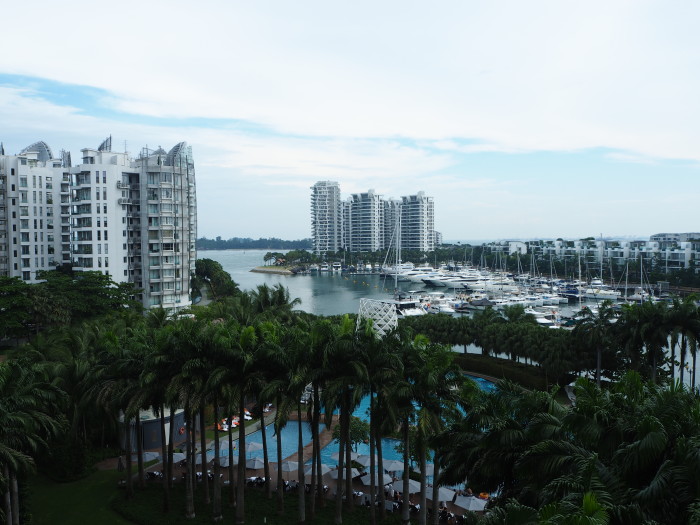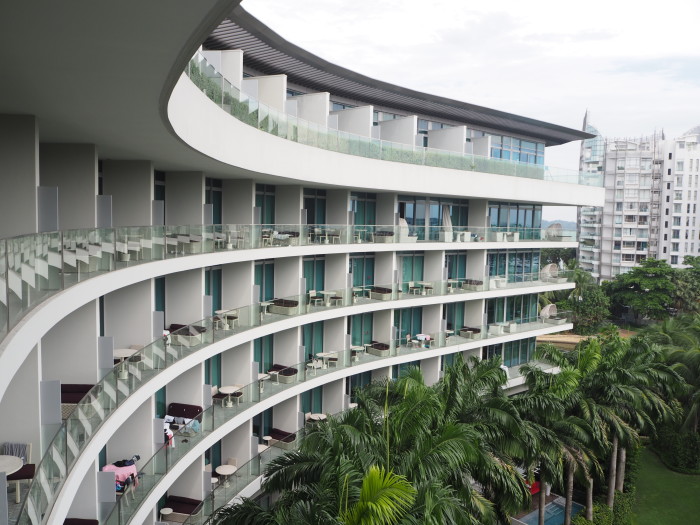 I can't wait to show the hotel room in which we have stayed and literally I want to click before it was hijacked by my kids. Here is our fabulous twin room which has got 2 double size beds to accommodate a family of 4 and I must say that it stood by its name – room was quite spacious (40 m²), Balcony with a pool view facing One Marina and 4 different lighting mood.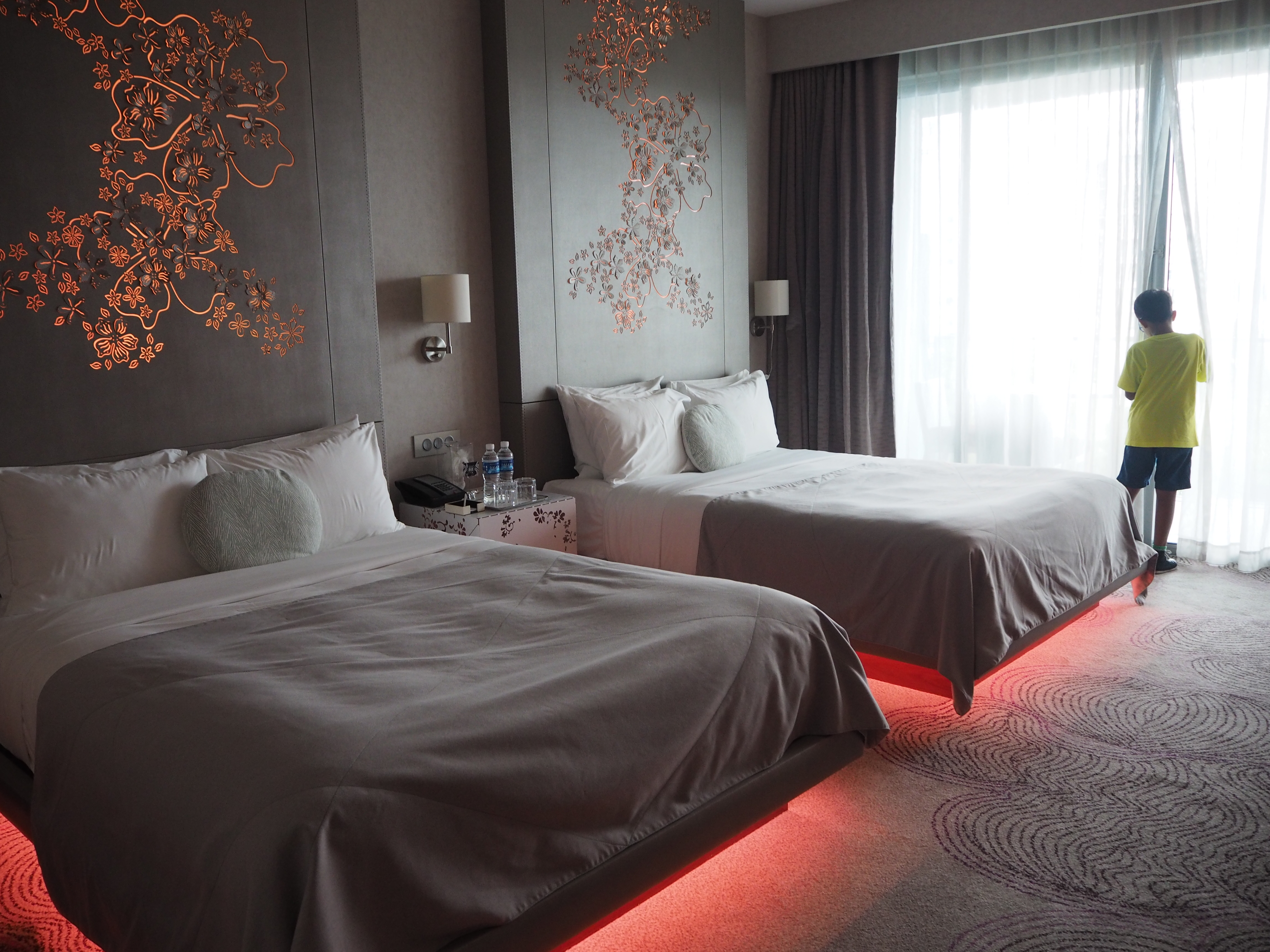 This was a cozy corner with their signature "W" and "LOVE" cushion which my kids really adored. I will share how much Kaira loved this corner.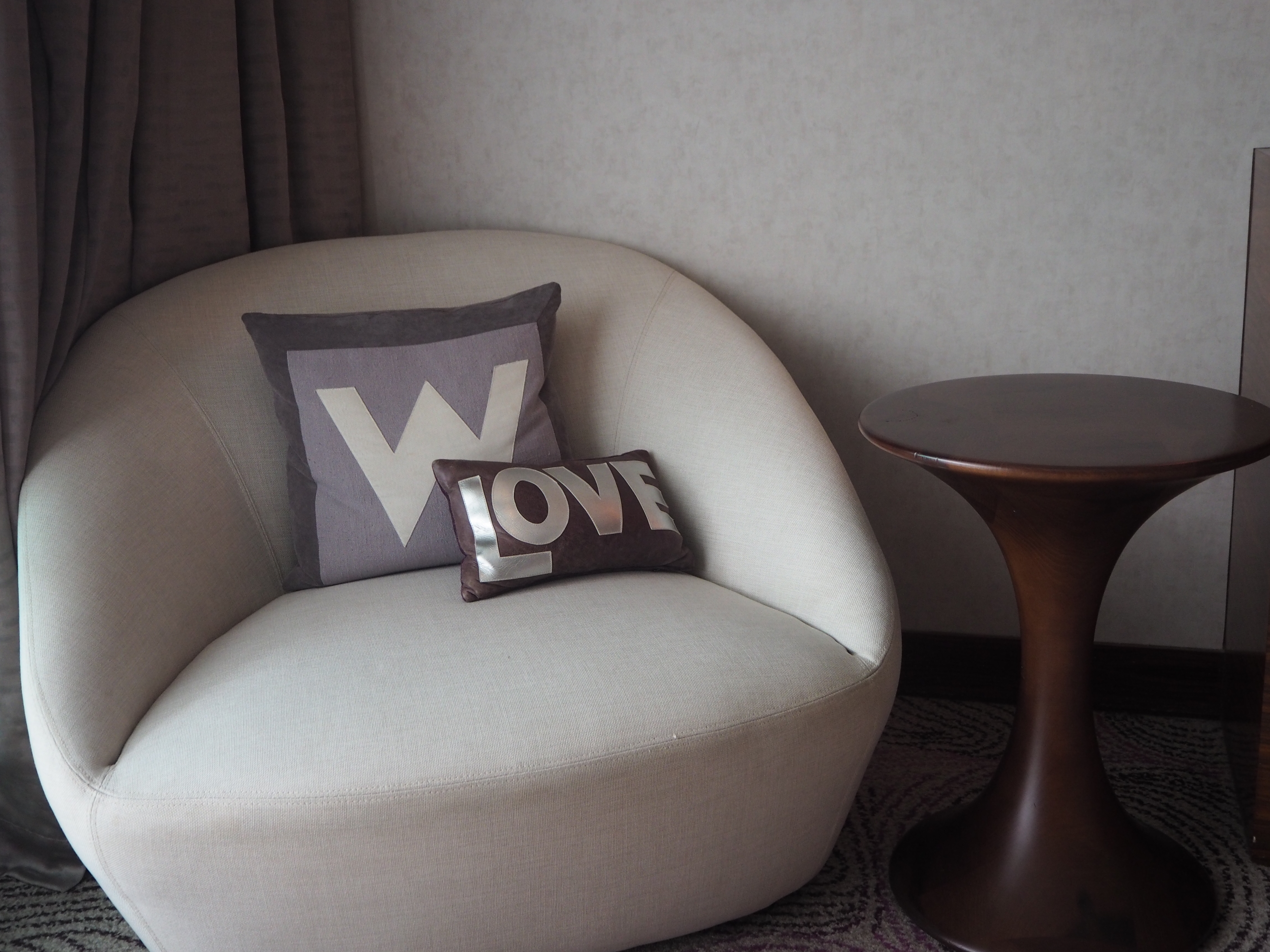 BIRTHDAY SURPRISE
Who doesn't love the surprises and here you go with a surprise for the little birthday girl!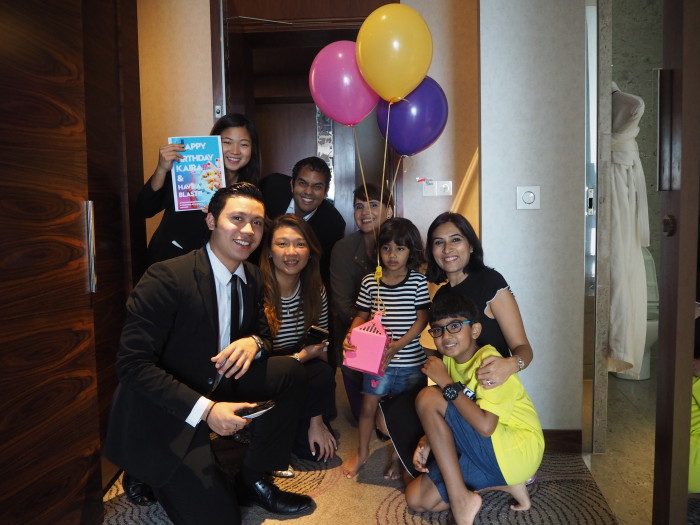 At first, she was shocked to see everyone singing "Happy Birthday Kaira" but the moment she saw balloons and cake it made her day. Thank you for this wonderful gesture!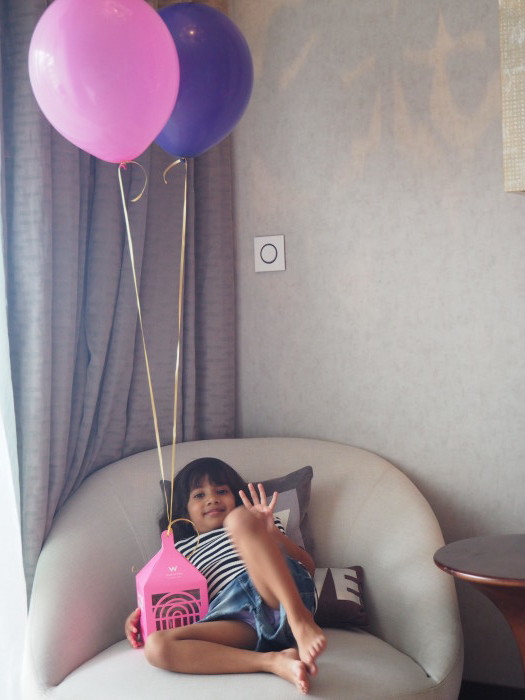 Lovely wishes for a lovely girl!! Happy 4th birthday my little dollie…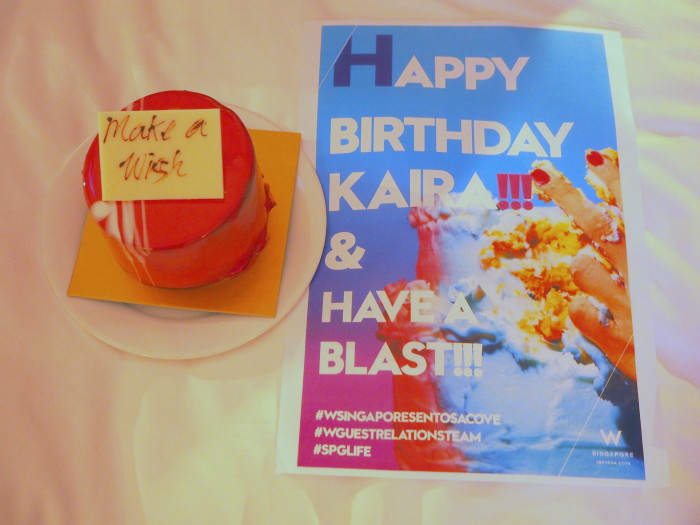 Can you spot this wooden panel next to the balloons, do you know this is not any art piece but a hidden TV screen? On the right, there is the mini bar with almost everything you need.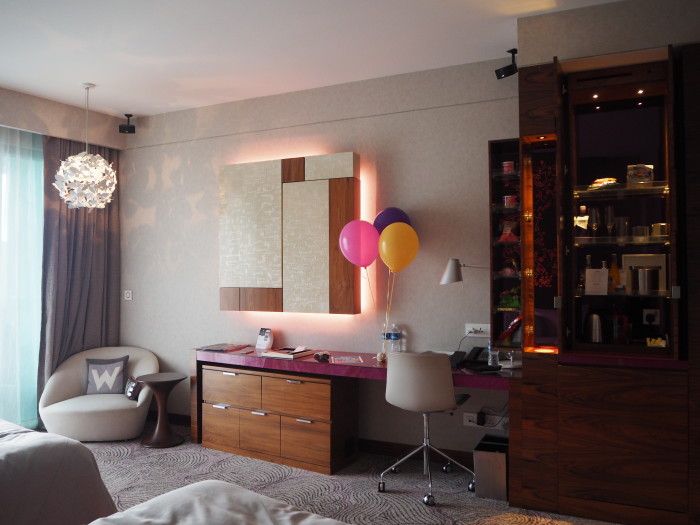 This dock station has the charger for every phone but sadly don't know why I was not able to charge in my oppo phone but you can always call them and ask for it. I was actually carrying my charger so not an issue for me.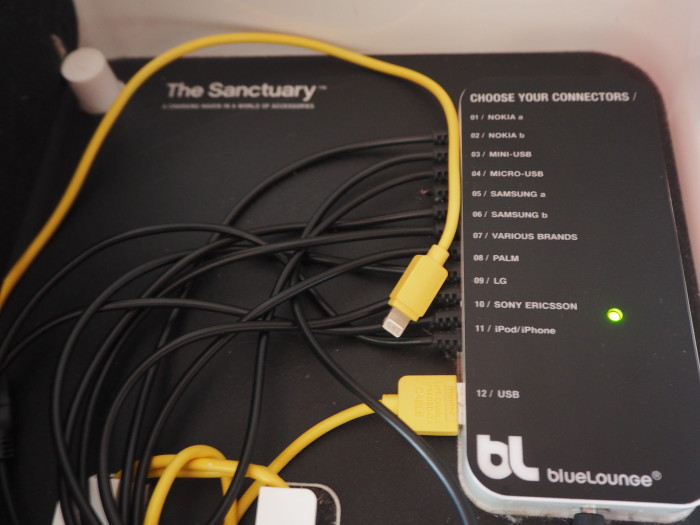 I don't know why but I have a special love for the Bathrooms and that is the first thing that I will see in any hotel room when we check-in. This one was just for my taste with soothing lights, music, a bath tub, separate rain shower on the other side of the bathroom and basically all the toiletries you need for a relaxing soak.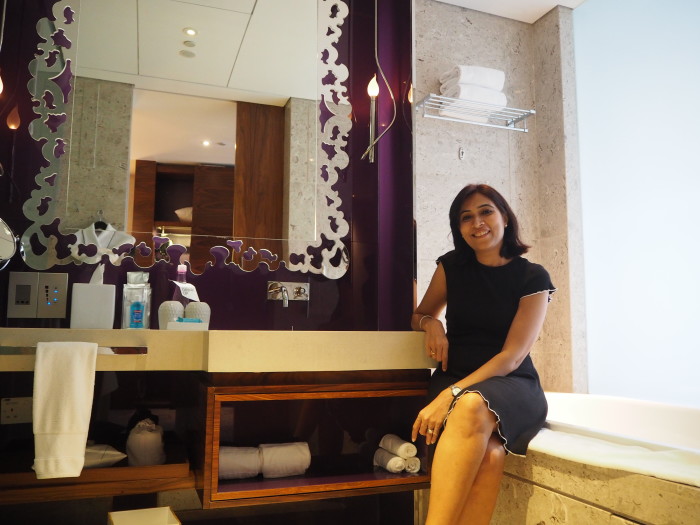 All the toiletries were from Bliss and this soapy suds (lemon + sage) was superb for a bubble bath.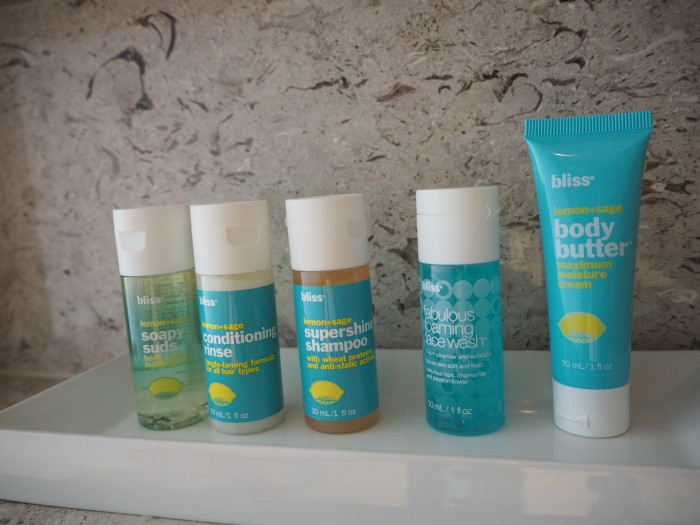 I have actually asked for the baby range for my kids and hotel staff provided me with the entire set for my kids.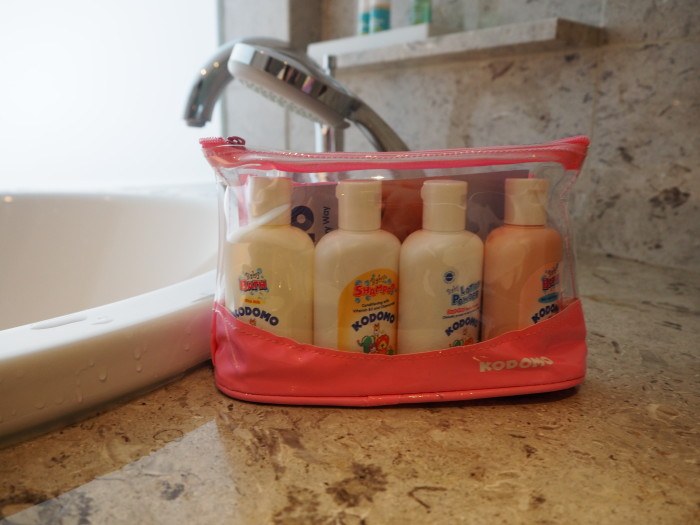 The hotel has space for kids to play on their own apart from swimming in the pool.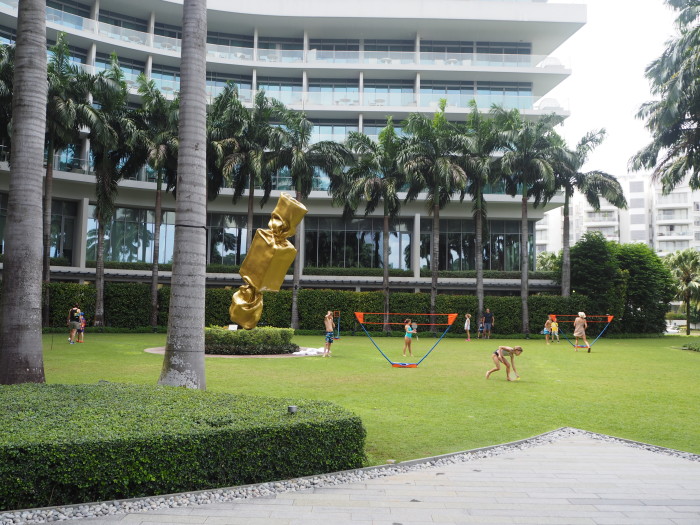 The pool is near to the restuarant side and you would need an access card to enter the hotel again.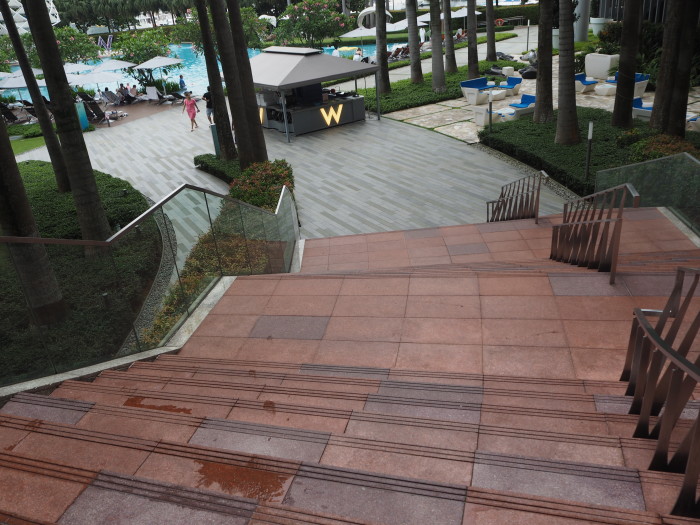 I must say that it is one of the biggest pool I have seen so far with a bar right next to the pool and the best part is that pool is open for 24 hours. That is the reason my kids want to come at midnight to play inside the pool.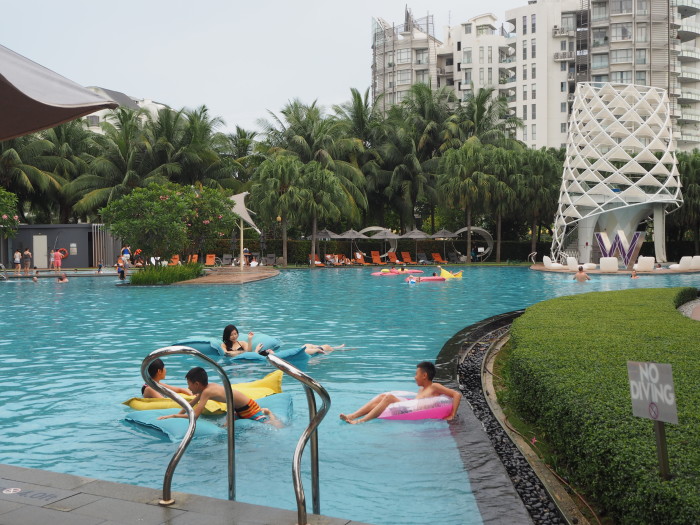 I think my hubby thinking to buy one for us! I can remind him everytime by showing this photo.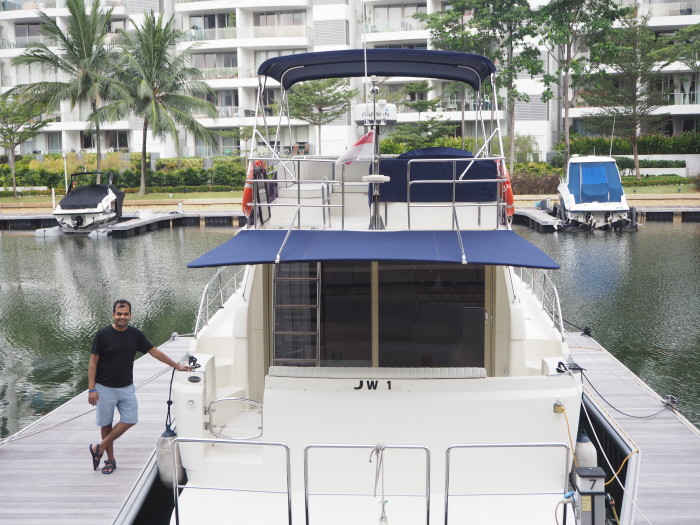 These two kids were crazy with "W" other day and posing with it wherever they could find it. Well, Aayan was on a photoshoot that day clicking.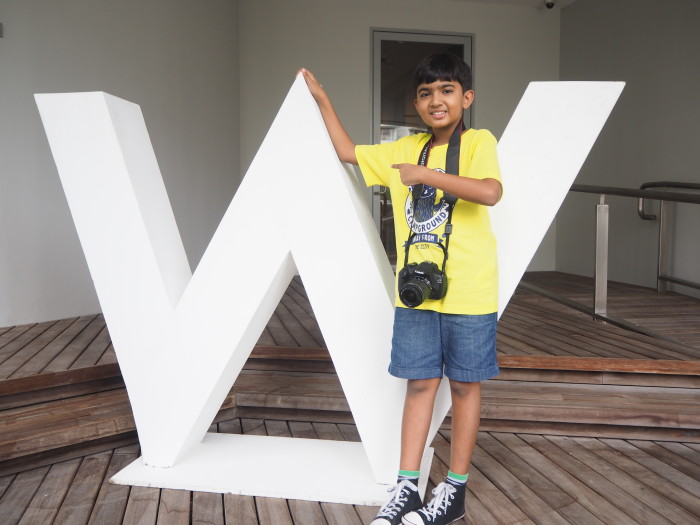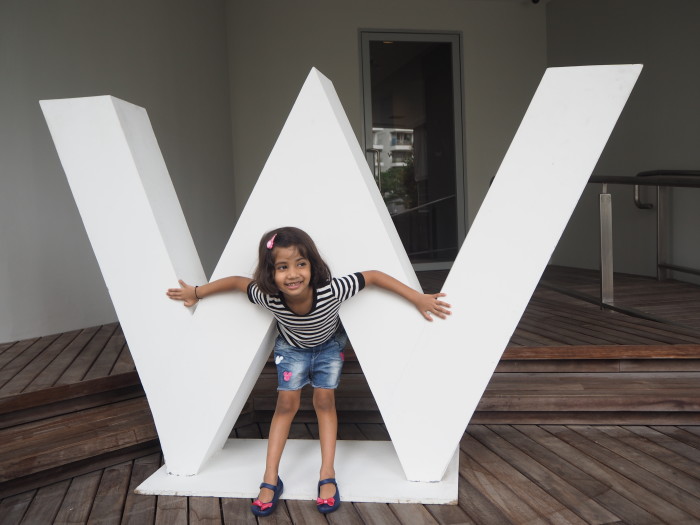 Even though it was a staycation for us but the surrounding, restaurants and even people around make you feel that you have travelled outside Singapore. Everyone was so relaxed and no hustle bustle of that rushing.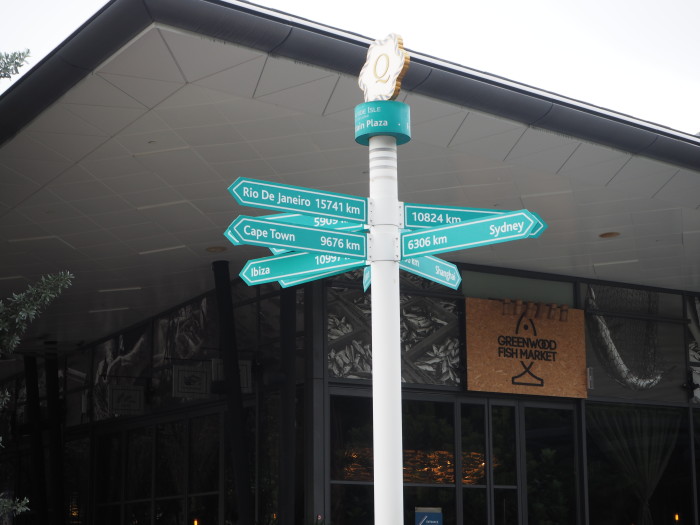 Quayside Isle is just next to the hotel and a good place to explore the restaurants or just go for a stroll.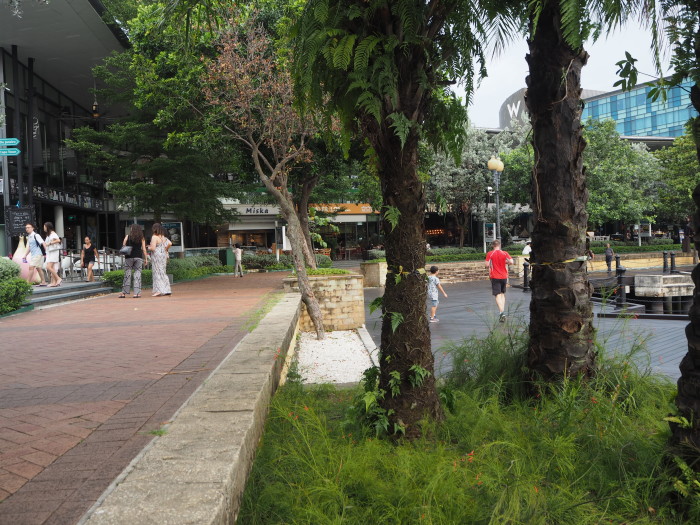 PLAYAREA
My kids had to explore every single place near the hotel so we headed to a near by playground as well.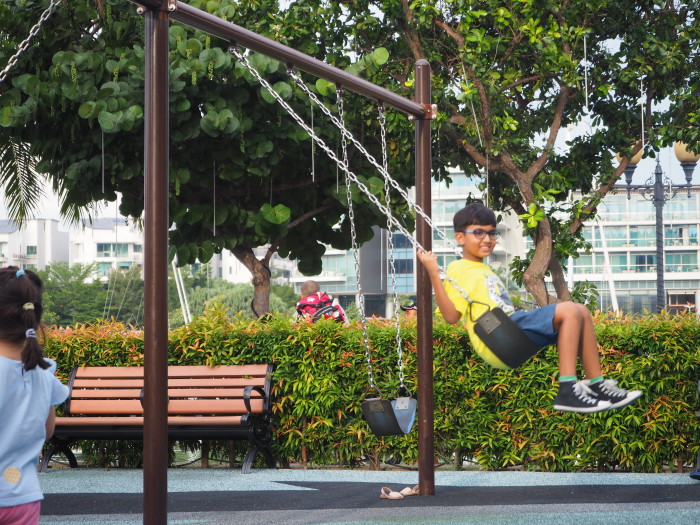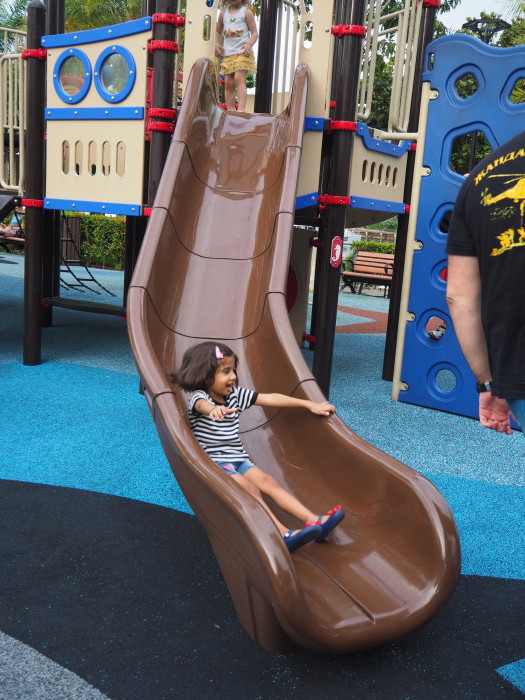 Loved this photo clicked by Aayan!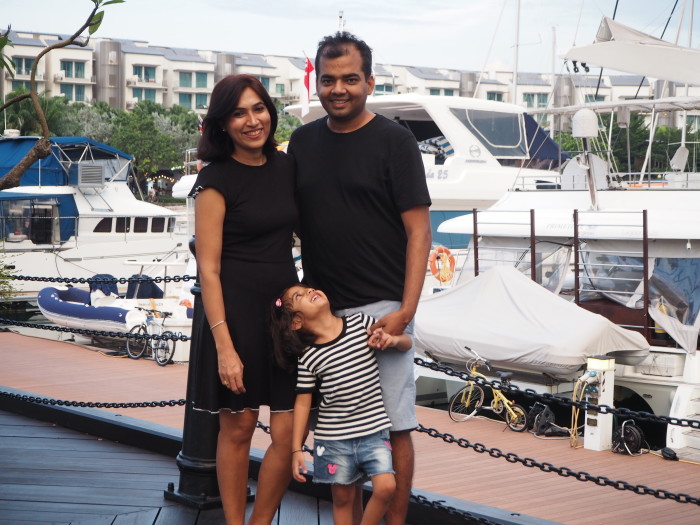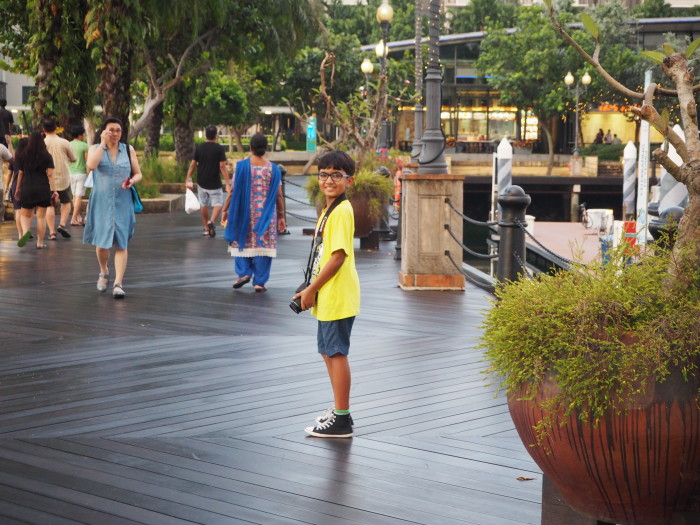 Our first time seeing a double rainbow and I actually took it in a dramatic mood to highlight those lines in the sky.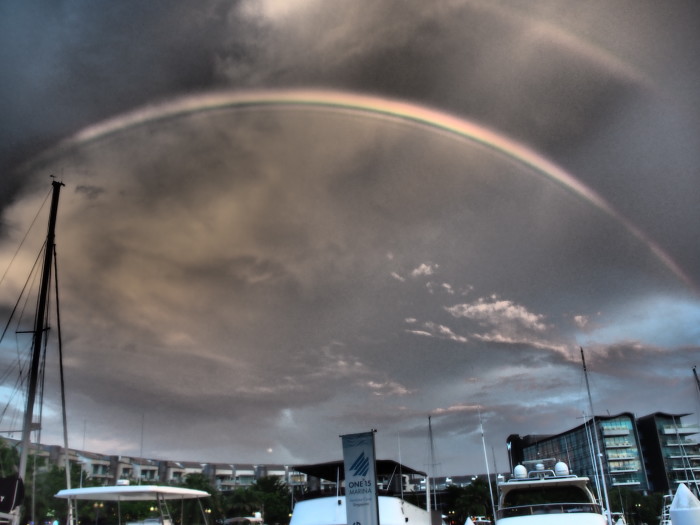 We headed back to the hotel and Aayan noticed this lovely cart in the lobby. You know what we found " Free Ice Cream" so would have happened next??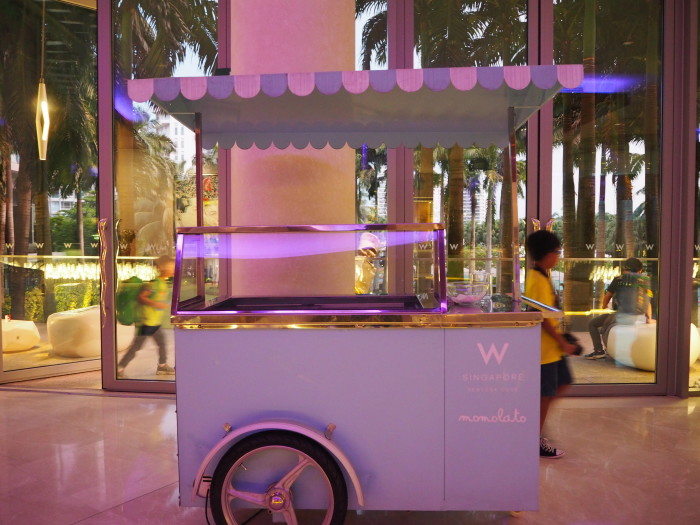 I loved this swing chair and waiting with my mom-in-law.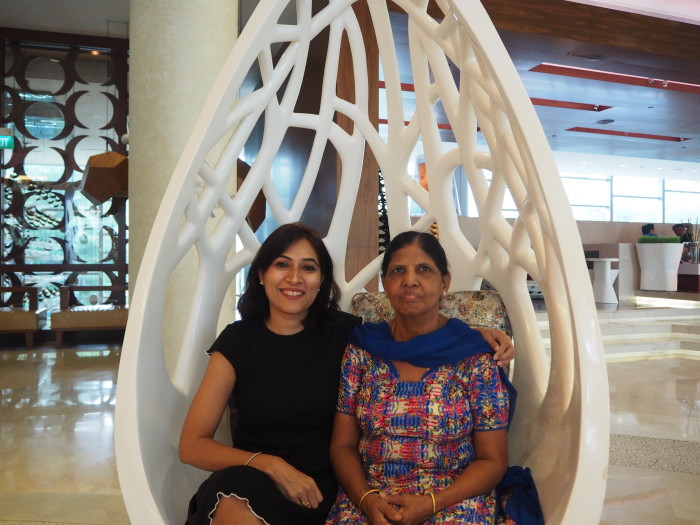 FOOD
Next day we had our Breakfast at the famous "The Kitchen Table" and you are spoilt for choices here. I have written a review with more food photos at Trip advisor. You can read there as well!

This is the first time I saw Indian cuisine for the Breakfast buffet at any hotel.
Since my mom in law was with us and she takes only vegetarian food this comes really like a perfect choice for her.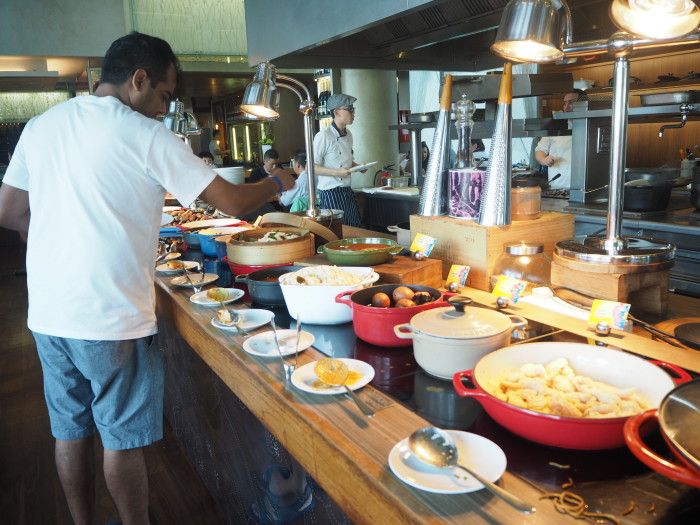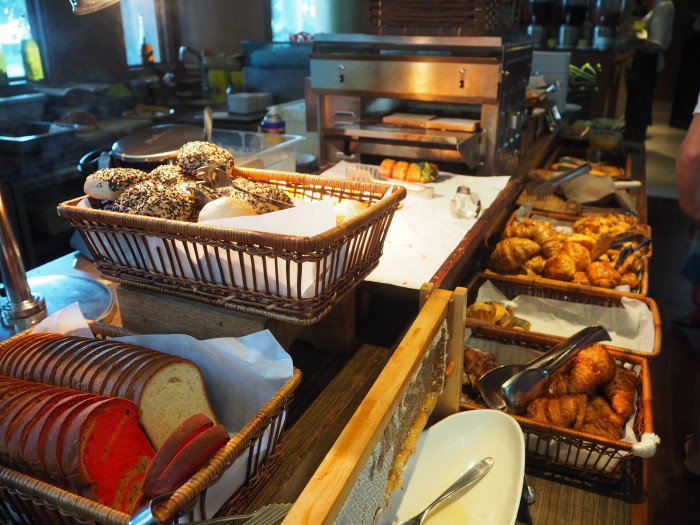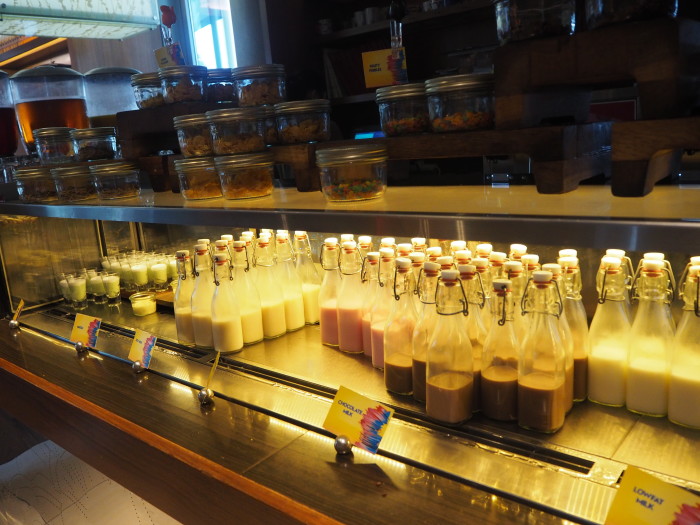 For all those who are looking for Gluten Free food there is a separate station for it.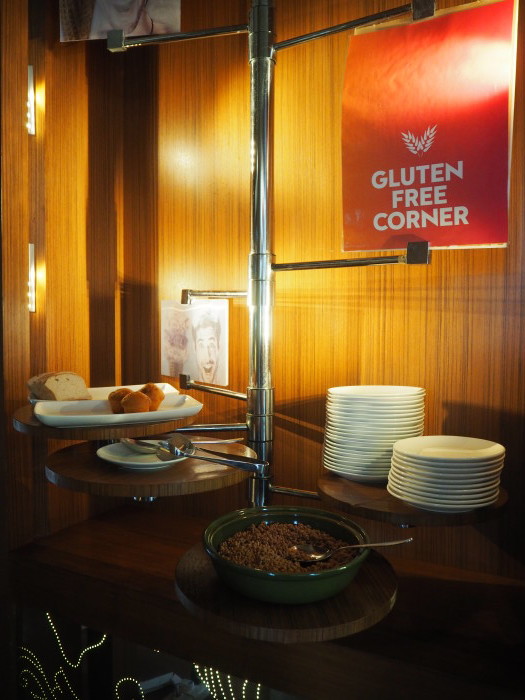 Half of my work is to feed these two when they are not in a mood to sit down and view outside was fantastic to start your day while enjoying the food.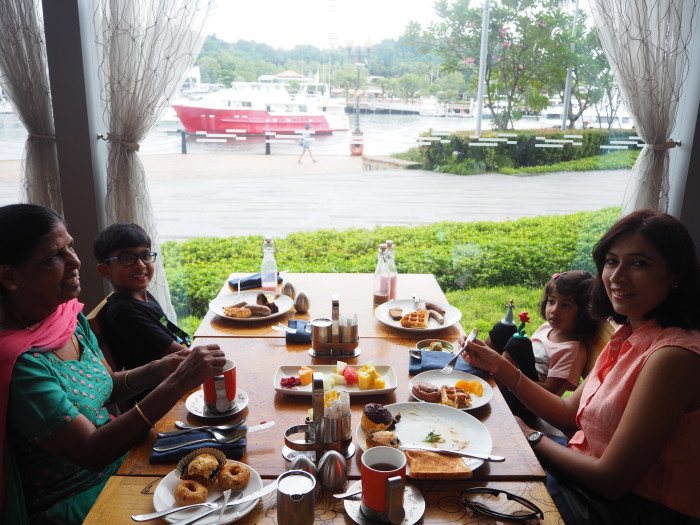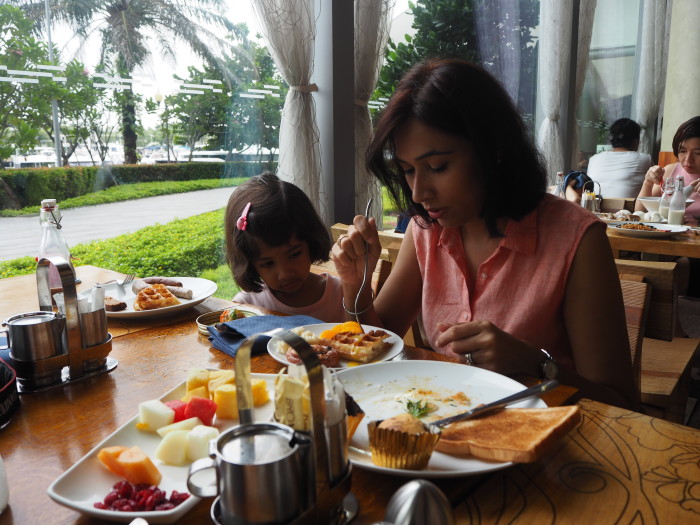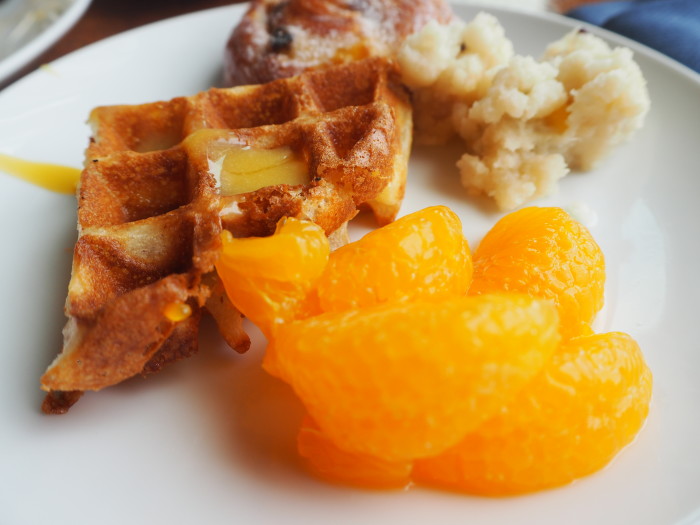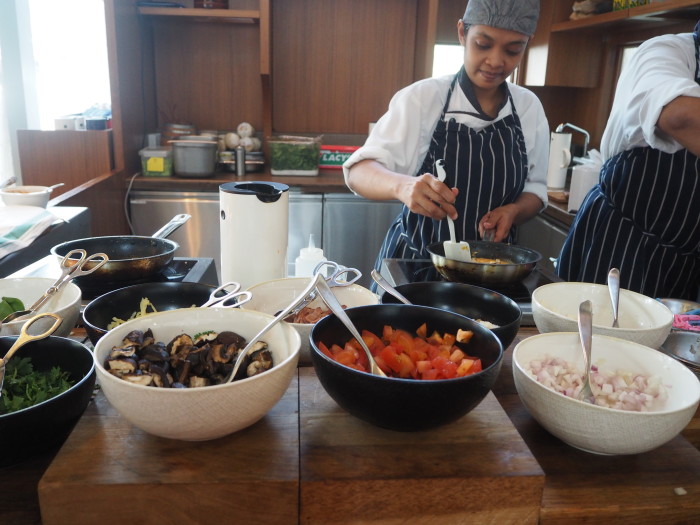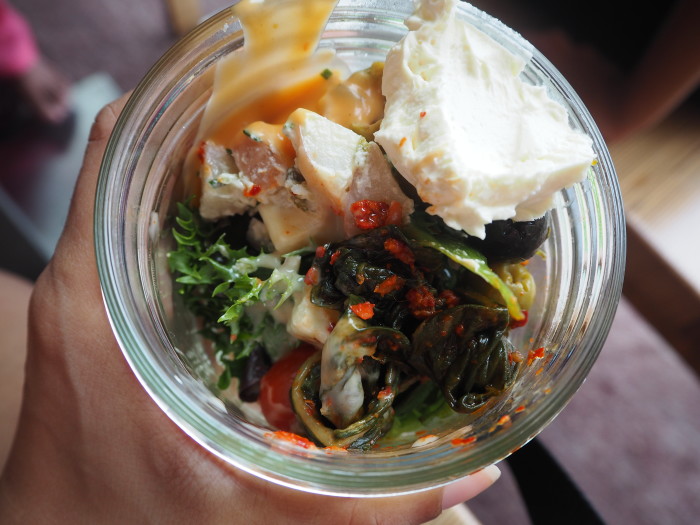 We had a wonderful stay here and look forward to coming back here again.
You can check the details here: