Every year I wish to start writing on something which I love the most –FOOD. When you have young kids at home your recipes will surely include something sweet and mine will definitely have chocolate cake. Well, it always happens with me as we end up baking a chocolate cake but this time I thought to explore a bit more as I had egg yolks and lemon lying in my refrigerator.
I actually can't think of making something where to use egg yolks and lemon which kids can enjoy too. Tried this Lemon pound cake while searching on the internet and you will love it.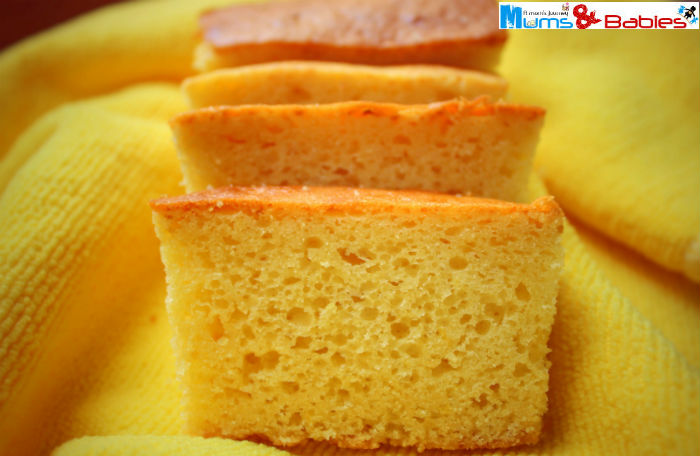 I will say this is an easy recipe and don't call for too many ingredients. Cake was soft and moist with the right flavour of lemon which was not too sour.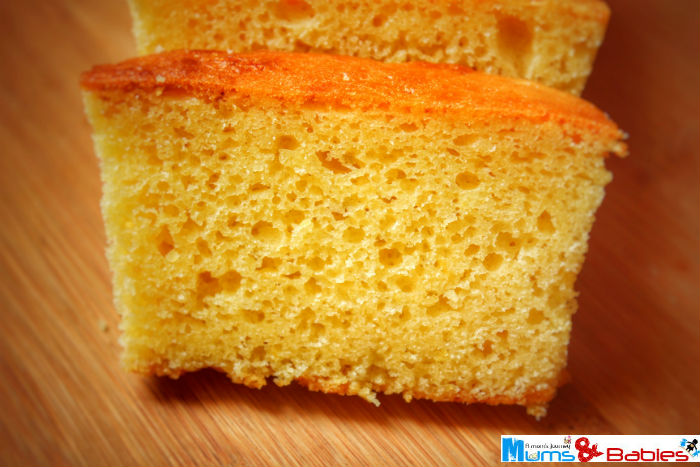 Lemon Pound Cake Recipe: 
Flour- 1  1/4 cups
Sugar – 2/3 cup
Egg yolks- 4
Butter- 6 tbsp ( Room temperature)
Baking powder – 1 1/2 tsp
Salt- 1/8 tsp ( or a pinch)
Milk- 1/3 cup
Vanilla extract- 1/2 tsp
Grated lemon peel – 2 tsp
Lemon juice- 2 tsp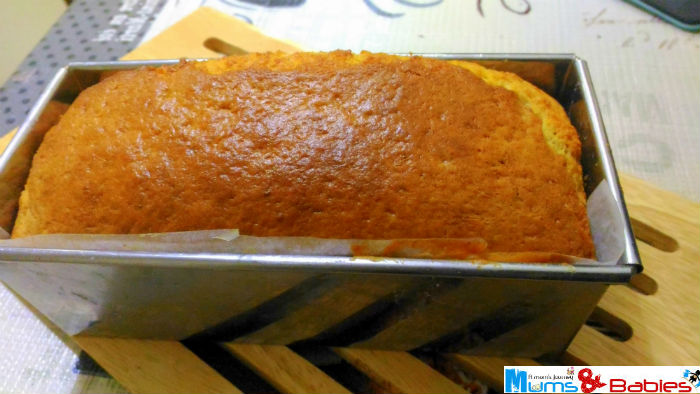 Procedure
Preheat the oven to 300-350 degrees.
In a mixing bowl, take butter with sugar until light and fluffy. In the same bowl, you can just move this mixture to one side and add egg yolks beat just the egg yolks until yellowish lemon colour.
Now, combine the egg yolks along with butter and sugar mixture to make a creamy texture.
Sift flour, baking powder and salt.
Add this flour mix to the egg yolk base ( I will suggest adding flour in a small quantity alternating it with milk to have a smooth mixture).
Once you have combined the flour, egg yolk and milk together beating it well.
Last step is to add lemon zest, vanilla extract and lemon juice.
I took a loaf pan and put a parchment sheet in it.
Put the batter into the loaf pan and bake for around 45 minutes and check in between as it varies)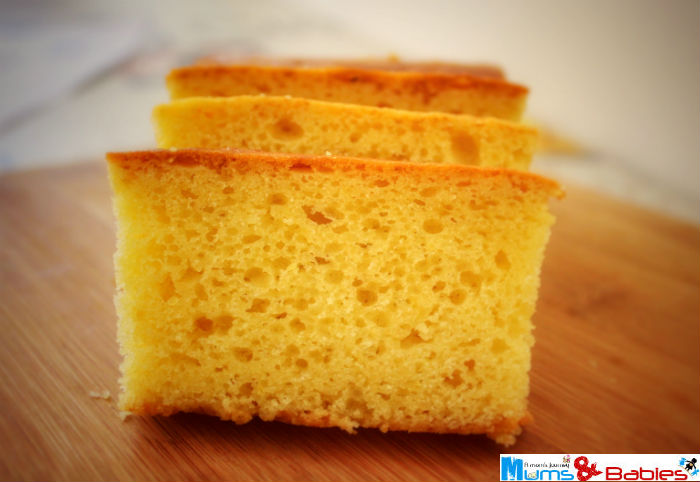 You can pour lemon sauce combining lemon and sugar cooked together on it but we liked it without it.
Other cake recipes
Steamed chocolate cake  |Yogurt cake| Banana Bread cake| Steam Milo cupcake