Our little doll Kaira turned 5  this year and was pretty excited to celebrate in the same way as her Big Brother's Birthday Bash. I usually don't like throwing parties but love to celebrate every moment with my family, this year she insisted if we can call her friends and everyone can wish "Happy Birthday, Kaira!"
We agreed to celebrate at Waka Waka Indoor Playground since it was a milestone birthday for her.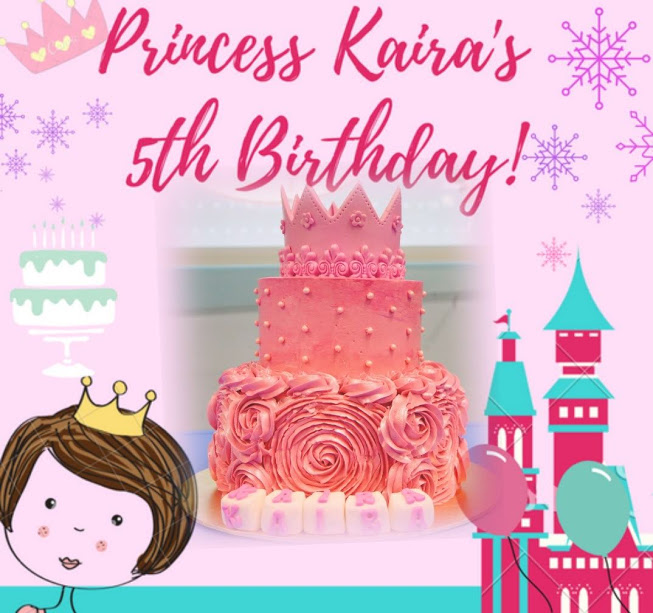 I have been to Waka Waka indoor playground recently and loved the big open space they have in for kids to enjoy on their own. Kids can actually spend the entire day playing but and when I took them last time we have spent more than 6 hours playing there so thought why not select this place so that all the kids of her age can enjoy as well.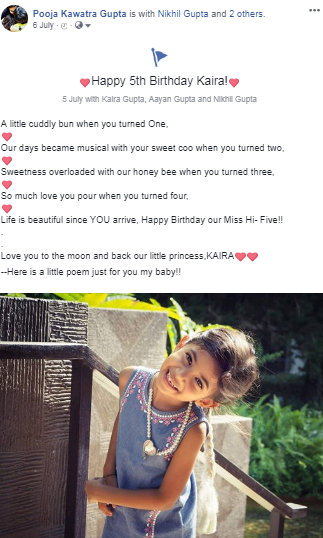 It was a perfect plan for all age group to have a blast there. Since she was looking for a princess kind of party so I looked for a few options and found that Waka Waka has added some new birthday themes. Waka Waka is no longer with polliwogs so you may check for their new website and check the various new themes to celebrate.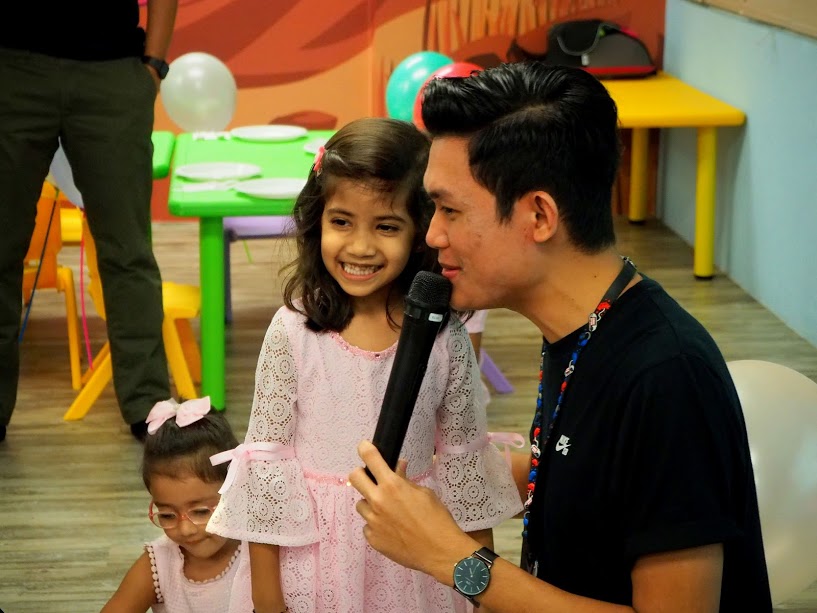 Since I had the mixed bunch of kids from different age group so have requested for a change in games from all girlie to unisex (with additional charges).
They have changed the games from preparing crown and wand to the magical carpet, coin game and dance games.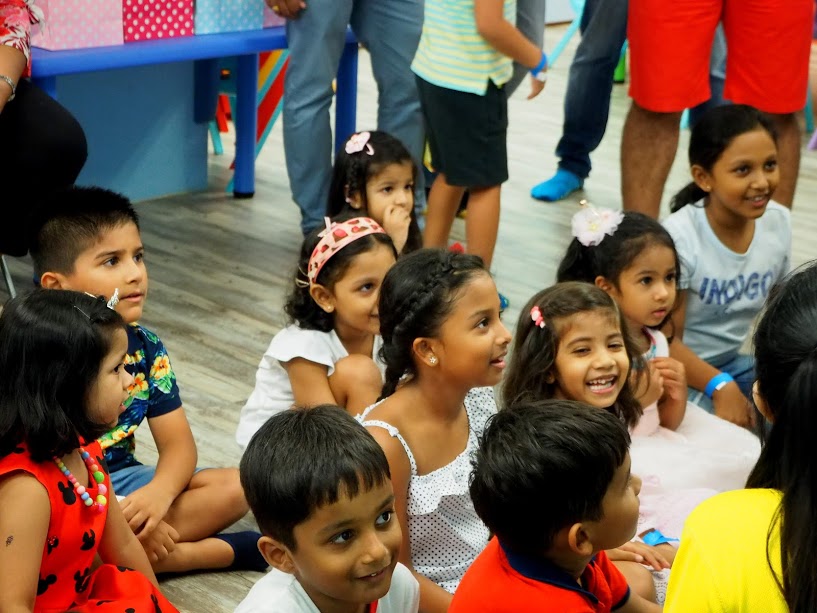 The best part is the game hosts were really good to keep the kids engaged and happy too.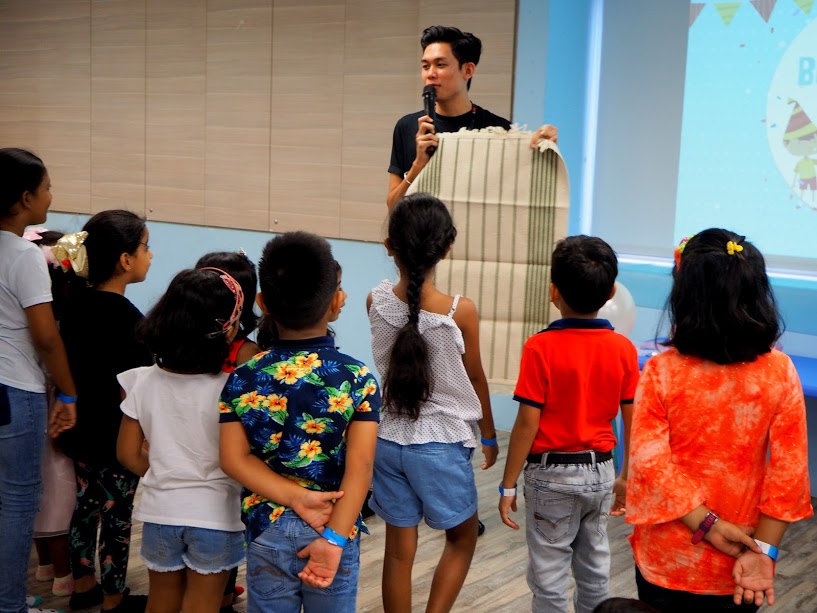 A little blur click and lights were off in the room to create a disco kind of mood and I can't match their moves but at the same time don't want to miss capturing this moment.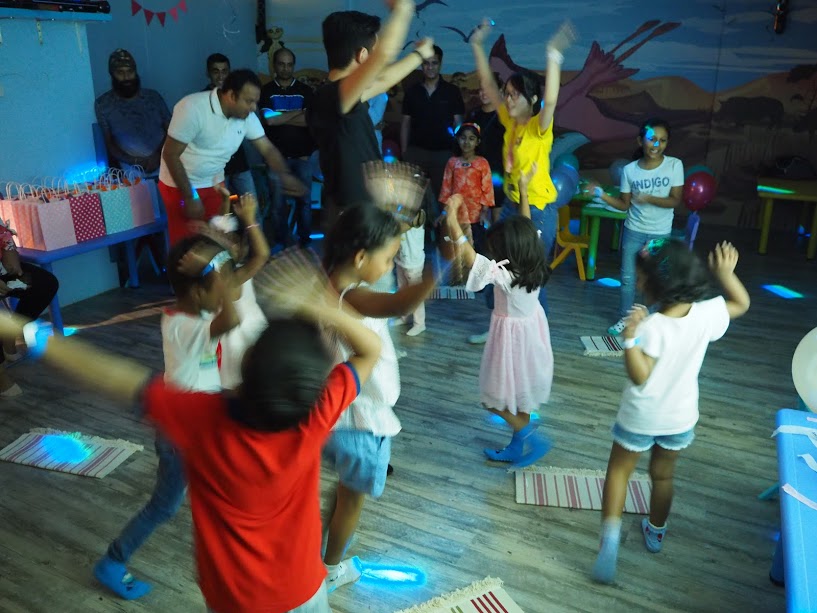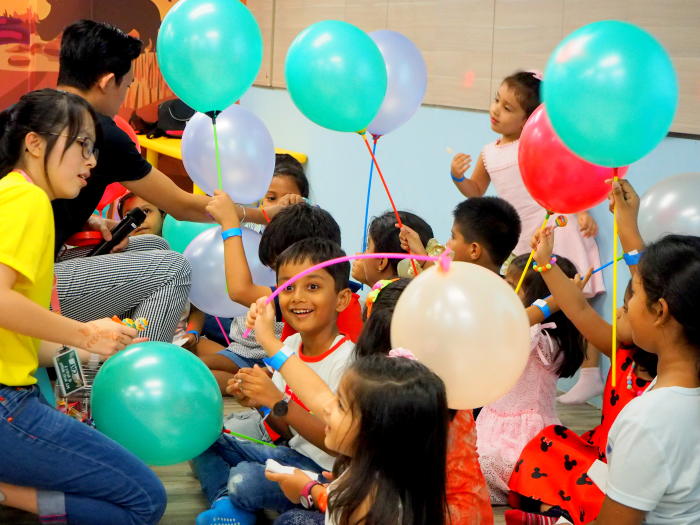 A fun day with their friends is all they need to be happy!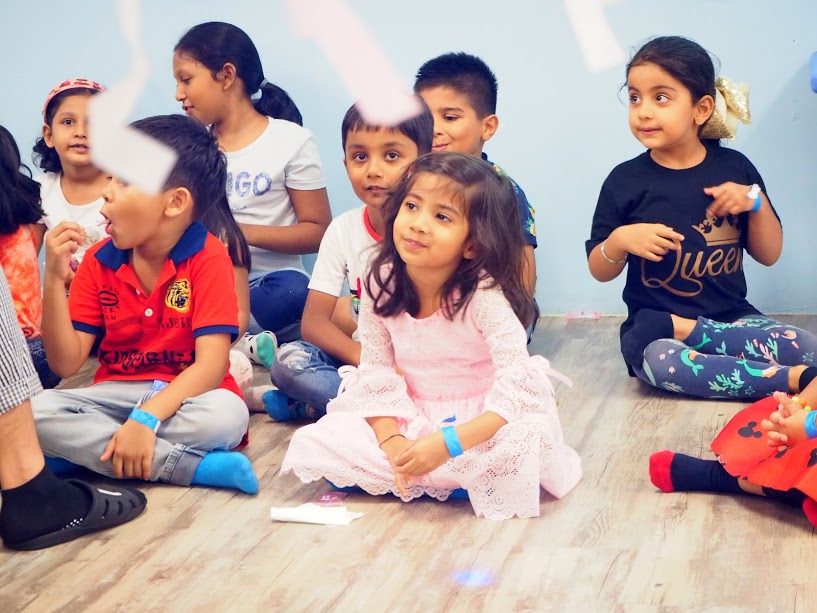 You can choose Pinata along with your Birthday package or can bring your own pinata. We have selected "Tiara Pinata".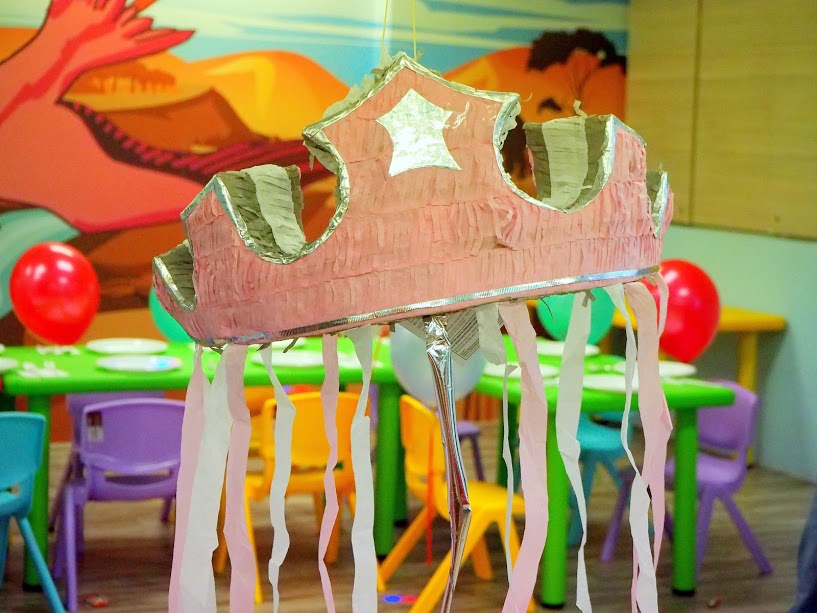 All the eyes set on the pinata and everyone was waiting for their turn!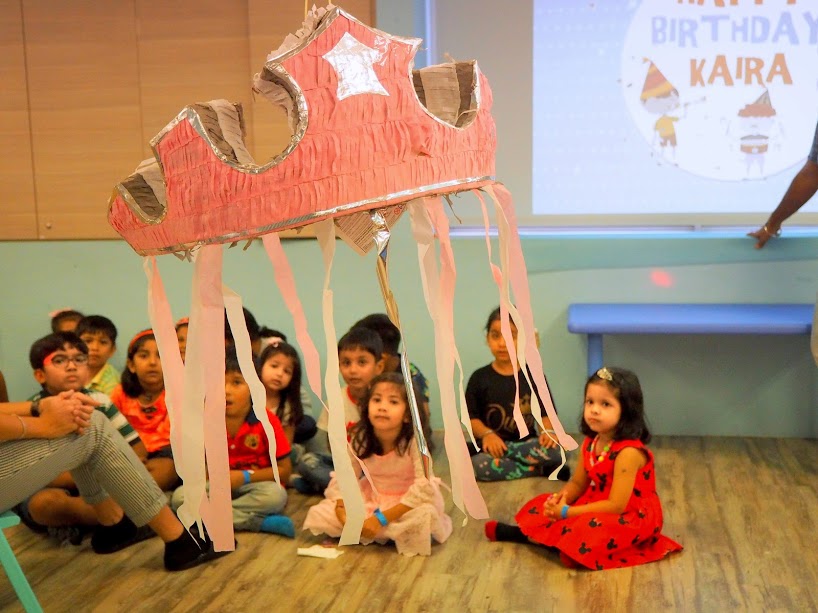 Here we go with our little Birthday girl!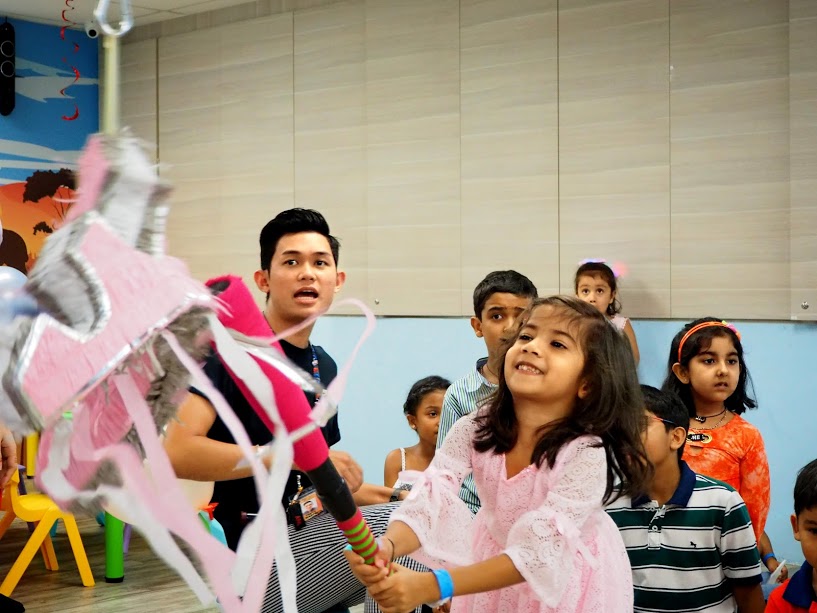 and big bro in full swing!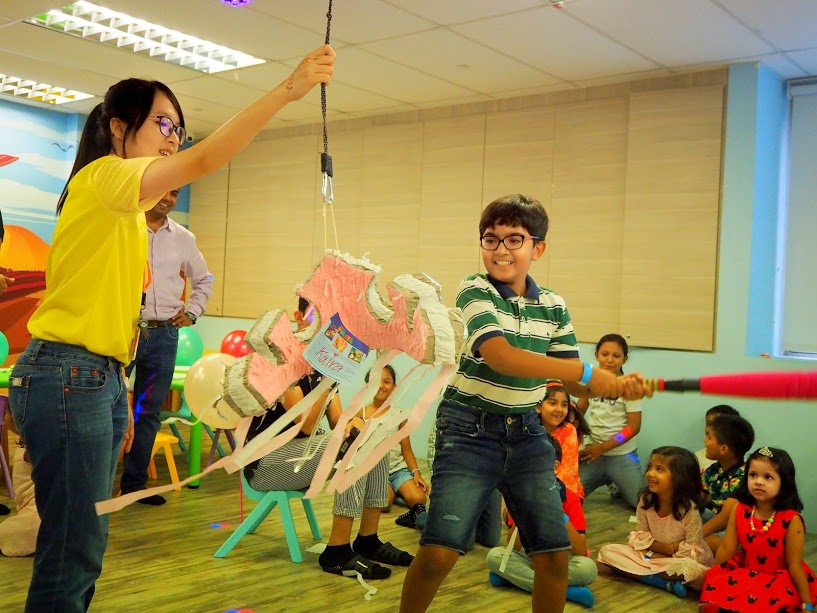 My planning is very last minute (to be precise) I have ordered this cake just 2 days before her birthday party and Thanks to Stollen n Guilty for taking my order. This beautiful last minute princess cake for our little princess and it was super yummy.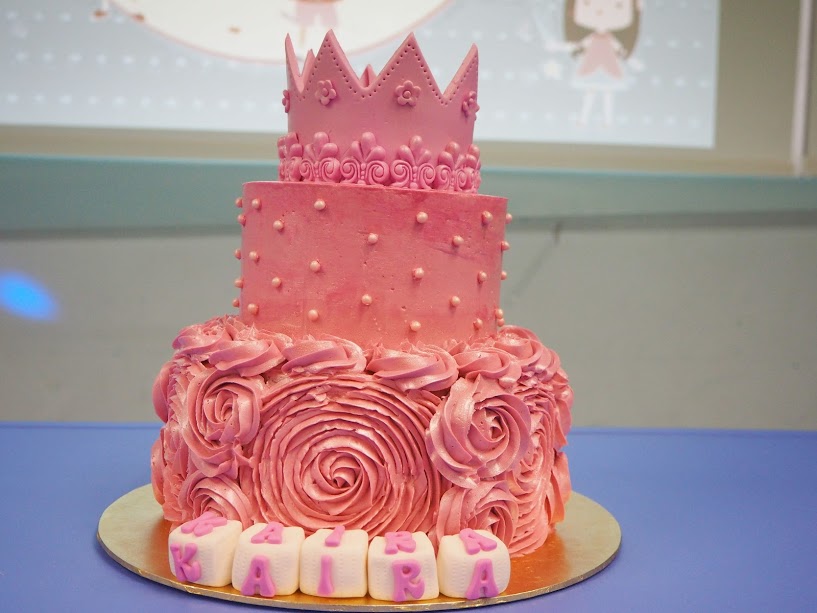 Thank you, dear friends, for coming to my Birthday party!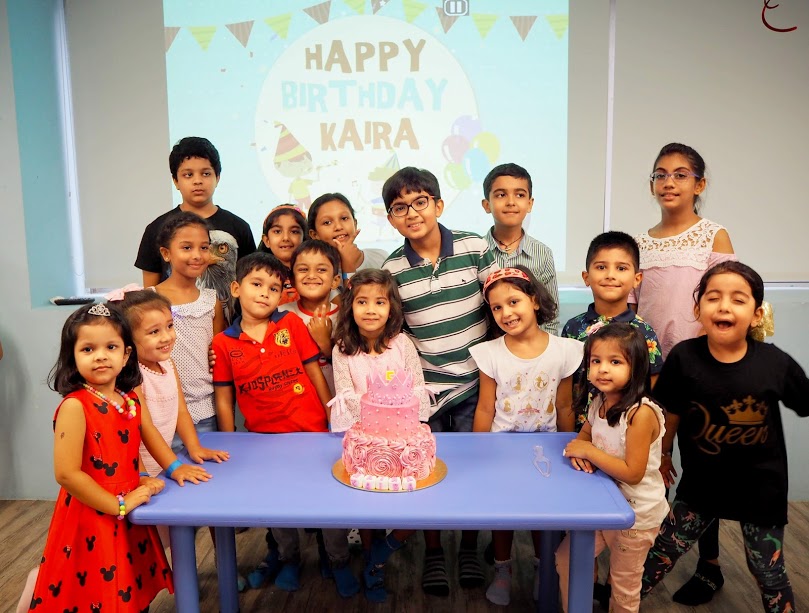 Make a wish little doll and she said, "What to wish for?"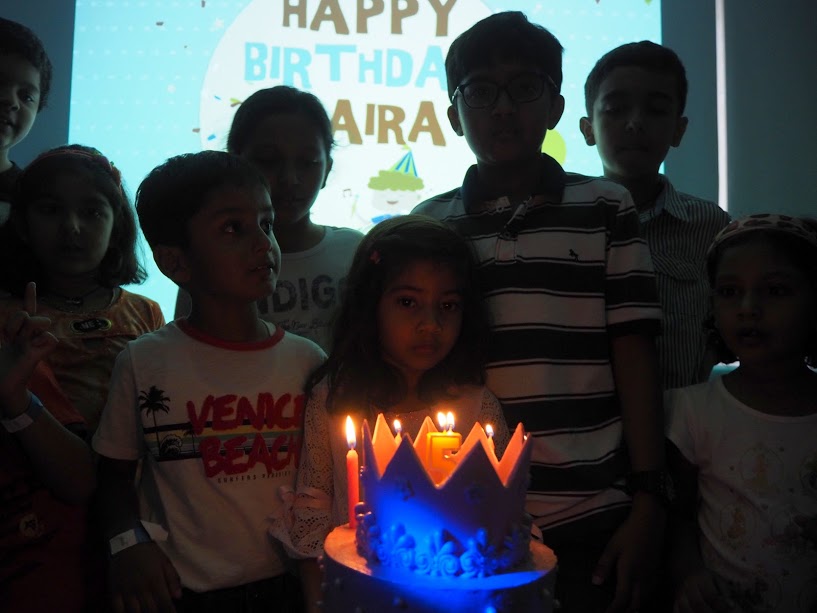 H

a

p

p

y

 

5

th 

B

i

r

t

h

d

a

y 

d

e

a

r

 

K

a

i

r

a

!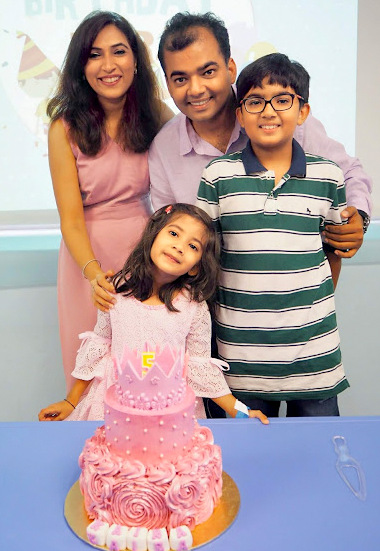 We love, hate, fight but always the first one in each other's list… love to you my little pinky pie and the first bite has to be from Big Bro only.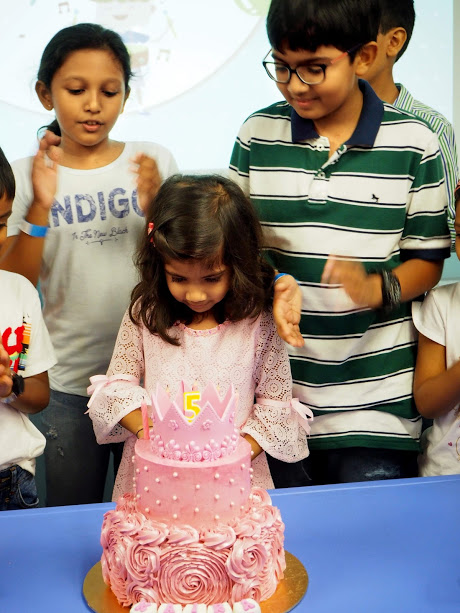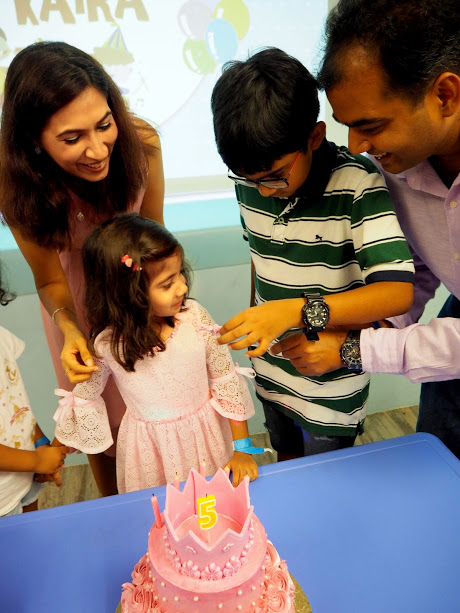 Missing rest of the gang!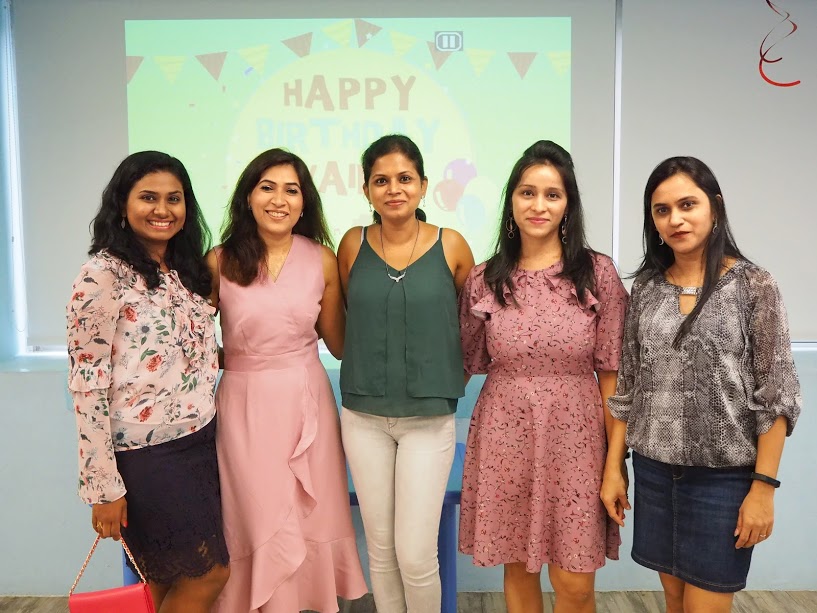 Regarding the food you don't have to manage it as the party team will take care of everything from cutting the cake to serving the kids.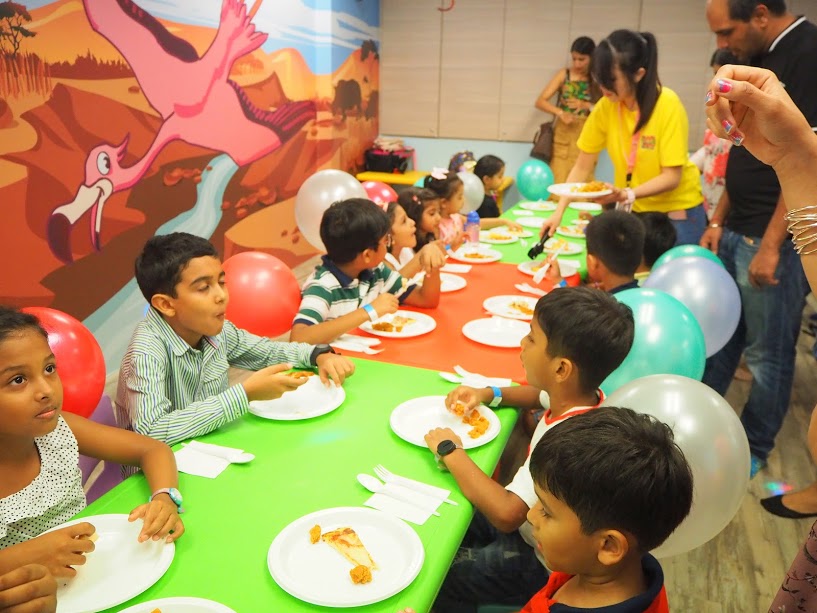 Love these two cuties!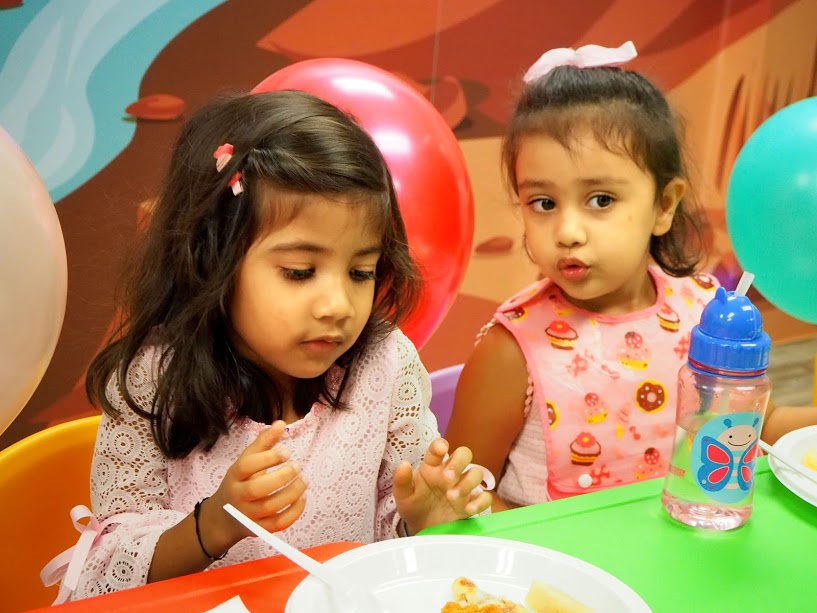 We loved the new menu at Waka Waka and to be very frank I never liked the menu in any indoor playgrounds as they are very standard and not many choices for the adults. While booking for the party, I have received the menu for both kids as well as for adults.
Waka Waka Menu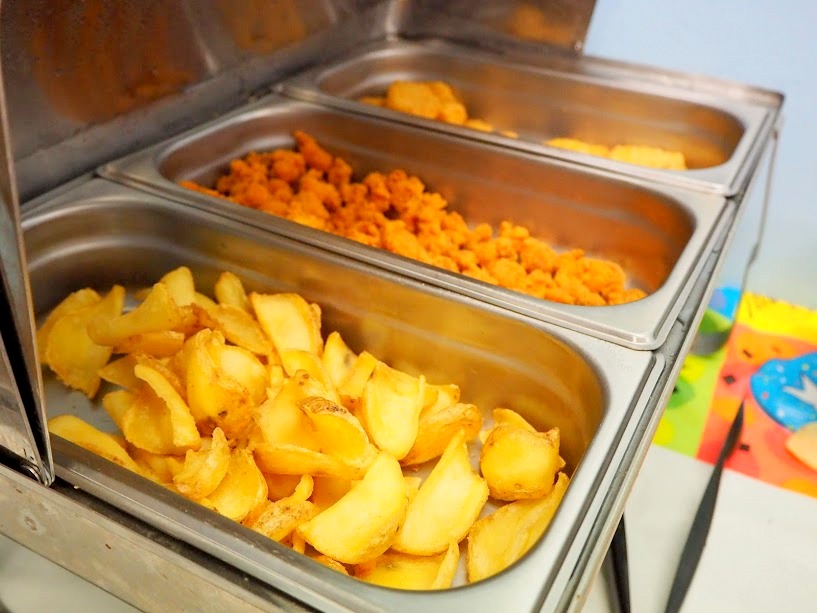 Another good thing is that a good blend of vegetarian as well as non-vegetarian even No garlic, No onion food too.
I have a few vegetarian friends so this was great for us. Kids were treated with cake after their meal so that they won't skip the food followed by Ice cream.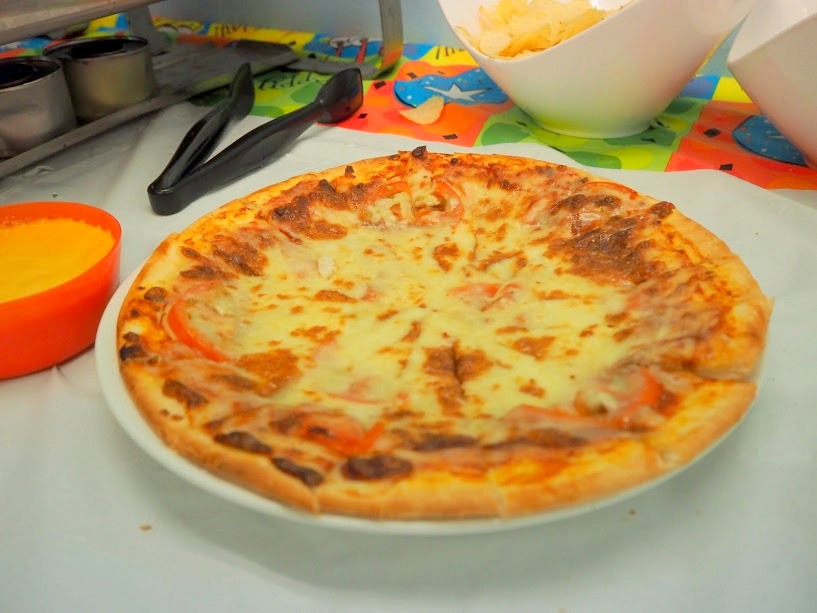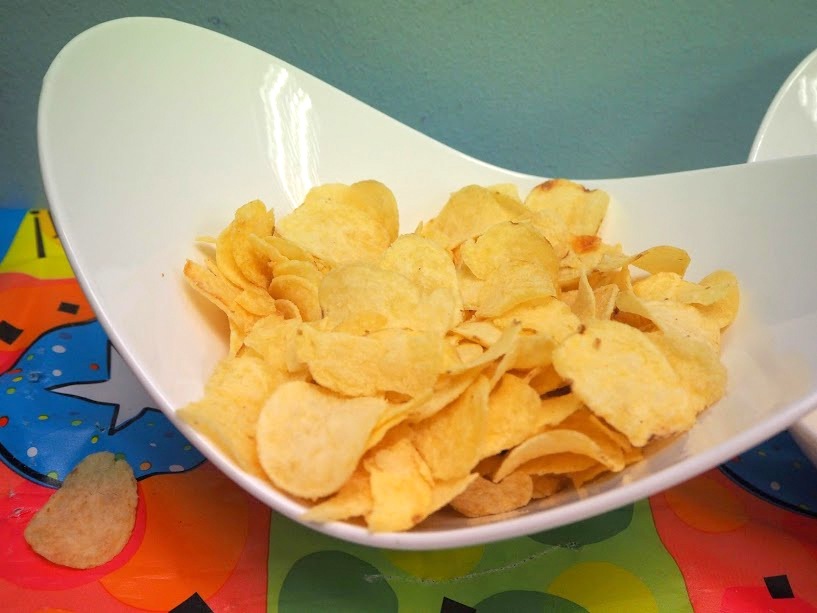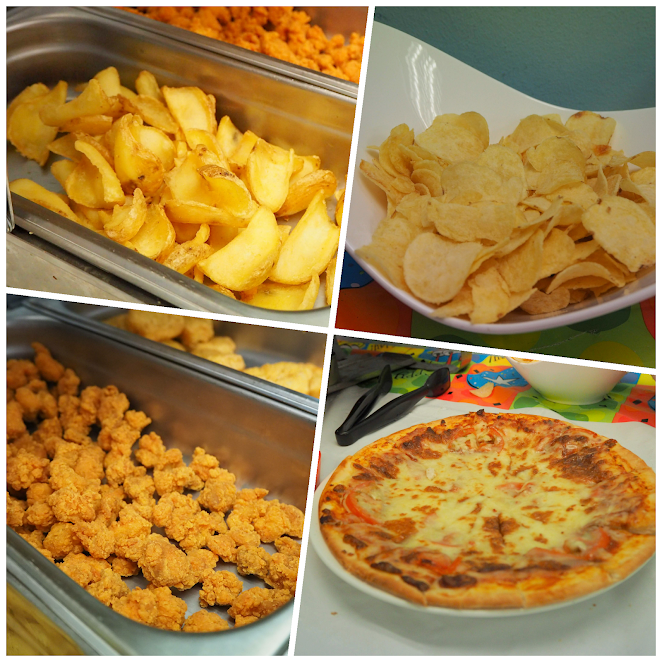 It was a yummy spread with sandwiches, sushi, Mushroom Quesadilla, Curry potato samosa, fried rice, fruit punch and sweet treats. The best part was that all the adults enjoyed it and the quantity was good enough.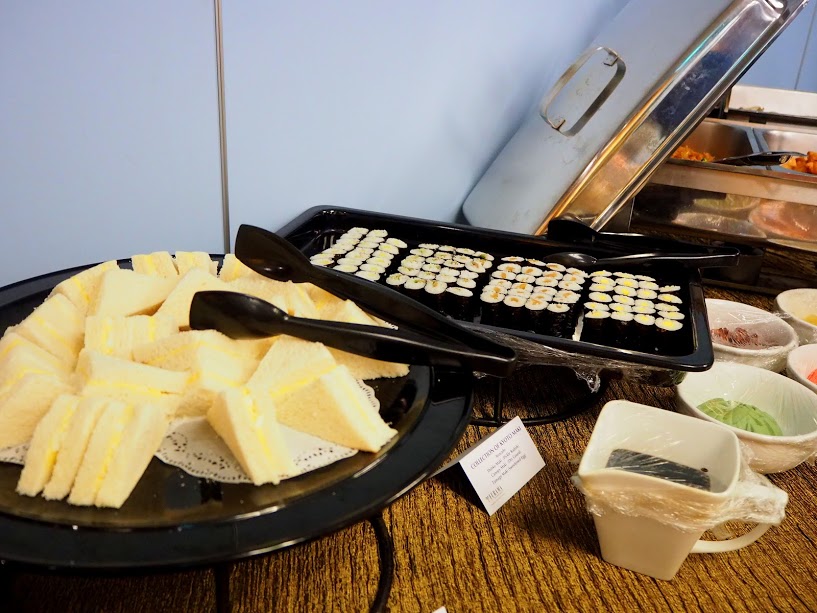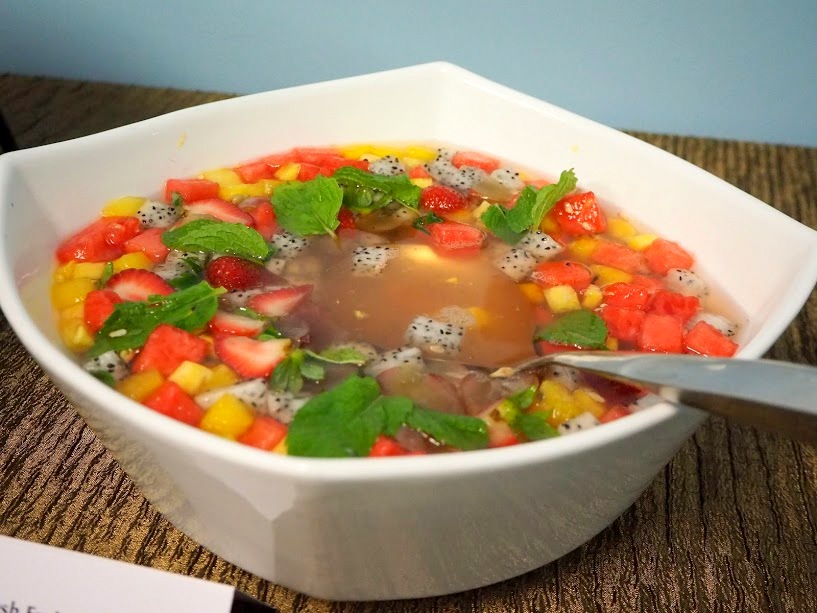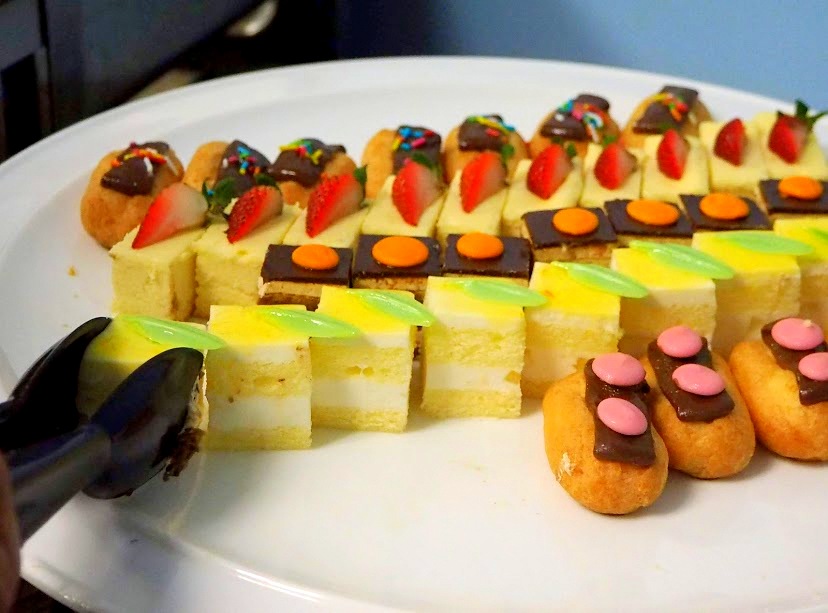 Waka Waka is a safari themed indoor playground where kids can enjoy from bouncy castles, volcano slide, giant wave slides, obstacles, rock climbing walls, adventure cove.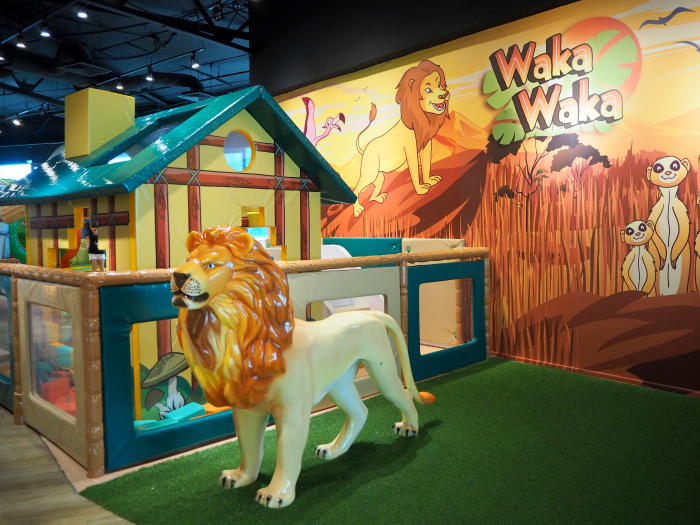 The Volcano is a big hit as kids keep going up and down to keep them engaged for hours.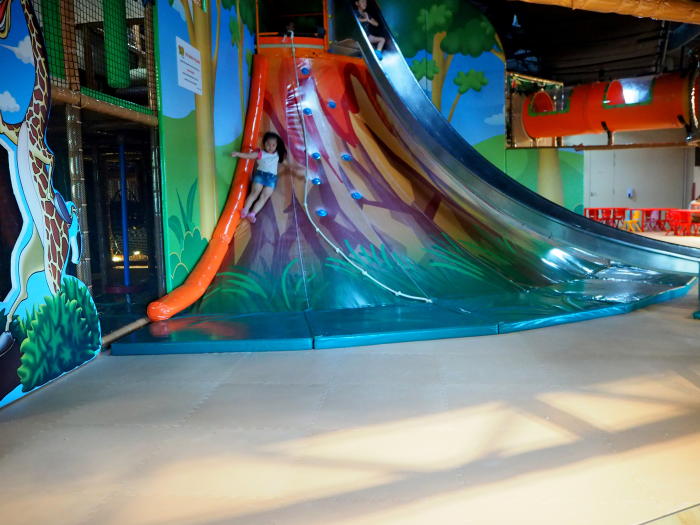 Kids were off to the play area which is suitable for all age group!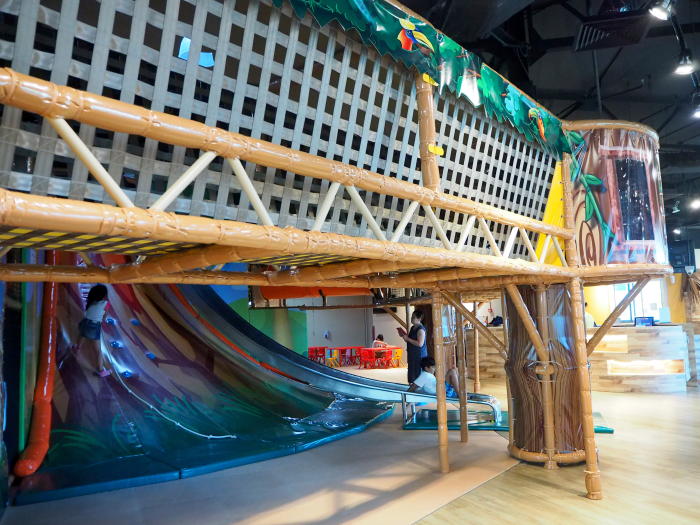 If you are worried about your young kids then this is perfect for little ones who are below 90cm.
This toddler-area is the ideal play zone for your young ones who are looking to explore in a fun-sized environment!
Mini-slides, soft play blocks, and a giant bouncy castle are just some of the many attractions at the Toddler Area.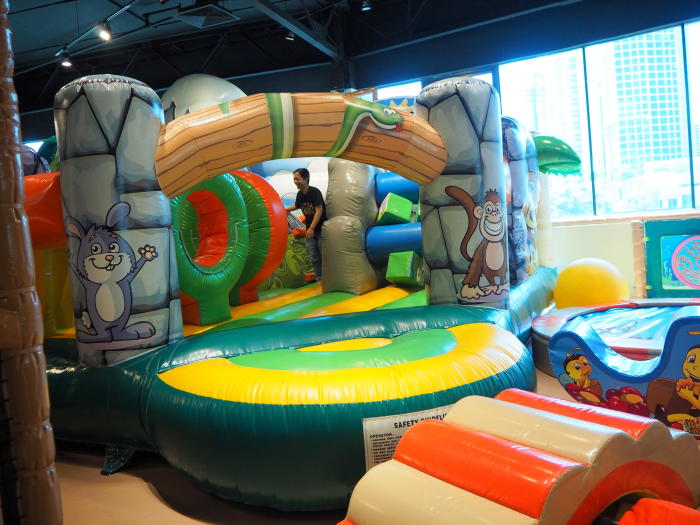 Goodie bags are part of this Birthday package and you may discuss if you wish to add anything more or want to give your own goodie bags.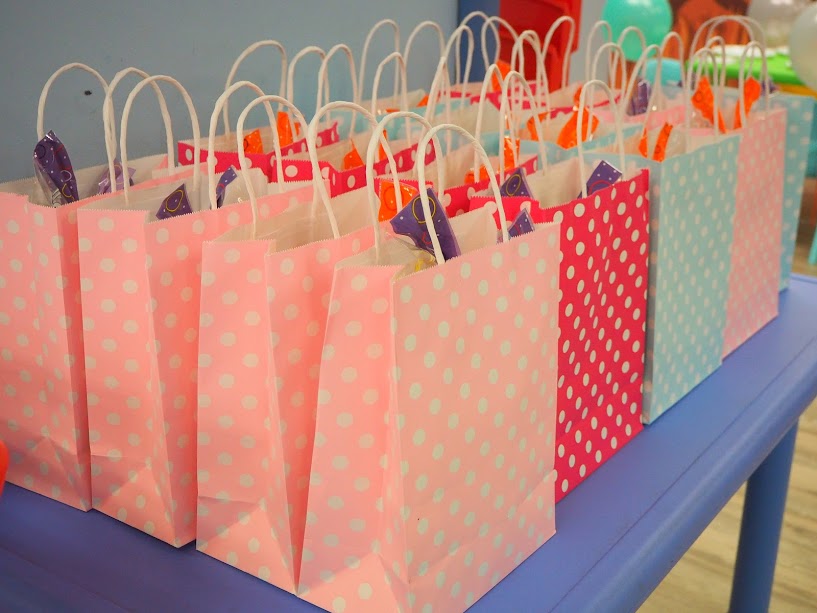 Love you so much our darling daughter!!
Papa Mumma Aayan!
You can have more details about the Birthday packages on Waka Waka website!