Mother's day is just around the corner and it is so beautiful to see the gorgeous cakes, flowers and gifts everywhere. Other day I went to Delifrance and got to taste the yummy spread they have specially designed for Mother's day and Father's day celebration.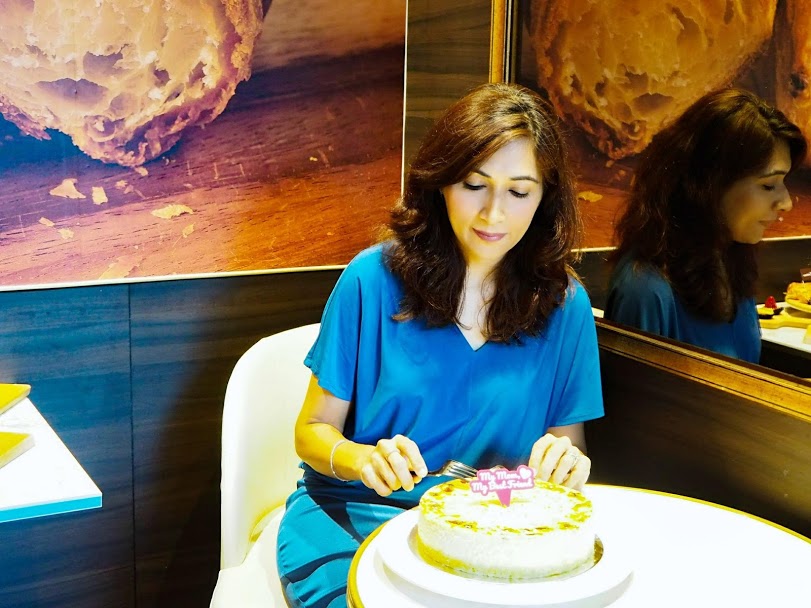 Délifrance Singapore is a French café chain acquired by Auric in 2007. Many Singaporeans have fond memories of this brand and it is here for over 30 years. There are 17 café-bakery outlets in Singapore islandwide.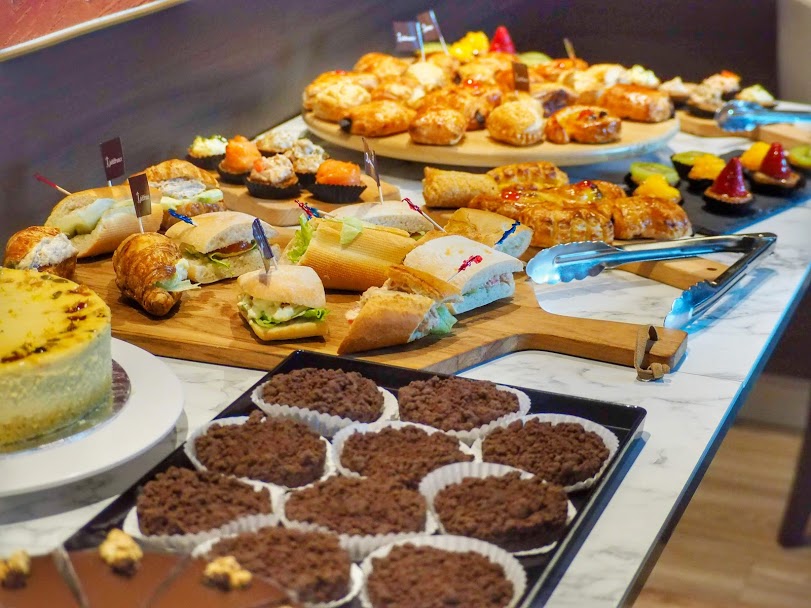 Look at the gorgeous setup and variety to choose from while enjoying your food. Delifrance has got two yummy flavours to pamper and celebrate Mother's and Father's day along with your family. Let me take you to the little party feast and enjoy together.
Delifrance Passion Fruit Cheesecake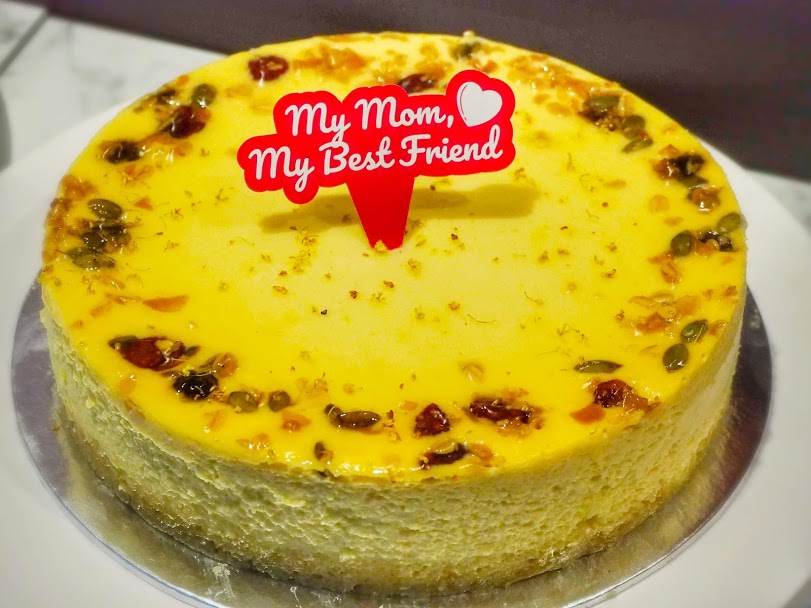 I personally love the cheesecake for that light and fluffy texture. The Delifrance Passion Fruit Cheesecake comes in a refreshing passion fruit flavour with a light twist to the classic rich cheesecake. Cranberries, raisins, pumpkin seeds and light osmanthus flowers add elegant finishing touches to this delectable treat.
I always find passion fruit gives that sweet and tangy flavour to your cake and this makes a great choice if you are looking for a light cake and not those overloaded creamy cake.
Whole Cake :$62 | $7.20 per slice
Delifrance Blueberry Chocolate Cake
If you are a chocolate cake lover and looking for a creamy rich flavour then this is a lovely choice. It is quite moist from inside with rich chocolate, blueberry filling and loads of fresh blueberries in every bite.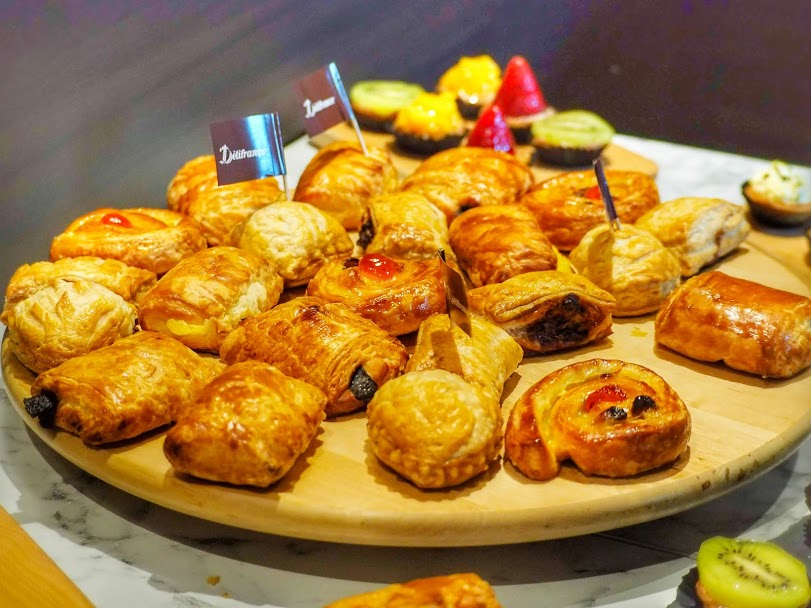 Loved this cosy arrangement and invitation by the Sample Store team.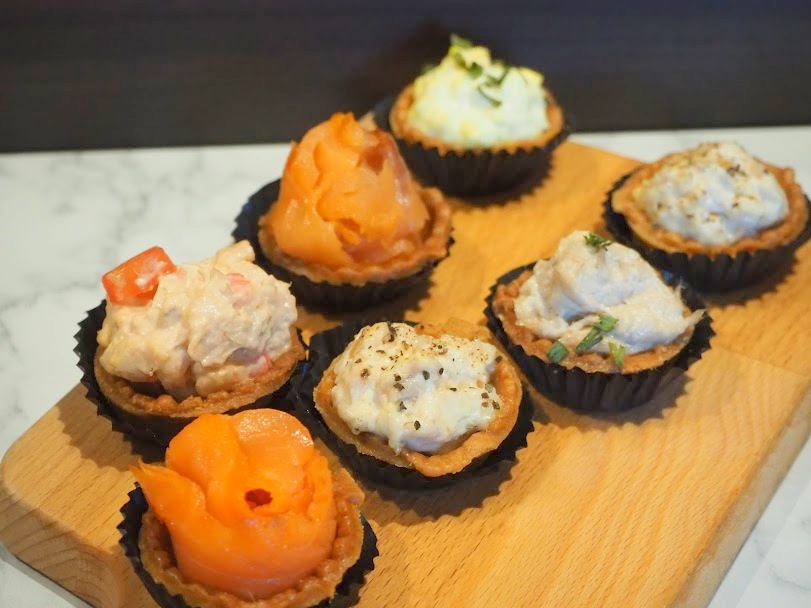 Dine-in specials
Available from 7 May to 16 June 2019
 Tea Time Set 
Sliced Cake and a choice of Tea or Coffee | $10.90
 Sandwich Set Meal
Salmon Sandwich,  Sliced Cake and a choice of Tea or Coffee | $16.90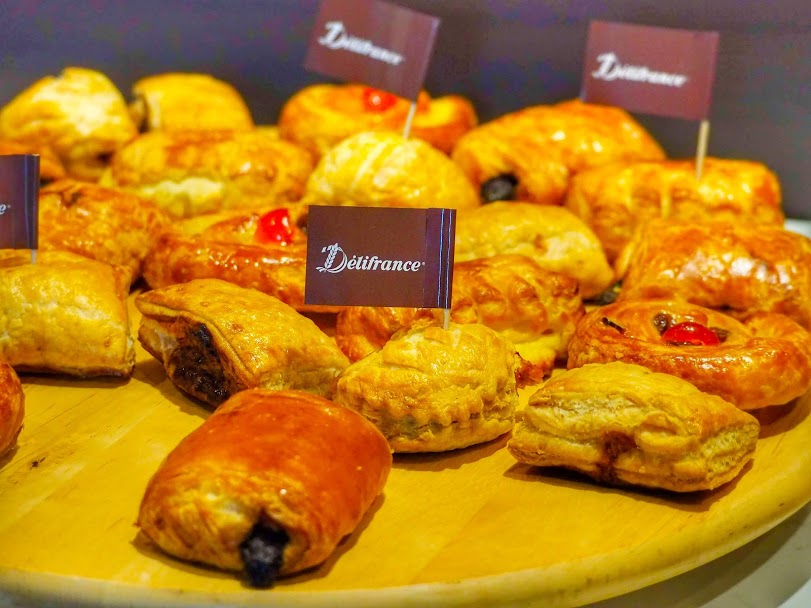 All food products sold in Délifrance Singapore's retail outlets are halal-certified, produced at halal-certified food manufacturing facilities.
Make this day more memorable and sweet for your parents with these lovely choices from Delifrance.