This year we decided to host Chef Kaira's Baking birthday party at home with few friends. I loved the idea to call over her friends so that kids can enjoy at home but then I had to think about how we will be going with this idea of Baking and cooking with so many kids.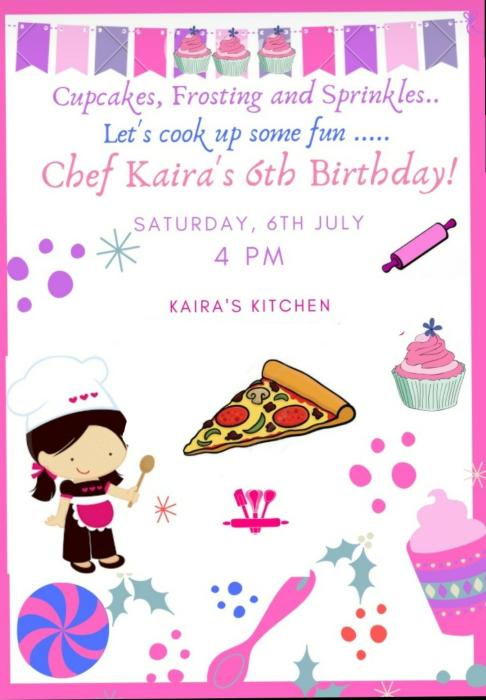 Our Birthday invitation for "Chef Kaira's 6th Birthday" and I really want to include Kaira in deciding what we will be doing for the party, what will be our return gifts and how we will keep all the kids engaged at the same time.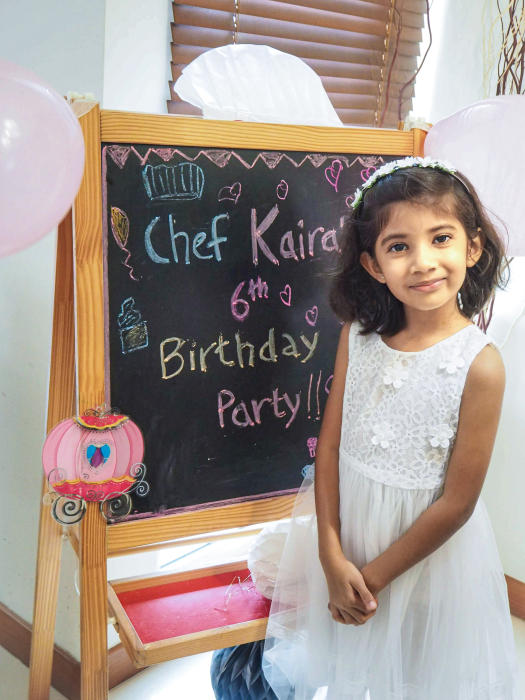 Luckily her birthday was on Saturday this year and probably the best day for kids to get tired to the core. Here is how we have set up our table for the party.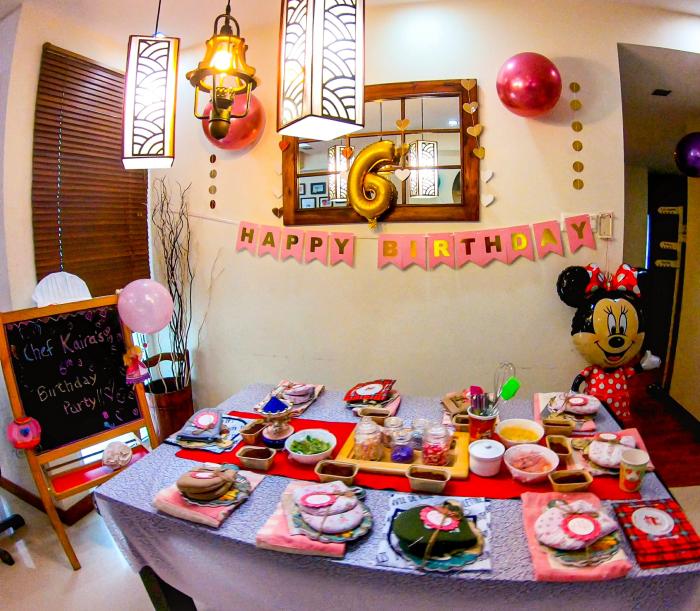 I thought of something which is useful for kids at home even after the party so shopped for Apron, Oven gloves, breadboard (which can be used for serving also) I actually liked the design on it, Cake decoration board tied it with jute twine and Thank you note!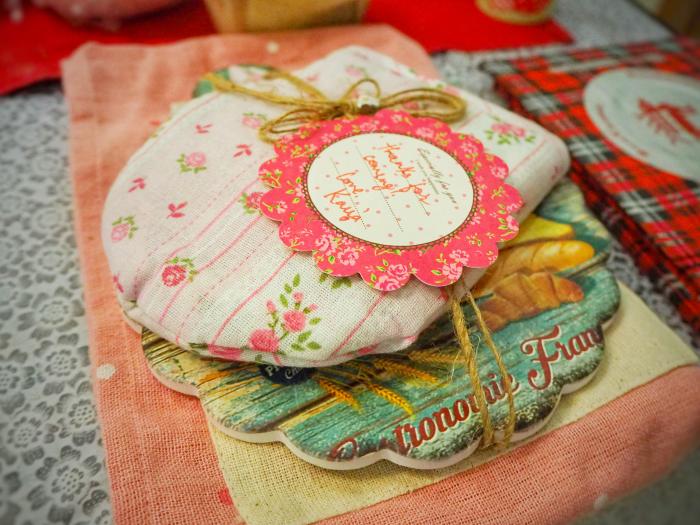 To keep it simple and fun for all the kids as we had both girls and boys, we set up the table with all the things kids need to have a yummilicious party for themselves.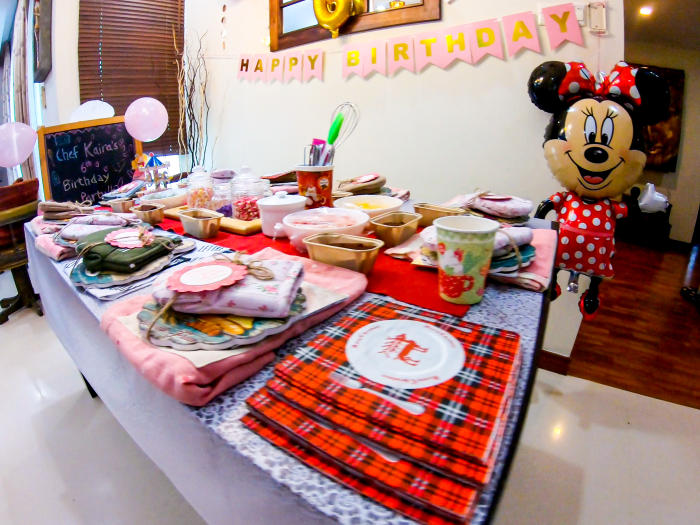 Our Birthday theme goes like this –
Make your own pizza ( Kids will decorate and bake their own pizza)
Decorate your cake ( Kids decorated their cake – read Overloaded)
Games
Dance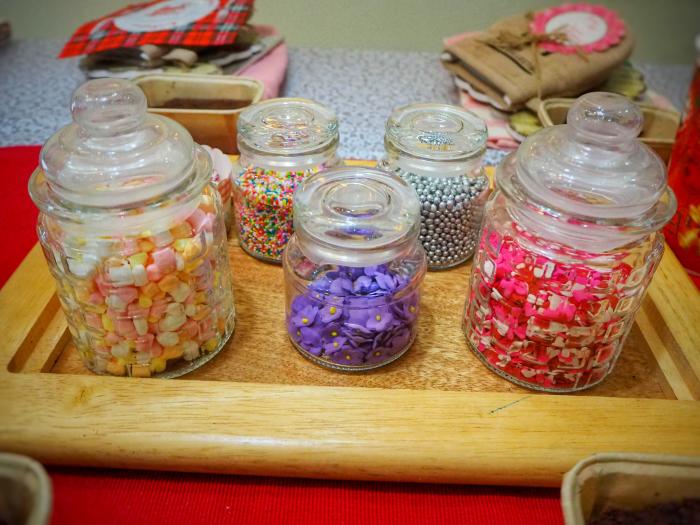 Here they go with making your own pizza! I have chopped the peppers (Red, Green, Yellow), Black olives, Pizza sauce and grated cheese. Put everything separately and cling wrap them. We got the wholemeal square pizza base as it is easier to do with a square one than the usual shape.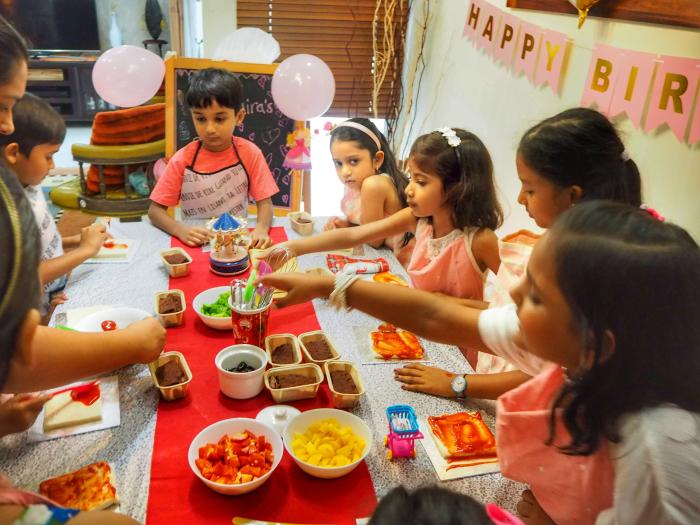 When everyone wants to reach for the same topping.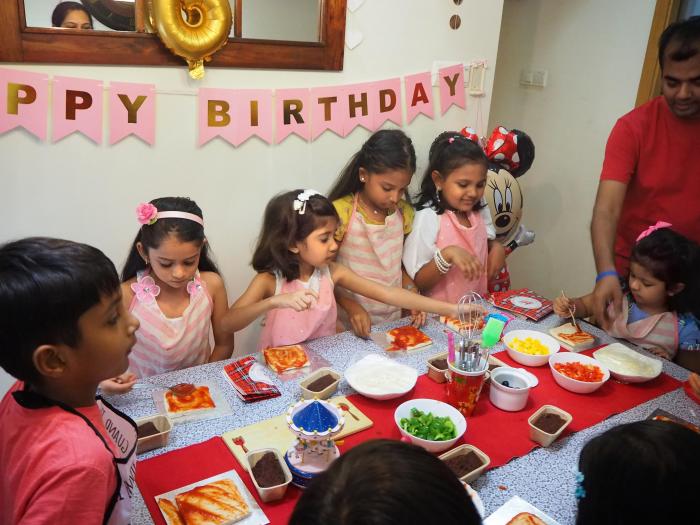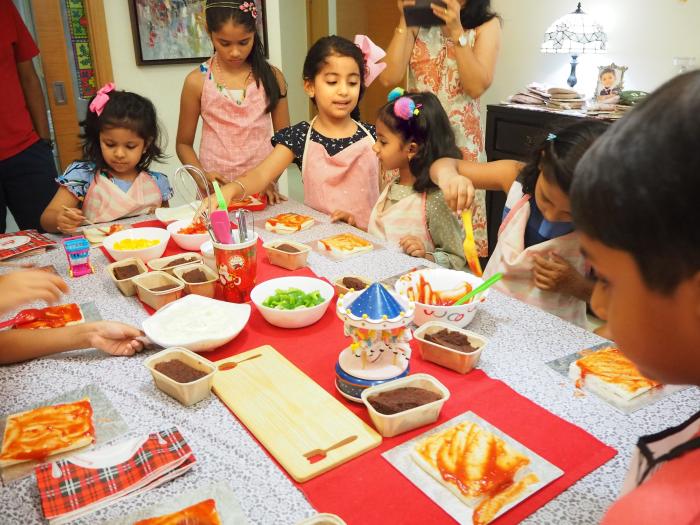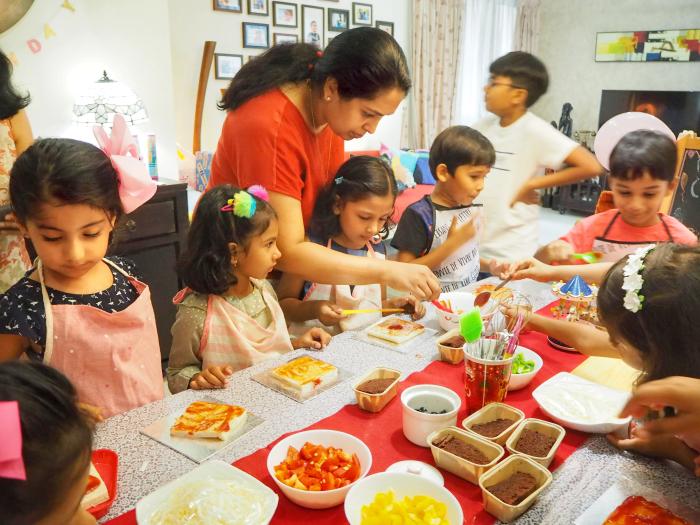 While their pizzas were getting baked in the Air fryer! We headed over to decorate our cake and this is how we did…. Can we even see if any cake which existed?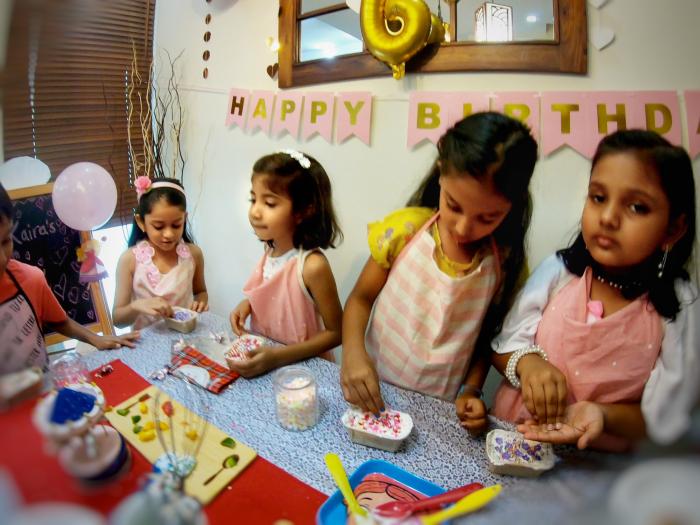 Yummy baked and decorated pizza by all kids. 
Our overly decorated cake with whipped cream and those extra sprinkles, marshmallow.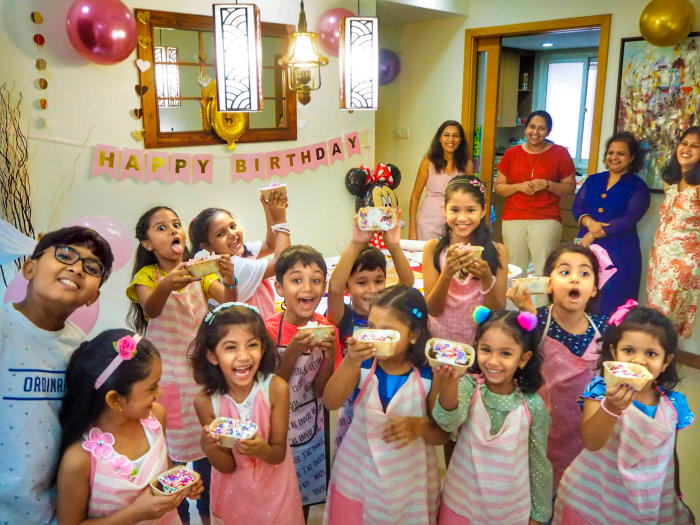 Those smiles make everything so beautiful and precious!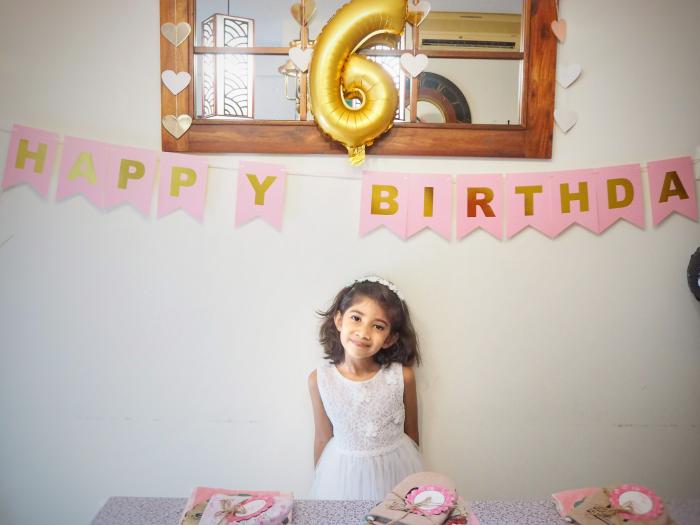 Our little princess all set ready to cut her Birthday cake! These two can't wait and all prepared even before singing the Birthday song.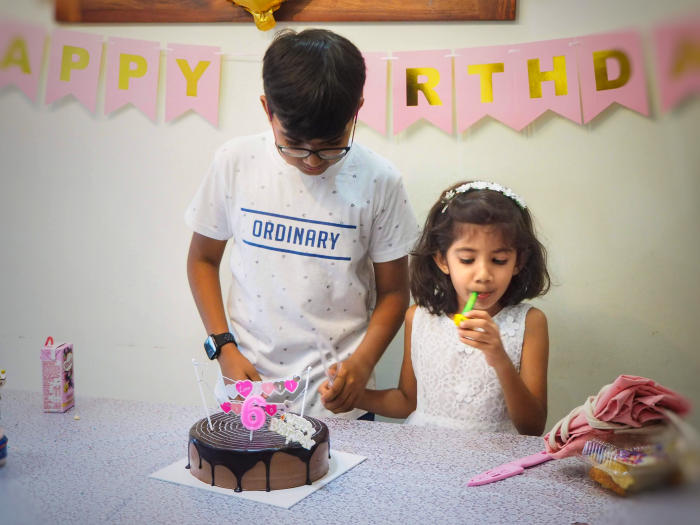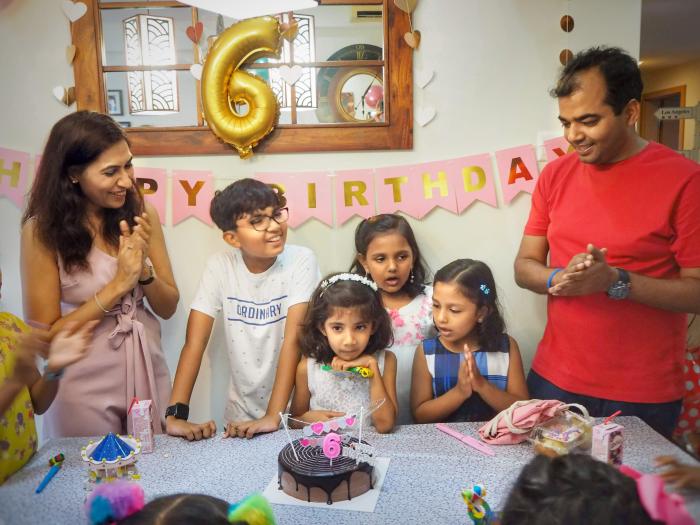 Happy 6th Birthday our little princess!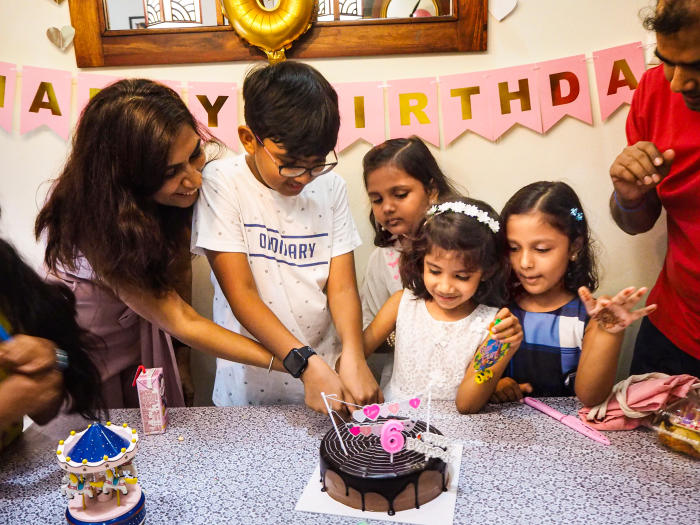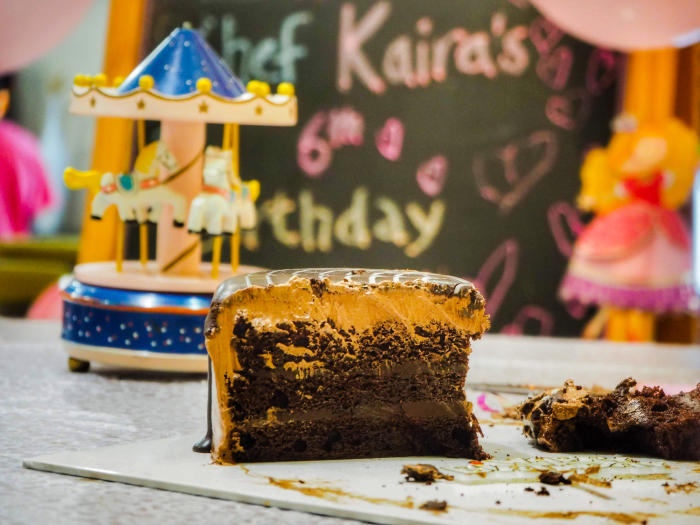 DIY Baking Birthday party tips
Here are the simple tips for hosting a DIY baking birthday party-
* Decide the theme
* Decide the door gifts ( I really don't want to give anything which I won't use at home)
* Keep the no. of kids in mind as you will be hosting at home and need to entertain all.
* Choose the menu keeping all the kids in mind.
* Select the timings which work best for you and kids.
* Play some games or activities as it is a DIY party.
* A simple pinata to match the theme.
* Be prepared to have a messy home and priceless memories.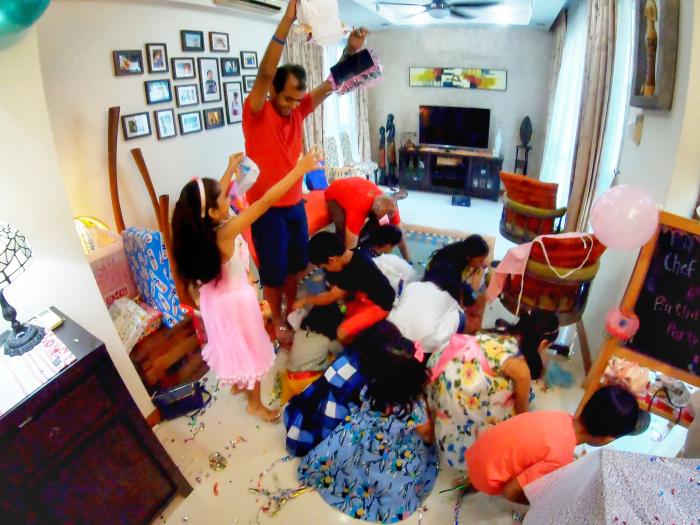 With all sprinkles, glitters, fun, friends and family!!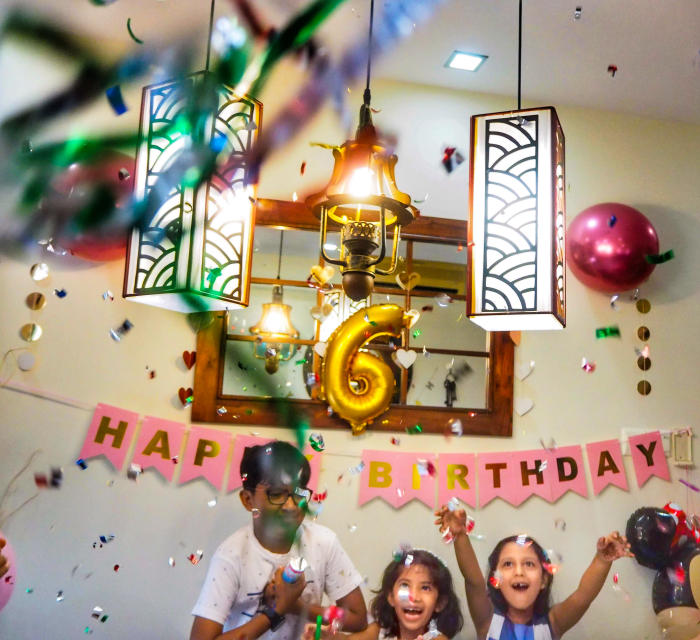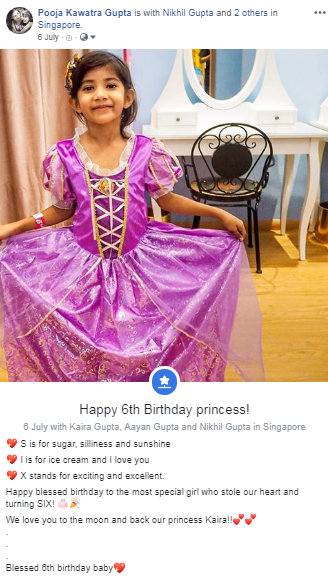 S is for sugar, silliness and sunshine
I is for ice cream and I love you
X stands for exciting and excellent.
Happy blessed birthday to the most special girl who stole our heart and turning SIX!
                                                    We love you to the moon and back our princess Kaira!!💕💕
Blessed 6th birthday baby💖