Salads are my all time favourite in any form be it with lettuce, salad leaves, cucumber or some Corn salad and I try to include them in my everyday meals for all the reasons they taste good, crunchy, healthy, nutritious and filling as well. Sprouted Lentil salad is one of my childhood favourite recipes which mom used to make frequently during the summers month and served either with main course meal or tea time snack.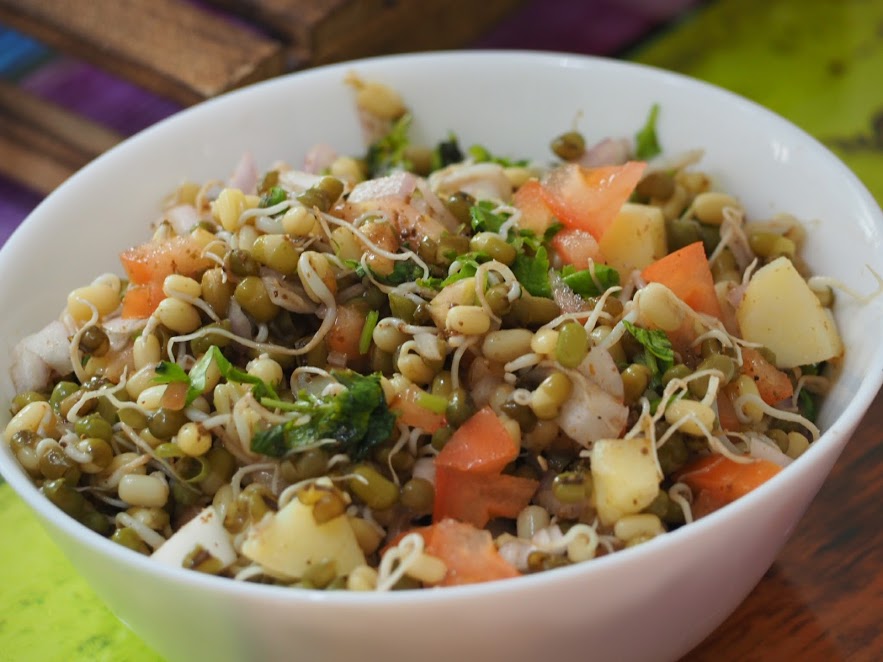 Lentils are very popular in Indian cooking and I cook them every day for our main meal though different varieties of lentils  Here are some health benefits of this moong dal. Some people eat it as a complete meal on its own.
High in Protein
Low in Carbs
Good source of manganese, potassium, folate, copper, zinc and Vitamin B
High in Dietary Fiber
RECIPES
Ingredients:
Sprouted Lentil (Moong dal)- 1 cup
Onion (Chopped)- 1
Tomato (Chopped)- 1
Potato (Boiled and cubed)- 1
Green chilli (optional)- 1
Fresh Coriander- 1 tbsp
Lemon – 1
Salt – according to taste
Chat Masala- 1 tsp ( you can get easily in Indian stores)
Chilli powder – 1 tsp
Method:
Soak the Lentil for 8 hours or overnight in enough water.
2. Drain out the excess water and let it sit at the room temperature for a day and you will see your sprouted lentil is ready to home.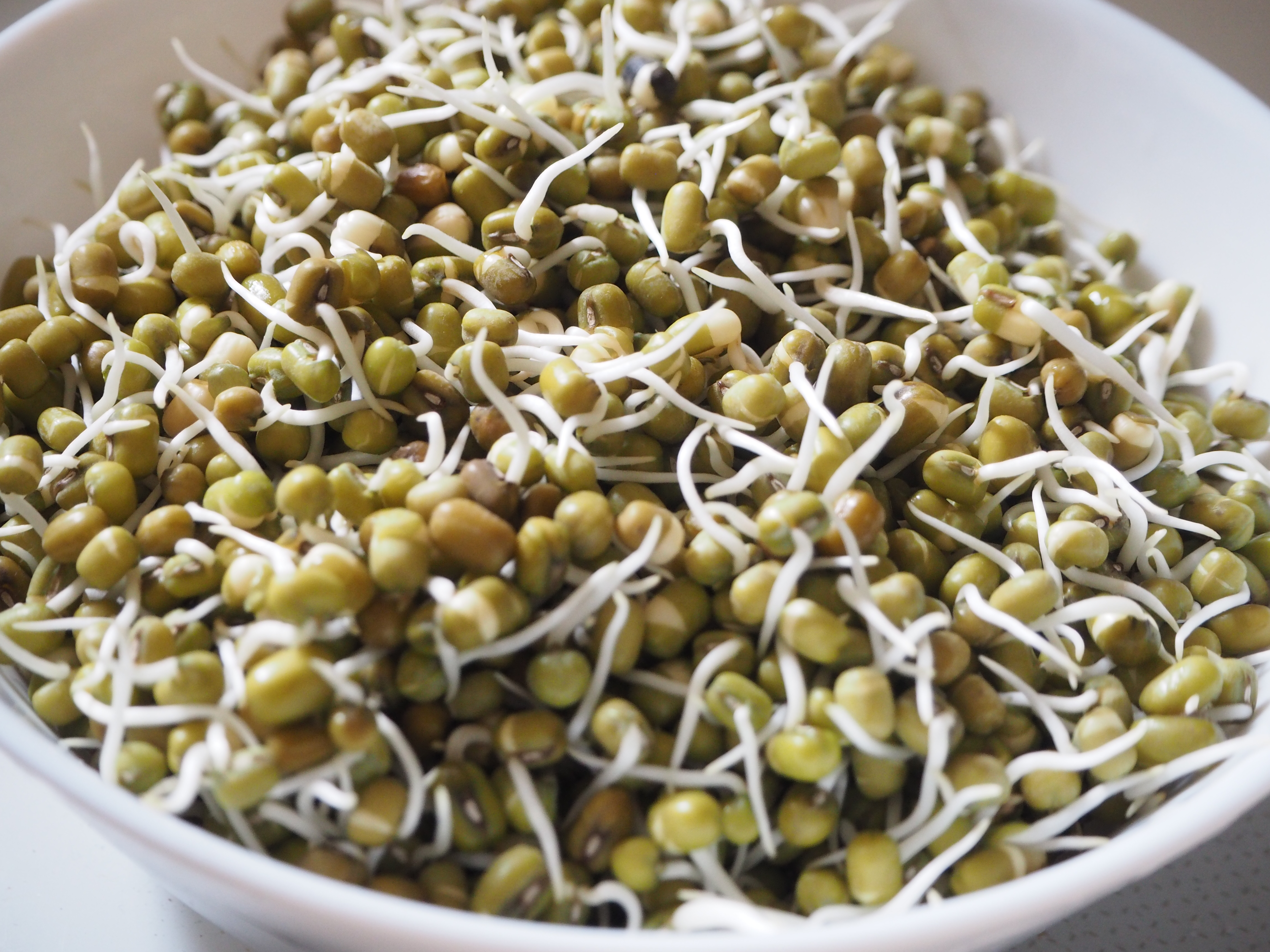 3. Since is soaked and sprouted you can make a salad with this also otherwise some people don't like it too raw. You can pressure cook the sprouts with salt and some water and bring it to a boil or 10-15 mins and now your lentils will be soft.
4. Mix all the ingredients listed and toss well before serving.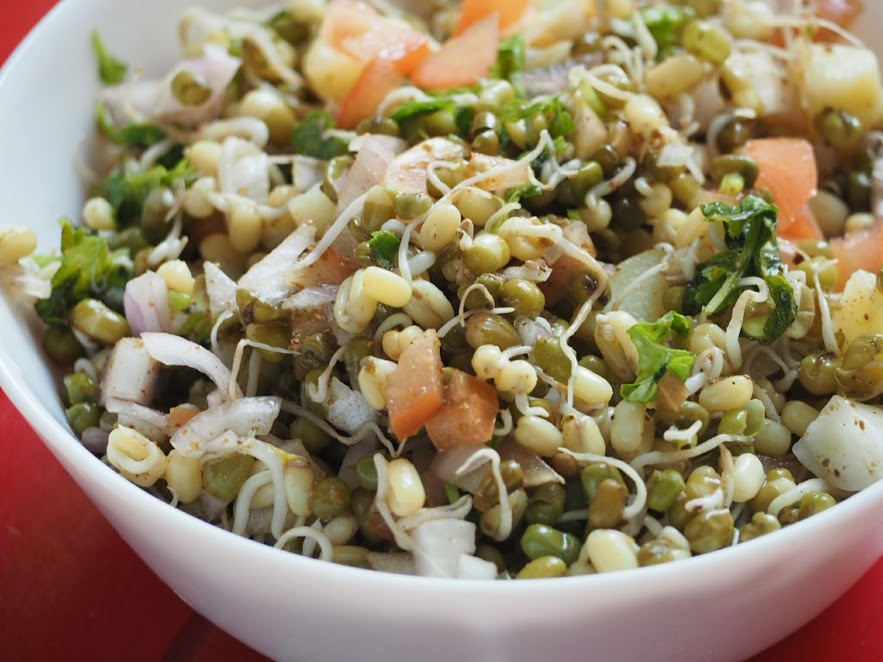 I am not sure whether you can get these sprouts in the market but this is the most convenient way to do at home and it is pretty easy and fast.
** You can store these sprouted lentil in the refrigerator for 2-3 days.