This Stir-fry black pepper chicken with veggies is under 15 minutes dish to cook and I find them a healthier way to enjoy the crunchiness of veggies along with the chicken. Stir fry recipes are the easiest one to try out when you are looking for a quick fix on a lazy day or when you can't figure out what to cook. You can always do mix and match with stir-fry according to your taste making it an one pot kind of a meal.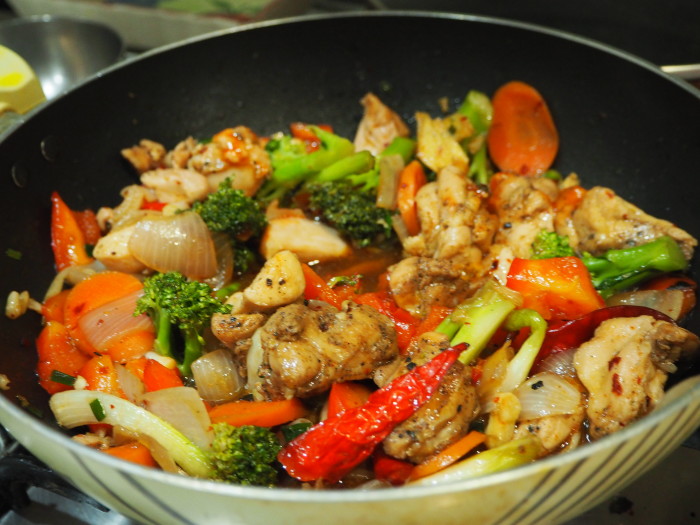 Stir-fry Black pepper chicken with veggies!
Ingredients
Chicken (marinated in Black pepper)
Roasted Bell Pepper -1
Garlic- 5-6 pods
Ginger- 10 g
Red Onion -1
Spring onion- a bunch
Dry Red Chilli- 5-6
Broccoli- Handful (blanched)
Carrot- 1 (blanched)
Salt
Soy sauce- 1 tsp
Red chill/ Tomato Ketchup- 1 tbsp
Method
 Roast Red Bell pepper to get that charred smoky flavour and blanch Broccoli and carrot.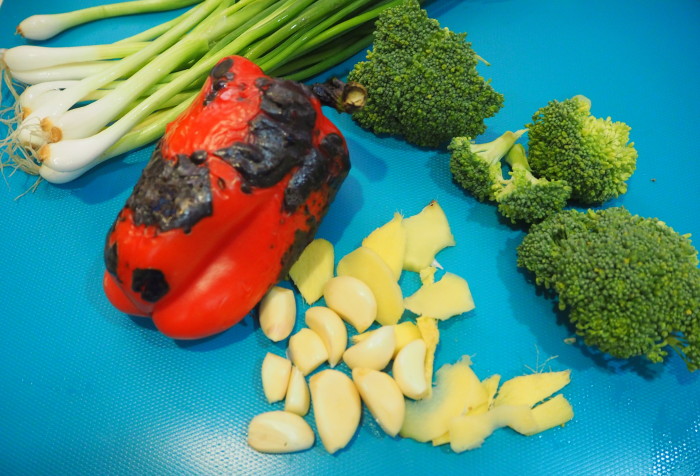 2. In a pan take some oil, add some roughly chopped ginger, garlic and red onion. Saute it for 2-3 minutes and add dried red chillies to it. Now simultaneously add the marinated chicken in black pepper and spring onions along with any liquid in it.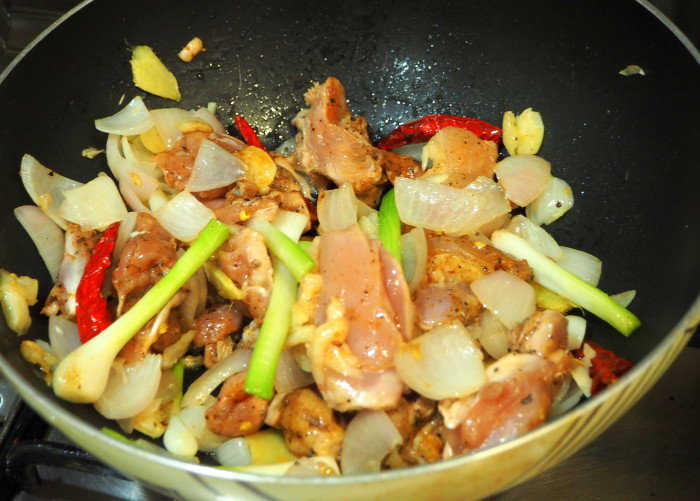 3. Let the chicken cook for 10 minutes and add carrot, broccoli, salt, soy sauce and tomato ketchup. Cook for another 5 minutes with a lid on it.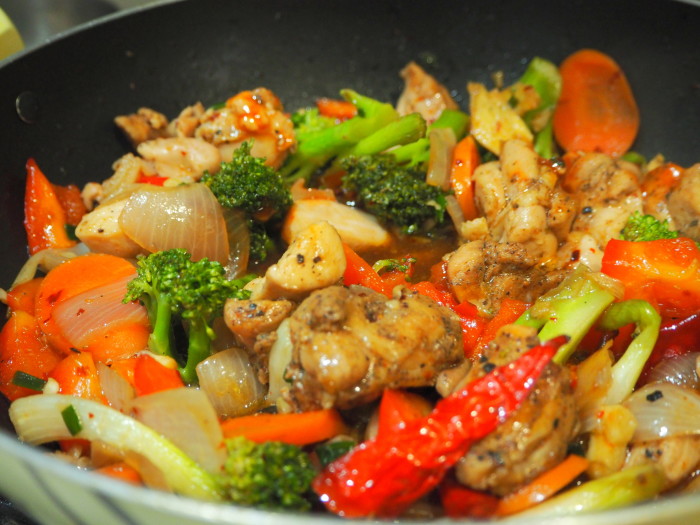 Serve hot with Rice!
Adjust chilli according to your taste
Try boneless chicken though with bone works fine too
You can add more veggies accordingly.