Gerber Graduates Grabbers squeezable self-feed fruit pouches for all busy toddlers on the go were recently launched by Nestle and it is such a saviour for all the parents. I find them quite handy, especially when going out with my baby or when travelling it is the safest option to feed little one outside.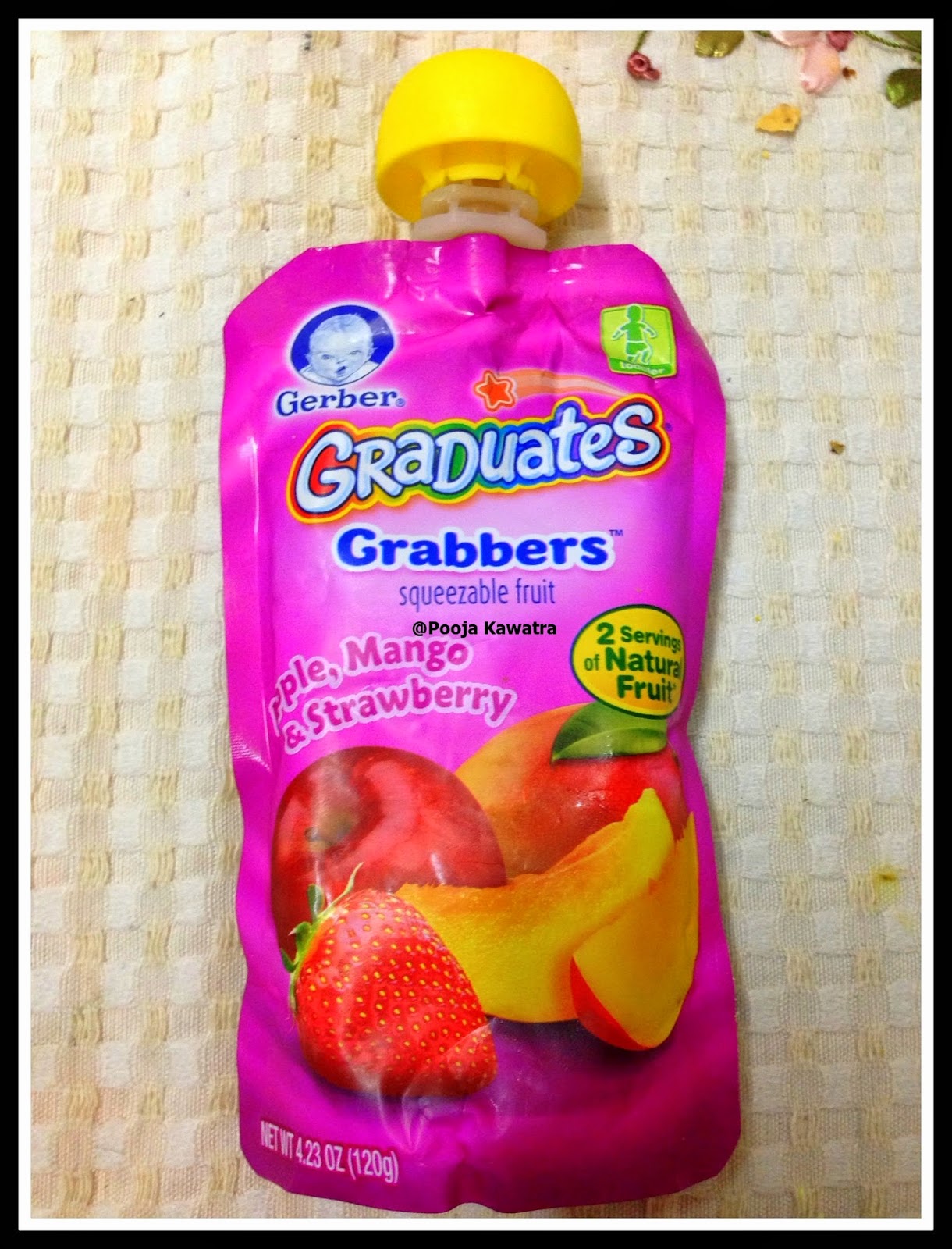 It was open to Singapore residents who are parents of children aged after 6 months till 3 years old. We thought of giving a try and request for a sample for my baby.Surely all the parents will love it-
·
Made with natural fruit
·
2 servings of fruit per pouch
·
No added sugar, salt, starch, artificial flavours or colours
·
Available in 2 variants- Apple, Mango Strawberry & Banana Blueberry.
We have received our sample pouch today in Apple, mango strawberry flavour. And it is so yummy! While serving to my baby I was so tempted to taste it too…. Consistency is like a
puree
which is slightly thick and not very flowy.