It is exactly one year today (24th April'2018) when Kaira has started with her ballet and there wasn't a single class which she wants to miss. I was not sure for how long she will continue her ballet or will she get bored with it but to my surprise, she is doing pretty well.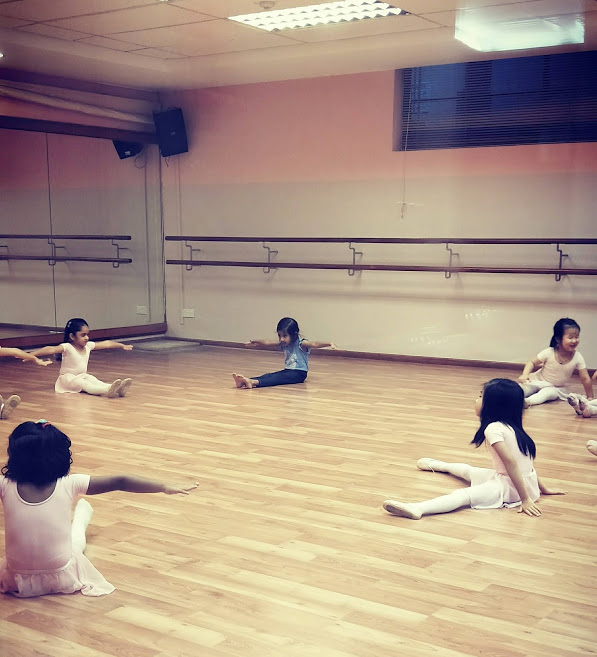 The first pic which I managed to click from outside her class.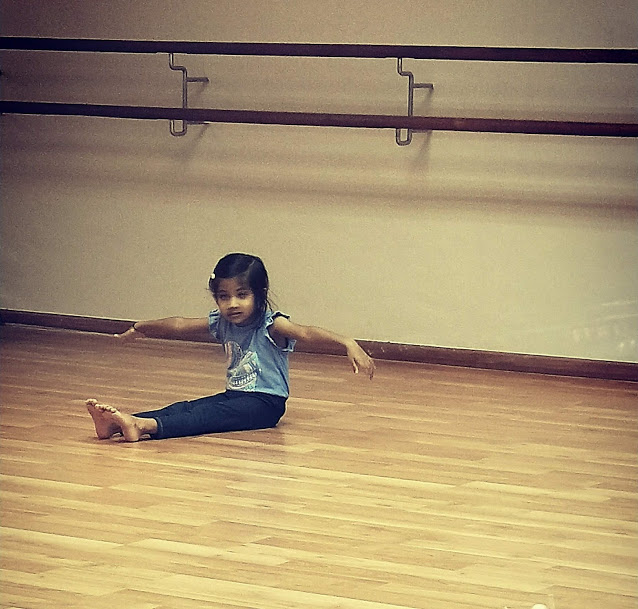 She was practising looking at her friends and was so impressed by the ballet costume. We started the ballet classes at the community centre here and not with any high-end ballet school even though I initially inquired with them but then one wise lady at the reception advised me to enrol my daughter at CC and see if she is interested to continue as ballet schools are relatively quite expensive.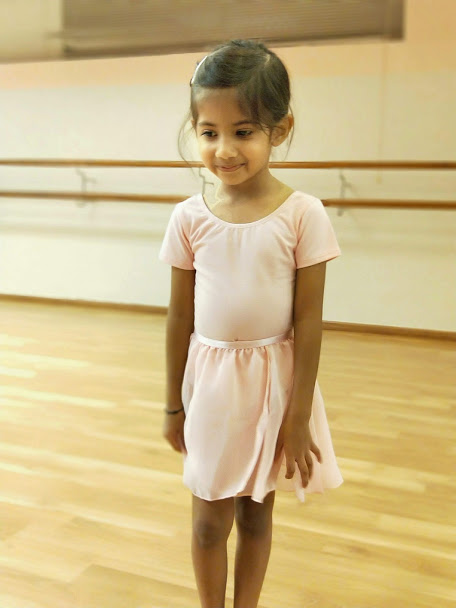 8th May'18 :
This was the first time when Kaira got to put on her ballet costume and she didn't want to take it off for the entire day. Choosing a community centre over high-end ballet school, as for us having a good teacher is very important the brand name with which everyone goes!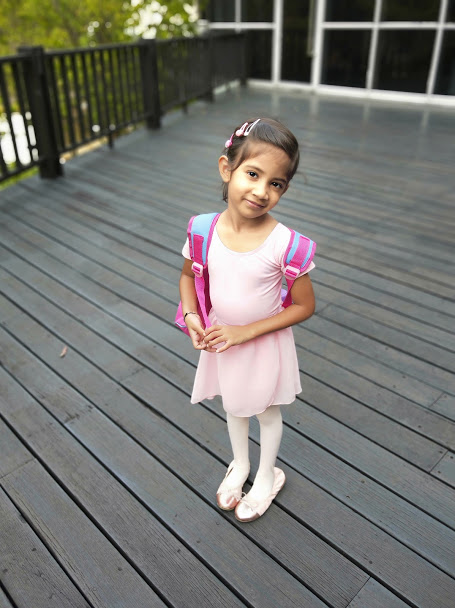 Dec 2018 :
Even though it was just 8 months into ballet but Kaira was keen to sit for (RAD) The Royal Academy of Dance exam which is a UK-based examination board specialising in dance education and training, with an emphasis on classical ballet.
This exam means we need to go for the additional dance practice and have to spend another 3 months.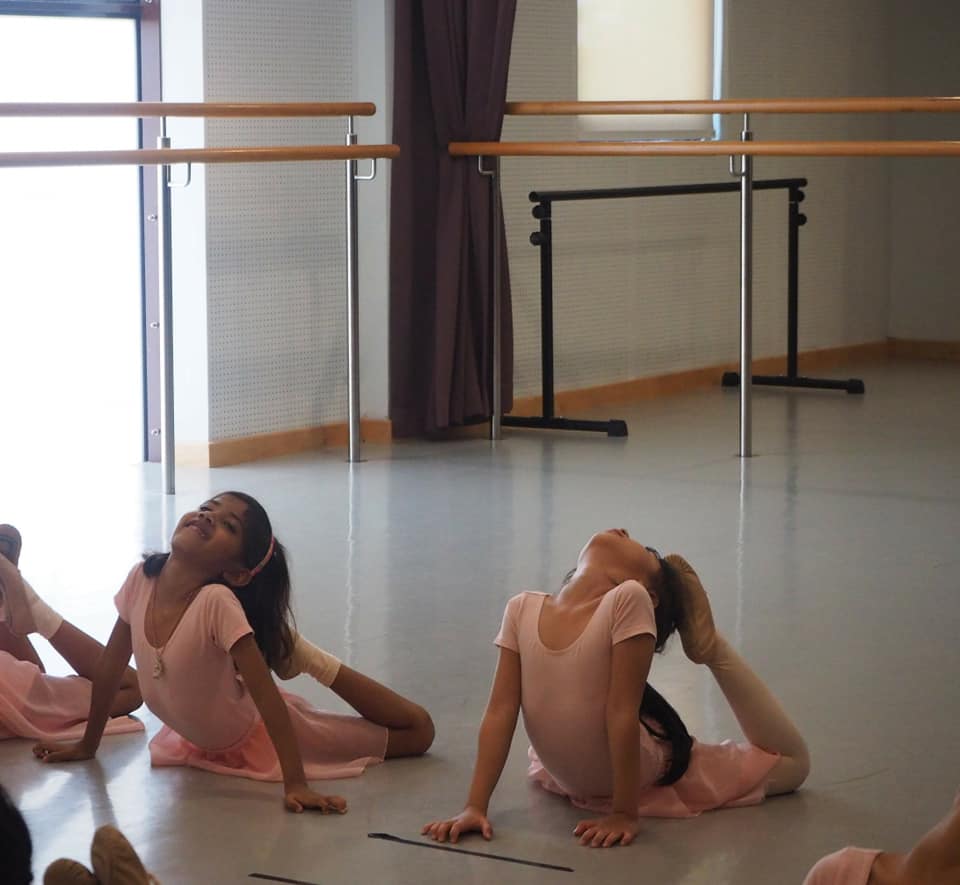 5th April'2019
Kaira was super excited to sit for her first ever exam which she was really looking forward to after practising for 3 months and then she can get dressed to perform.
Luckily, we have a wonderful ballet teacher who does everything on her own – even setting up the hair and doing the proper bun hairdo.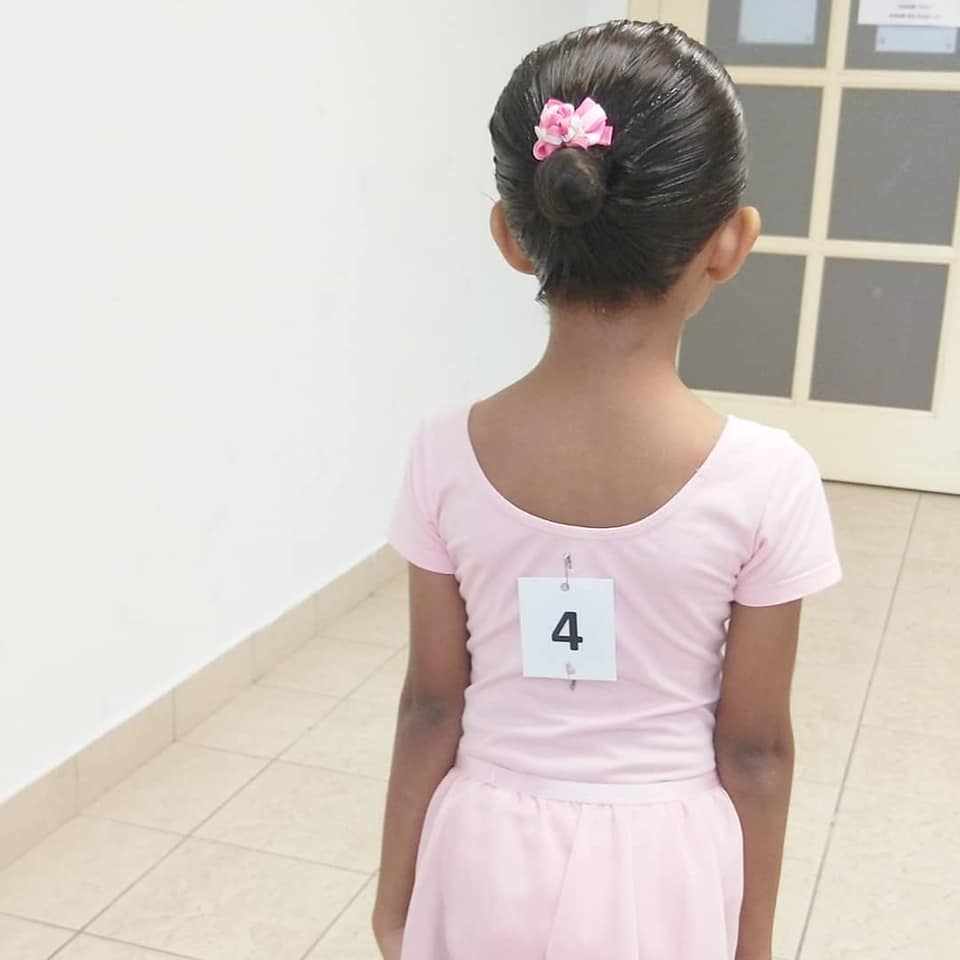 Look at this beautiful hairdo which if I had to do, it would surely take me hours to get a neat look.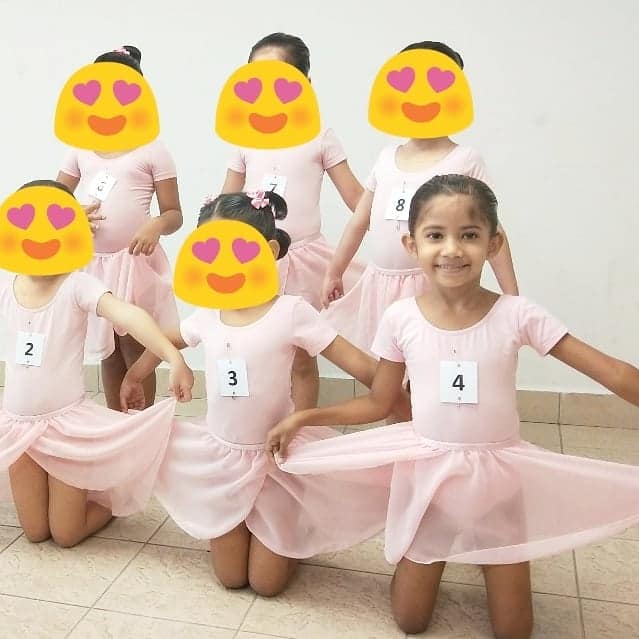 All the lovely little ballerinas were ready to perform and the best part was that for her she didn't even felt that it was her exam. She went inside the examination room just like her usual ballet class.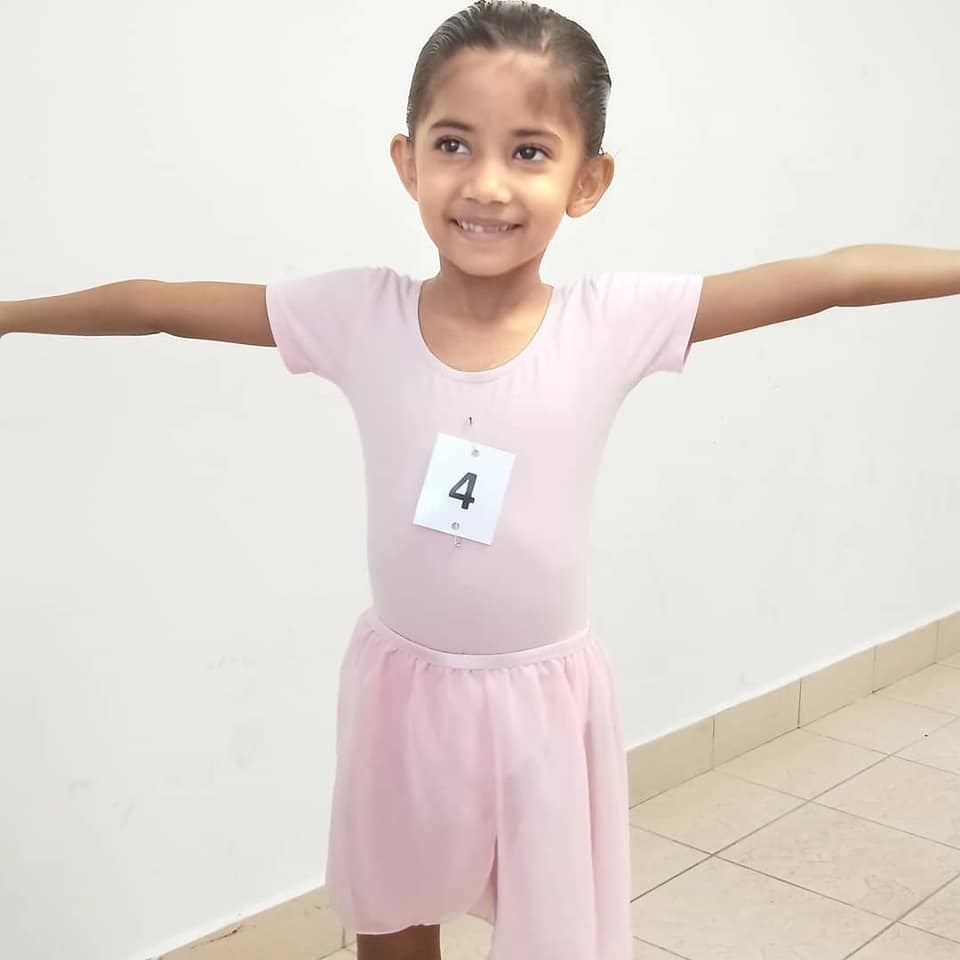 Coming out with flying colours and waiting for her examination certificate. I still remember before going for her exam she said, " Mumma I will try my best!" and I so wish that you always keep this positive attitude to be calm and do your best.
Love you, my little Ballerina!