My heart still skips a beat thinking about the time when you and I shared a heartbeat. With every Birthday I am emotionally confused whether I still want to hold you like my little baby or want to see you as a young man. It's been a few years that I have started writing a Birthday letter to you and Kaira, for me these are the cherished moments I want to share with you.
These moments which are so close to my heart and what I feel about them now thinking how priceless it will be when you both will grow up and read these letters.
Happy 11th Birthday Aayan!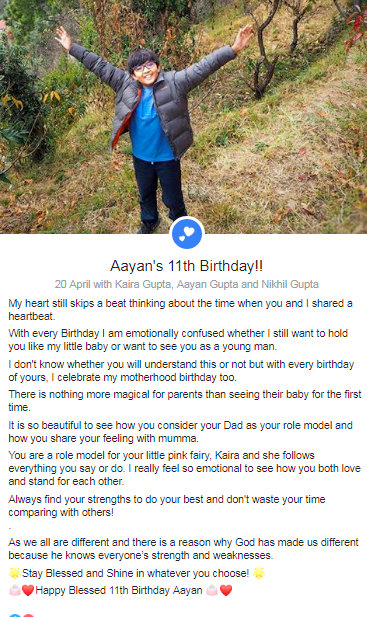 I don't know whether you will understand this or not but with every birthday of yours, I celebrate my motherhood birthday too.
These 2 digit birthdays give me the feeling that you are a bit grown-up especially when you said, you want to celebrate your Birthday with close friends having a BBQ party rather than having a big party.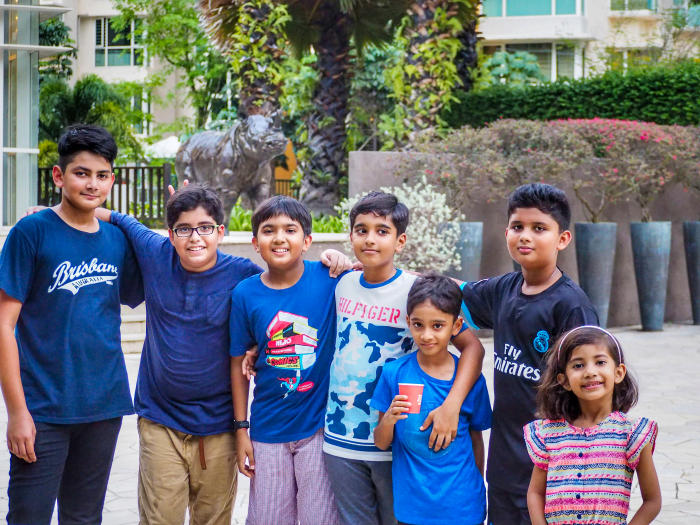 As usual, we rushed to have our very last minute get together with your friends. We wanted this to keep as a simple party without any frills so didn't let them know that it is your birthday.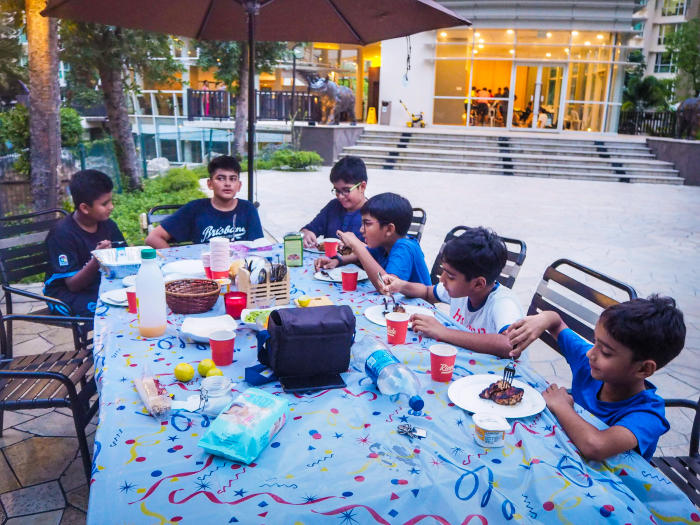 I know how much you love to have a BBQ party with your favourite food and I feel it is easy to organize with kids since you have so much space to play around.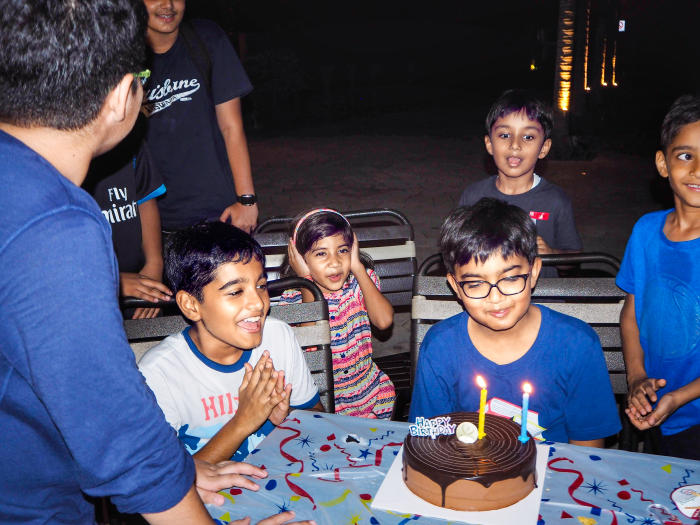 A simple cake cutting but you can't control your happiness. Here's to 11 years and wish you many more blessed birthday my baby!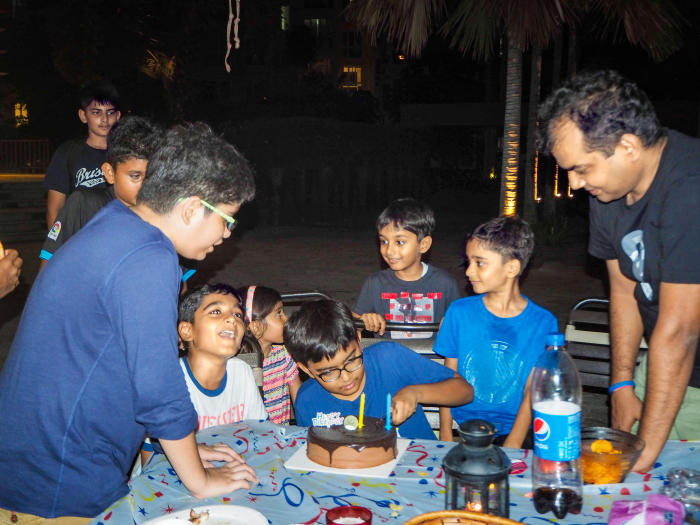 Do you know the magic of celebrating Birthdays that you never grow old and remain happy always!! Don't believe me check this video and see how happy you are when you sing and wish Happy birthday to yourself!
Always find your strength to do your best and don't waste your time comparing with others. We all are different and there is a reason why God has made us different because he knows everyone's strengths and weaknesses.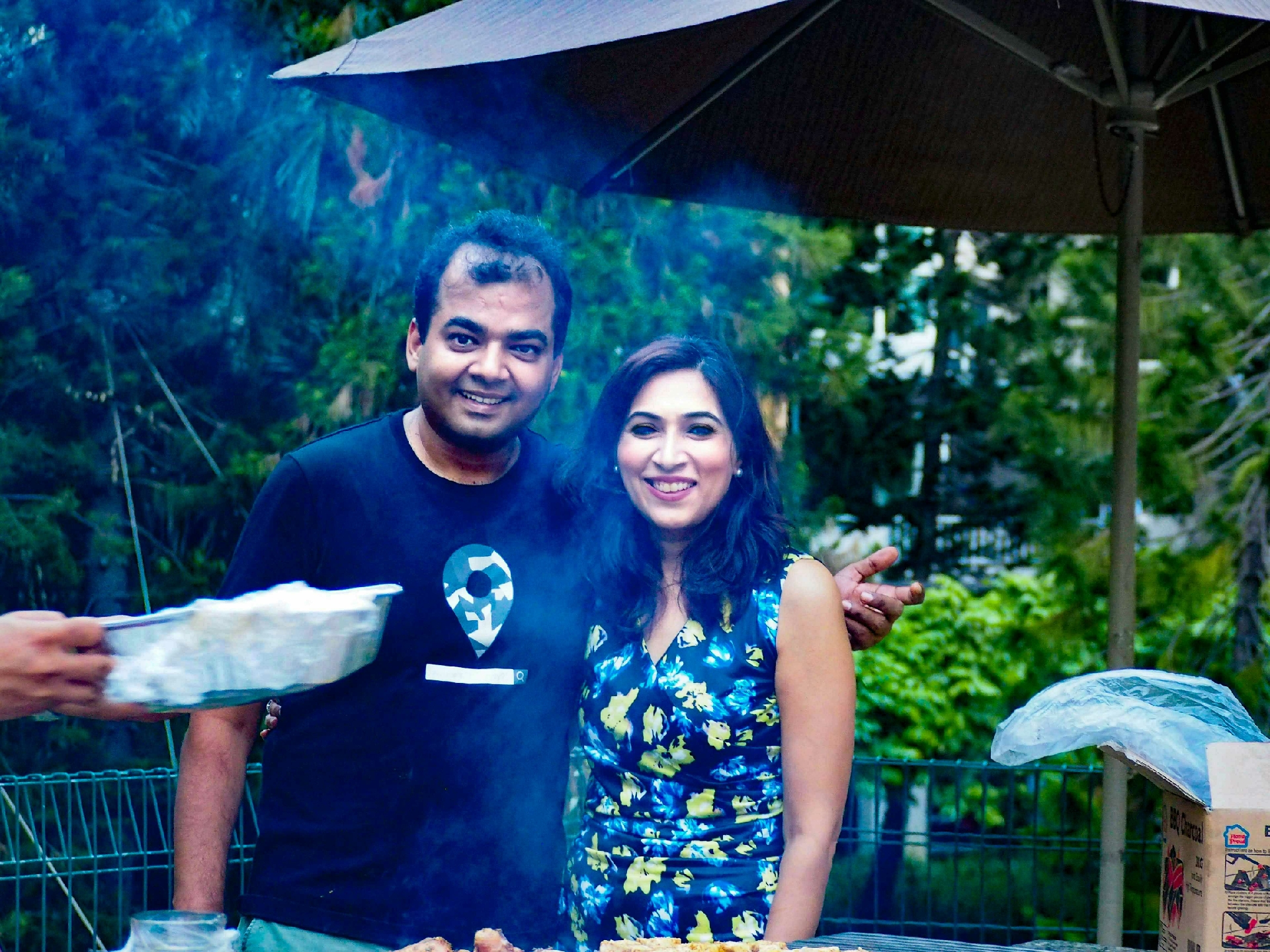 We love you our darling Aayan!!