Every year we plan a vacation where we are totally disconnected without a network, television or any gadget so that we all can spend time together. It is a great opportunity for kids to spend their day exploring and doing activities which they would otherwise won't be doing. A great way to do digital detox for all of us!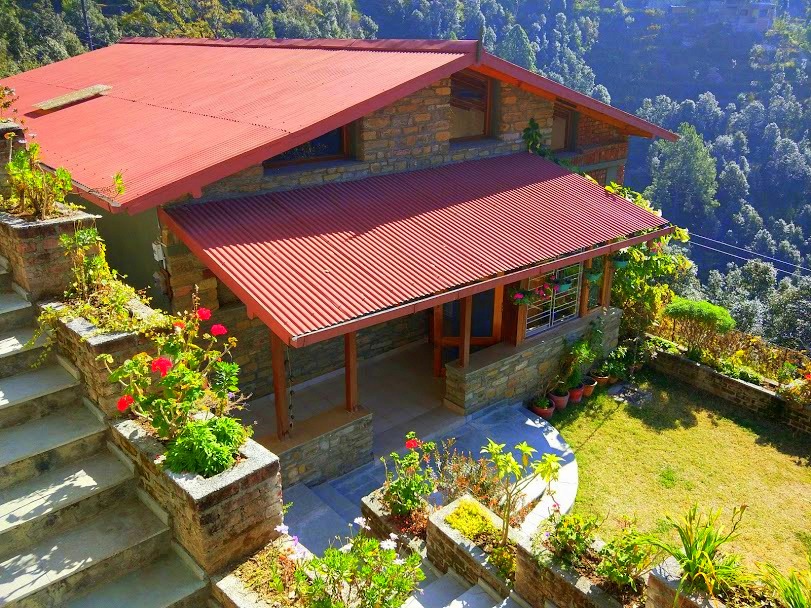 Nikhil always makes sure that he looks out for the best offbeat destination for our family vacations and the cottage was a perfect choice to start our holidays.  We stayed at this beautiful cottage – Dhoop Ghar.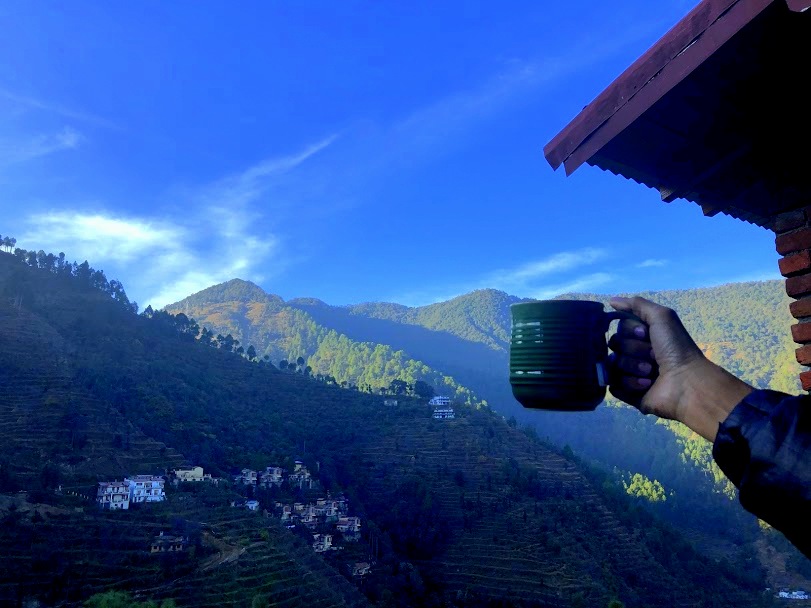 Where I will be without my tea cuppa and if this is the view I can get to see every single day nothing more beautiful than it. We have booked the entire cottage which comes with two bedrooms, kitchen, living area, dining area, balcony and an outdoor garden. The place is so tastefully done and love the interiors making it so warm and cosy.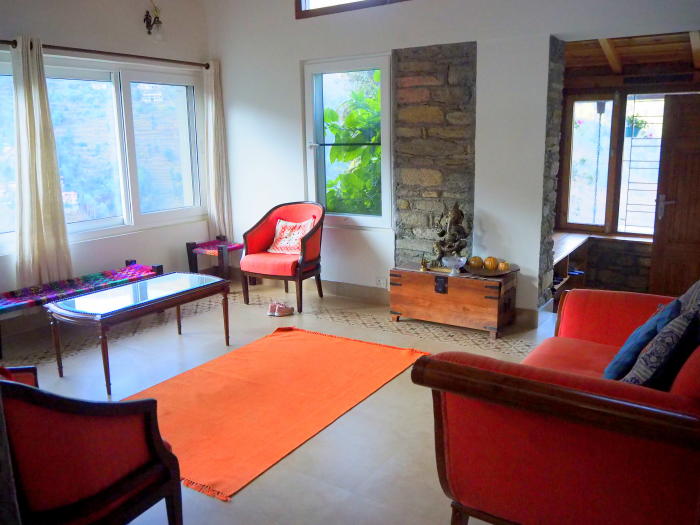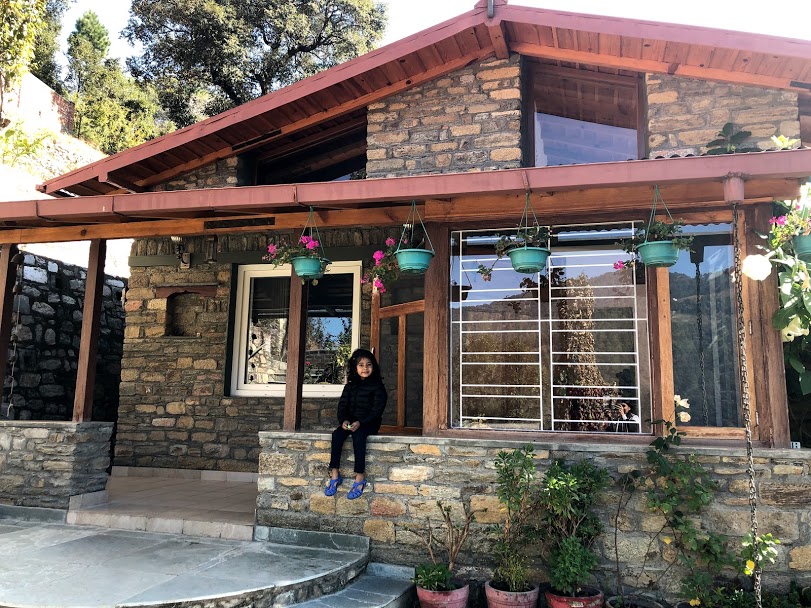 When you are on a vacation but your day starts at 7 am and you don't have anything to do, so best is to head out to venture more.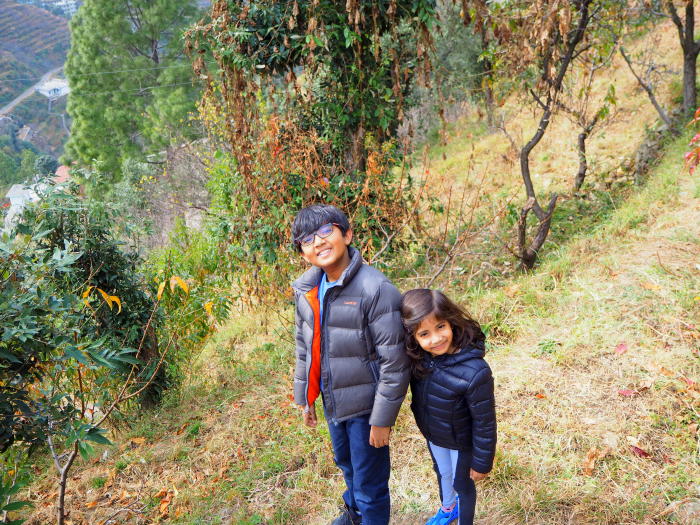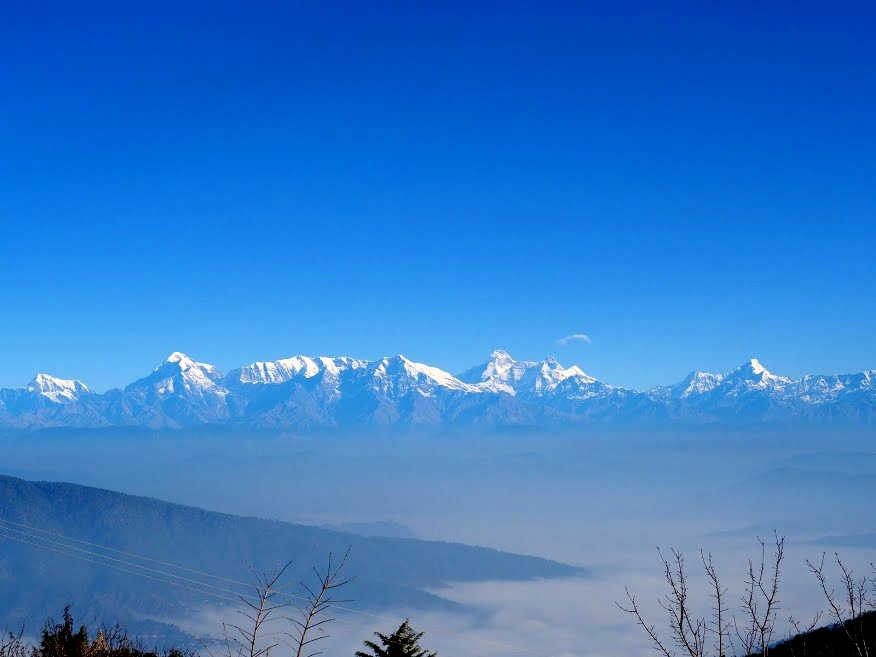 Kids found their own way to entertain themselves with different activities, games, exploring the places nearby, plucking the fruits. This is the kind of experience they usually don't get in their everyday routine especially when we are surrounded by other stuff and studies.
Aayan trying his hands on a catapult and finds it quite interesting.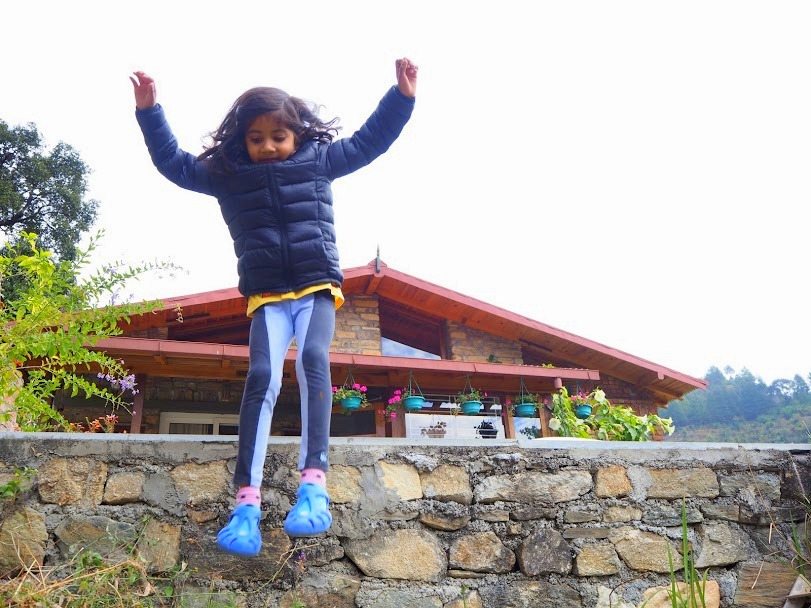 Some simple joys of life to enjoy your childhood doing all the silly things.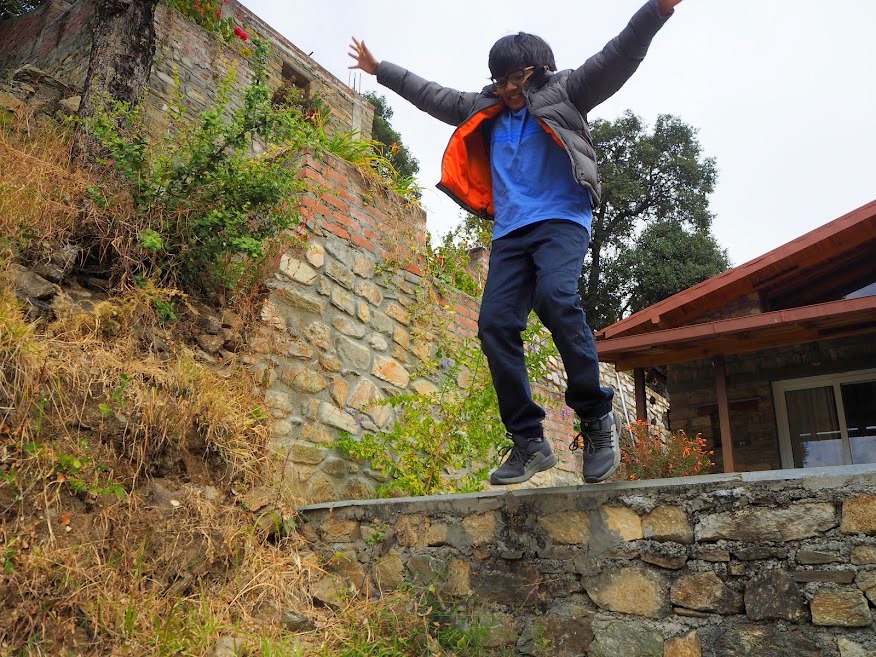 Plucking fruit was such a fascinating experience for kids as they get everything from the supermarket only and fruits straight from the tree has different aroma and freshness in them. Since it is winter time so not many fruits were there except lemon and oranges.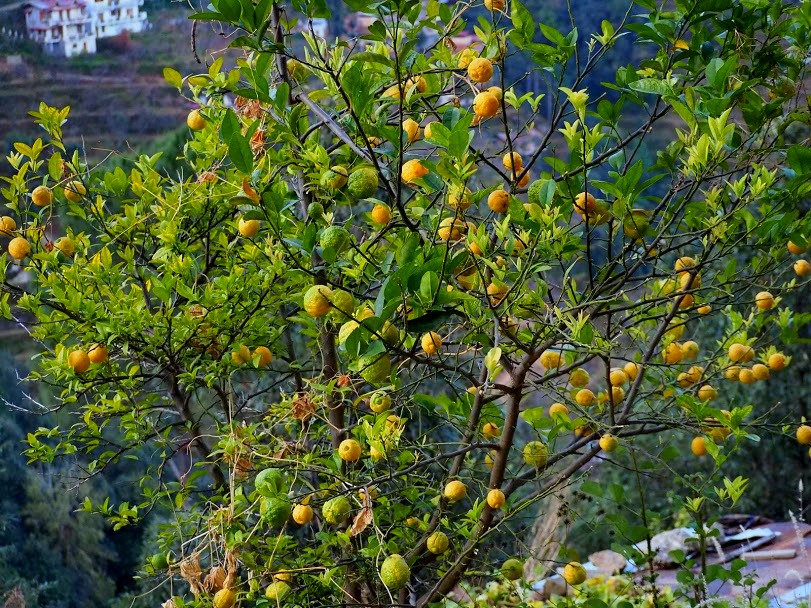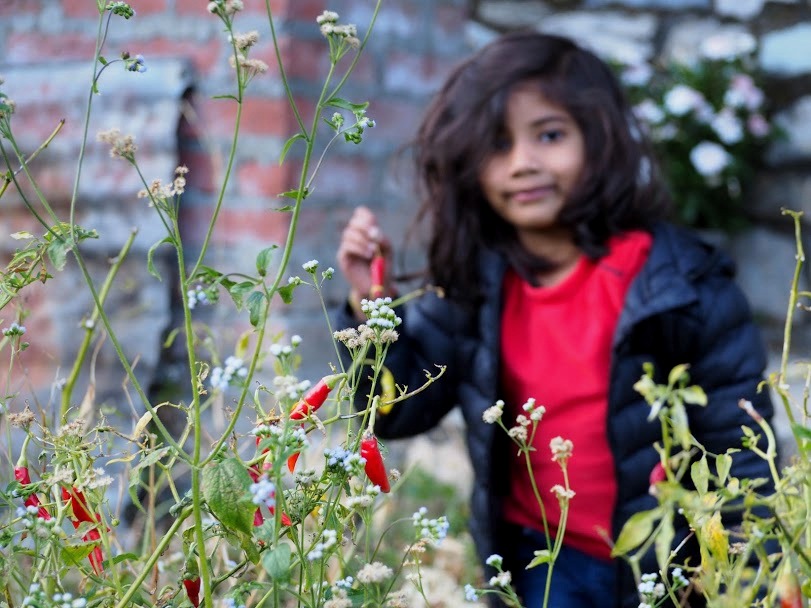 Both of them can talk to plants as well, have you ever tried doing it?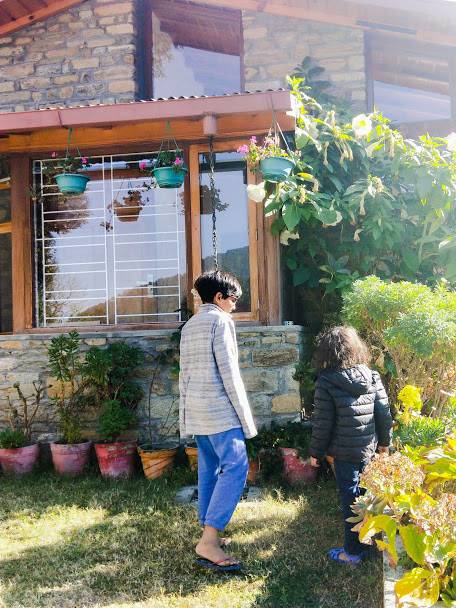 If you will visit during summer month this place is full of peaches, plum, apricots, apples.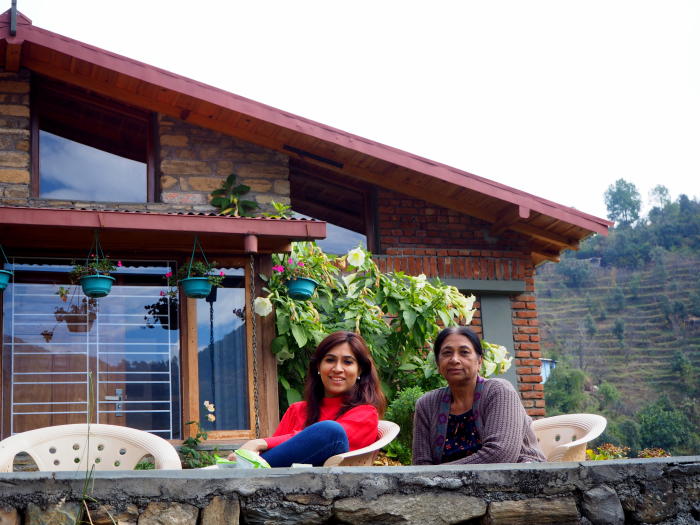 This place has quite a few numbers of cottages though many were empty but looks gorgeous. Ramgarh is a British established town divided into two parts – Malla Ramgarh (Upper area) & Talla Ramgarh ( Lower area) with a gorgeous architecture.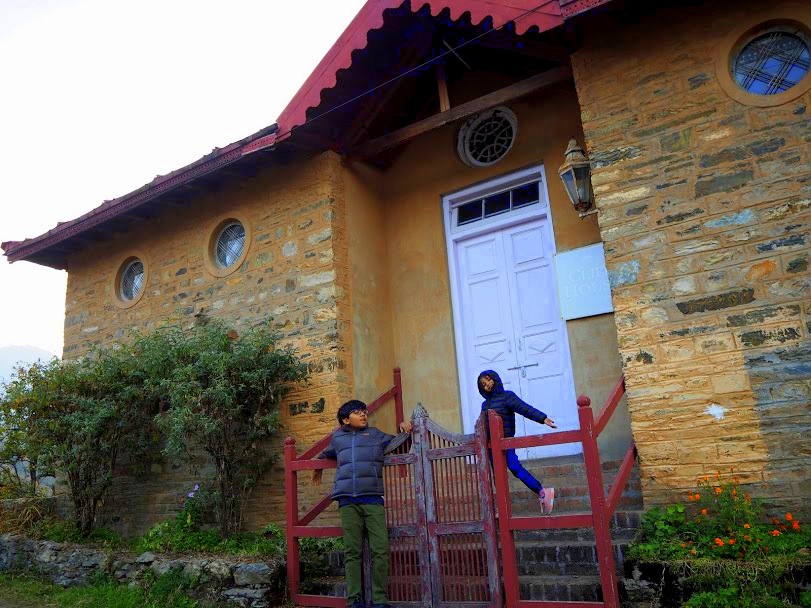 We went for a walk and took us good 4-5 hours so can imagine how much time people living here spend everyday walking but it is so peaceful that you will fall in love with the place.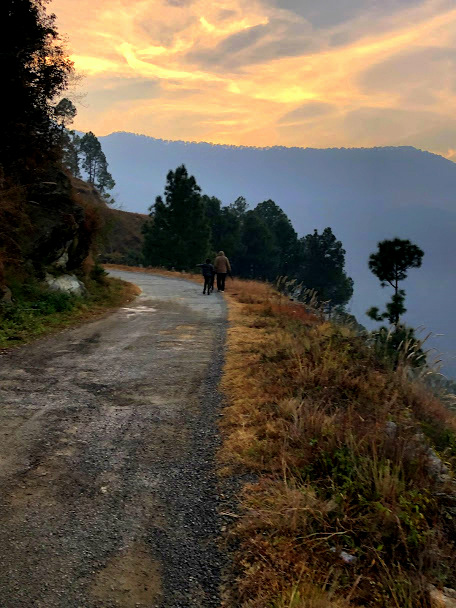 Planning a trip to Ramgarh
You can take an overnight train from Delhi to Kathgodam and later can get a taxi to Ramgarh from the station. You can drive to this place also on your own and it is approx 300 km from Delhi to Ramgarh.
You can book the cottages on Airbnb.
Weather is cold in November end but afternoons are sunny especially the place where we stayed.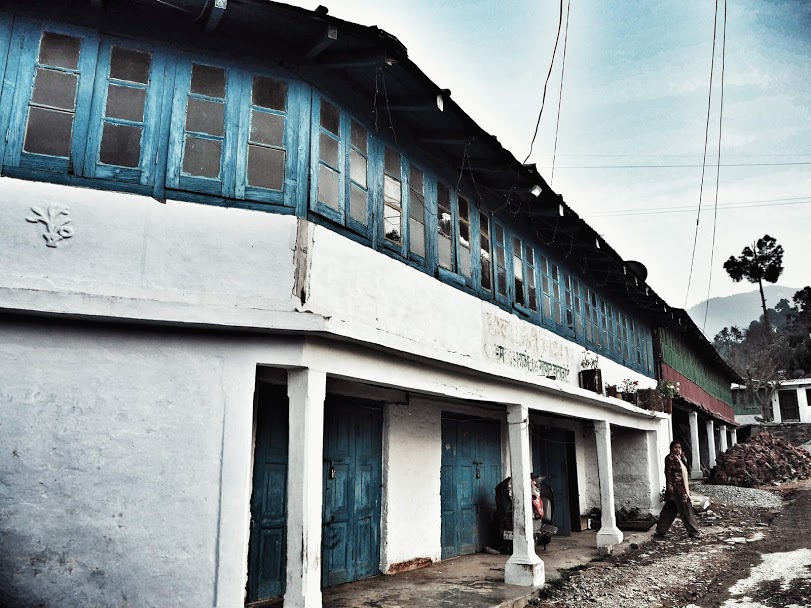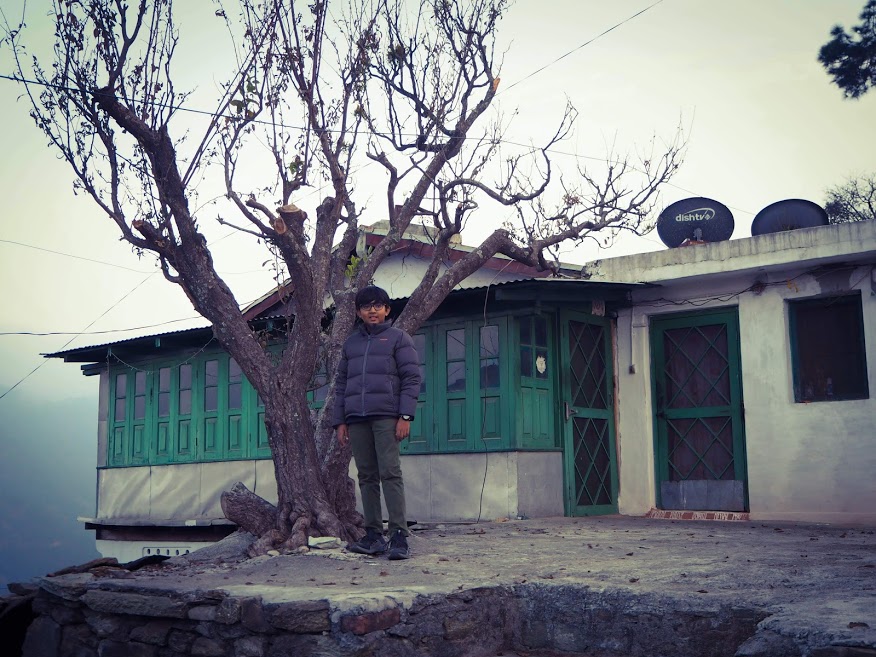 These little girls were so friendly and loved posing with Kaira. Don't miss that opportunity to talk with local people around.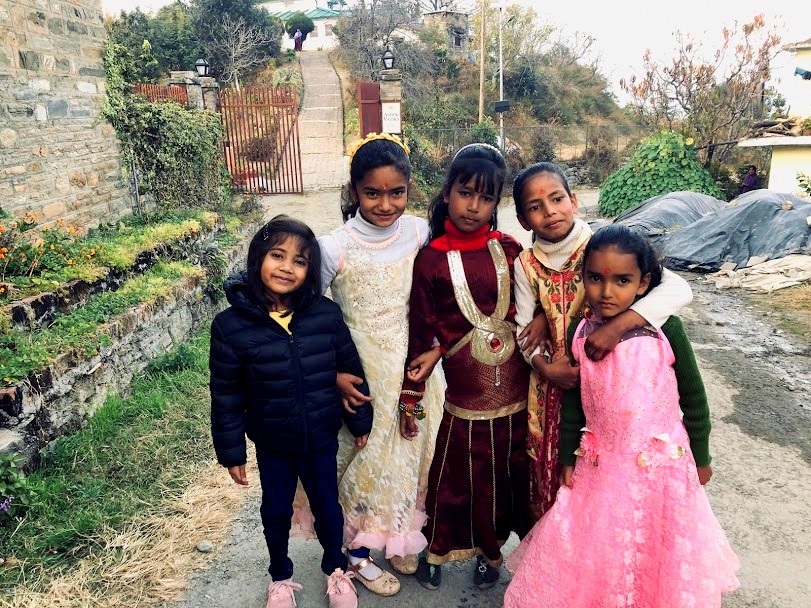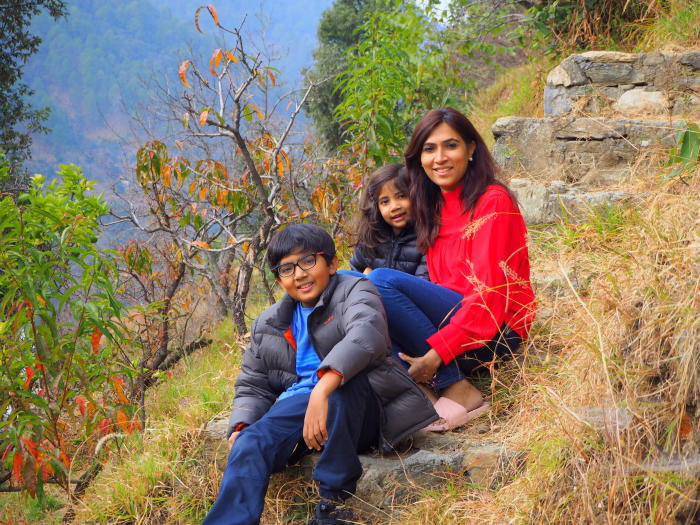 There are some lovely old style properties nearby to check if you are keen. One of it was Writers Lodge where it is said that Rabindra Nath Tagore has started his famous book "Gitanjali".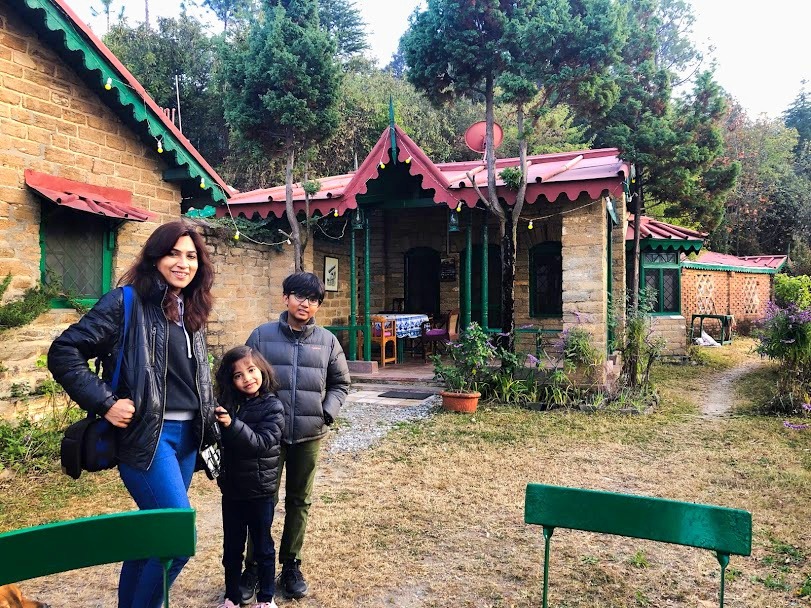 We got a lovely caretaker at the cottage who used to cook a simple meal for us and nothing like a home-cooked food in the cold weather.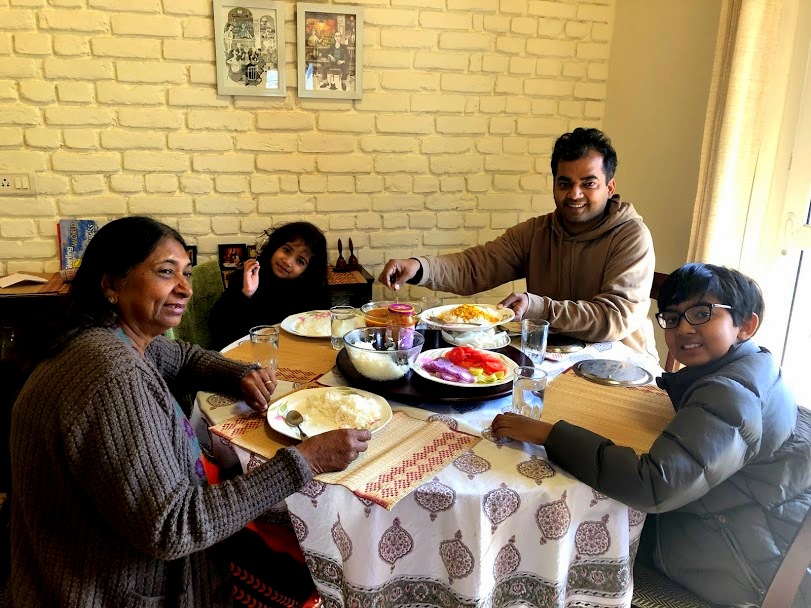 After dinner fun time together and both of them cooking up their own stories.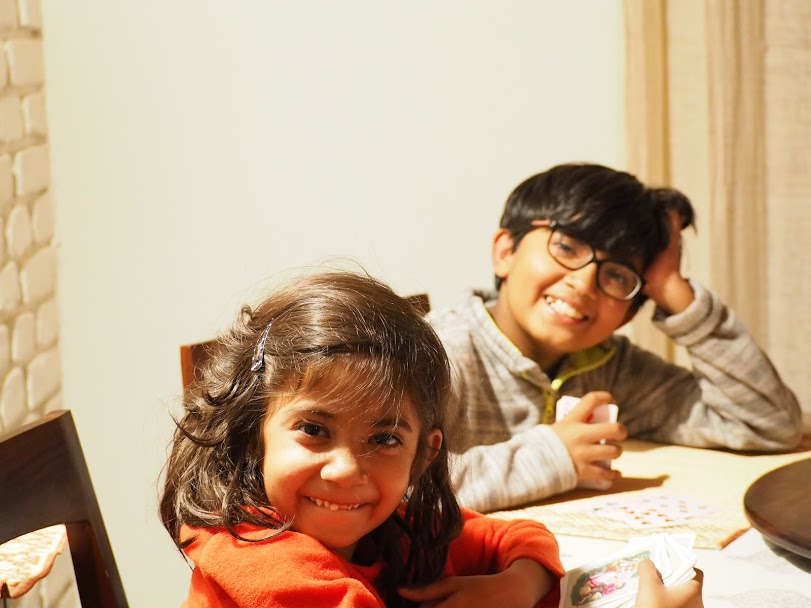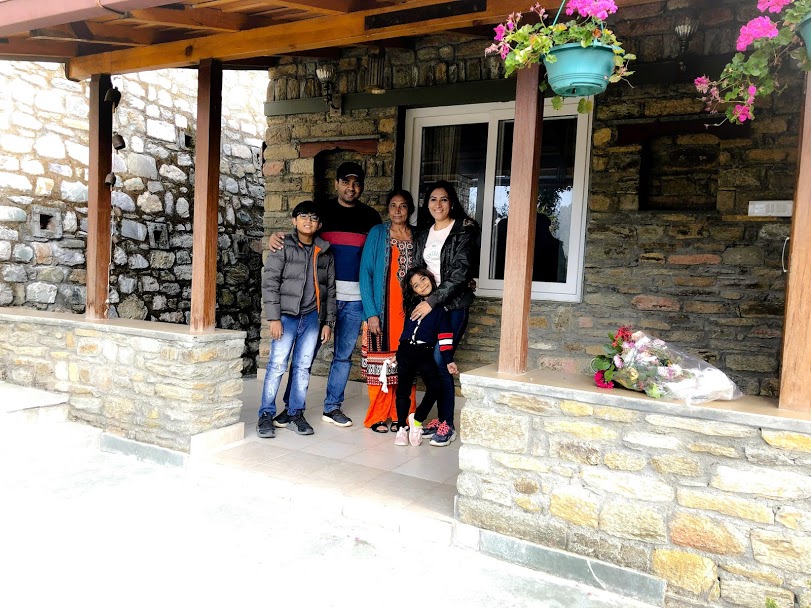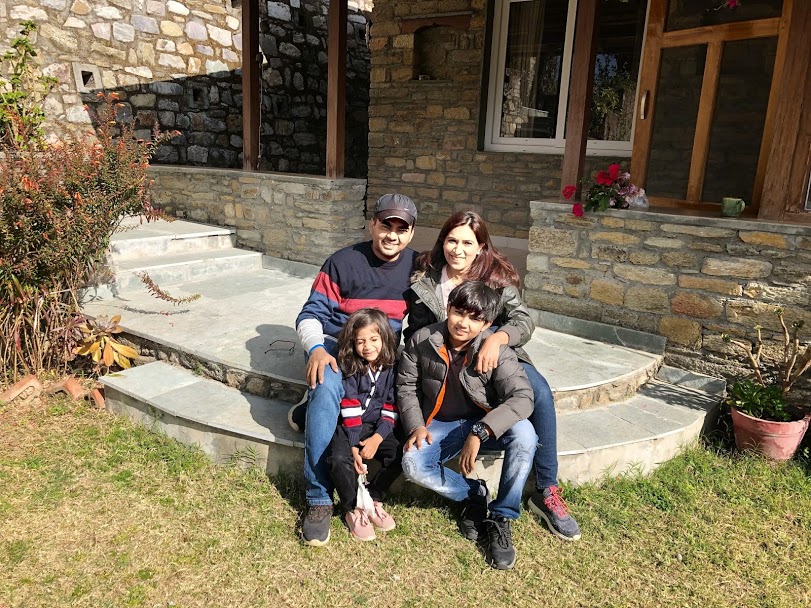 Happy 15th Anniversary to us and our everlasting beautiful memories we are creating together.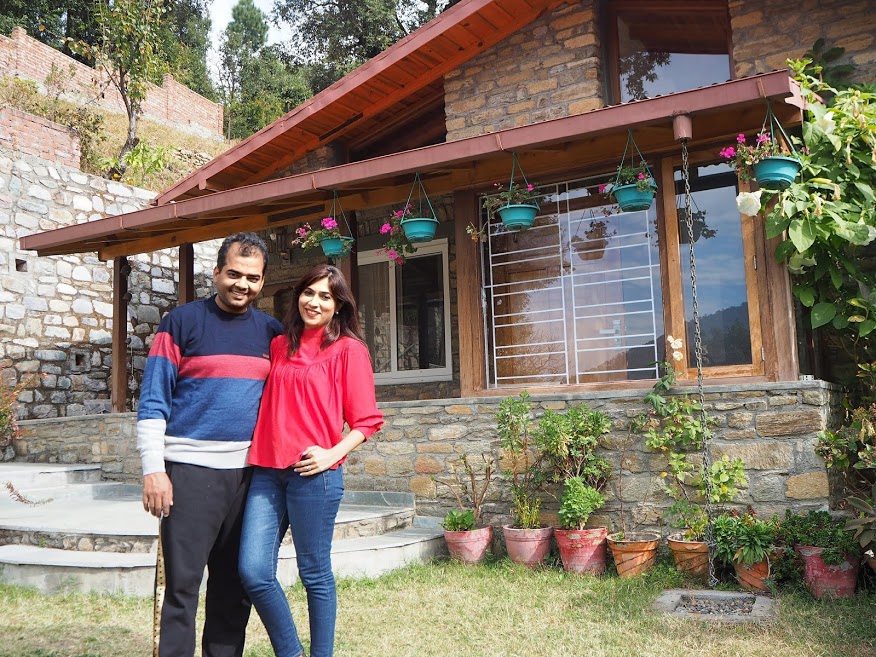 Read: Himachal Heritage, Palampur