A couple of months back we planned for Yogyakarta which is known for its traditional arts and cultural heritage. Visiting Borobudur Temple was first on our list and the next day early morning we got to see the beautiful view of this temple and sunrise.

Borobudur Temple is a 9th-century Buddhist temple and consists of nine stacked platforms, six square and three circulars, topped by a central dome.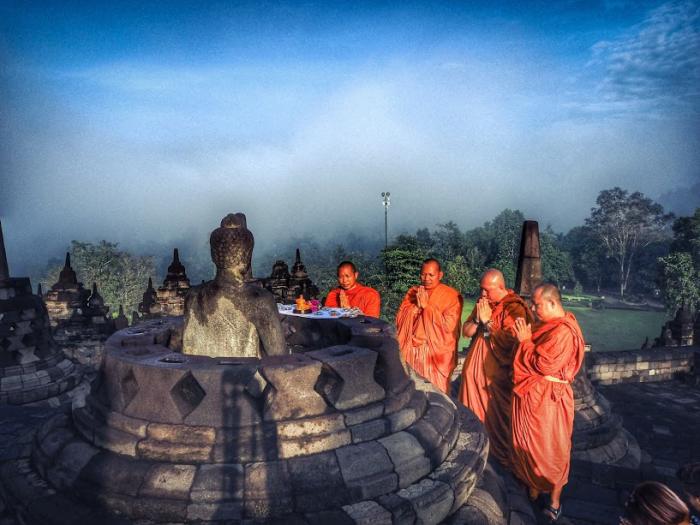 It is the world's largest Buddhist temple and decorated with 504 Buddha statues. The central dome of this temple is surrounded by 72 Buddha statues.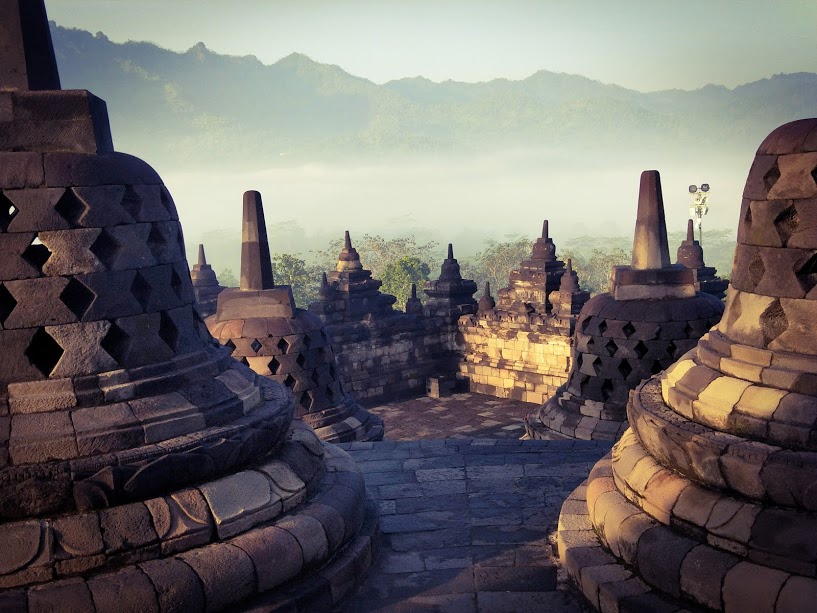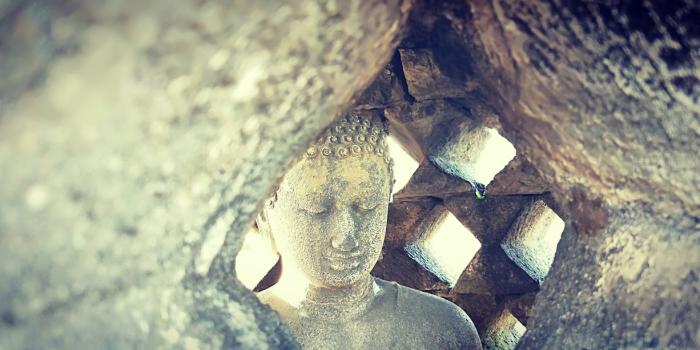 Borobudur temple was heavily affected by the eruption of Mount Merapi in 2010 and the volcanic ashes from Merapi fell on the temple complex. These acidic ashes have severely affected the historic site and it was restored by UNESCO and now listed as UNESCO World Heritage site.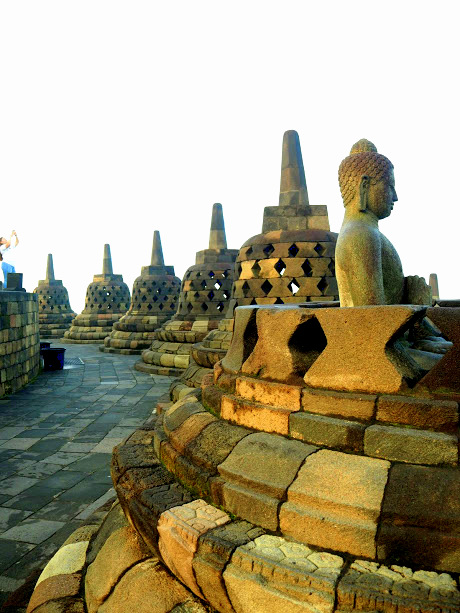 Here is the start of the visit to the temple and be prepared to walk a lot all the way to the top.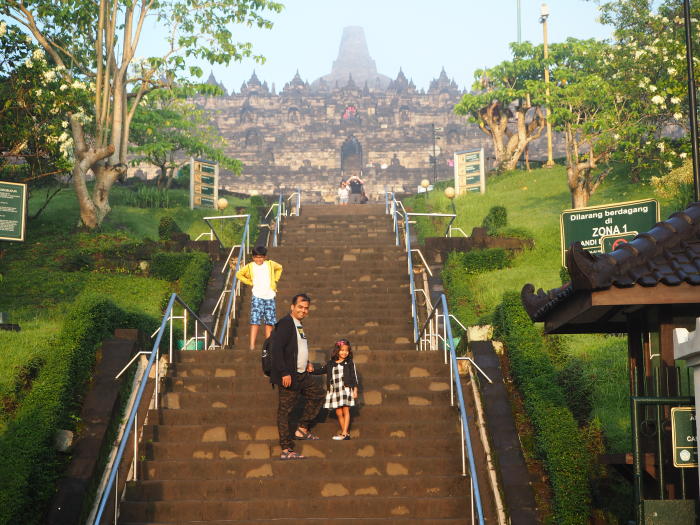 It was so calm and peaceful early in the morning that we just sat back to enjoy the moment.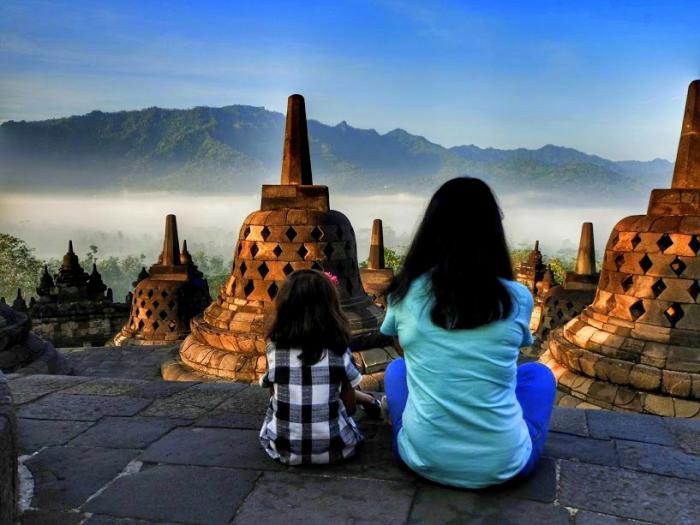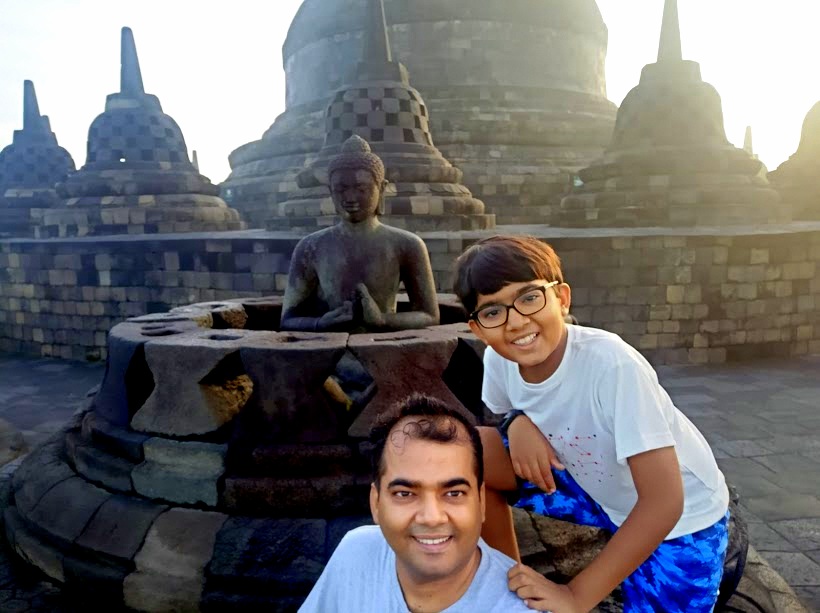 and a bit of photoshoot before it gets crowded with the visitors.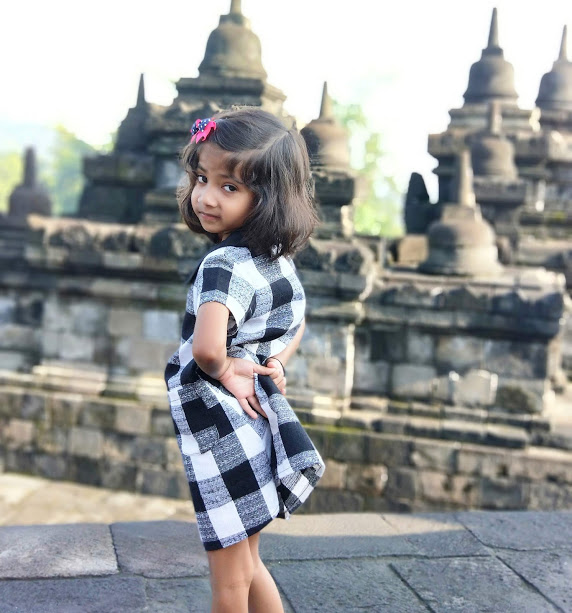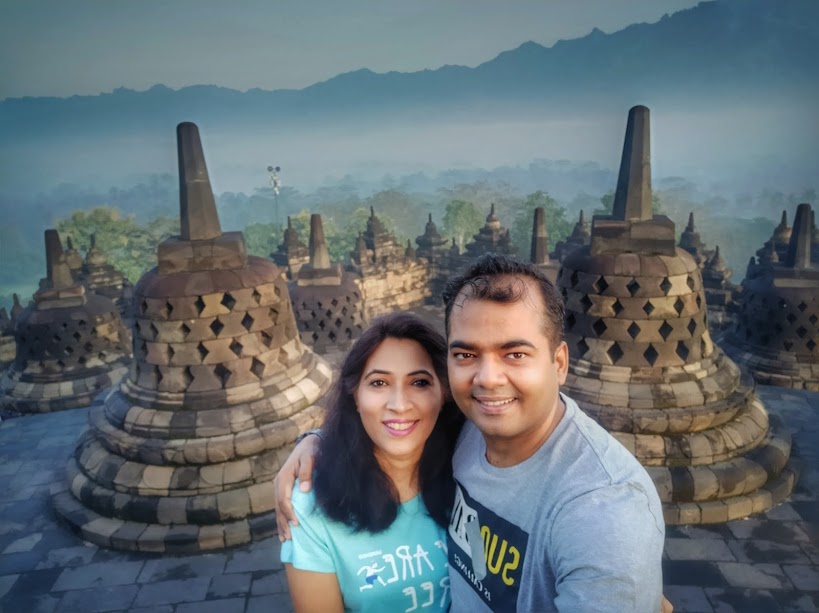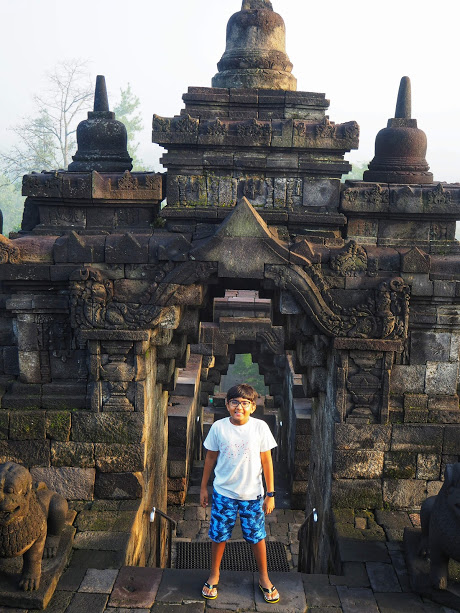 You can spend hours looking at the beautiful and intricate work on this temple walls.

I have tried clicking this place from all the angles.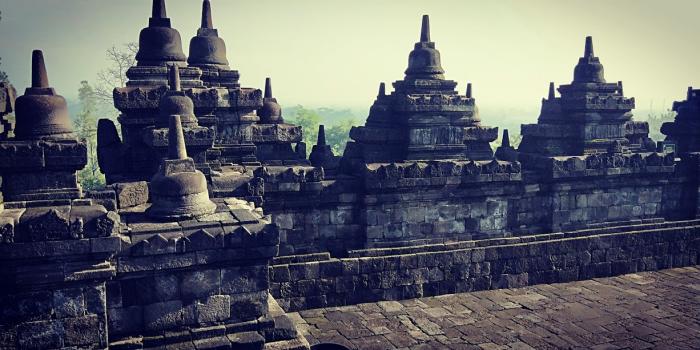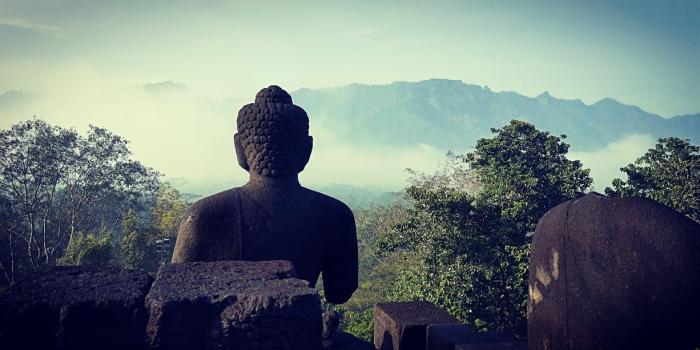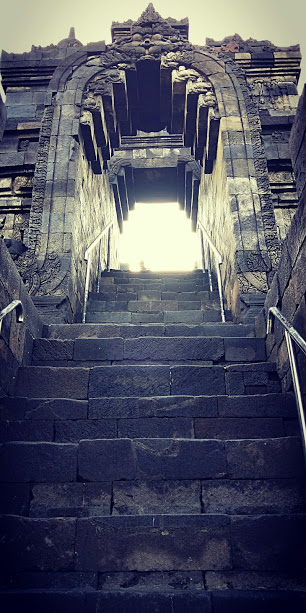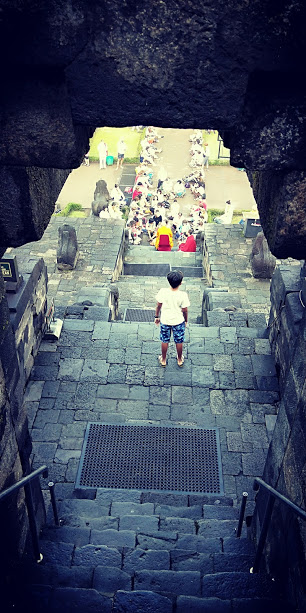 Entry into Borobudur costs:
US$25/Rp 450,000 for adult non-Indonesians.
US$10/Rp 190,000 for non-Indonesian registered students (proof, e.g. ISIC or university card is required).
Rp 30,000 for Indonesian adults or foreign holders of an Indonesian work permit
Borobudur Temple is a must visit if you are in Yogyakarta and do take a note to make it early to this place for a few reasons –
Visit early to catch Sunrise.
The place gets really hot in 1-2 hours and you will feel difficult to move around
This temple has a lot of visitors every day as a tourist and for a photoshoot as well. Get hold of a good place to click photos.
Wear long pants or jeans as not shorts are allowed here.
Wear sneakers or flats as you need to walk a lot.
Bottled Water is provided (free of cost)
No food is allowed inside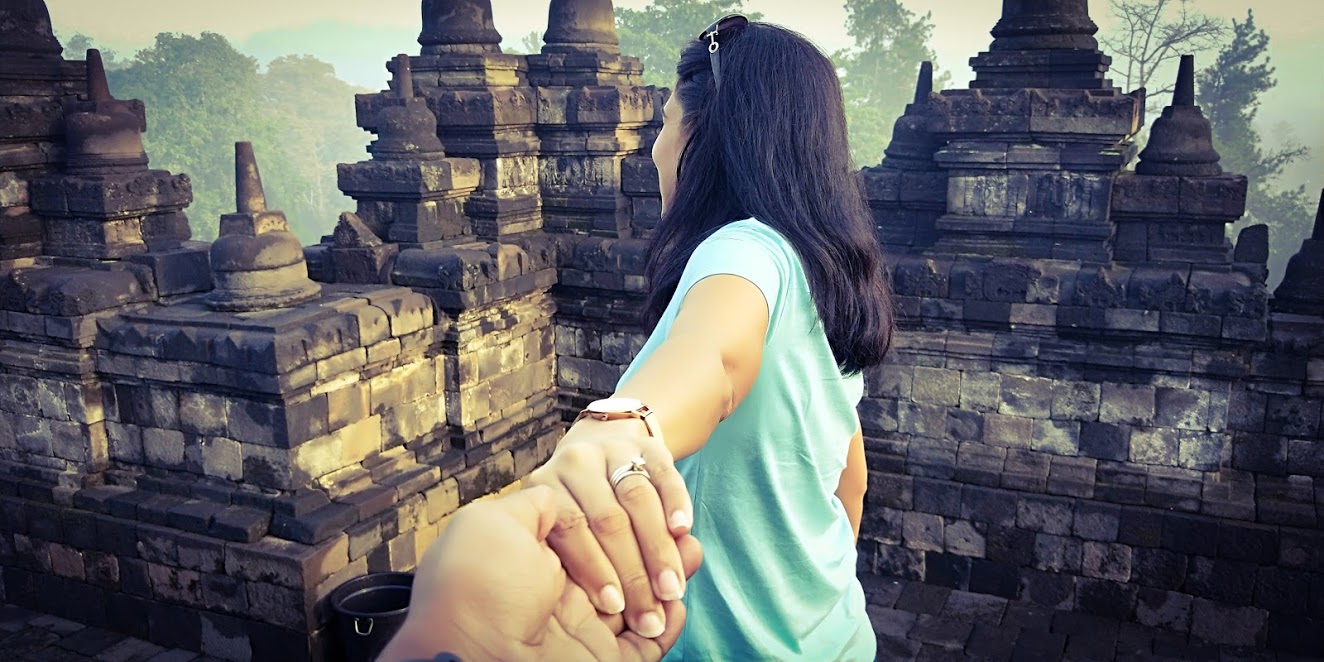 Here we welcomed the first ray of the SUN!!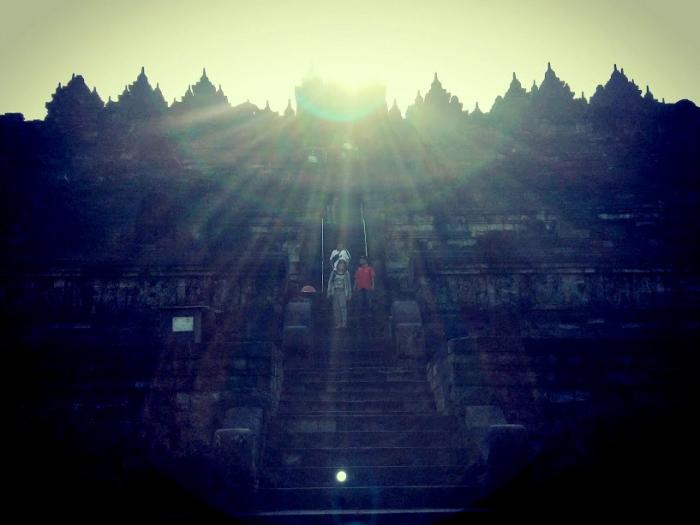 No vacation is complete without a family photo! As they are the best way to capture that moment even though we all had puffy eyes after getting up at 4 am to reach this breathtaking place before sunrise and it was worth it. If you are a parent you know it is almost impossible to ask them to smile at the camera when they are in their own world.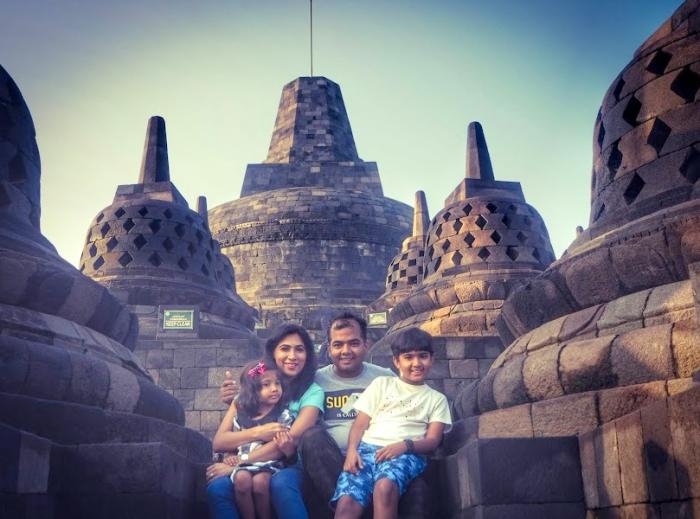 Put this on your travel bucket list!!
Happy travelling…..
I am taking my Alexa Rank to the next Level with Blogchatter's #MyFriendAlexa challenge. Catch my reads on twitter
#MumsBabieswrites.