The football fever with FIFA is not yet over and to keep the sports spirit high with Singapore's largest celebration of football this year. Singapore Sports Hub Festival of Football has hosted an array of fun activities for all the football fans. We went to watch the Match 2 Arsenal vs Paris Saint Germain (PSG) yesterday as my son is a big fan of Arsenal.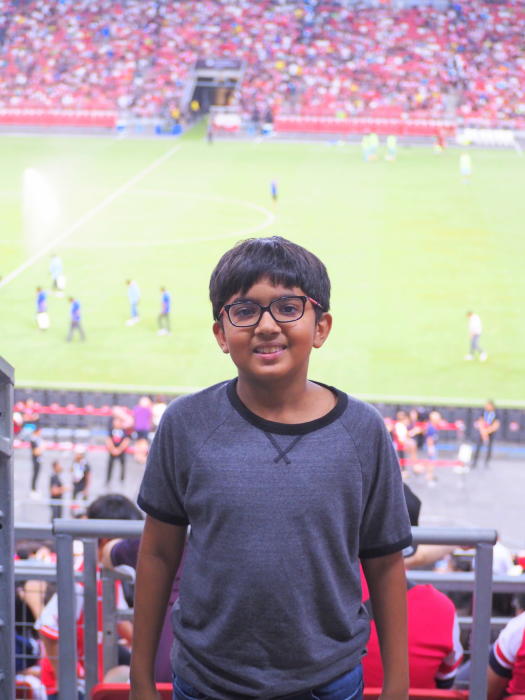 If you have been following my posts, I have shared about the fun activities from live screenings of matches, meet and greets with local football heroes.
Even had football-themed activities for the whole family, food and beverages.
Festival of Football
It was my first experience to watch a live football match at any stadium and totally loved the excitement with all the fans.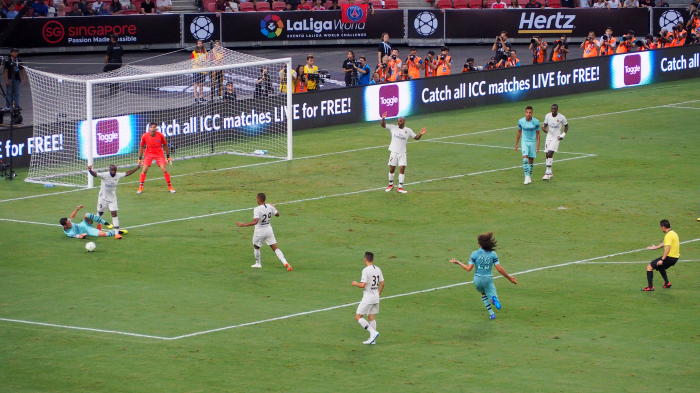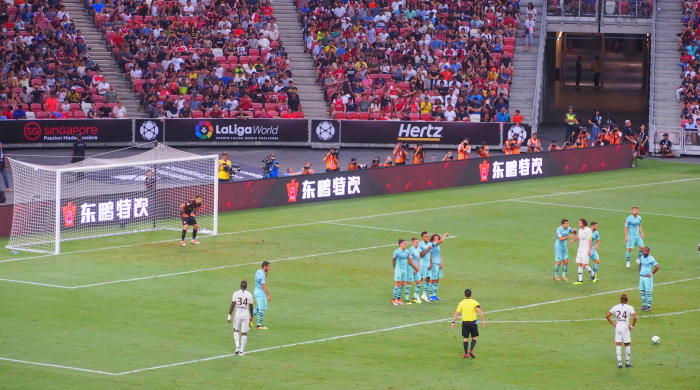 It was wonderful to see how sports can bring so many people together and my son was thrilled when the entire stadium was forming a wave in excitement.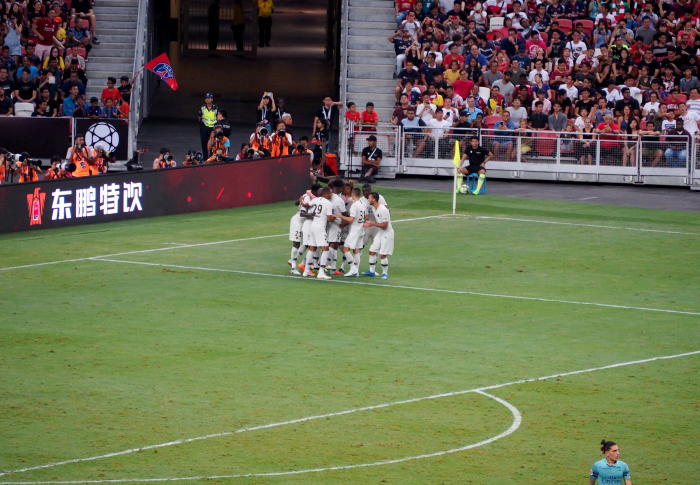 The stadium was packed with  50,000+ over football fans to watch their favourite team play on the ground!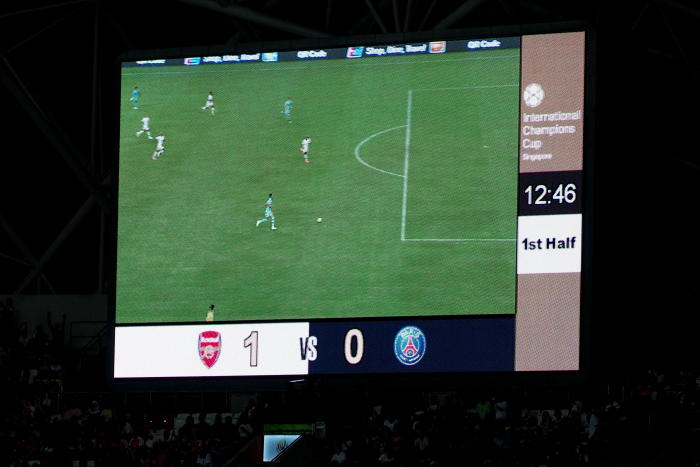 Even the young kids enjoyed there though she was more curious why no girls are playing the match!!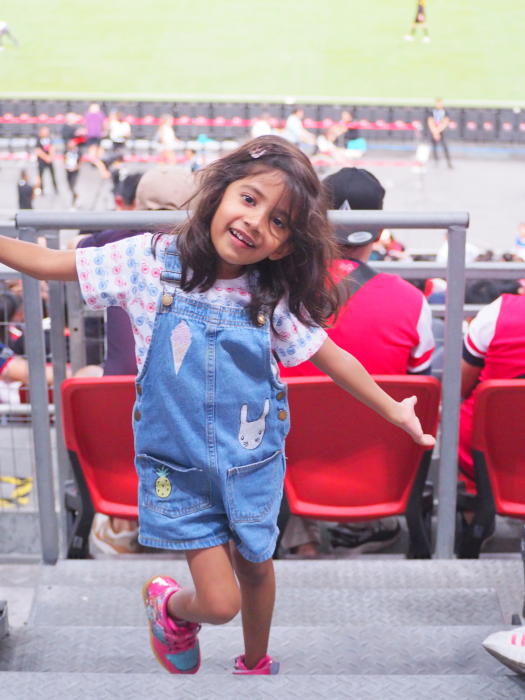 With a score of 5-1 in Arsenal's favour, it was an awesome match and a wonderful experience for us to watch it!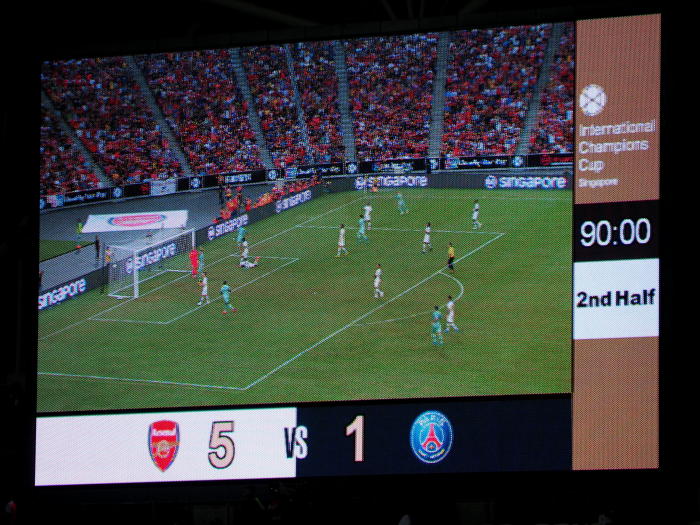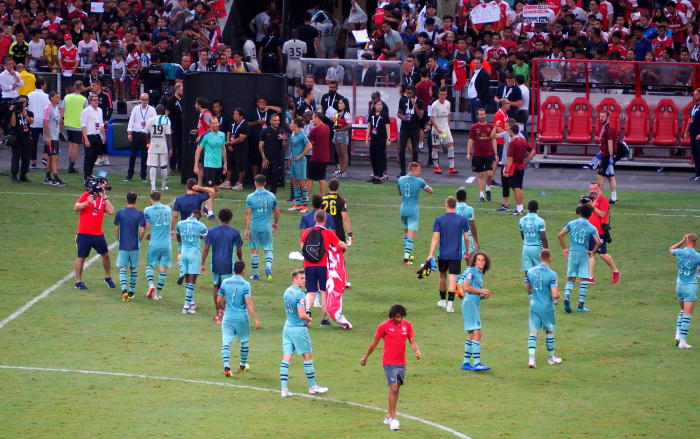 International Championship Cup the last match happening at Singapore Indoor Stadium on 30th July'2018 (Paris Saint-Germain vs Atletico de Madrid).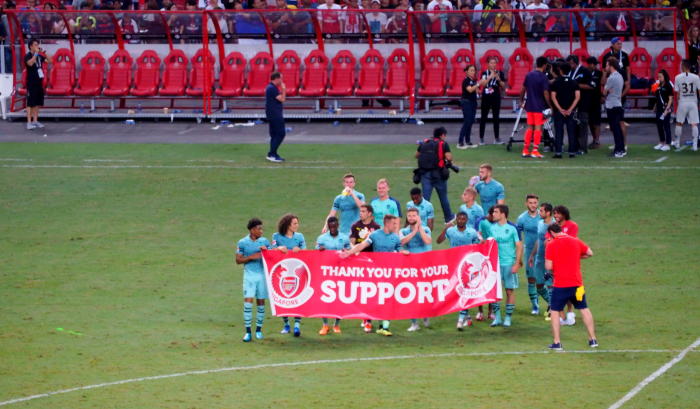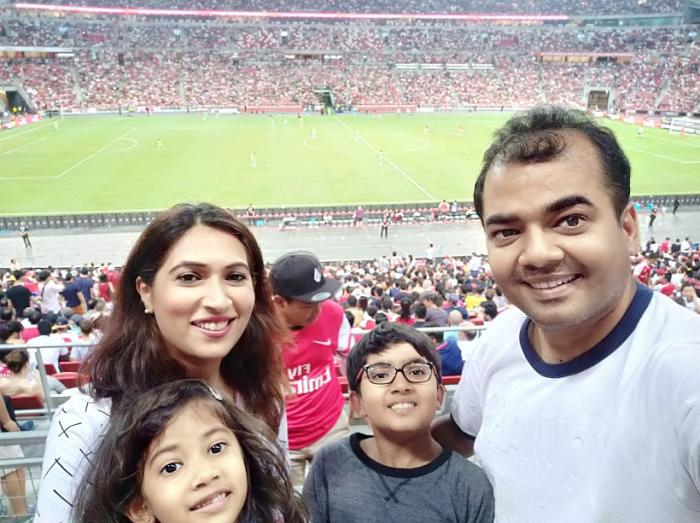 Enjoy the last match tomorrow evening, 30th July'2018 at 7.30pm – National Stadium, Singapore Sports Hub.
You can purchase the tickets beforehand online on Singapore Sports hub website and believe some discounts are available as well.
Do take a note that area around the hub was super packed yesterday when we went for the match with parking full. We just made on time as all roads were jammed. if possible take a train down to the stadium.