We had a long weekend here in Singapore as everyone was celebrating "Chinese New Year" with their families and time to make memories over the yummy food. This is the time when you will find oranges everywhere as oranges are a symbol of good luck! They are one of the traditional favourite representing happiness and abundance. Thought of baking Orange Sponge cake!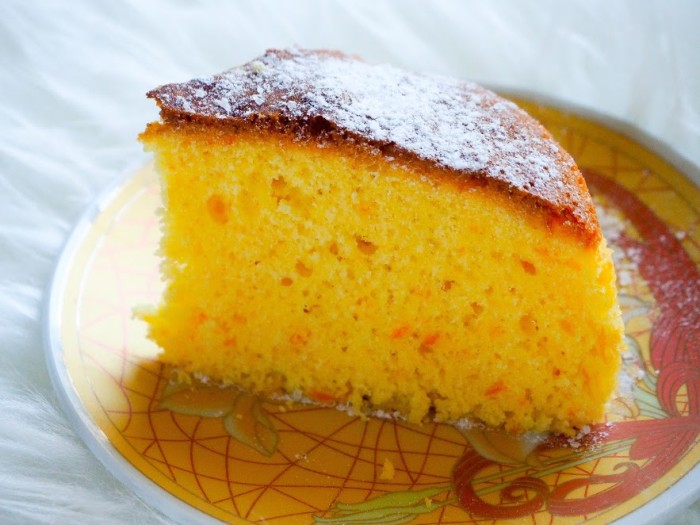 I have actually got so many oranges at home and no one was ready to eat them otherwise but this way a wonderful way to use them.
Ingredients
Eggs- 3
Sugar – 1cup
Orange Zest- 1 tbsp (Grated)
Orange Juice – 5-6 tbsp
All-purpose flour – 1-1/2 cups
Baking powder – 2 tsp
Method
Separate egg yolks and egg whites beat egg yolks, sugar and grated orange zest until light and fluffy. Don't take too coarse sugar as it will take more time to mix up.
Sift flour and baking powder together. Add them to the egg yolk mixture along with orange juice.
Now in another separate bowl take egg whites and beat them to make stiff peaks (Refer here)
Fold egg yolk batter with egg whites gently.
Pour this batter into pan and bake at 180 degrees for 50 minutes. Do check in between if baked or not.
You can serve it cold with a little sugar sprinkled on it or can use orange and sugar syrup for that extra kick. It is perfect for any tea time break or to refresh you on a hot day.