We were invited by Changi Airport to board the most amazing fairy flight and to enjoy the unveiling of Changi Mystical Garden and kids can't hold their excitement when they onboard the EVA Air Sanrio family-themed aircraft.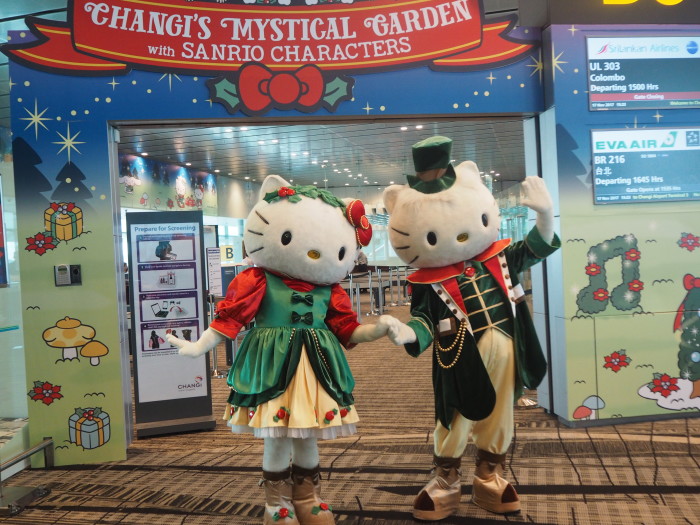 You can see the kids excitement boarding the aircraft and it was like a proper boarding where they thought we are flying in this Hello Kitty aircraft.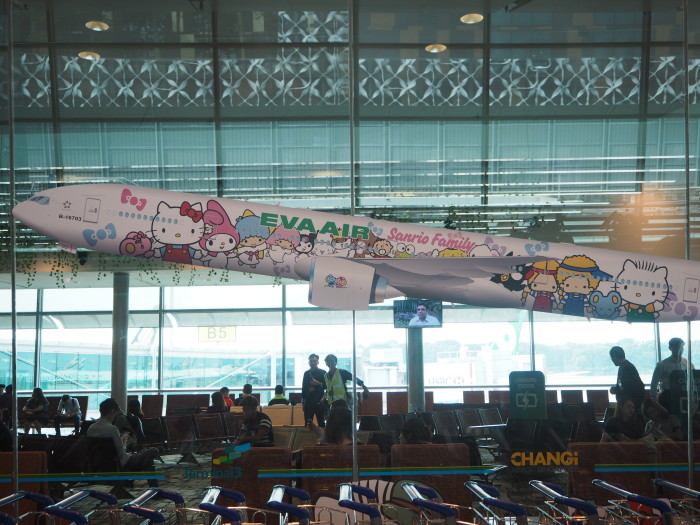 I was quickly share the photos of our onboard experience inside the craft.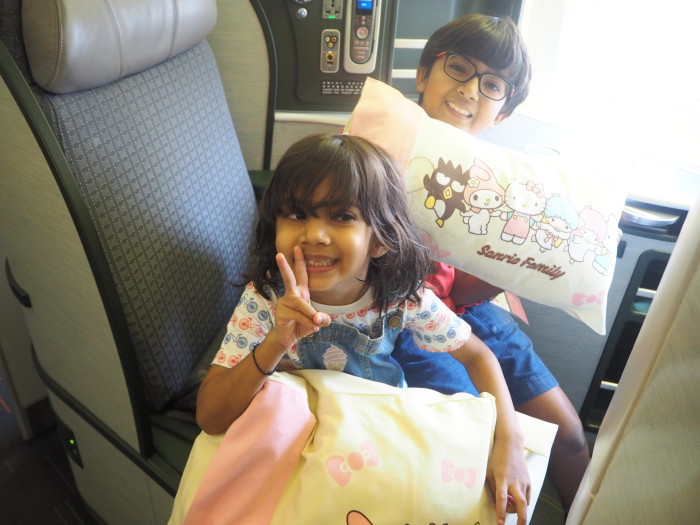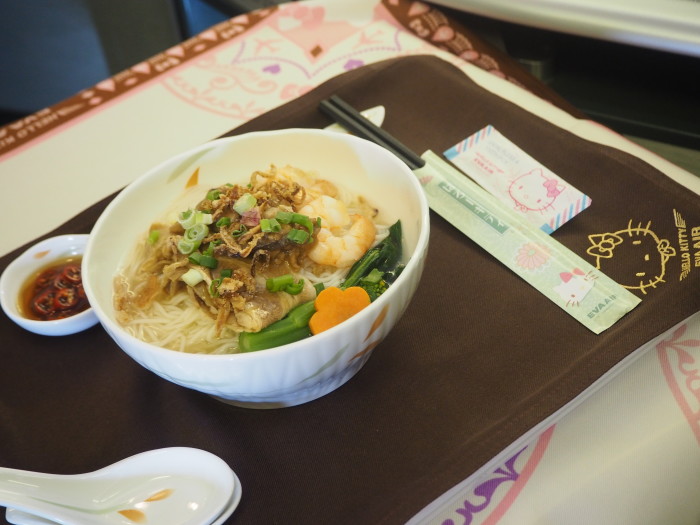 Isn't this too tempting menu to enjoy?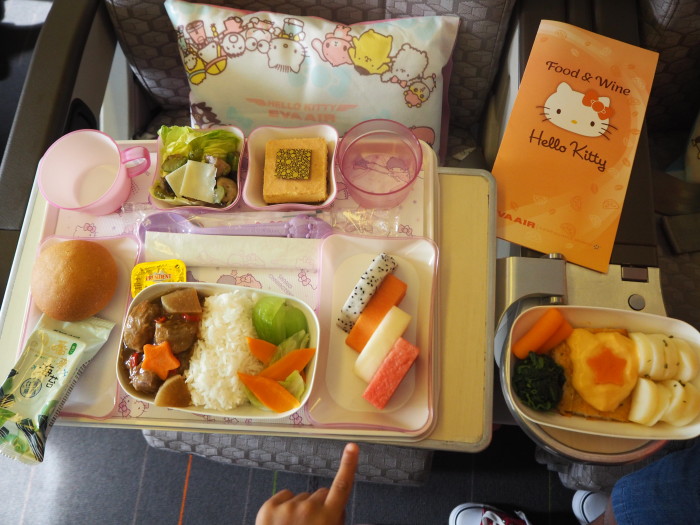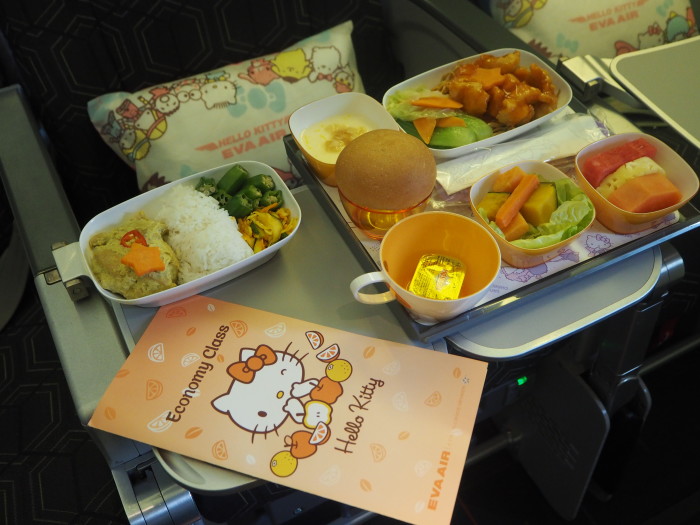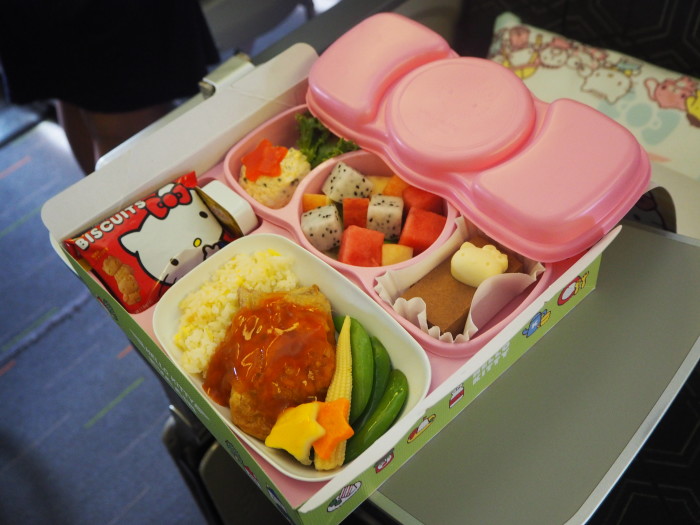 My dear fellow mommy bloggers flying with me!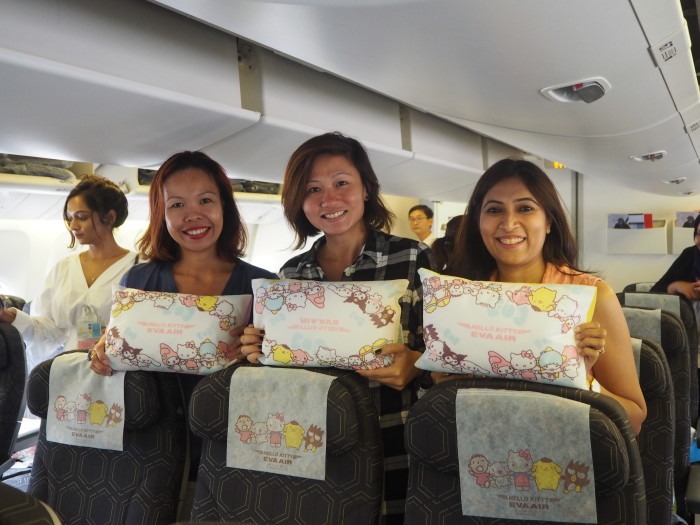 This little Hello Kitty fan was too emotional to leave the aircraft so pacified herself with this Hello Kitty cup.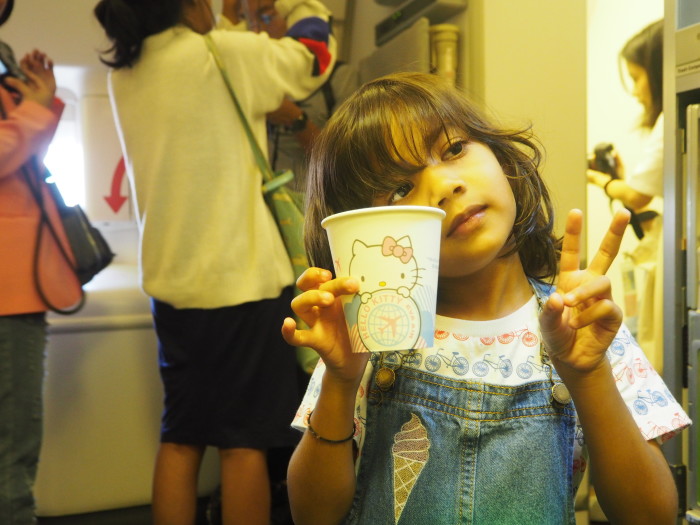 After this we visited the Changi Mystical Garden which is open to the public T3 Departure Hall, Level 2 from 17th November 2017- 5th January 2018 for fun filled activities and exclusive Sanrio plush toys.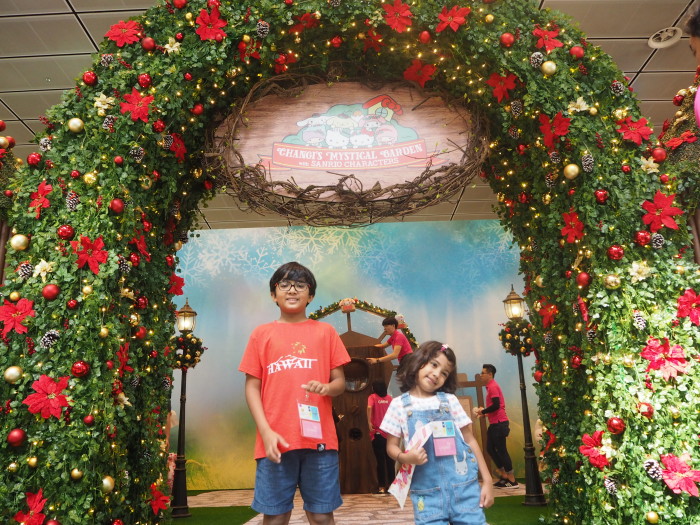 Step into Changi's Mystical Garden featuring life-sized Sanrio characters complete with a gazebo and a treehouse, topped with the cute kitty's signature ribbon for the most unforgettable photo opportunities. Not forgetting the must-have snow show, a perennial crowd favourite to usher in the year-end festivities.  Sanrio fans and airport visitors can also take part in fun activities at the event area opposite T3 Check-in Row 11.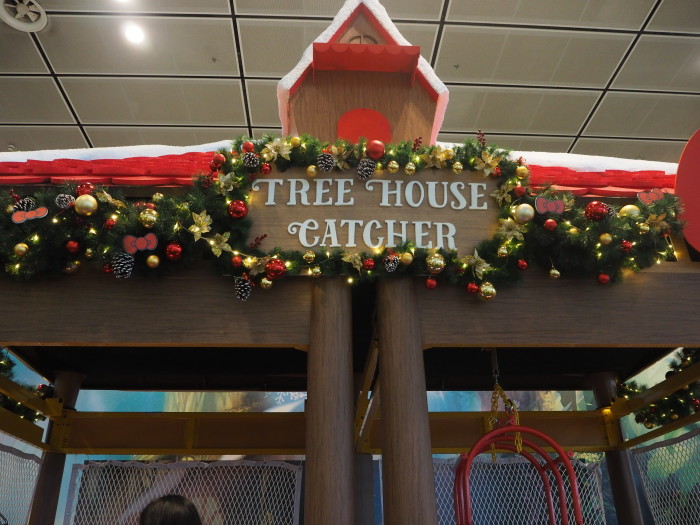 The Tree House Catcher was super fun when you can be on either side as a human crane or the operator. So, I tried with Aayan but I was too bad as an operator.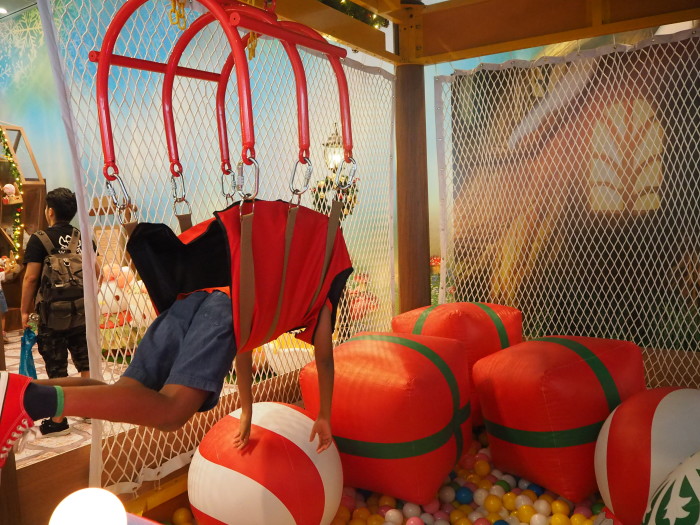 You can win a lot of prizes if participate in the games there from luggage stamps, tags, travel bag, travel towel and even the Sanrio character plush toy ( yes, this Hello Kitty as well).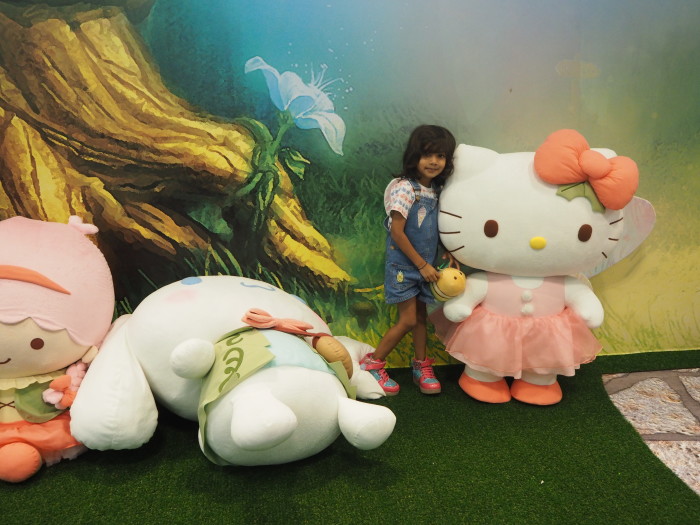 If you are a Sanrio fan like my kids you can meet and greet with Hello Kitty, Cinnamonroll, Gudetama, Kiki and Lala, My Melody and Pompompurin at Changi Airport T3 Departure Hall  near Immigration at 4pm and 6pm.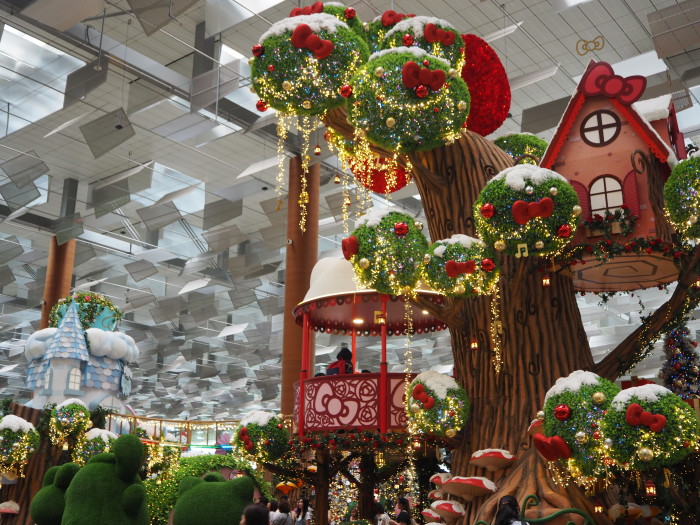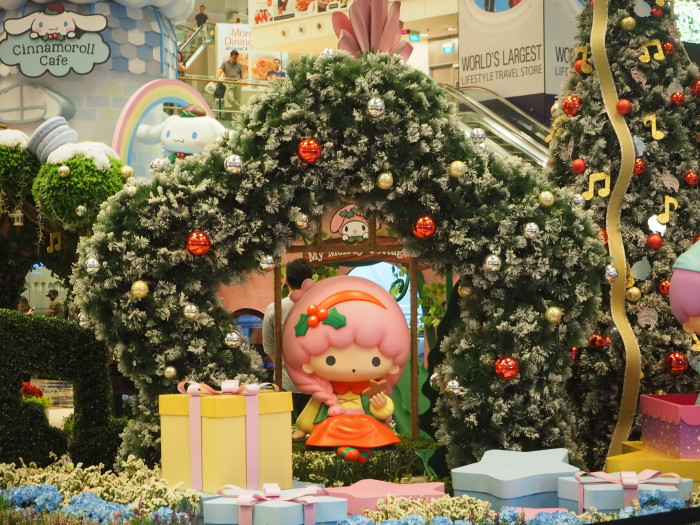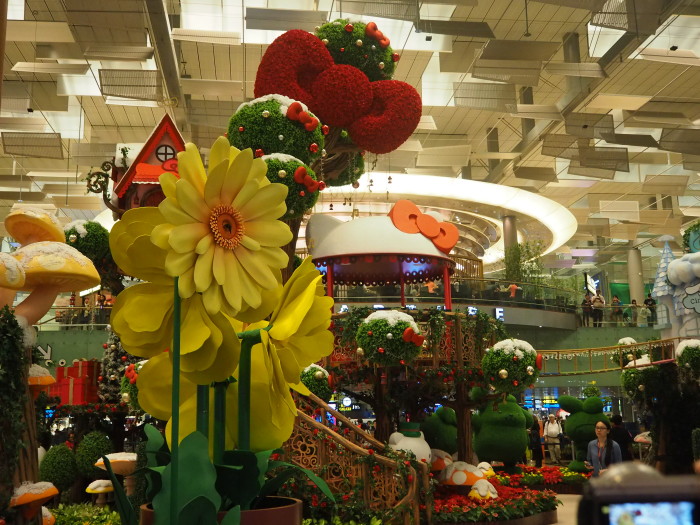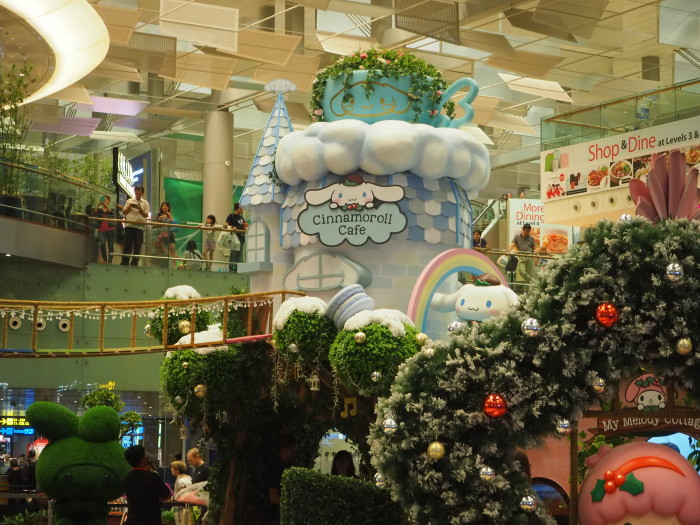 Someone was super excited to receive Gudetama!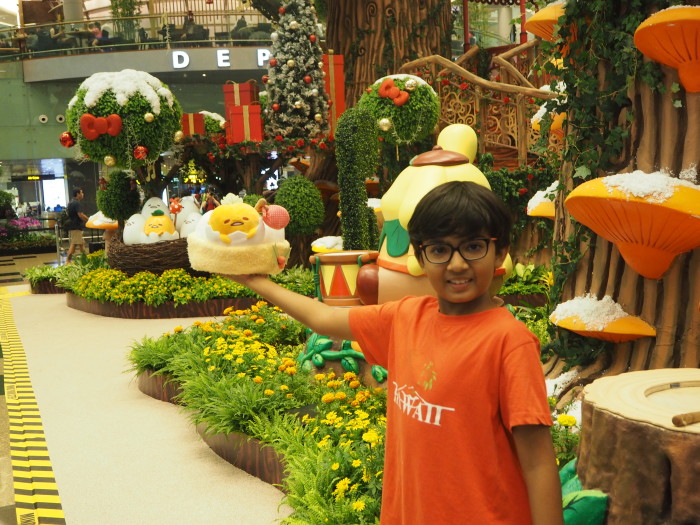 The gazebo is open from 10 am to 10 pm daily and 40 drones "fireflies" creating enchanting formations like snowflakes and a Christmas tree will delight everyone.  The Drone shows are held daily at 7:30 pm and 9 pm until 5 January.