What a beautiful way to start the month of October where we had double fun with our favourite Cartoon Network and fun place Culinary On!  Cartoon Network is all set ready with Halloween-themed episodes premiering in October so to match the theme we had our own Howlarious Halloween party.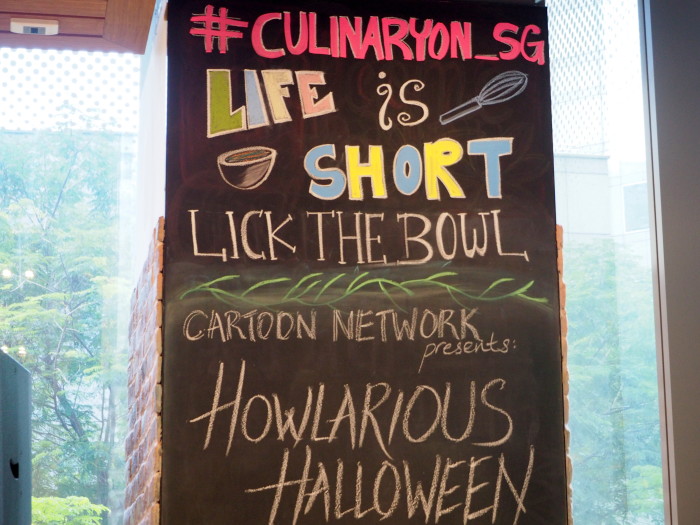 We have prepared some yummilicious Cartoon Network-themed treats and here was our menu –
We Bare Bears Bento
Teriyaki Chicken Skewer
Powerpuff Girls Cupcake
Ben 10 cookies
Sounds yummy! She wants to take the lead and you can see her gloves, she is rolling rice for her bento.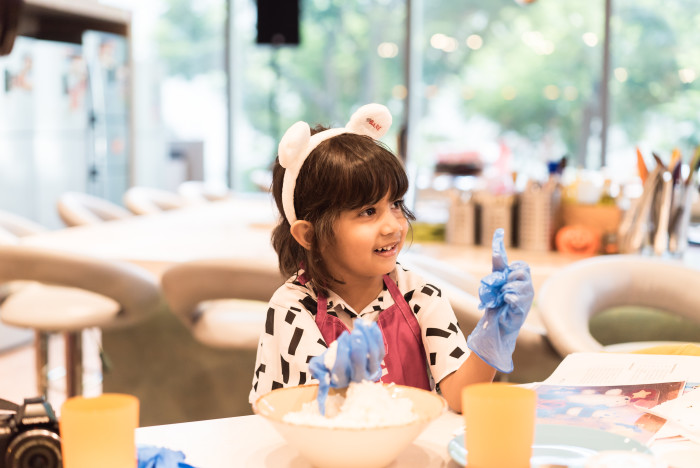 This is giving me the feel of Masterchef setup working and talking.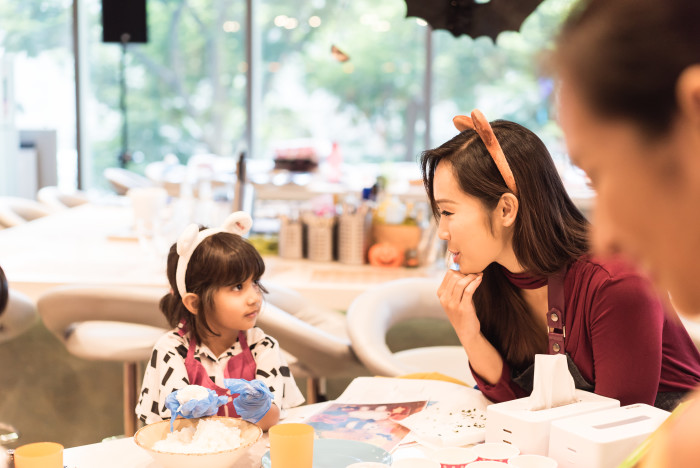 Mumma pitched in for some help so she was busy eating along with it.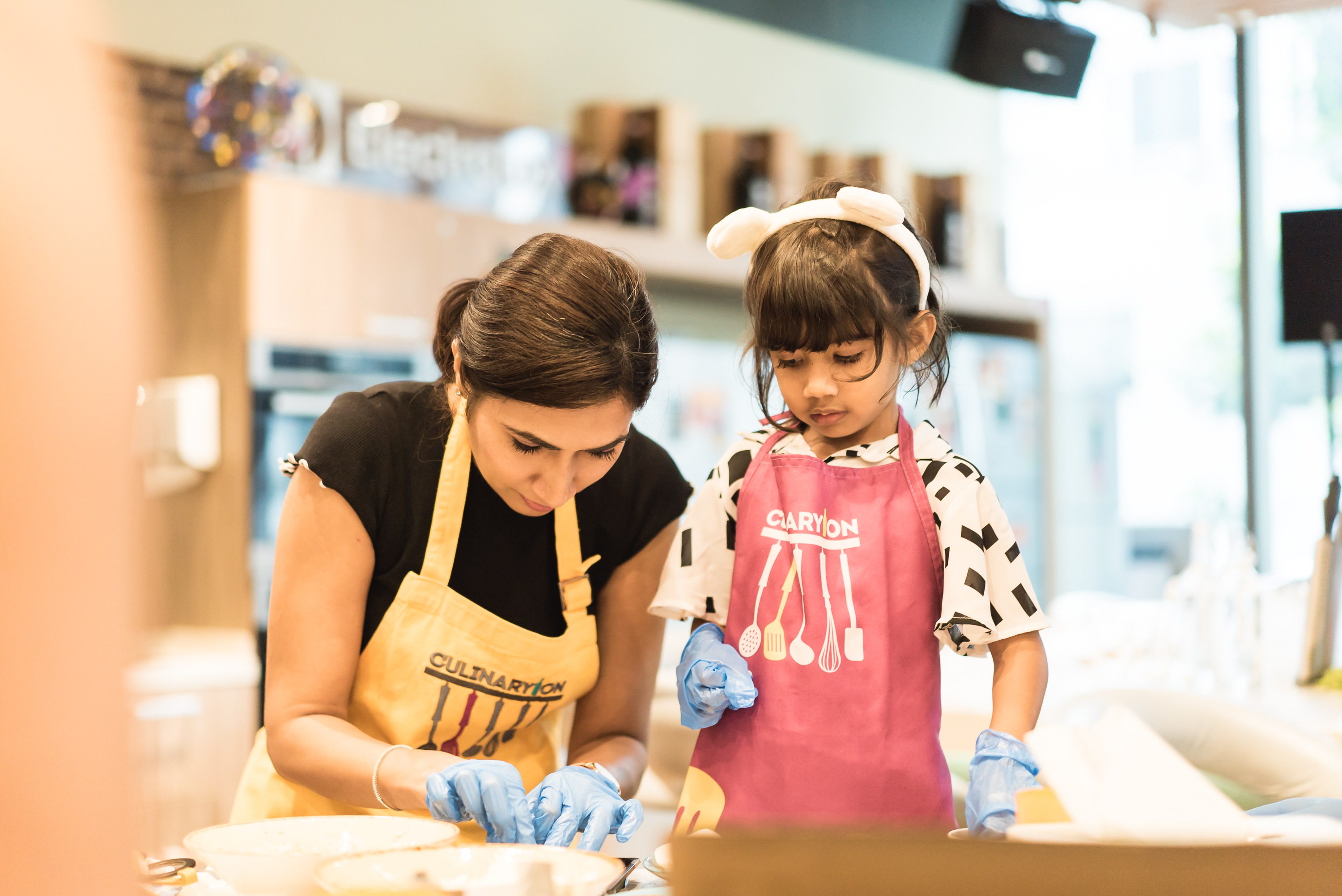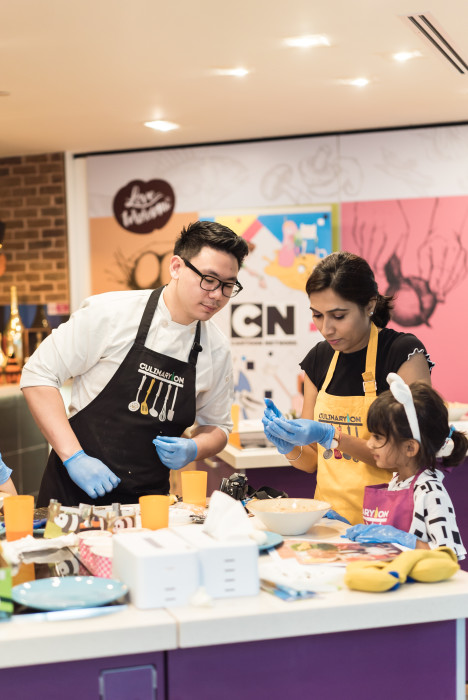 Here is our We Bare Bears Bento!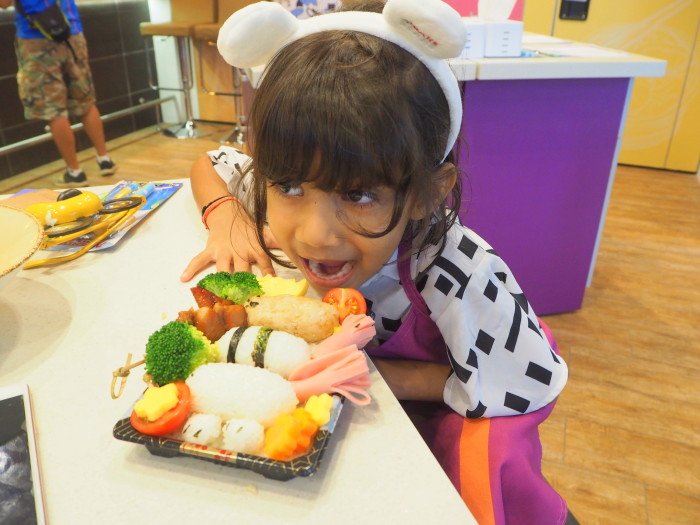 Powerpuff girl is all set ready to make her Powerpuff Girls Cupcake!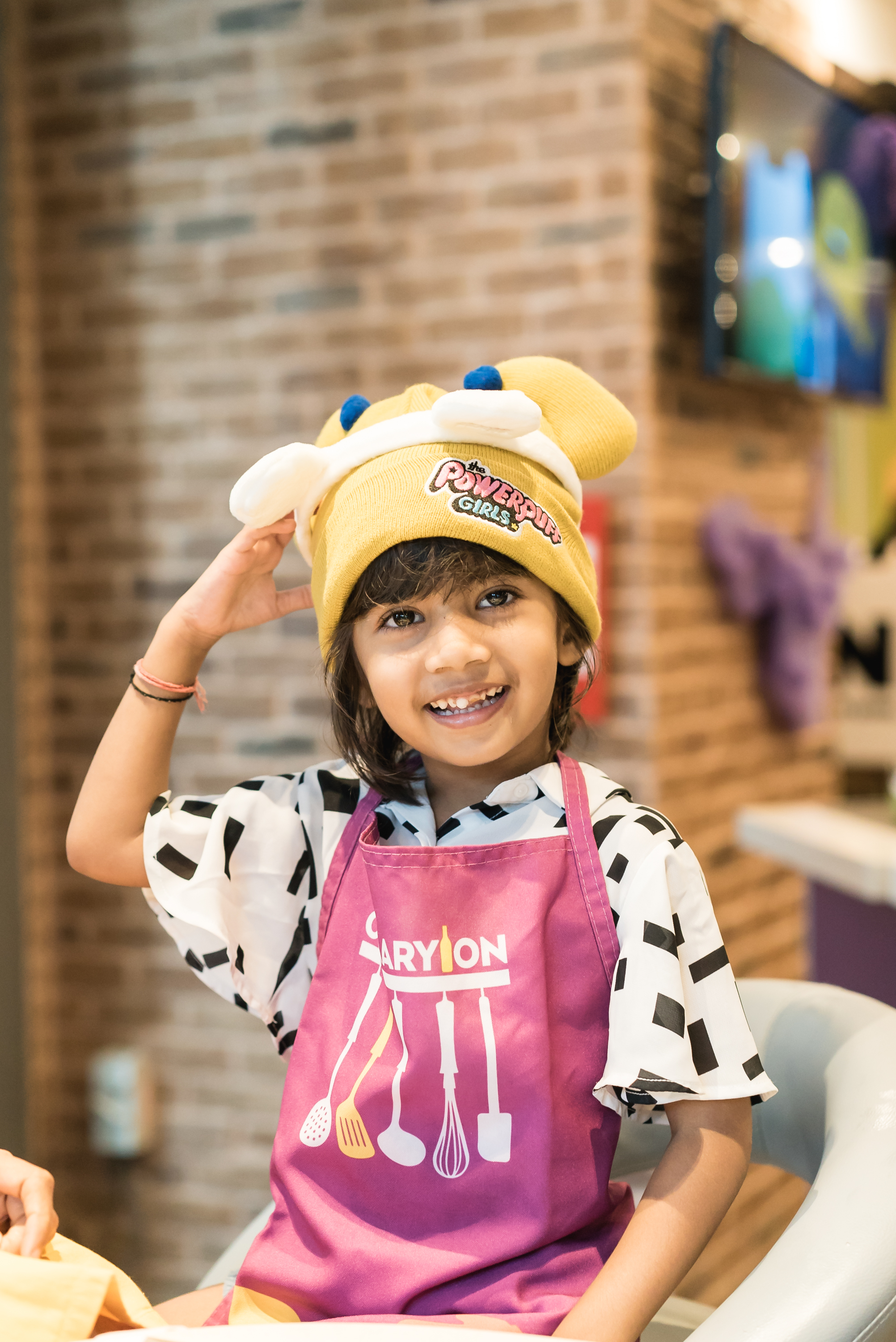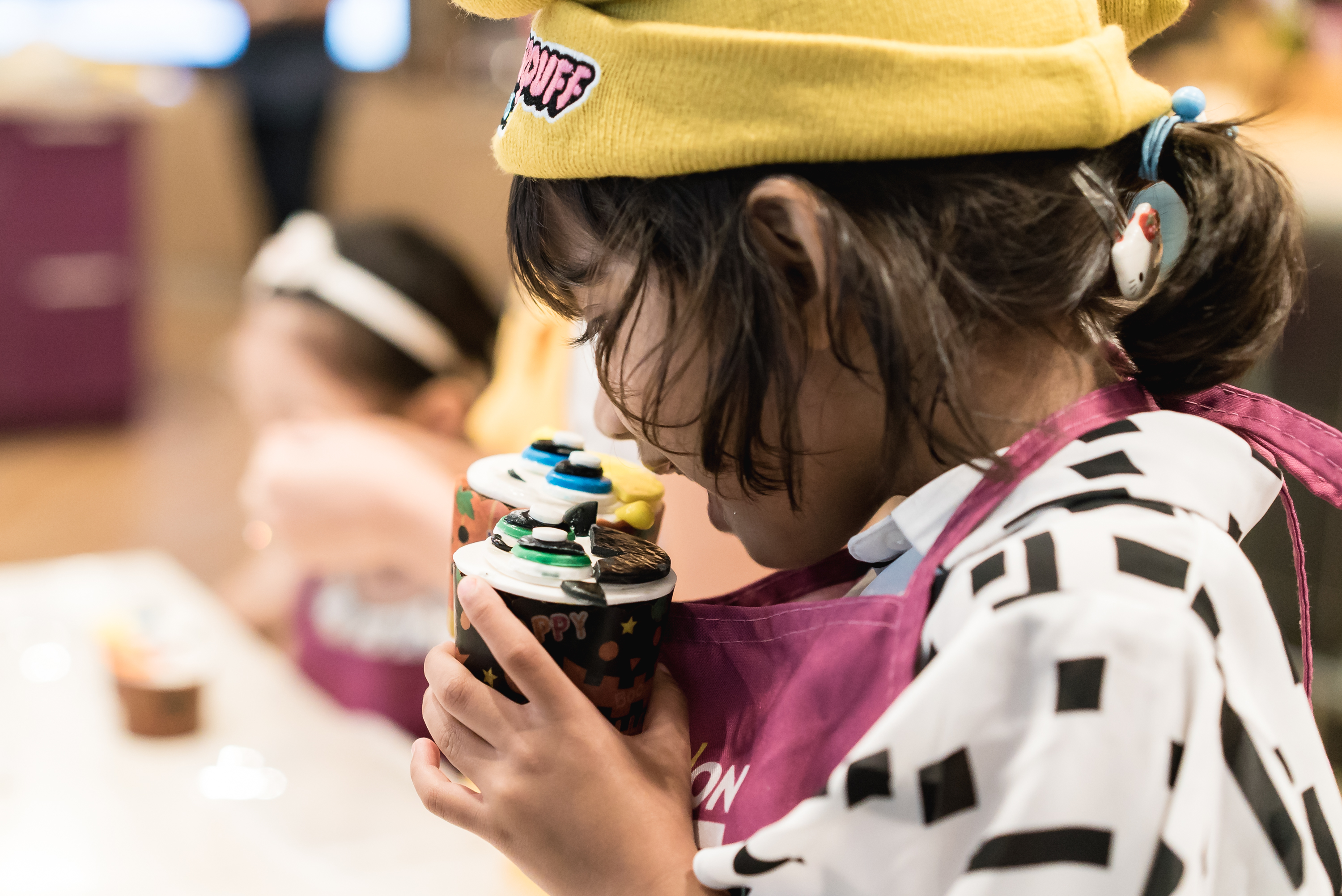 Our Ben10 cookies!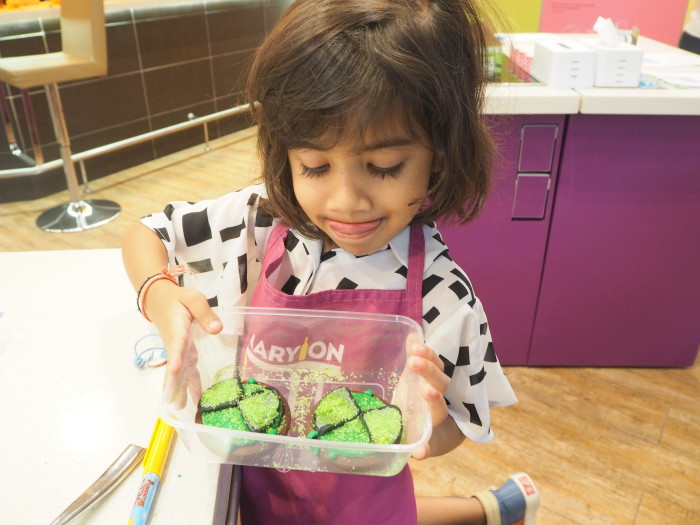 She was super excited to give an interview to Cartoon Network and glad she did it so well!
All the sweethearts together in the photo!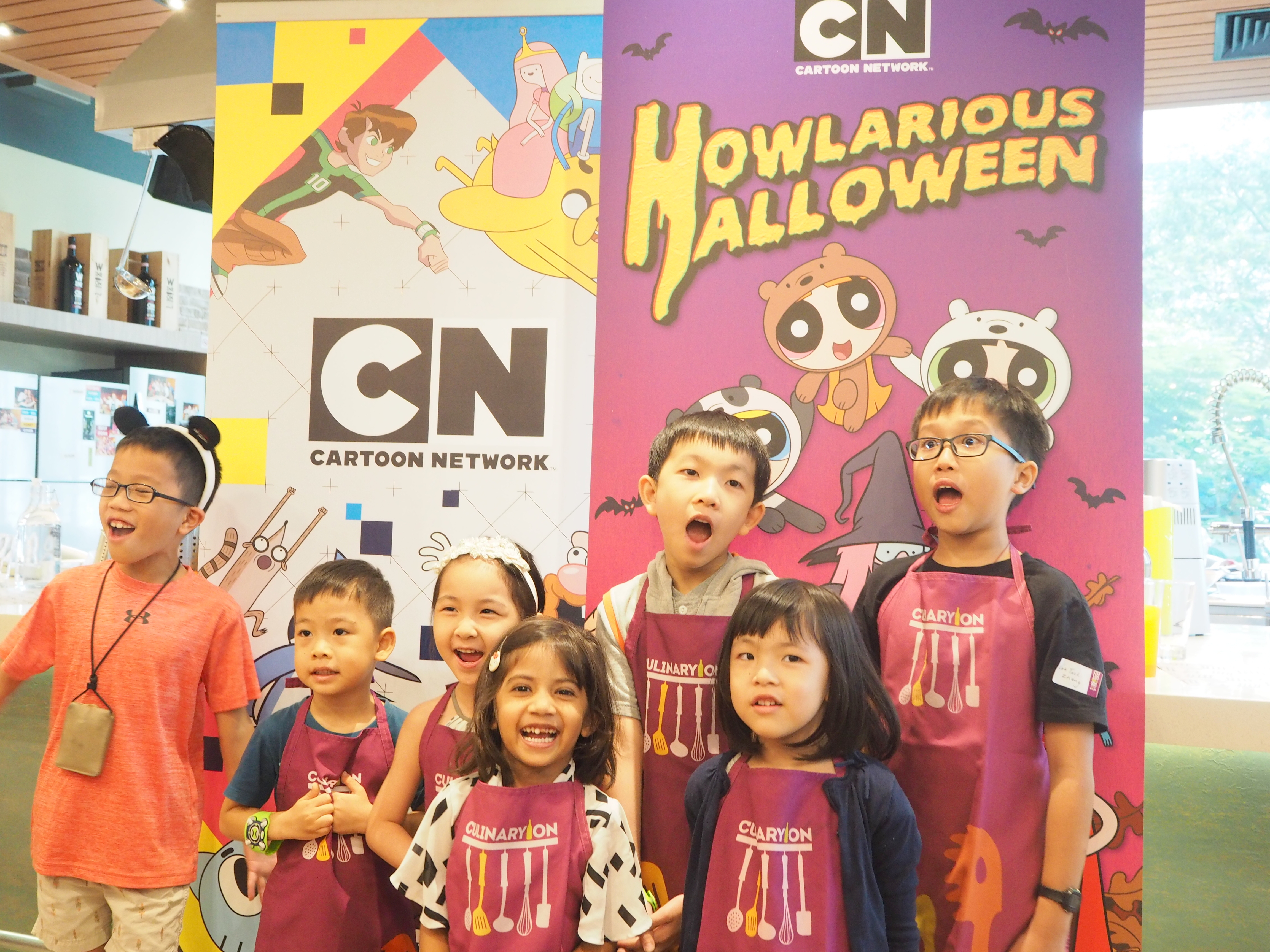 Halloween Movie Premieres*
1. Scooby Doo Moon Monster Madness (31st October, 3pm & Repeat Broadcast @9pm)
2. Scooby Doo Franken Creepy (21st October, 2 pm)
New Halloween Episodes of Hit Shows* 
1. Regular Show – "Terror of Tales VI"
2. Teens Titan Go! – "Halloween V Christmas"
3. Ben 10 – "Scared Silly"
4. The Powerpuff Girls – "Midnight at the Mayor's Mansion
5. Uncle Grandpa – "Costume Crisis"
6. We Bare Bears – "Charlie's Halloween Thing"
7. Justice League Action – "Trick of Threat"
8. Mighty Magiswords – "Zombie Pumpkin Vlogs"
Cartoon Network also invites all parent to get creative with their children! From easy Halloween themed recipes, to cool Halloween costumes ideas, there is something for everyone on the Cartoon Network Asia Facebook page. From October 16 to October 31, Cartoon Network will also invite parents to submit their best do-ityourself costume ideas for kids – the best ideas submitted will win a range of Cartoon Network goodies. Cartoon Network is available in Singapore on StarHub TV Channel 316 and Singtel TV Channel 226. For latest updates, visit CartoonNetworkAsia.com or the Cartoon Network Asia Facebook Page.
Some pics are courtesy Cartoon network!